France recorded 45.9° C on 28th June this year – a historic high of summer temperatures. News of heat wave in Paris is making rounds since last week as Europe is getting battered by severe summer. Will it deter tourists from visiting Paris during summers? Not likely so.
This is not the first time summer has been exceptionally hot in the French capital. It is happening since last few years, but there is no sign of receding tourist crowd. Most people flee the capital during summer when the mercury shoots beyond 30°C.
Interestingly, foreign travelers crowd Paris streets more during summer than the Parisians. So you can look out for innovative ways to beat the heat and enjoy Paris to the fullest. Go through the following tips and plan for an enjoyable vacation in Paris this summer. Good news is that the heat is easing out.
10 vital travel tips for visiting Paris during summers:
Tips for visiting major attractions:
Book tickets in advance. Surely you will not be willing to join the long queue to get a ticket for visiting Louvre or other attractions. You may still have to wait in a queue for security checks and other formalities, but that will not be punishing.
Get up early to avoid the crowd. This will not only save you from the grueling heat but will allow you to explore the attractions peacefully. Another tip – most of the audio guides in these sites get booked by 10 A.M.
Purchase the Paris Museum Pass. Who hates saving money? Even millionaires don't. This is really worth as you get direct access to more than 50 top attractions in Paris plus 20 fabulous attractions outside the city. The price depends on the length of your stay.
Immerse in the colorful summer festivals, fun and frolic:
Apart from the heat wave, Paris embraces a number of colorful festivals in summer. You can have some fun days and nights outdoors in the warm air while visiting Paris during summers. Some festivals are entirely free.
The Paris Street Music Festival, the open air cinema at the Villette Park in the north of the city and fun events like Paris Gay Pride and Bastille Day do not need any ticket. For music lovers, the 3-day Rock Festival, Rock on Seine held on the western outskirts of Paris will be enjoyable.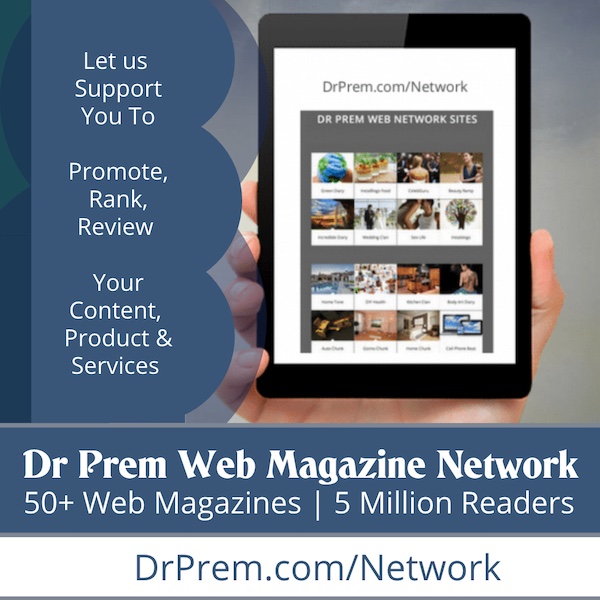 Boating in the woods:
Looking for cooler and shadowed places? The inner city parks may not serve your purpose. So head towards Bois de Boulogne. Rowing boats are available on rent. Spend a few hours rowing on Lac Inférieur. Grab a sumptuous bite either at Grande Cascade or Chalet des îles at the island in the center of the lake.
Take a plunge in a heritage outdoor pool:
One of the most innovative ways to beat the heat in Parisian summer. The heritage pools in the city are as attractive as its museums with a few labeled as heritage monuments.  Piscine de la Butte aux Cailles, the oldest one built in 1866, fascinates the tourists with its Art Nouveau Arches and a cool and shady courtyard.
Opt for Piscine Josephine Baker for a wild swimming experience. Located over the Seine just near Eiffel Tower, you get a splendid backdrop. If you are loaded with currency, the gorgeous Piscine Molitor will be the most suitable. You can spend an entire day in Belle Epoque splendor by shelling out just €180 (£161).
If you are looking for a free swimming session, take a plunge in the Bassin de la Vilette open-air pool opened from 1st July. Moreover, there are tons of municipal or public pools in the city. You can avail the most affordable way to beat the heat.
Have a taste of the nightlife:
Squeeze maximum fun during the nights when you are visiting Paris during summers. The city's relaxed and carefree ambience offers ample opportunities to enjoy the nightlife. Choose any one of the elegant gardens and parks bordering the Seine for night picnic. Else hop in the gorgeous nightclubs and get the taste of an entirely different culture.
Relish ice creams:
You cannot choose a better season to binge on frozen desserts and Paris has some mouthwatering offers. Berthillon ice cream is super cool!  As you lick it for the first time, you won't regret visiting Paris during summers.
Experience the shivering chill in catacombs:
The coolest place in Paris during the summers is perhaps under the ground in Catacombs. The 18th century grave of 6 million corpses maintains 15°C even at the peak summer. Exploring millions of skeletons and skulls is not for the faint-hearted. If you are looking for a different sort of chill out, spend some time here.
Get into a shadowed place:
Not a conventional one. Paris is always there to offer you something exceptional, at least in Le Pick Clops in the Marais. Amidst unlimited roses and French cheese, experience the ice cold steamy jets setting a cooling ambience.  Else you can slip into the 400-year old underground cave in Le Bar III of Saint Germain to enjoy a delightful chill.
Take a boat cruise over the Seine:
A refreshing experience indeed! Do not miss a ride on a Batobus or the boat-bus, a part of the extensive public transport network of the city. It is a great way to explore Paris as the boat stops in different stations. In the peak season, the service runs from 10 AM to 9.30 PM. You get a boat every 25 minutes. Enjoy the spectacular view of Paris plus the non-stop cool breeze of the river.
Enjoy gin and tonic amidst cool settings in hotels:
If summer heat in Paris is too harsh to you, this is another best thing you can look for. Head to a nice hotel and enjoy gin and tonic. Le Meurice near the Louvre Museum may seem to be expensive, though some feel it's worth it for its amazing bar. But cheaper and better options are definitely available all around the city.
Additional travel tips to make your Paris visit in summer easier:
Things to pack:
Storms and showers are common in Paris during summer. Pack summer clothes as well as few outfits for rainy and stormy conditions. Do not forget your umbrella as well as close-toed shoes and sandals.
Expect many local businesses to remain closed:
Parisians look for breaks too! And August is the ideal month for them to enjoy the summer vacation. You may find many local restaurants, bars and shops closed for a short span of time, if not for the entire month.
Carry a large refillable water bottle to keep yourself hydrated
This is a must while you are visiting Paris during summers. Free drinking water fountains are available all over the city. It is easy for you to refill your bottle and have a refreshing drink whenever you feel like.
Check out the peak price at the peak season:
Yes, everything is at the peak during the summers – the visitor count, airfare and even the heat. Book your air tickets a couple of months before the scheduled travel date. Check Skyscanner and other travel websites to get alerts for discounted flight tickets offered by budget airlines.
Make sure you choose accommodation with air conditioning:
You will not find an air conditioner in every hotel/accommodation in Paris as you see in the US. Even the crappiest hotel in the US has AC and working toilets while a 4-star accommodation in Paris may not have AC. So better get it checked beforehand if you are visiting Paris during summers.