Travel to Australia and Discover Australia's Natural Highlights & Sights

Visiting the Land Down Under? There's more to Australia than kangaroos, funny accents, the Sydney Opera House and Crocodile Dundee!
In fact, Australia's known for being a land of stunning landscapes, natural wonders, and sights to behold that will take your breath away. From the Outback's Ayers Rock at sunrise to sunsets along the beach on the Gold Coast, there's so much to take in! Your senses will have an experience of a lifetime. Plus, Australia has also been featured as one of tripatlas.com/new's 10 Great Family Travel Destinations for Kids as well as our #1 pick for the Top Wine Regions in the New World. What more could you ask for?
This week, tripatlas.com/new takes you, your 4×4, and your backpack out of Australia's big cities of Sydney, Melbourne, Brisbane, and Perth, to discover the Top Natural Wonders that Australia's wilderness and landscapes have to offer with our Top 10 Natural Highlights in Australia. Prepare to be awed and wowed at these destinations in the great Land Down Under.
10 Natural Highlights & Sights to Discover in Australia
Under the Sea at the Great Barrier Reef
Australia and the South Pacific Islands like Bora Bora offer some of the top places for scuba diving, snorkeling, sailing, and underwater life in the world. Two of these top spots in Australia include the Great Barrier Reef and Exmouth Ningaloo Reef.
The Great Barrier Reef is found on the northeast coast of Australia's Queensland and is a world-class spot for coral life, diving, sandy white shores, sailing, romantic or luxury island getaways, and getting close and personal with marine life. The Reef is made up of more than 2500 individual reefs and 600 islands that offer simple or luxury, romantic or family accommodations and activities. Try your hand at sea kayaking, a chartered boat, go overnight on a bareboat, visit the Whitsunday Islands, or go take a hike through the bushwalking trails that overlook the Coral Sea.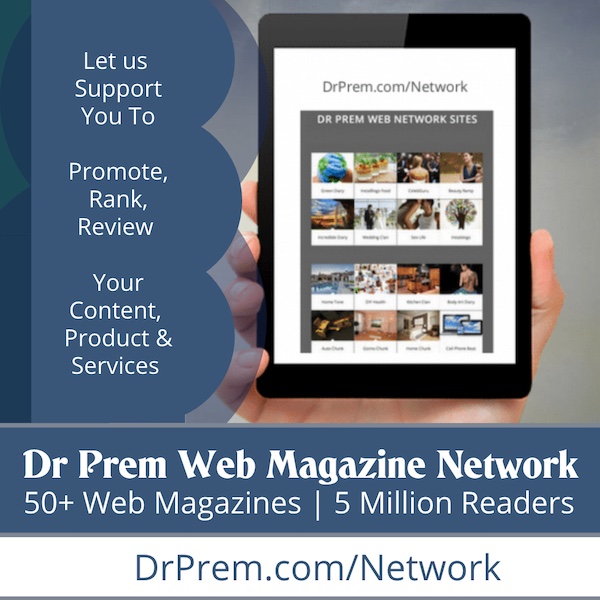 Swim with the Whale Sharks & Manta Rays at Ningaloo Reef
The more remote Ningaloo Reef in Exmouth is located at the northwest tip of Western Australia and is a one-of-a-kind underwater or scuba diving location. Dive with the world's biggest fish, whale sharks, manta rays, 500 species of tropical fish, and 220 species of unspoiled colourful coral reefs in the clearest turquoise water imaginable.
Explore the Wonders of Australia's Outback
One way to see The Outback, one of Australia's most famous destinations, is to take the Savannahlander Train journey, weekly from Wednesdays to Saturdays. The train begins in Cairns, Queensland and travels through the Kuranda Range, stops at Barron Falls, Stoney Creek, and Kuranda's Rainforests. The train then makes its way southwest into the Outback, through to the Chillagoe Caves, Mount Surprise, the Undara Lava Tubes, Einasleigh, Forsayth and ends at Cobbold Gorge.
For those of us with a little more time on our hands, try experiencing the Outback in a four-wheel. You could trek or ride a horse through and stay at the many Outback Stations: properties that offer accommodations while also offering experience in learning trades in the Outback like working with cattle, shearing sheep, driving property vehicles, fencing, fishing, and more. While you're in the Outback, be sure to check out Lawn Hill Gorge in Boodjamulla National Park, Riversleigh Fossil Fields, and Lark Quarry Conservation Park to see the famous dinosaur footprints.

Don't be Fooled by the Rocks that Australia's Got, Uluru or Ayers Rock and Kata Tjuta or The Olgas
Australia's famous rock, Ayers Rock or Uluru (in the aboriginal Anangu language), is found at Uluru-Kata Tjuta National Park and is the stunning larger than life massive red rock, right in the heart of Australia. Often seen or photographed as a massive glowing red monolith, visitors can walk the 9km around Uluru/Ayers Rock or climb up, although this is frowned upon by the Anangu who consider Uluru as "Earth Mother."
Also in Uluru-Kata Tjuta National Park are The Olgas or Kata Tjuta. These are a collection of 36 rock domes of various sizes, just west of Uluru/Ayers, thought to have once been like Uluru/Ayers, but eroded into the 36 rocks today. When visiting Uluru-Kata Tjuta National Park, most visitors stay in the town of Yulara, where accommodations and facilities can be found.

Kangaroos, Dingoes, Koalas, Crocs, Sharks and Jellies, Oh MY!
Kangaroo Island is a great place to see Australia's unique wildlife variety. Visit Seal Bay Conservation Park to walk through or get a guided tour through packs of Australia Sea Lions and New Zealand Fur Seals. You'll also see koalas, kangaroos, wallabies, heath goannas, echidnas, possums, and more.
Another great wildlife spot is Fraser Island, the world's largest sand island and has endless white sandy beaches. It's the best place to spot dingoes in Australia. You'll often see dolphins, dugongs, turtles, manta rays, and from July to November, migrating humpback whales.
The Kimberleys is a natural frontier region that is found in northwest Australia and composed of a complex landscape: gorges, waterfalls, caves, rainforests, and wildlife like crocodiles, sharks and jellyfish.
National Parks Galore!
Australia contains a slew of National Parks, World Heritage Parks and Marine Parks, each that offer a different take on the splendour that is Australia. Be sure not to miss miss Shark Bay on the westcoast of Western Australia or Kakdu National Park in Northern Territory.
While you're swimming through the Great Barrier Reef in Queensland, make your way to Daintree National Park to get a glimpse at the great World Heritage Rainforest and the home of the largest range of plants and animals in the world. Finally, be sure to check out Blue Mountains in New South Wales near Sydney where you'll experience dramatic ravines, bush and grand forests of Australia.
More than Just Tasmanian Devils in Tasmania


Tasmania is an island off the southeast coast of the Australia peninsula is known for many as the home of the Tasmanian Devil: a vicious scavenging creature with black fur, white patches, and deafeningly loud screeching growls – not unlike the one depicted in Bugs Bunny or Looney Toons cartoons!
Other species of wildlife that you'll find on Tasmania are wallabies, wombats, platypuses, and even penguins, seals, dolphins or whales. Tasmania is a great side-trip when visiting Australia. Check out its highly diverse rugged terrain, grasslands, and rainforests full of unique vegetation like Cradle Mountain-Lake St Clair National Park and Franklin-Gordon National Park.
Where to Wine Your Weekend Away in Australia
On the west coast in Western Australia, Margaret River and Great Southern are the two main wine regions. Margaret River is surrounded on three sides by the ocean because it sits on the west coast of the southern tip of Western Australia. Its location offers great conditions for grape-growing and "stellar" waves for surfing. Margaret River hosts an annual pro-surfing competition and is known as a "mecca" for surfing. On the opposite side of the tip, Great Southern is found on the east coast of the southern tip of Western Australia and offers a great Riesling wine.
On the east coast, South Australia, Victoria and New South Wales offer a few wine regions of their own. Barossa Valley is one of the best-known in Australia with its bright Shiraz wines and Coonawarra grows Australia's famous Cab Sauvs. In Victoria, nearby Melbourne, Yarra Valley is known for its Pinot Noir and Chardonnays, while King Valley is known for making fortified and dessert wines. Finally in New South Wales, Australia's first viticultural area, Hunter Valley, contains more than 80 wineries and is famous for its Semillon.
Great Ocean Road, 273 km's of Real Australian Coastline
The perfect road trip: 273 km's along Australia's southeast coast from Torquay and going westward to Warrnambool. This Great Ocean Road was built by 3000 servicemen as a memorial to their fellow servicemen who were killed in World War I. The road winds along the Australia's southeast coastal mountains and you'll meet new stunning views at every turn.
Great Ocean Road is also a journey with great stops on the way. The Twelve Apostles, Loch Ard Gorge, London Bridge or Arch, and the Grotto are rock formations that were created by natural erosion. They can be found in Port Campbell National Park, along Great Ocean Road.
The Twelve Apostles are 12 rock formations that rise out of the Southern Ocean which were caused be erosion, but not all 12 are standing today as some have fallen over. Loch Ard Gorge tells the story of the English Loch Ard ship in the late 1800's that washed ashore and all but two of the 55-member crew survived. The gorge is also another example of erosion of the rock face by the powerful ocean waves.
Surfing Along the Gold Coast & Sunshine Coast in Queensland, near Brisbane


The Sunshine Coast in Queensland is found just north of Brisbane. It's characterized by beautiful beaches that stretch for 40 miles, stunning coastal views, and rich fertile soils that are perfect for producing tropical fruits, nuts, pineapple and sugar cane farms. For a taste of traditional Australian coastal towns, visit Caloundra, Mooloolaba, Maroochydore, Coolum and Noosa. Along with perfect waves for surfing, you'll also find great seafood in the area along with Steve Irwin's Australia Zoo is also found in the Sunshine Coast, as is the UnderWater World marine park and Aussie World.
Similarly, the Gold Coast is found south of Brisbane, boasts subtropical weather, 50 miles of beaches and waves that beckon surfer from all around the world to its Surfers Paradise. The Gold Coast is also a destination that consists of World Heritage Rainforests, rock pools, waterfalls, and mountain villages. With nature at your doorstep and high-rises just steps away, the Gold Coast has tons to offer. The Gold Coast and the Sunshine Coast are a great compliment to your visit in Australia.
From tripatlas.com/new to you: have fun, stay safe, and watch out for those crocs!