There are many beautiful destinations in North Germany, full of historical attractions and stunning natural landscapes. Charming old castles straight out of fairy tales will cast a spell on you and your children. The cities are an incredible mix of the old and the new. Northern Germany has a plethora of lesser-known but unforgettable towns and cities you must visit. Before planning your itinerary, check out some of the best travel destinations in North Germany, which will help to choose the places you want to see the most:
10 Best travel destinations in North Germany
1. Heligoland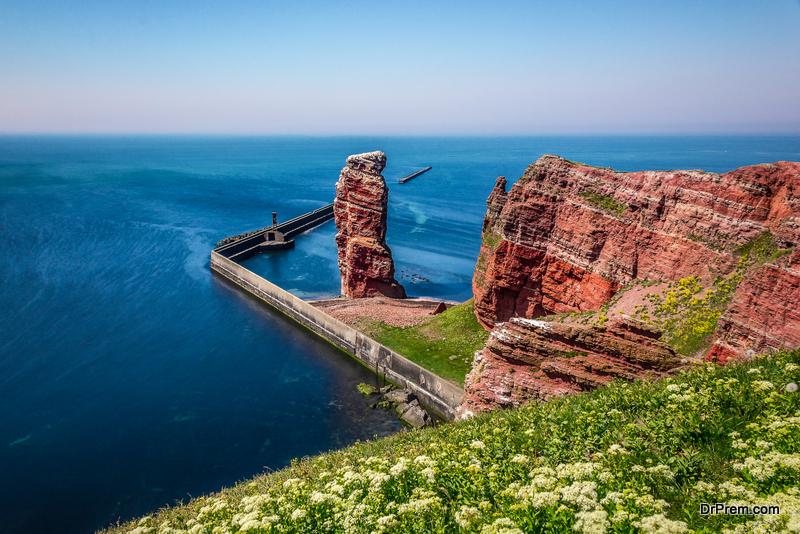 This is our first pick of one of the must-visit places to visit in northern Germany. Heligoland is an island in the North Sea and is famous for the lack of cars. You have to walk everywhere, and it can be reached only by plane or boat. Take a trip on a Catamaran from Hamburg to visit Heligoland for the day, and check out the local museum. If you're keen on photography, you'll love the beautiful island. The Dune island is quite near, where you can enjoy clear waters and fabulous beaches.
2. Berlin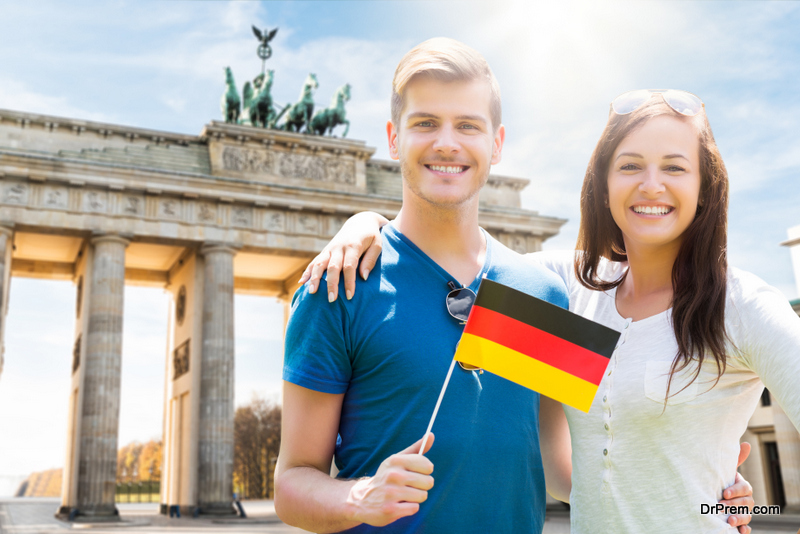 Berlin is one of the best travel destinations in North Germany. It is a captivating city and is the intellectual and cultural hub of the country. Visiting the fascinating museums of sculpture, natural history, architecture, art, and science are some of the things to do in Berlin. For a more comprehensive list, scroll down to the end of the article. Also, don't forget to sample the famed Berlin food, and the buzzing nightclubs when you're there.
3. Bremen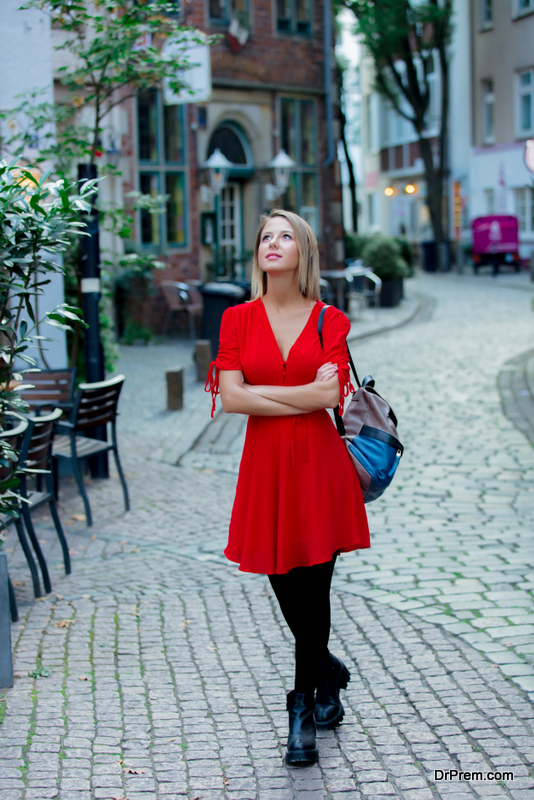 If you're traveling with kids, or you remember the fairy tale 'Town Musicians of Bremen', you definitely have to make a stop in Bremen. The characters of the Brothers Grimm tale have been immortalized as sculptures here. Bremen is undoubtedly one of the top tourist attractions in North Germany due to ancient architecture. The Bremen Cathedral, as well as the UNESCO-listed City Hall, are breathtaking. These two old monuments are supposed to be among the most beautiful in entire Europe.
4. Wismar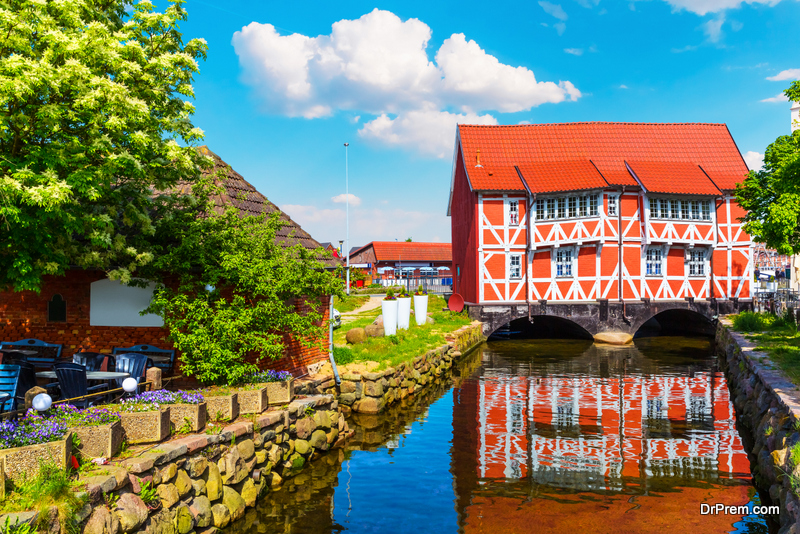 Wismar, being part of the Hanseatic leagues, had been under Swedish rule too, which give a unique cultural atmosphere to the city. Top tourist attractions in Wismar are the 14th church known as St. Nikolai, a 16th-century Dutch art installation called the Wasserkunst and the 18th century Bauhaus. Things to do in this port city is going on harbor cruises, which are romantic and scenic at sunset.
5. Hamburg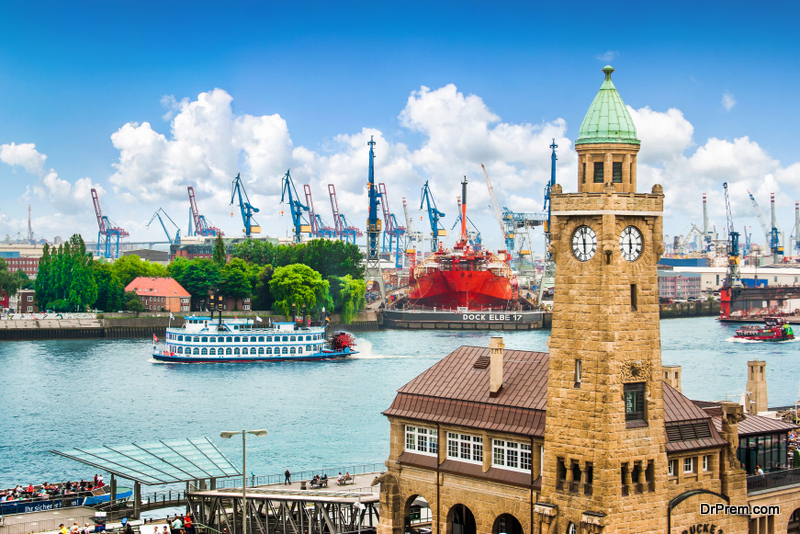 Hamburg is one of the best travel destinations in North Germany. Here, you will be enthralled by the majestic skyline, which is a blend of historic as well as futuristic architecture. Alter Elbtunnel, constructed in 1911, running under Elbe river, is an amazing example of engineering genius. For art lovers, the city is a treasure trove of art galleries and museums.
6. Lübeck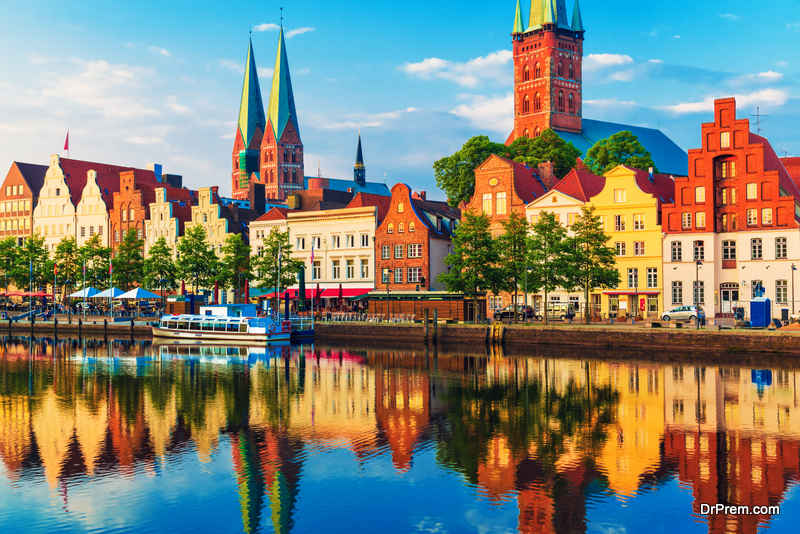 It is a World Heritage Site as it can be traced back to the Middle Ages. The Old Town is simply fascinating – it is lined by Renaissance guild homes and romantic alleys crisscross the town. Have to visit it if you want to see the architecture of the Middle Age period.
7. Harz mountains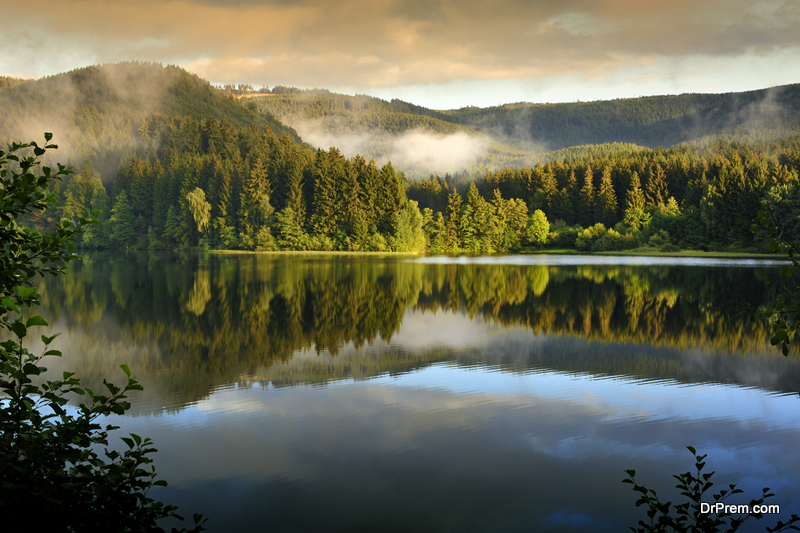 Harz mountains lie between the Weser and Elbe rivers. Nestling at the foothills of the mountains are many old towns and villages. There are spas in Bad Harzburg, which you can relax in, and take a cable car ride to the peaks of the mountain. Visit the Romanesque castle in Wernigerode and join in the festive mood of the jolly Christmas market in Goslar. Stolberg, Braunlage, and Thale are some other favorite tourist destinations.
8. Tonning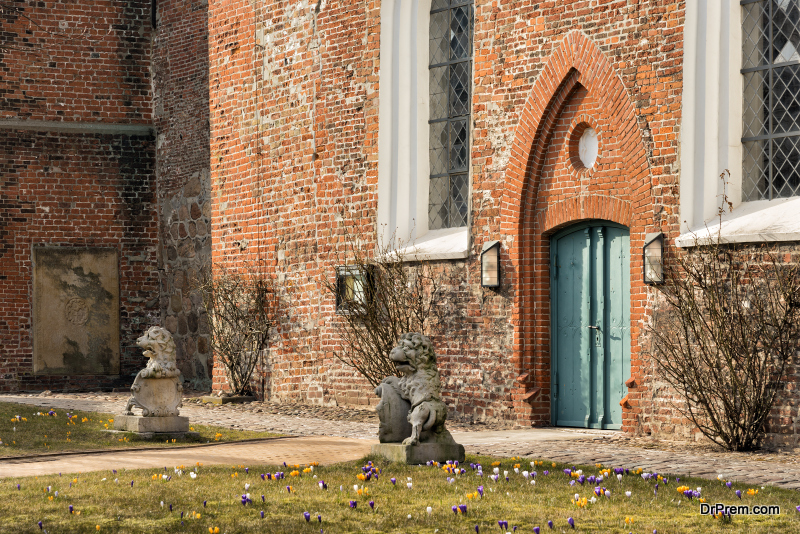 Tonning is lovely if you have a sleepy, relaxing, stress-free holiday in mind. It's near Holland, so influences of that country too are quite notable here. It has many holiday and weekend homes of Germans who spend their holidays here. Take your kids to visit Multimar Wattform, where they can enjoy watching sea life in the many aquariums.
9. Freidrichstadt
For romantic couples, this place is perfect. It has tons of water canals and is therefore popular as 'Venice of the North'. Feel the sun warming you as you enjoy a boat ride. It has lots of charming souvenir shops and it's also great to just walk around.
10. Sylt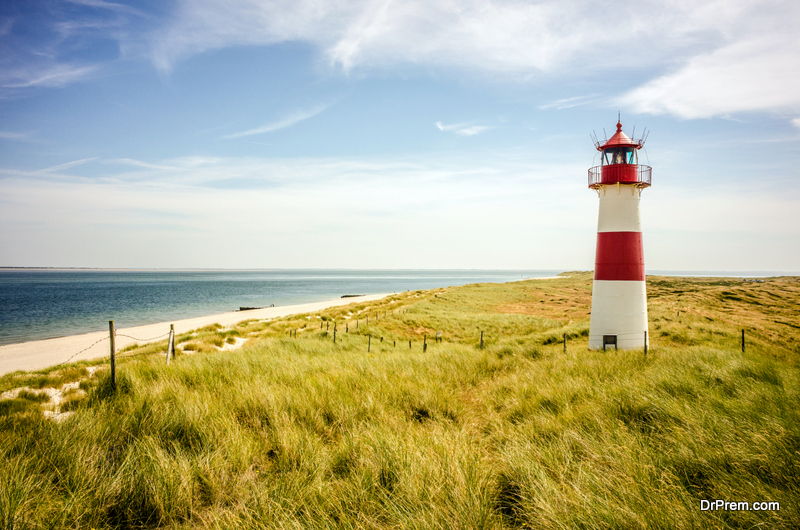 This island is very popular with tourists and locals. It belongs to Frisian islands and has plenty of beautiful resorts. A short distance away from rustic cottages replete with thatched roofs and open fields is the beach. People usually rent bicycles to explore the island. You have to try the famed fish burger here.
While you're in North Germany, you have to taste the raw, marinated herring, which the locals eat with potato or salad. And don't forget to take a photo in a beach basket. These baskets have been around since 1882, and people still use them to gain comfort as well as protection from the elements. A tour of North Germany will be a thrilling and interesting experience, as you will be refreshed by the new and charmed by the ancient architecture.
5 things you must explore in Berlin, Germany
Berlin is a city that has been re-inventing and re-building itself for the past two decades. Although many traces are still left of WWII and the Cold War, Berlin is a destination packed with history and culture for all travelers.
If you're traveling to Berlin, here are 5 "musts" that you shouldn't miss!
1. Brandenburg Gate & Reichstag Parliament Building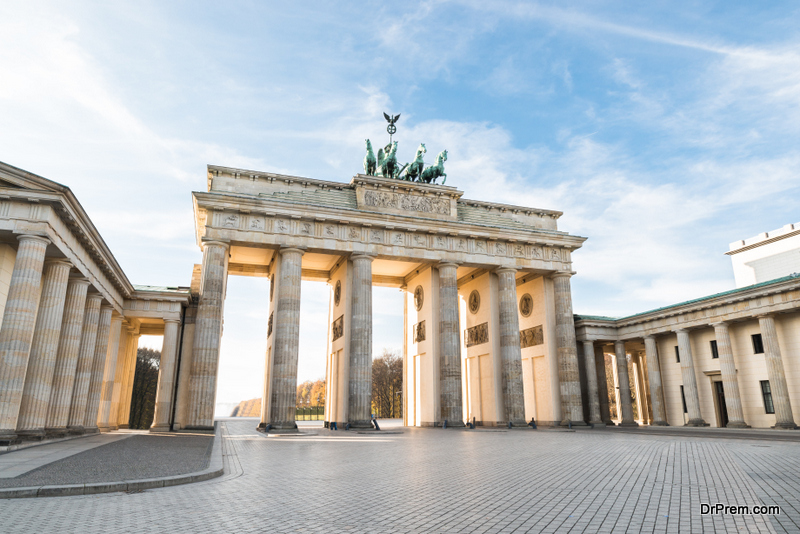 The daunting Brandenburg Gate is one of the most recognizable symbols of Berlin and Germany.  Built in the late 1700s, many have stood or marched through these gates, including Napoleon to Hitler and John F. Kennedy.  Sadly, the gate was left in no man's land for 30 years when the Berlin Wall was erected. Today, the giant columned structure modeled after the Acropolis in Athens, dominates the end of the Unter den Linden Boulevard at Pariser Platz, a must-visit just as Les Champs-Elysees is a must-visit in Paris.
While you're at the Brandenburg Gate, be sure to visit the Reichstag Parliament Building, just five minutes away.  The Reichstag building was built in the late 1800s and housed the German parliament for just a short time before it was damaged by fire.  It remained unused until 1999 when after the reunification of Germany, the seat of the Parliament was moved back to the Reichstag.  The dome is one of Berlin's top visitor's attractions, offering a 360-degree view of the city and a view of the Parliament meeting below in the Bundestag.
2. Topography of Terror
There are dozens of museums in Berlin but one of the most sobering is the outdoor Topography of Terror (Niederkirchnerstraße 8).  The exhibition is located in the jail cells on the old site of the Gestapo and SS headquarters during the Nazi regime of 1933 to 1945.  The site was bombed in 1945 by the Allies, demolished after the war, and then excavated in the 1980s.
Today the site showcases the history of repression of the Nazi regime from 1933 to 1945 with a large focus on its effect in and around Berlin.  Just above the Topography of Terror exhibit is a short stretch of the Berlin Wall. It doesn't get any more real than this – it was on these grounds that much of the Nazi regime's oppression and repression stemmed and where many political prisoners were tortured and executed.
3. Berlin Wall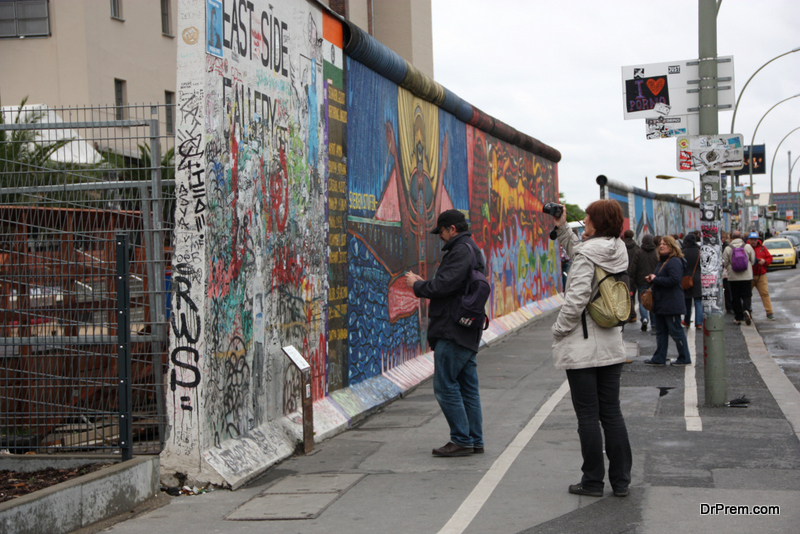 Another large part of Berlin's history is the Cold War and the Berlin Wall, built to divide West Berlin from East Berlin and East Germany from 1961 to 1989.  During this period, one to two hundred people died in attempts to escape over the wall.
The wall "fell" in 1989 and today, parts of it can still be seen and is a memorial symbol for freedom.  The East Side Gallery is a 1.3km-long stretch of the Berlin Wall on Muhlenstrabe that has been used as a canvas by artists to express freedom and hope.  There are approx 100 paintings by artists from around the world on the wall, known as one of the largest and oldest-existing outdoor galleries in the world.
4. Stroll the Kufurstendamm
Just as a trip to New York City isn't complete without a stroll down Fifth Ave., a stroll down the Kufurstendamm – or the Ku'damm – is a definite "must."  Since 1875, the Ku'damm has been a popular boulevard for locals and in the 1920s was the center of entertainment and nightlife in Berlin.  Today, you'll find everything from high-end car showrooms, designer fashion stores, hotels, restaurants, and specialty item shops. One of the biggest draws to Ku'damm from tourists is the KaDeWe Berlin, a 60,000 square-meter department store in existence since the early 1900s, rivaling Harrod's department store in London.
5. Gendarmenmarkt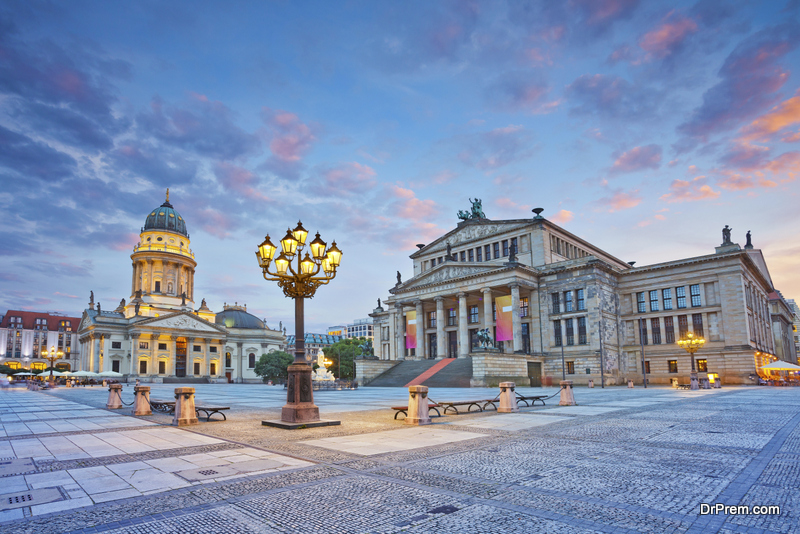 The Gendarmenmarkt in Berlin is one of the most picturesque and architecturally dramatic areas in Berlin.  The twinned towering cathedrals: the German Deutscher Dom and the French Franzosische Dom are set facing each other across a grand square where the Konzerthaus Berlin, the home of the Konzerthaus Orchestra in Berlin, is the main draw.  Aside from being a major gathering place of locals and tourists during the summer, the Gendarmenmarkt is also the site of one of the largest and best Christmas markets in Germany.
Travel information to remember
If you go:
Stay at Hecker's Hotel (Grolmanstrasse 35) just steps from one of the busiest centers of Berlin, Kufurstendamm.  For the past 40 years, Hecker's Hotel continues to offer modern rooms, dramatically-themed suites, and great prices for its proximity to the Ku'damm. Heckers Hotel is a member of Great Hotels of the World Premium Collection. Double rooms start from £122 per night. For more information or to book please visit www.ghotw.com/heckers-hotel.
Get in:
Although the railway system in Germany is slightly more expensive than other European countries, it's also one of the most efficient from traveling from other major cities in Germany and Europe. For rail passes or fare information, go to www.RailEurope.com.
Travel Packing Tips – READY, SET, GO!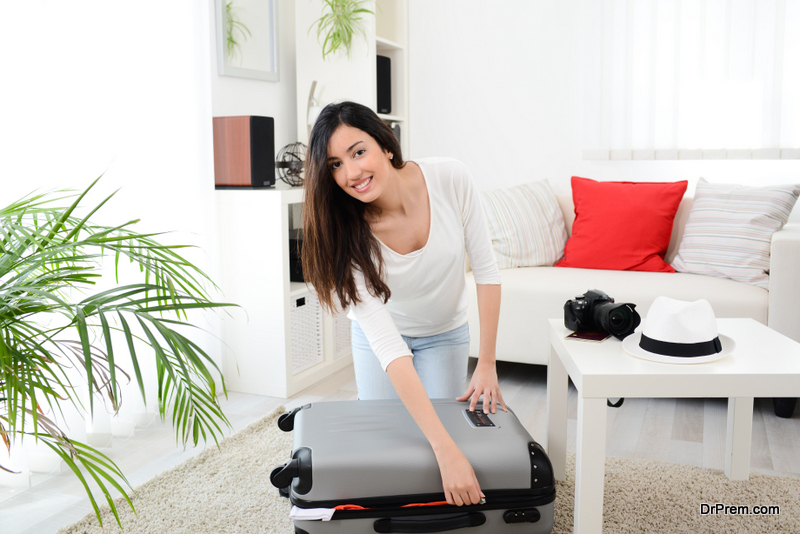 The minutes pass so slowly, time drags by and suddenly, it's here. The dream vacation is about to begin. Now for the big questions: how and what to pack. This is not a trick question and while it seems insurmountable at first, it is possible to take everything needed for a successful vacation.
LuggageDo you need a packing list?
First the bad news. You would be kidding yourself if you think there is a "universally usable" packing list. It does not exist, and cannot be created! The whole premise of a universal packing list is unworkable. If you try to make it useful for everyone, it becomes useless for anyone, because what's "essential" for one person going to one place is "useless" to someone else going elsewhere.
Second, the good news. You can easily make your own personal packing list that accurately addresses your specific needs based on your vacation destination. For any trip of more than a day, it's very helpful to make a packing list.
Organization is the number one tip in packing for an exciting vacation. In the first stage, an organized packing list will include every item that is used on a daily basis. For women that includes curling irons, blow dryers, make-up, toiletries, etc. It is best if the woman evaluates her morning routine the day before departure, to insure that each item is accounted for; she should then leave everything grouped in one area.
This "staging area" allows for her to evaluate and insure that all necessary items are accounted for; this group of items will be the last things packed before departure, as she will use them when getting ready to leave. It is only after she has completely prepared for the trip that all morning and daily essentials are packed. Utilizing this packing tip, she can be sure to prevent last minute panic attacks. Men should prepare their items in a similar fashion.
Tips and tricks for travel booking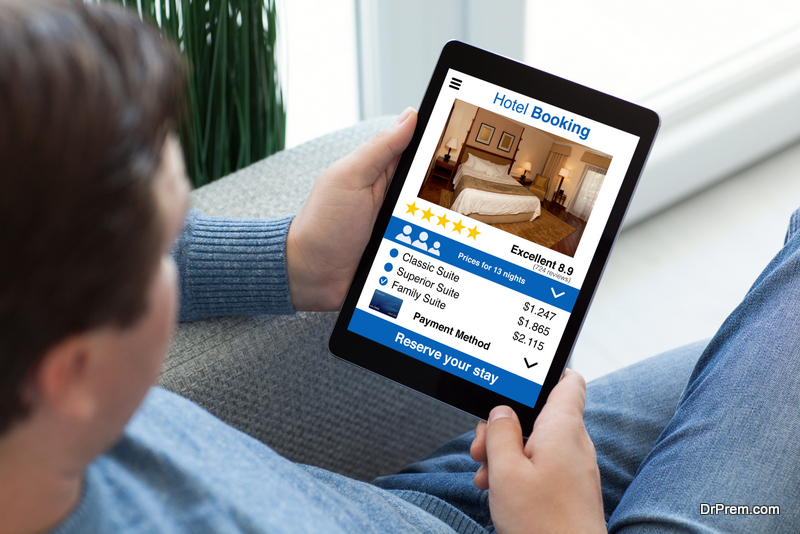 Traveling is always refreshing especially if you're going  on vacation. More rejuvenating is when you manage to get the best prices for your travel booking, as well as visit a destination which you have always wanted to go to. You might be going on a business trip, so the perfect travel plans would result in saving time and money. There are some tips using which you can make the best booking for the trip, and enjoy a fun vacation or business trip.
Perfect planning before perfect booking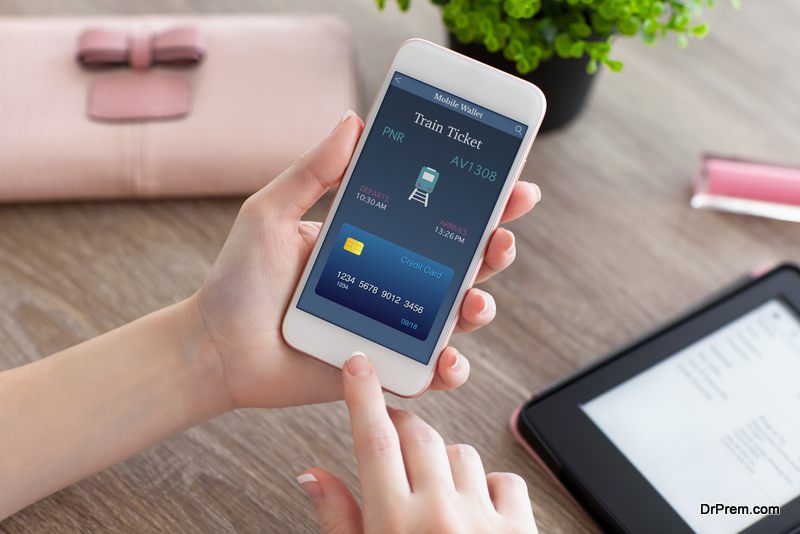 If you're going solo, then its easier to plan a vacation on a budget – you can just take off on a weekend holiday anytime you want, which is also better when it comes to booking tickets. Getting a single ticket cheaper is easier too. But don't be disheartened, if you have to book for your whole family. There's nothing like a vacation to bond with you family. You can get huge family discounts too. We'll tell you how!
Book two months in advance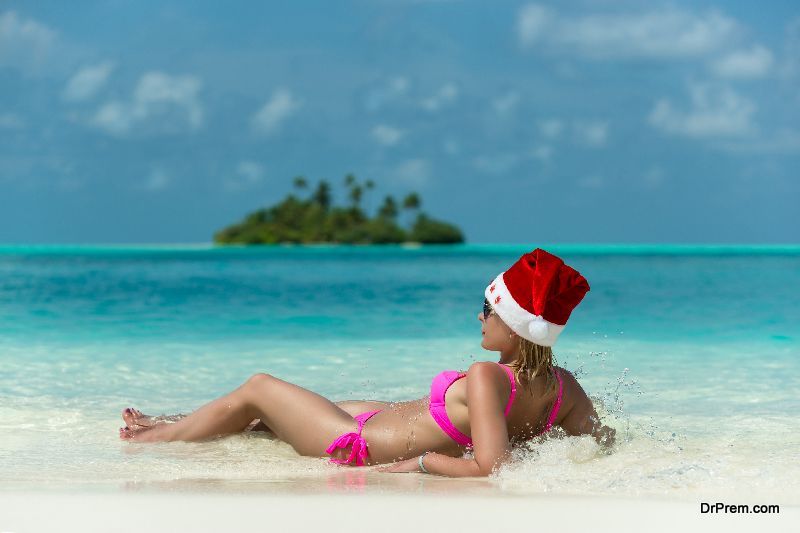 You should always plan in advance and do your travel booking at least two months in advance, and you will get much reduced fares. Sometimes, the entire cost of travel both ways is equal to the ticket of one ticket if you book at a later time, especially if you want to plan a vacation on a budget to visit a place during a special ocassion such as New Year or Christmas or Diwali.
Many families travel during their kids' summer or winter vacations. Since you would know the dates of the vacation at the beginning of the school year, you can do your travel booking many days or weeks in advance, to get the best prices.
Always search for solo tickets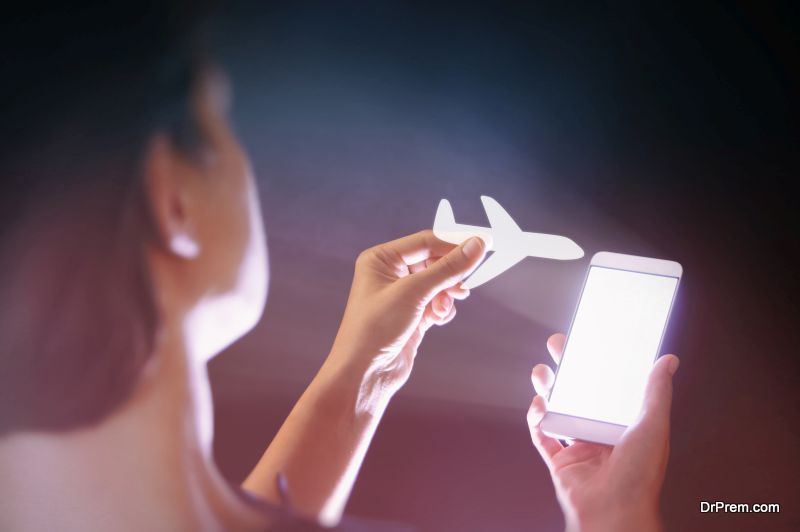 As mentioned earlier, you get cheaper solo tickets. When you search for say, a family of four or five, then you would include 5 as the number of seats. Then if there are two cheap seats left and the other are more expensive, then the total amount would be calculated taking the price of the more expensive seats, so you end up paying much more.
To avoid expensive fares for all the seats, just start your search with one person, then scale up till you see the price change. You will have to book the seats in different transactions, but you will still be able to find seats which are together.
Browse through several sites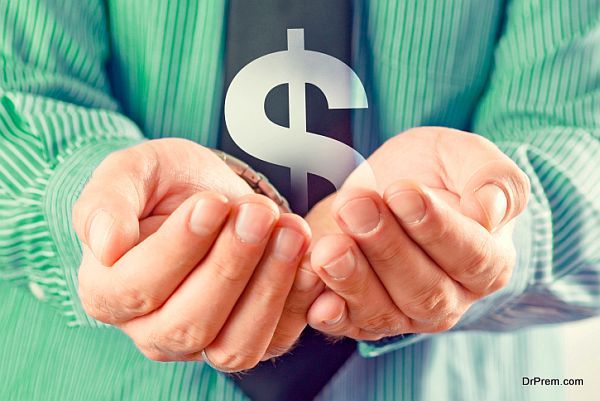 There are many travel booking sites online. You should browse through all of them to check the various discounts and deals, cashbacks and other offers. Then book from the one which offers the best discount. For the best business travel planning, you should always book from one particular site, which is the best way to get cash backs and other goodies. Though you should always check other sites, but sticking to one or two sites will get you the most freebies.
Keep searches secret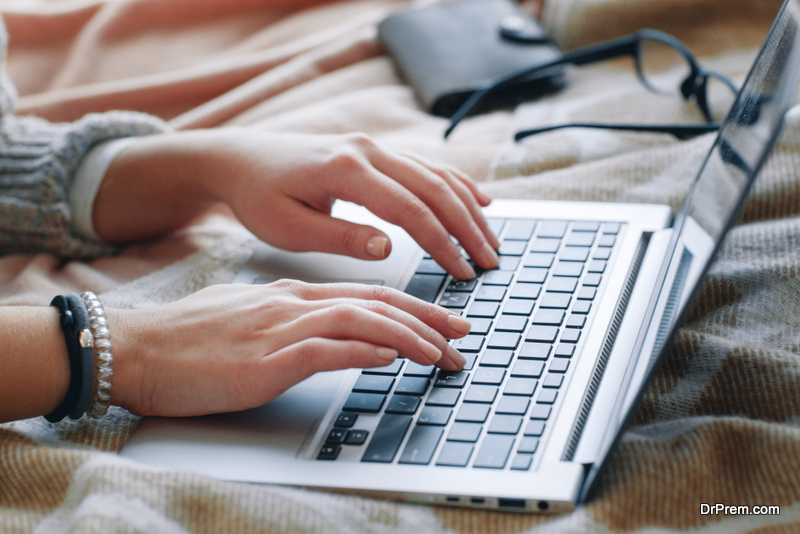 If you suspected that prices went up after you searched for a few times in the web browser. Based on cookies in your browser, the prices of flights actually increase, when a certain route is searched repeatedly. This is because the site wants you to do the travel booking before prices go up even more.
The best move is to search in private or incognito browsing mode to find the lowest price. How do you go incog? To do that, in Safari or Google Chrome, you can enable invisible mode by using 'command' or 'Control' if you're using a PC, and Shift N. For Internet Explorer, Mozilla or Firefox, hit the Command or Control (on PC) and Shift P. While using older Safari version, all you have to do is click Safari in menu and select the 'Private Browsing' option.
The trick is to open in incognito mode every time you start a new search during the same day or on other days.
Use the best search engines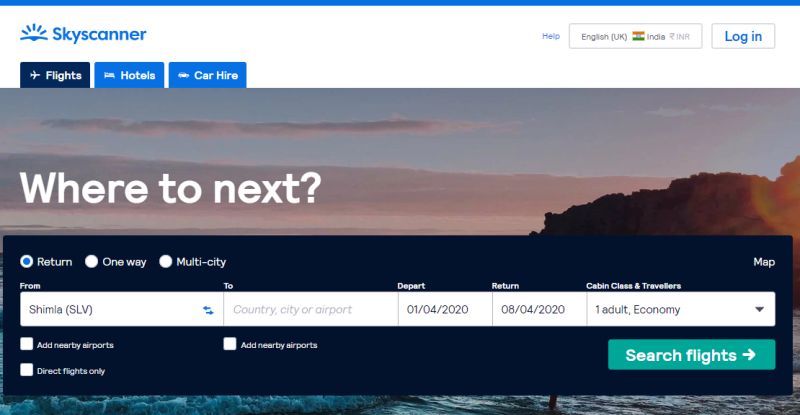 All of the search engines inflate the flight costs as they would then get a cut from the airline. Some of the best engines are Skyscanner, Momondo, Kiwi.com (combines several airlines to create the cheapest route fares), Cheapoair, AirWander, GoogleFlights and JetRadar etc.
Fly free with points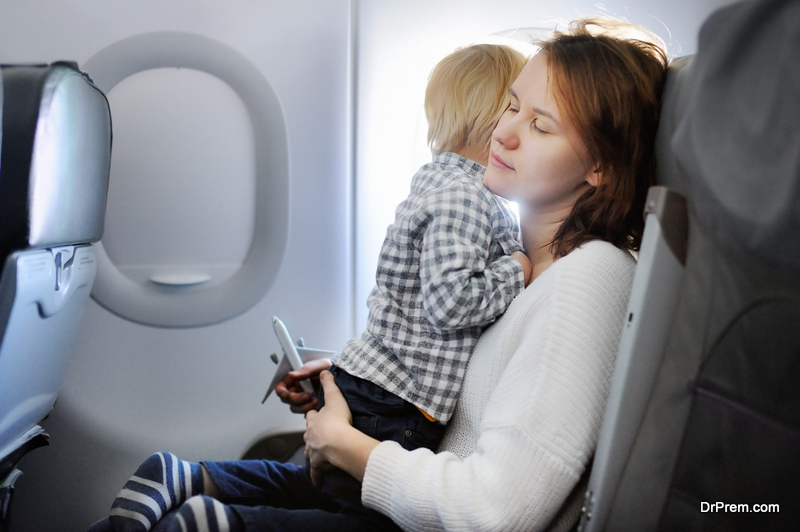 There are two ways to do this – one is to get frequent flyer points from the airlines, which means you have to book the same airline frequently. Or else, for the best business travel planning, you should get a credit card which offers travel rewards. When you reach the minimum spend, you will get bonus points which can be used/redeemed to get a free flight!
Find the cheapest day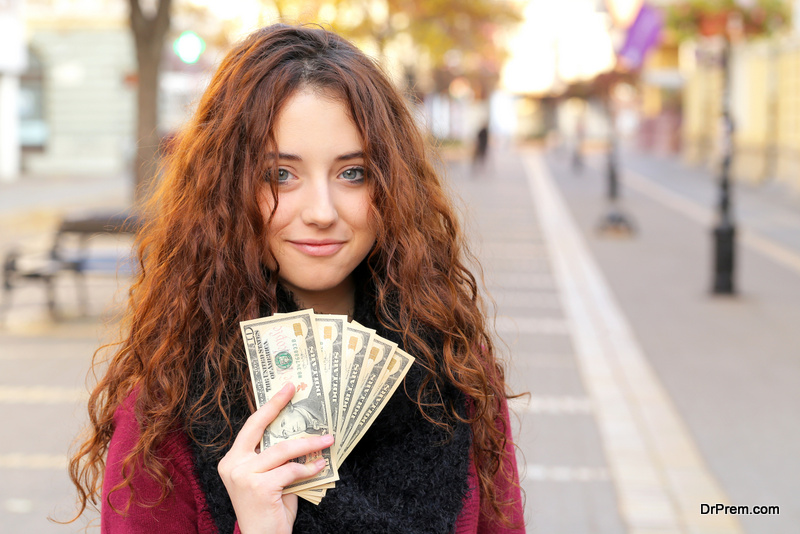 Some people say that booking on Tuesday is the easiest way to save money, but this is not always true. If there are some holidays ahead, then whichever day of the week you book, you will be charged higher price. The best strategy is to get the prices for the entire month, then you would get an immediate idea of the cheapest days in the month.
Click on the Depart, and instead of selecting the days, select Whole Month, and then select the 'Cheapest Month' and hit the search flights button. You will get the best travel booking in the whole year and what can be better than that!
Stack up the rewards for hotels and flights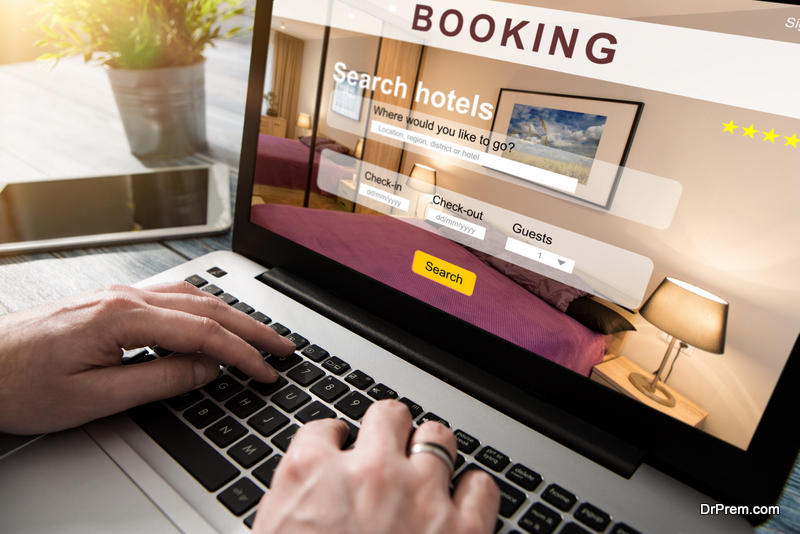 While you are booking your flight, the same boooking site may have free reward offers/programs which are offered by variouns hotels, car rentals and airlines. There are discount offers as well as cashbacks, and some sites have great discounts for first time users. It's always best to book the hotel as well before you reach, so that you can search for the best deals.
Keep an eye out for coupon discounts, which can help to save some money. Some sites such as Tingo.com scan the price differences and will automatically rebook hotel stay and send you the credit for the difference.
Sometimes airlines have the lowest fares only on their site, so in your checklist for tavel booking tips, include this too. Take enough time and pre-book in advance to do the perfect booking for a most relaxing holiday!
A final note on traveling to the best destinations in North Germany
While you're in North Germany, you have to taste the raw, marinated herring, which the locals eat with potato or salad. And don't forget to take a photo in a beach basket. These baskets have been around since 1882, and people still use them to gain comfort as well as protection from the elements. A tour of North Germany will be a thrilling and interesting experience, as you will be refreshed by the new and charmed by the ancient architecture.
Have fun and enjoy your vacations at the best destinations in North Germany