Ireland has always been one of the most fascinating tourist destinations in Europe, attracting millions of visitors every year. The island is well known for its national monuments, scenic views, cliffs, rivers, valleys, and World Heritage Sites. If you are also wondering to give Ireland a visit in the near future, then below are provided some of the finest Ireland tourist attractions you should go to fully enjoy your trip.
Cliffs of Moher: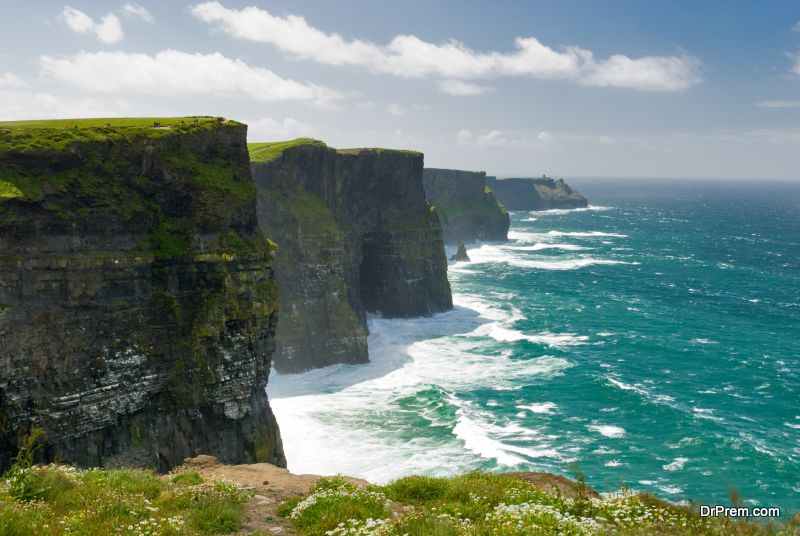 With a monstrous height of 214 meters located in Western Ireland on the Atlantic Ocean, Cliffs of Moher is one of the must-see places in Ireland. It will offer you mesmerizing views of greenery and the river delta. You can enjoy a spectacular 8 km walk from the village of Doolin to the Hags Head in County Clare, offering the most outstanding views one could ever imagine.
Kylemore Abbey:
It was built as a private home by Mitchell Henry for his beloved wife in 1867, who died at a young age. After that, it was used by Benedictine Nuns who fled Belgium in World War I. The jaw-dropping Kylemore Abbey castle offers the most elegant scenery with a small pond in front that is supported well by green hills in the back.
The Giant's Causeway: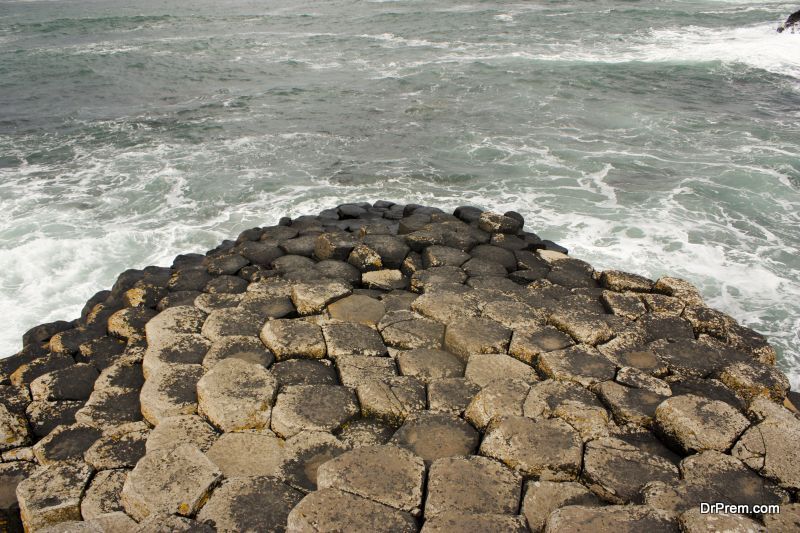 This one is a UNESCO World Heritage site and one of the places you must visit in Ireland. The Giant's Causeway is a natural wonder that mother nature provided through volcanic eruption where over 40,000 polygonal basalt rock columns coalesced. These rocks are located in a series like formation and they appear as gigantic stepping stones. They attract many visitors every year.
Connemara National Park:
Situated just beside the Kylemore Abbey and in a remote area of West Coast of Ireland, Connemara National Park is a fascinating place for relaxation walk and adventurous trek.
Skellig Islands: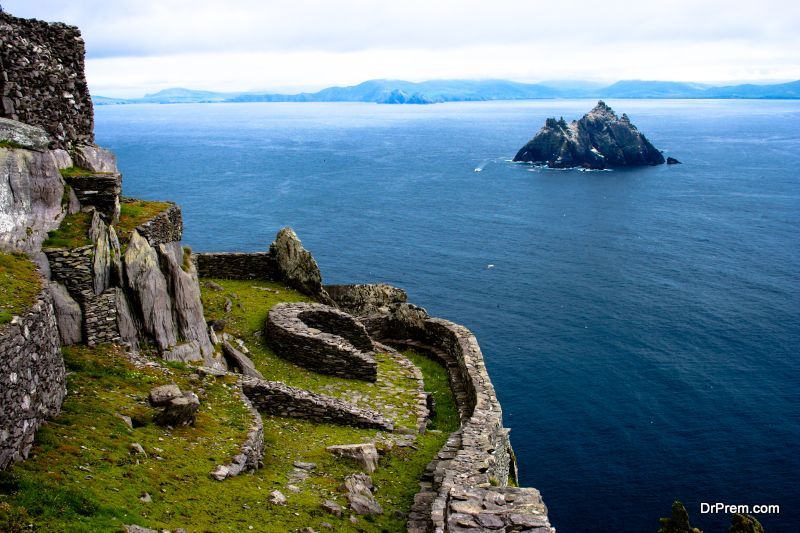 Another World Heritage Site and one of the best Ireland tourist attractions, Skellig Islands are a pair of small and rocky islands, named Skellig Michael and Little Skellig. They are located at a distance of 13 km from famous Bolus Head in Country Kerry. These islands attract an impressive trail of bird life. This includes birds such as northern gannet, Northern Fulmar, Razorbill, Black-legged Kittiwake, etc.
Kilfane Glen:
Located in Country Kilkenny, Kilfane Glen is a heartwarming garden build in 1790. It has a great picnic spot. Kilfane Glen involves trees, small bridges, and waterfalls, making it one of the attractive and must see places in Ireland.
Aran Islands: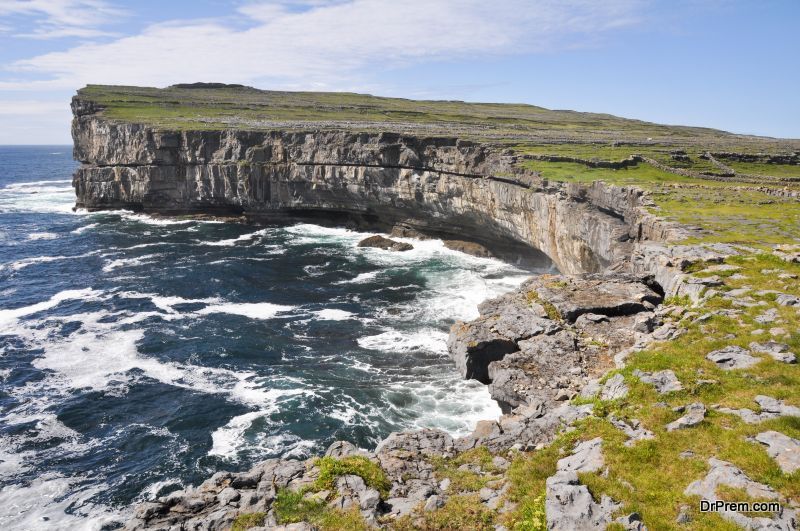 Travel back in time by visiting Aran Islands. This is a traditional Irish village where modern developments haven't taken place and roads don't have cars. Famous for its Aran sweaters, people here still speak Gaelic language, live in farmhouses and ride pony traps. The place also offers elegant mountainous views, beaches, and a picturesque walk.
Slieve League:
Placed at over 600 meters in County Donegal, Slieve League may be less famous than the Cliffs of Moher. But it offers an equally stunning natural view with its high sea cliffs. Filmmakers have shot many films here.
Ashford Castle:

Build in 1228, A Victorian style five-star hotel located around Cong on Mayo Galway border, the Ashford castle showcases a stunning view of classic British Gothic-style building.
Dublin:
A trip to Ireland is incomplete without spending a weekend at its capital. Take pleasure of its ecstatic and lively nightlife filled with music, culture, and bars. The place also offers some amazing attractions in the form of the Guinness Storehouse, St. Stephen's Green and Grafton Street.
These are some of the best places you must visit in Ireland if you want to have the best vacation time in one of the most fascinating tourist destinations in Europe.
Ireland is popular for its castles. But it isn't just Ireland. If you love the royal life and want to experience one for a few days on a budget, check out the list below of some of the most amazing castles and fortresses in Oman.
5 monumental fortresses and castles in Oman
Located on the Arabian Peninsula and at the mouth of the Persian Gulf, lies the Arab state of Oman. Oman prides itself in many things: having its own empire since the 17th century, never being under complete control of an outside power, having a high-income economy, boasting vast landscapes and rich histories, and its castles. Oman's prehistoric story dates back to the discovery of stone tools similar to those used in Africa hundreds of thousands of years ago. Additional to this are archaeological remains from the Stone Age and the Bronze Age, as well as drawings similar to the cave paintings in Africa.
This seems to prove it even more likely that human beings scattered from Africa to Arabia all those years ago and so initiating varying developments. Oman shares another connection with Africa in that when Portuguese explorer, Vasco da Gama, traveled around the southern tip of Africa to India until finally reaching Oman. Oman has a long history of conflict, settlement, and migration, but it is these battles that gave rise to monumental fortresses and castles. Let us look at five of them:
Bahla Castle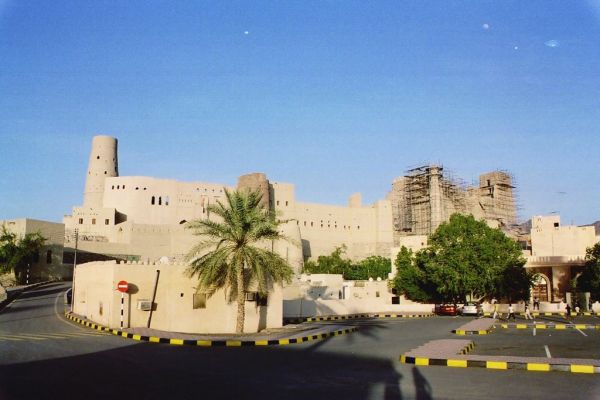 The oldest fort in Oman, the Bahla Castle is a UNESCO World Heritage Site. It is valued by tourists for its pottery. Composed of walls, watchtowers, and guardrooms, it stands as a symbol of Oman culture. Not only that, but it also stands as a sentiment to pre-Islamic times, during which it was built.
Nizwa Castle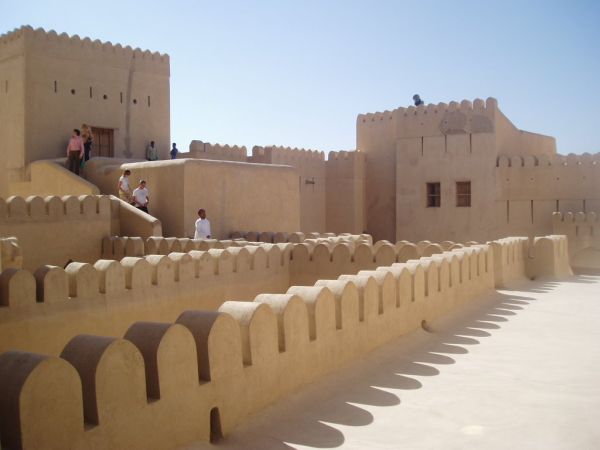 More people visit the Nizwa Castle than any other monument in Oman. It stands strong as a symbol of strength during the area's long history of conflict. The designers of this marvel made use of architectural deception by incorporating false doors and secret shafts. It is for this reason, along with the fort's aesthetic qualities, that make it an architectural feat. Nizwa is not only rich in its abundance of date palms, but also in religious structures and symbols in the form of ancient mosques.
Nakhl Castle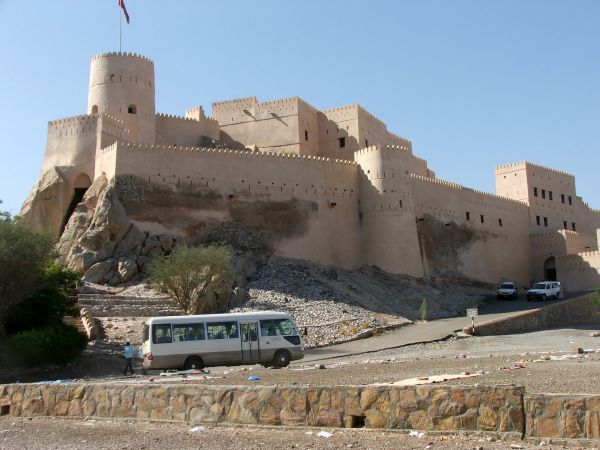 Like the Bahla Castle, the Nakhl Castle is a popular tourist attraction. It hosts both a museum and a market that keep visitors entertained and enthralled. Also, like Bahla Castle, its construction dates back to pre-Islamic times. What sets it apart from the rest of the typically Omar-style architecture is that the Nakhl Castle was built around an oddly shaped rock formation; it seems to incorporate the landscape into its design.
Jabrin Castle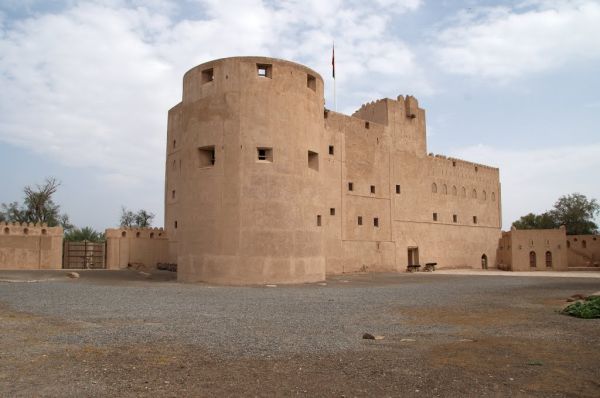 The town of Jabrin is well known for its castle. It must be an impressive castle if that is what the place is renowned for. What makes the Jabrin Castle an impressive site is that it seems to rise up out of the flat surrounding landscape. Your eyes cannot help but wander to the horizon where the castle lies as you approach it.
Fort Al Jalali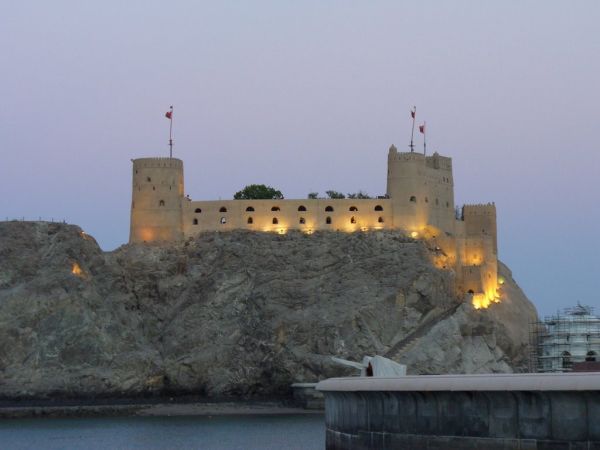 Built by Portuguese settles in the 1580s, Fort Al Jalali has been employed for a diversity of uses: ranging from being a prison to a refuge for royalty, from a museum to a tourist attraction. Fort Al Jalali was favored for its geographical location between the sea and mountains. This made it difficult to access. Hence, this was ideal for its use as a prison that made it easier to prevent prisoners from escaping. Affectionately known as the Twin Forts, the origin of its official name is disputed. The Portuguese had originally named it after St. John, but the name changed to Fort Al Jalali, which refers to either "great beauty" or a Persian leader.