Have you ever explored the idea that books can become a source of inspiration for travel? Books and literary works have become a significant cynosure to several tourist destinations. It is hardly surprising when you come across sculptures and the entire panorama designed out of thousands of books.
Magnificent libraries enriched with an ocean of books and literary texts have turned into major tourist draws in many countries. These literary travel destinations are mostly located close to other attractions of a city. It is his quest for knowledge that has pushed man march ahead on the road to progress. Books fuel the quest.
You cannot stop progress it is bound to happen and likewise, you cannot stop book addicts from continuing their reading habits. It is his passionate drive to look for places famous for food for the mind.
Your sojourn to 10 legendary literary travel destinations:
Shakespeare and Company bookshops, Paris :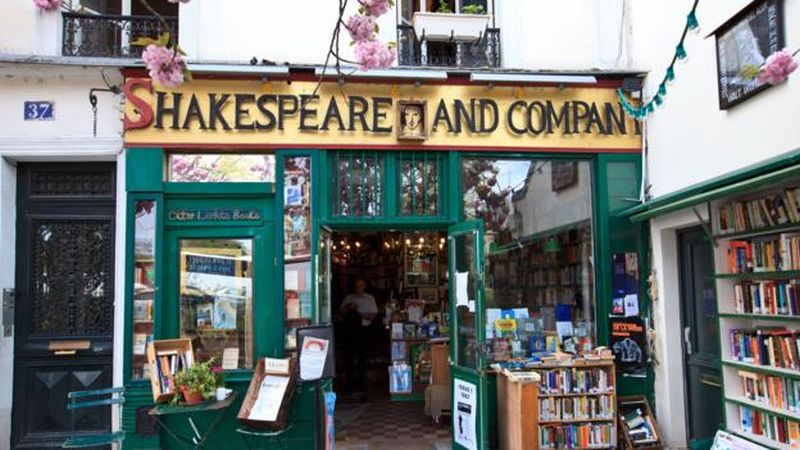 Image Source : ichef.bbci.co.uk
This is a paradise for book addicts set up back in 1951. This warm and comfortable book store cum cafe offers books written in the English language. Standing on the other bank of river Seine and close to Notre Dame Cathedral, its classic location has given this bookshop a dimension much adored by visitors. You visit this place in the evening and you will be treated to an eventful experience to leave a lasting impression on your mind.
Book Benches, Istanbul: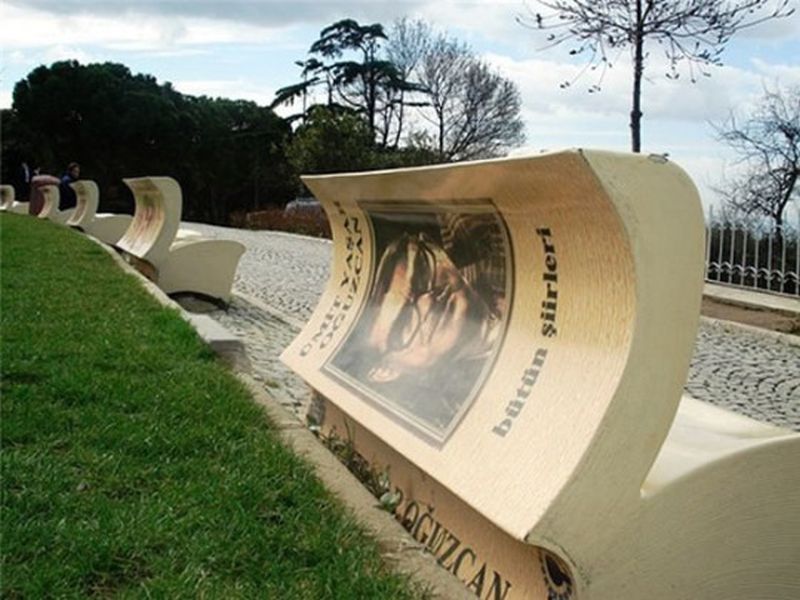 Image Source : ebookfriendly.com
Istanbul is the right place for book lovers. Book benches here are ubiquitous; they are installed in parks, boulevards and squares. What is most amazing about this literary travel destination is book benches offer a collection of works from 18 most famous writers of the country. Each book bench focuses on the most popular page of the book. Camelia Park and the causeway along Kennedy Street are known for their remarkable book benches.
Hay Castle Bookshop, Hay on wye, United Kingdom: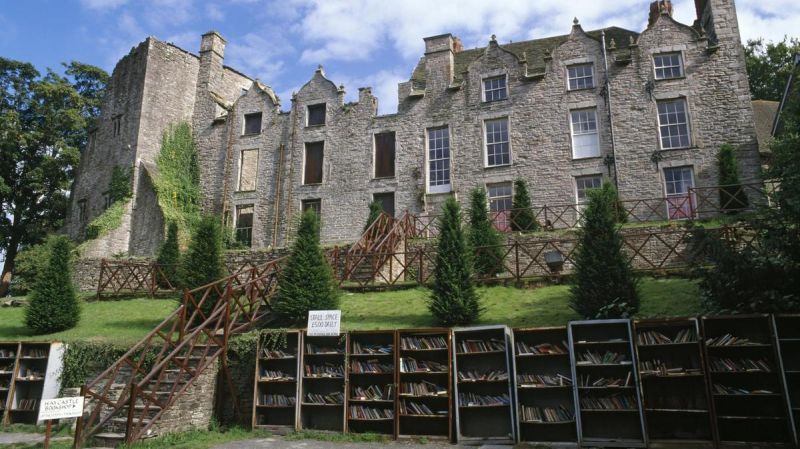 Image Source : amp.thenational.ae
This is the most celebrated book town of international reputation. Inhabited with only 1500 residents, this wonderful little town boasts of 24 book shop making it a favorite haunt of book lovers. Open-air book shop in Hay castle is one of the most happening events for an aficionado of literary works. Hay Festival is a big tourist puller showcasing a range of fascinating collection on literature and art. This is held in May and June. Hay Wye is on the Welsh -English border, a three hours drive from London.
Tula, Yasanaya, Polyana :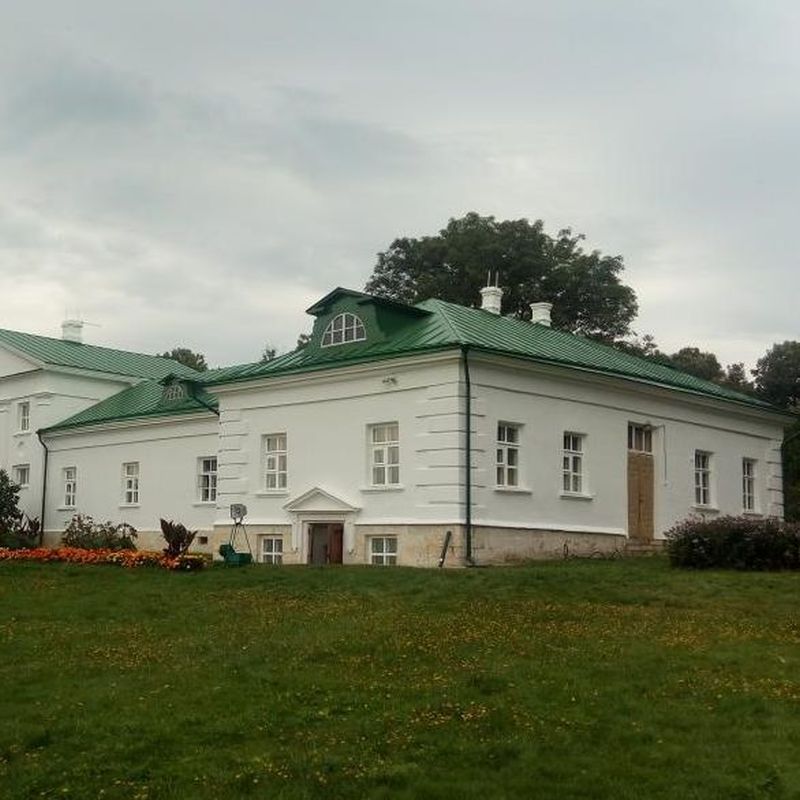 Image Source : static.tildacdn.com
Located on the fringe of the city of Tula and 120 miles south of Moscow it is here where Leo Tolstoy was born. It is in this pastoral landholding where he spent most of his life and had set up a school for country lads. The property and school have been turned into a museum displaying Tolstoy's books and personal belongings.
Guided tours are available in Russian, English, German and French for your choice. This tour is truly an eye-opener for connoisseurs with an avid appetite for classic literature. You may even explore the surrounding greenery, open meadows and ponds. The ambience is beautiful and had enough motivation for immortal creations like War and Peace and Anna Karenina.
Moscow, Bulgakov House, Master and Margarita tour: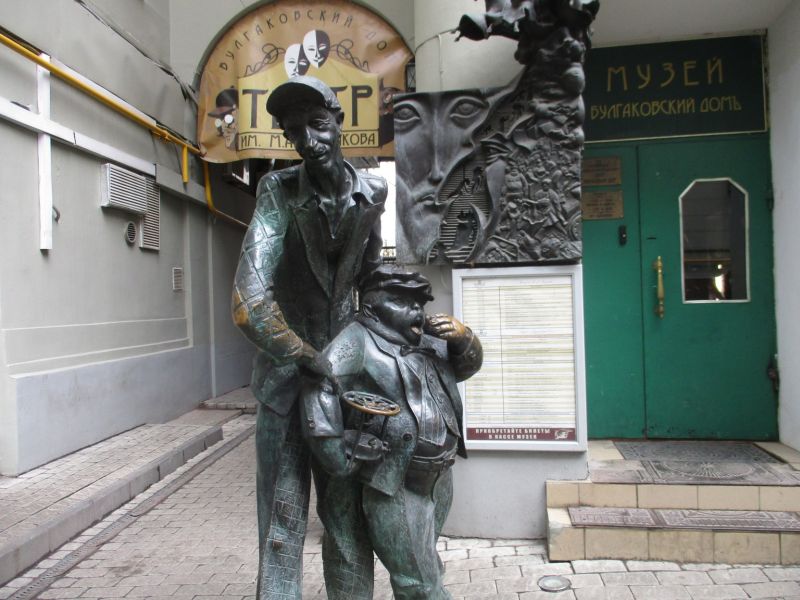 Image Source : i1.wp.com/penguinate.com
The Master and Margarita authored by Mikhail Bulgakov is one of the most popular novels from Soviet era. The Bulgakov house is considered as one of the choicest literary travel destinations. Located primarily in Moscow, Bulgakov museum has inspired a walking tour to take an up-close view of significant places portrayed in the novel.
Bulgakov's pad that came to be known as Devil's hideout to the plush Patriarch pond area is worth visiting. It is not just a sight rather an insightful exploration that gets you to capture Bulgakov's perspective. And what exactly motivated him to write. Art exhibitions, museums and a cafe are added attractions.
Tangier, Morocco: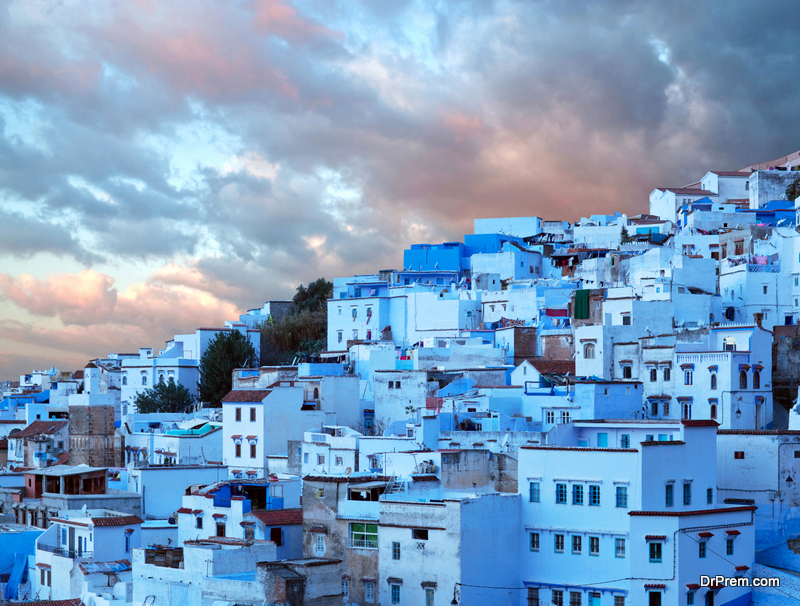 This North African literary travel destination is the home to Paul Bowles. In the backdrop of the pastel town of Tangier he had created his novel ' The sheltering sky '.This is a historical city and the past is not dead it is as real as sunlight. The feel of literary ambience is practically in the air.
Don't miss the amazing book store ' Librarie des Colonnes. It has a huge collection of books including classic literature available in Arabic, French, English and Spanish. The dream cafe Hafa is another popular haunt. You can enjoy your cherished moments here rummaging through your favorite pages.
Kobe, Japan: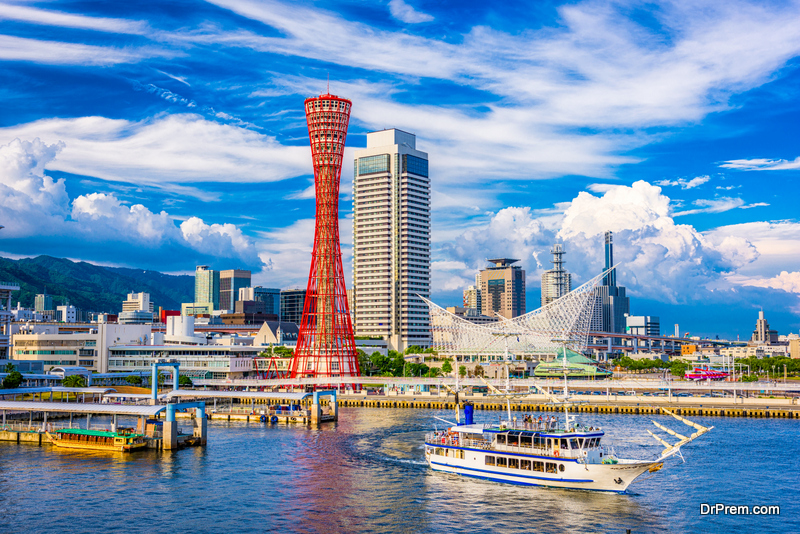 It is his birthplace Kobe that has featured in many of novels portrayed by Haruki Murakami, the eminent writer from the 'Land of the rising sun '. Even his premiere novel 'Hear the wind sing ' introducing his literary genius to the world in 1979 is set in Kobe. For that matter, his other classic literature like Kafka on the Shore and 1Q84 are known for fanciful elements bordering on tones of sorrow.
The quaint charm of Ikuta shrine, Arnina Onsen and Akashi – Kaiko Bridge is wonderfully reflected in his literary works. This is a much sought after literary travel destination and you will enjoy your vacation in a small city by the sea, Arimakoyado Hataya Ryokan. No doubt Kobe is a perfect rapture to a bibliophile!
Camarines Norte, the Philippines: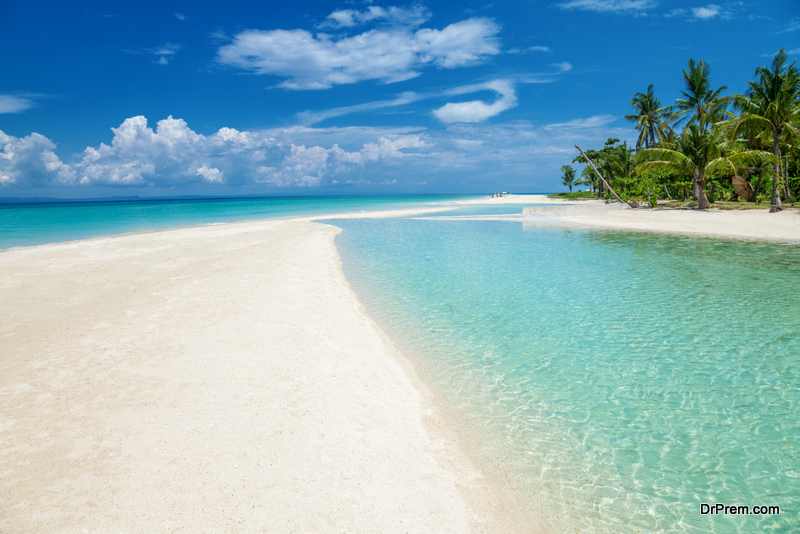 If you are misled by the remote location of Philippines with water on all sides just take a break. It is a potential literary travel destination. The central Bicol region of the island, Camarine Norte to be specific is the birthplace of the author Ricky Lee. He has the credential for working with famous Filipino directors Lino Broca and Ismael Bernal. He had largely contributed to the plots. This place has idyllic beaches and is a quiet haunt for a bibliophile.
Writers walk in Sydney: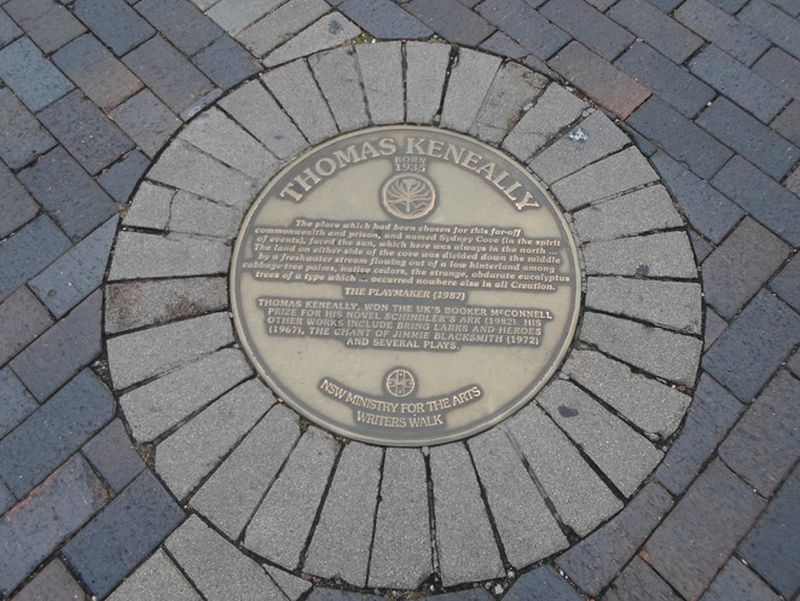 Image Source : weekendnotes.com
In Sydney, the Circular Quay displays bronze plaques where motivational quotes are inscribed. This is an initial hint you have landed on the right literary travel destination. A range of prolific work is on display covering short stories, novels, classic literature it is a long list! As you walk along Sydney harbor to the Opera House, an array of bookstores offer an interesting read. You find everyone's contribution from Charles Darwin and D.H Lawrence to Aussie writers like Christina Stead and Henry Lawson.
Sherlock Holmes Museum and Walking Tour, London: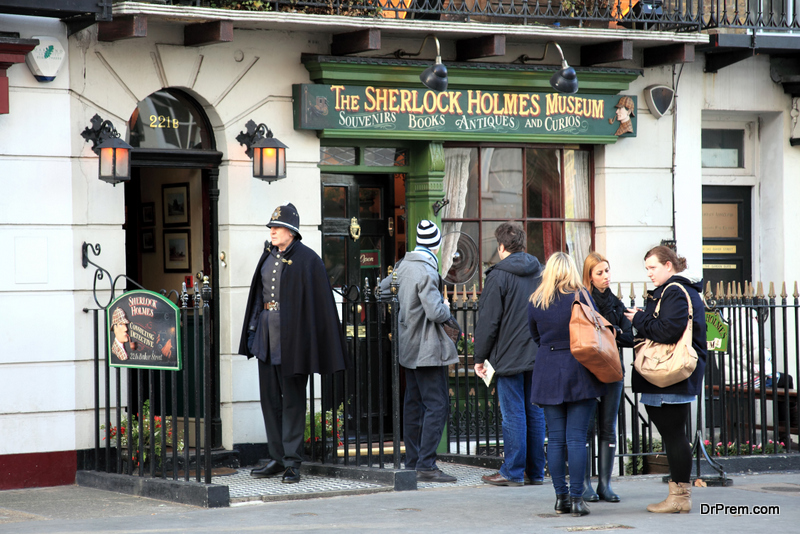 The sleuth created by Sir Arthur Conan Doyle continues to capture the minds of millions of readers all over the world ever since he appeared in the pages of the Strand Magazine 100 years ago. Genius Holmes and his able assistant Dr. Watson scouring the streets and alleys of London and countryside haunt the readers' minds till date.
Any fan of Holmes will not miss the Sherlock Holmes museum in Baker Street and the walking tour in London. It is the first museum in the world dedicated to a literary character.  In the walking tour, you will come across many spots narrated by Arthur Conan Doyle, which are today's themed attractions.