Off road caravans and baby boomers are a match made in heaven. The baby boomer generation is always looking to make the most of their retirement, and an off road caravan is the gateway to many adventures all over the country. Whether it's a weekend with mates or an extended trip into the remote outback, an off road caravan is the perfect tool to help stretch your adventure budget further. This article takes a look at the top 3 benefits that come with owning an off road caravan.
They're Built To Be Tough And Durable
It goes without saying that a major benefit of an off road caravan when compared to its road-going cousin is that unlike dedicated on-road units, an off road caravan is built with the rigours of off road travel in mind. That means a stronger, more durable chassis, off road suspension, and heavy duty gear where it counts. This is exactly what you're looking for if you plan to travel to rugged and remote parts of the country where help can be a very long way away.
They Feature Lots Of Space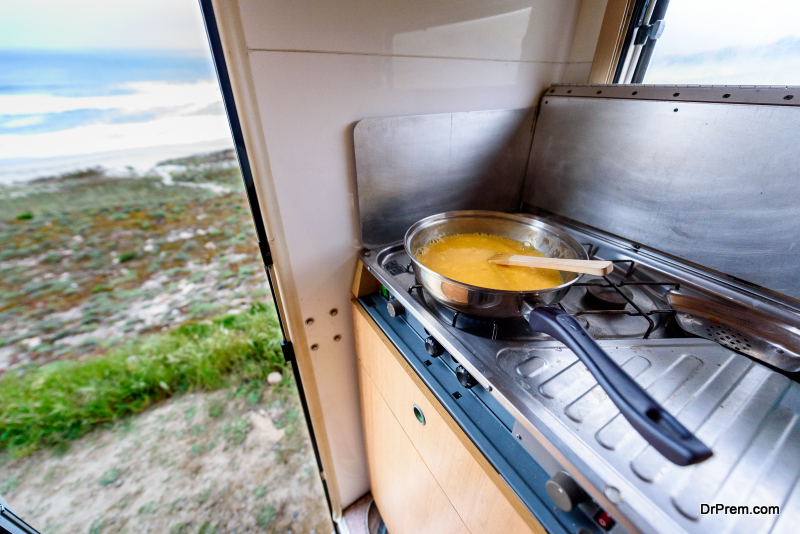 If you have an off road caravan, the good news is that there's plenty of space to store all of the essentials. It no longer matters if you want to bring your entire wardrobe for just a weekend away by the beach – there is always storage space available. It really is one of the hallmarks of an off road caravan, as they're designed to be lived in and used for days at a time and sometimes even longer. You could use the abundance of storage space in your off road caravan for other items too, such as fishing gear, guitars, fold up camp chairs, and all of the other essential equipment needed for a good time away.
They Allow For Ultimate Adventuring
A tough off road caravan is great, and plenty of storage space can be handy, but perhaps the biggest benefit of owning an off road caravan is that they offer the occupants not only the opportunity to head to truly remote and stunning locations, but more importantly, they allow you to get out there with the confidence that your off road caravan is tough enough to get you there and back. They are truly the key to the ultimate adventure. You can park your off road caravan alongside the banks of an iconic outback river, or up amongst the snow gums that line the tracks in Australia's stunning alpine regions. Off road caravans are the gateway to adventure no matter what your idea of a good time might be.
Other Benefits You Can Enjoy
When it comes to other benefits you can enjoy through owning an off road caravan, the opportunities are almost endless. An off road caravan can be fitted out with an elaborate solar electrical system so that you can go off-grid for weeks at a time, or it can be packed to the brim with all of the gear you need to make your trip a genuinely relaxing adventure. There's no doubt that owning an off road caravan is a wonderfully rewarding experience that will result in a lifetime of memories that will stay with you forever. Think of it as the gift that keeps on giving.
Article Submitted By Community Writer