When one thinks of Scotland, one thinks of exploring the unexplored. Scotland is a mystical land – with its legend of the Loch Ness monster, the haunted castles, the majestic surroundings, and the cattle on the Highlands. But, have you ever thought that Scotland could be much more than that? If you are looking to spend your next vacation in Scotland, here are N offbeat things you can experience in this magical land.
Explore the Isle of Skye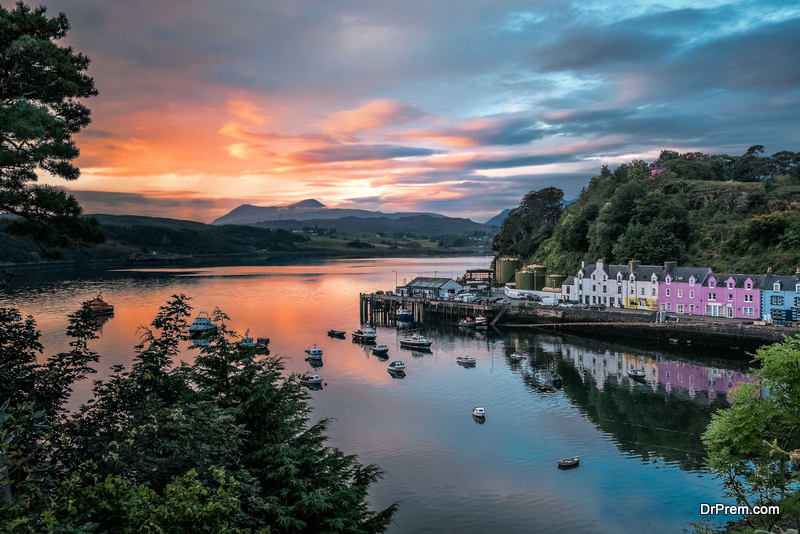 Located in proximity to Glenbrittle, there exists a group of waterfalls and pools. The crystal clear waters will charm you, and look for the underwater arch – this one steals the show when it comes to offbeat spots. And if you still aren't exhausted after all the adrenaline rush you just felt, then head on to Cuillin Mountains – it is just a five mile walk from the Coire na Creiche. Once you will step in this area, you will feel like you have entered a fairytale world. For those who have loved the Disney princesses, this place is the just the best place to visit.
Experience Scotland from an eagle's eye view
If you aren't satisfied with exploring the isle of Skye on foot, why not take a seaplane? Loch Lomond Seaplanes will take you to breathtaking heights in the air, and from there, you will get to witness what it is like to fly over the majestic landscapes and seascapes of Scotland. Right from exploring the jaw-dropping West Coast – where the Rothesay Castle and the Isle of Bute lie to wondering over just how magnificent the Isle of Skye is over the Cuillin Mountains – taking an air ride will be an experience you will cherish for a lifetime.
Visit the unique sands of the Angus Coast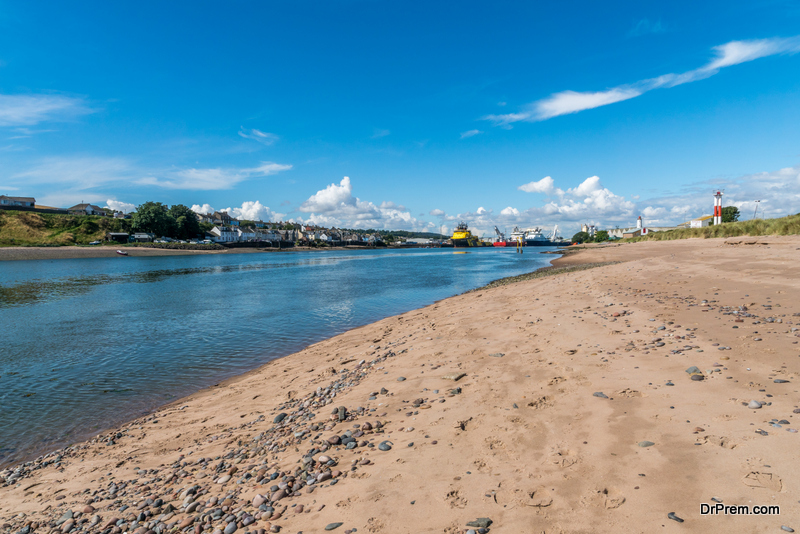 If you go to Scotland, you might plan to visit the West Coast to revel in its white sand beaches. But, unless you are particularly looking for something offbeat during your travel, you will miss out on the pink sands of the Lunan Bay along the Angus Coast. In the east of Scotland, this coast is lined with pink sandstones – and if you visit this spot at sunset, you will witness a marvel like never before. Also, if you are a history buff, head over to the Red Castle – it is crumbling fortress that rests there since the 13th century. For those seeking solitude or those on a search of the historical hidden gems, the Angus coastline will work wonders for you. You can also try renting a camper in Scotland to make your journey easier and interesting.
Take a detour and roam around a 5000-year-old village
For the archeologist in you, Scotland has a lot to offer. Especially this quaint village called Skara Brae on Orkney. You might think – there are villages strewn across numerous destinations in the world – what is so special about this one? Well, this village was an accidental discovery. A storm in a sand dune brought this buried village to surface in the year 1850. And experts claim that this village is Neolithic one – meaning that it dates back to 5000 years ago! Now a UNESCO Heritage Site, Skara Brae on Orkney is something the offbeat traveler in you would love for sure. And if you are skeptical about exploring this village on foot, you know where to hire a motorhome in Scotland – so that you can travel, explore and stay in this beautiful country in a safe manner.
Visiting Scotland is a wonderful opportunity. And if you select the right spots to visit, get in the right vehicles, and travel with the right company – you will create the memory of a lifetime.
Article Submitted By Community Writer