The summer is coming to an end, which means many of you are looking to take one last road trip before being locked inside for the fall and winter. The days of going on road trips with a map and compass are long behind us. There are countless apps flooding the market that give GPS directions, food stops along the way, and even the best thingsto do in Seattle.
Here are five amazing apps to help you take the perfect road trip.
Waze Navigation & Live Traffic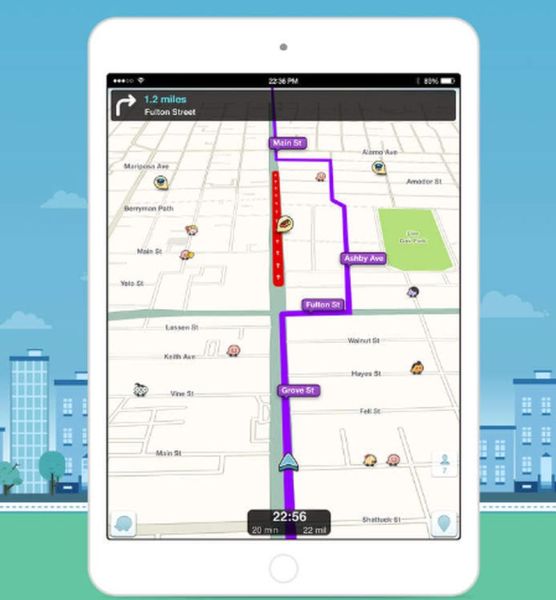 Waze is the new GSP app changing the market. This app will adjust your driving route in live time to find the quickest route to your destination. Waze is controlled by the app users who will notify the company of traffic, construction, and anything that could delay your drive.
As the user, you will earn points based off the information you provide to the company. This turns driving into a game you play on your phone. Since this app is updated by the users, it will be more effective in large cities rather than rural communities. However, it will still function like any other GPS app no matter the community.
iExit Interstate Exit Guide
If you have ever taken a road trip you know that there are long stretches of highway where you won't find an exit and the exits that you do find will only have a rustic gas station.
iExit will notify you where exits are located and which businesses are at each exit. Don't nervously wait for the next exit when you can plan and know which exits have the best amenities.
Roadtrippers – Trip Planner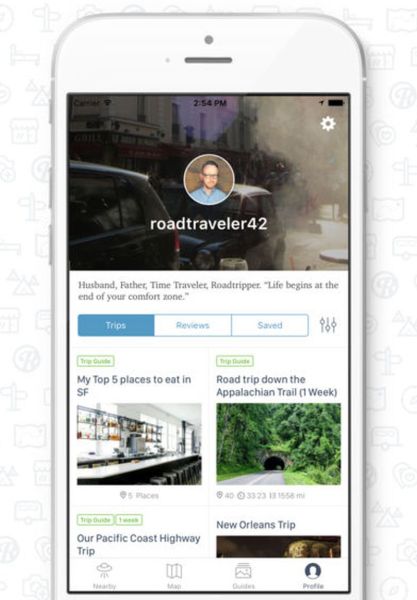 Roadtrippers advertises itself as the only map built for travelers. With this application, you will be able to plan your trip within the map and find fun destinations along the route.  This is particularly helpful when you are in the backcountry and need to find places to camp or hotels to crash in for the night. You will be connected with several fun activities to do along the way and fun attractions that draw in viewers.
Top Road Trip Games
Road trips can be a long endeavor with boring stretches that last for several hours. It's good to break the monotony and play some games with your friends and family. Top Road Trip Games provides 11 different games that are meant to be played in a car.
This app is particularly important if you are with small children. They need fun games to keep them occupied and this app is perfect for their young minds.
Yelp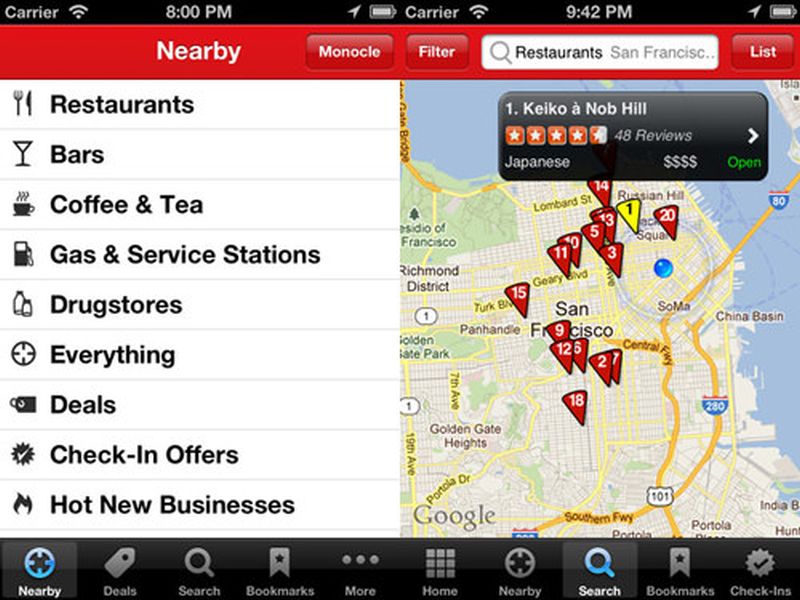 Yelp is not solely used for road trips but it's extremely helpful on long adventures. Yelp will provide you reviews of nearby restaurants, attractions, and activities to help you determine where you want to stop on your road trip.
This will allow you to bypass terrible activities and focus on the highlights of your travel destination.  When you're on vacation you should focus on restaurants and business with 4 stars or higher. This will ensure you have the best trip possible!
Article Submitted By Community Writer