If you are planning a holiday abroad, you should give serious thought to renting a villa. Wherever you are traveling, a luxury villa can give you the ultimate holiday experience, and at a much better price than your alternatives. Here are five of the best places to rent a villa.
Corfu, Greece
There is no shortage of beautiful Greek islands to explore, but Corfu has always stood out as being especially luxurious. Any Greek island can offer visitors a luxurious hotel room, but it is the luxury villas that set Corfu apart. With close proximity to the island's unspoiled beaches, luxury villas are the ideal way to experience Corfu's natural beauty.
As well as the jaw-dropping scenery to take in, Corfu is also home to some wonderful towns, such as Kassiopi and Sidari. Other sights to see include cliff-side churches, and Sidari's vast network of canals. Sidari also has some of the best seafood restaurants in the world.
Sardinia, Italy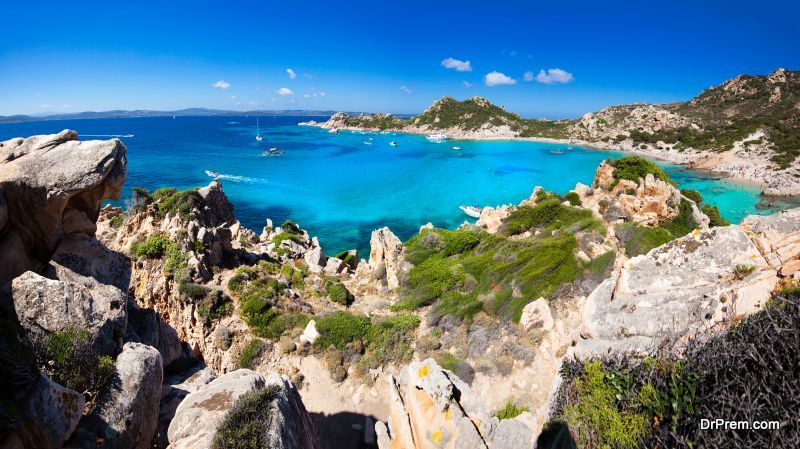 One of the reasons that many holidaymakers from the UK enjoy visiting Sardinia is that it remains relatively undiscovered by tourists. This makes it a great destination for anyone who wants to avoid anywhere with too much of a tourist vibe. Sardinia is one of the best places to experience a taste of what Italy is really like.
Renting a villa on Sardinia will allow you to stay within walking distance of some of the most immaculate, secluded luxury beaches in the world. There's plenty to do further in-land as well, with the ruins at Tharros and the Ispingoli Caves proving particularly popular. This is a luxury retreat with something to offer everyone.
Kefalonia, Greece
The largest of the Ionian islands, large parts of Kefalonia have been given over to the tourist industry. However, that doesn't mean that there isn't plenty of unspoiled landscape to be seen. The northern part of the island, in particular, is perfect for experiencing some of the med's most idyllic and unspoiled beaches.
The island itself boasts a very impressive natural cave system, which is well worth seeing, even if it doesn't sound like your thing! There are villas available all over the island, meaning there is something for everyone
Sicily, Italy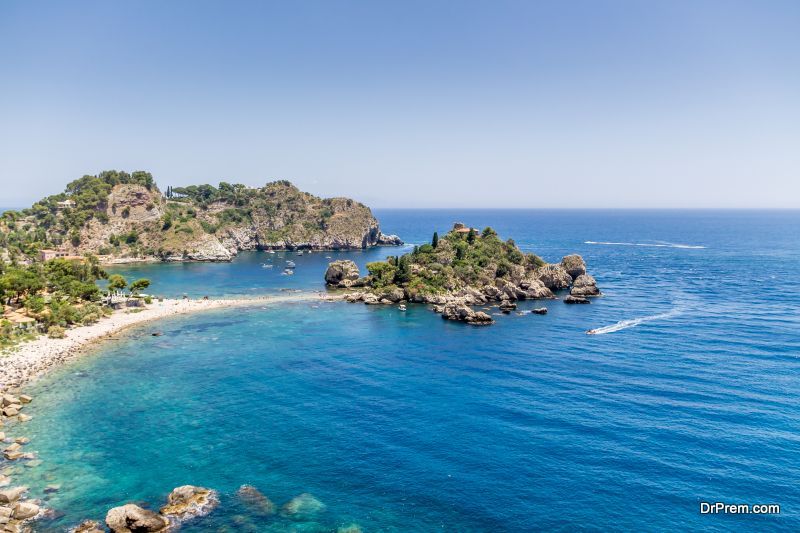 Situated just off Italy's southern coast, Sicily's climate reflects its geographic location. The island is close to the coast of Africa, and it shares many climatic features with its North African neighbors. Those who have been to Italy, and who enjoy the Italian way of life, will feel right at home in Sicily. However, while Sicilian culture is, naturally, very close to that of Italy, there are some important differences.
If you are planning on visiting Sicily for a romantic getaway, why not look into renting villas for couples? These villas offered by WishSicily are perfect for honeymoons and travelling and there's options to suit all budgets.
Nice, France
The south of France is renowned for its idyllic weather conditions. When people think of luxury holidays, one of the first places they think of is the Cote D'Azur and, in particular, Nice. The sandy beaches of Nice are usually crowded, but there are plenty of luxury clubs and restaurants, including more than one with a Michelin Star.
These five places are just some of the wonderful, awe-inspiring locations where you can rent a villa. Throughout the Mediterranean, there are a number of world-renowned holiday sites worth visiting; and, renting a villa nearby is an unforgettable experience.
Article Submitted By Community Writer