Outdoorsy is a fantastic website that is dedicated to helping your either rent out your RV or find an RV near you to rent for your vacation.  With lots of options to choose from and access to RVs that are nearby so you can get started quickly, you'll find something to suit your vacation needs.  Whether you have a big family camping trip coming up or you just want to travel across the country with a few friends, the ideal RV or travel trailer can be found for you on Outdoorsy.  You can also find a code for your first Outdoorsy RV rental here!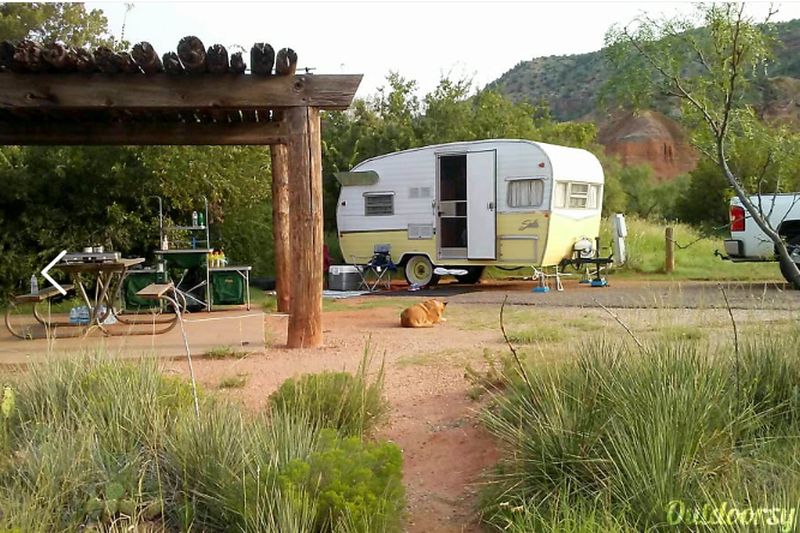 This whimsical 2015 Shasta Airflyte, which is located in Dallas, TX, is a great RV to rent if you are looking into taking a trip with a friend or significant other.  The Airflyte, which sleeps only two people, is incredibly homey (and let's face it, looks pretty cute, since it's made to look like a 60's model).  The trailer has a shower stall, toilet, and tiny little kitchen complete with refrigerator, cook top, and table.  There is a fold-out couch/dining area here as well, with just enough space for the bare essentials.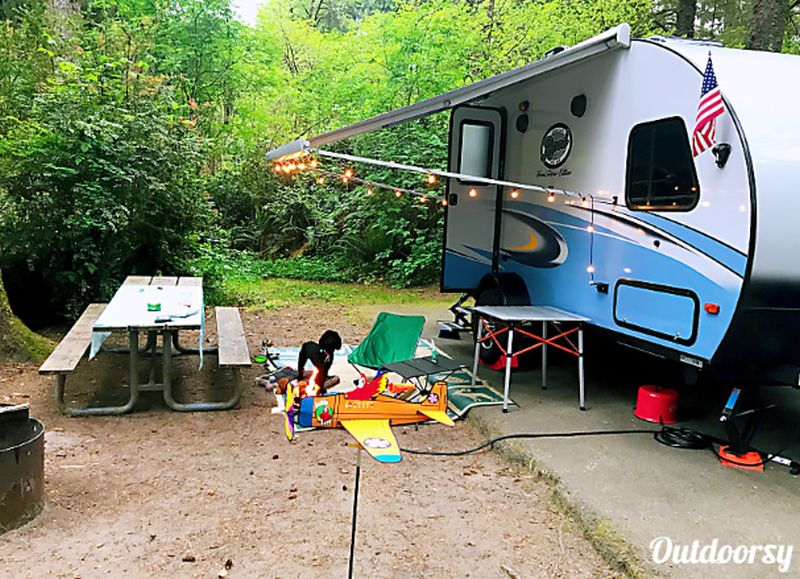 This little trailer can actually sleep up to four people – making it great for family outings or a fun getaway with friends.  This R-Pod is only twenty feet long, making it easy to fit into smaller spots, and has all the basic amenities that you will need for a great vacation – a wet bath, bed, a U-Shaped dinette area, and even a basic kitchen with a microwave, refrigerator, cook top, sink, and plenty of storage space.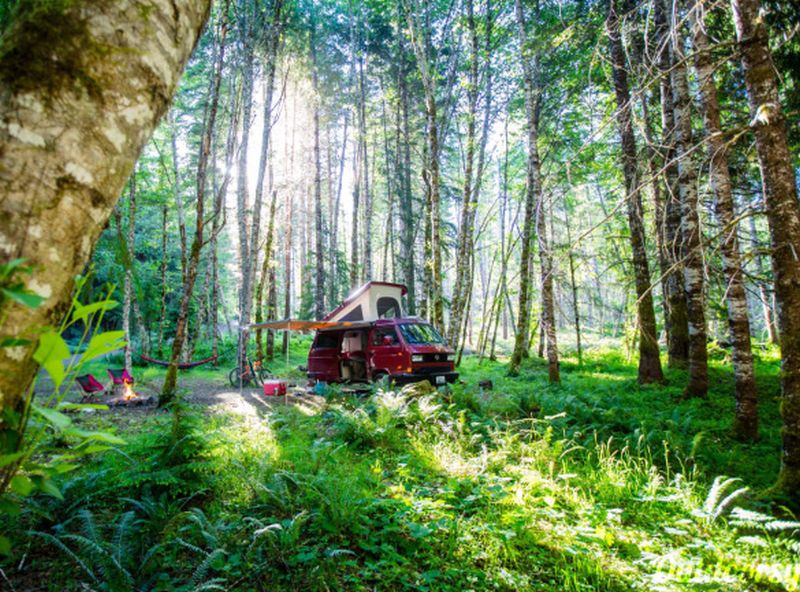 Enjoy camping outdoors with only the essentials with this camper van.  The van sleeps four people and has a pop-up style roof, allowing you the ability to stand up and walk around inside.  The pet friendly van has bedding, a canopy, roof rack, range cook top on the inside, and storage space to pack all of your belongings that you will need for your trip.  This van is the perfect alternative to renting a huge RV, and still gives you a great way to enjoy the outdoors!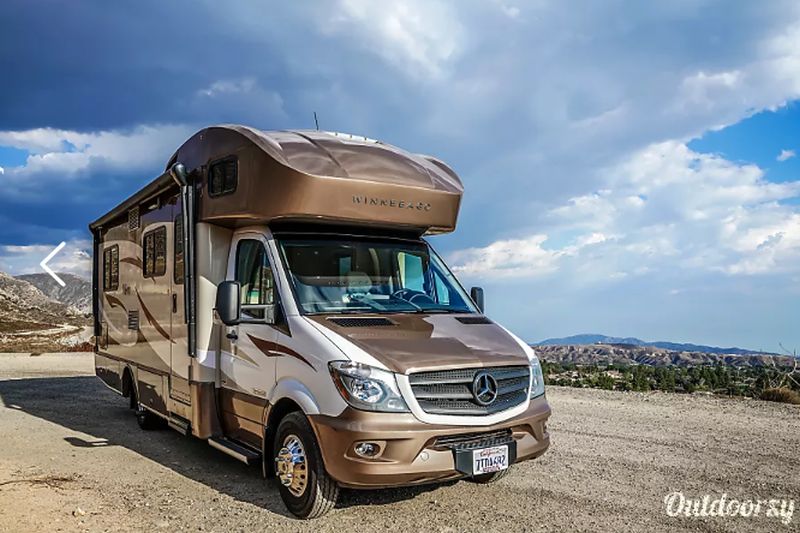 This Winnebago combines the favorite look of stainless steel with a modern day appeal and gives you a stylish, fun way to travel, camp, or vacation to your heart's content.  This model sleeps six, giving you the perfect size for friends or larger family, and has everything you need – full kitchen, bathroom, seating, and bedroom areas.  The Winnebago features a slide out to offer you more room and a dinette seating area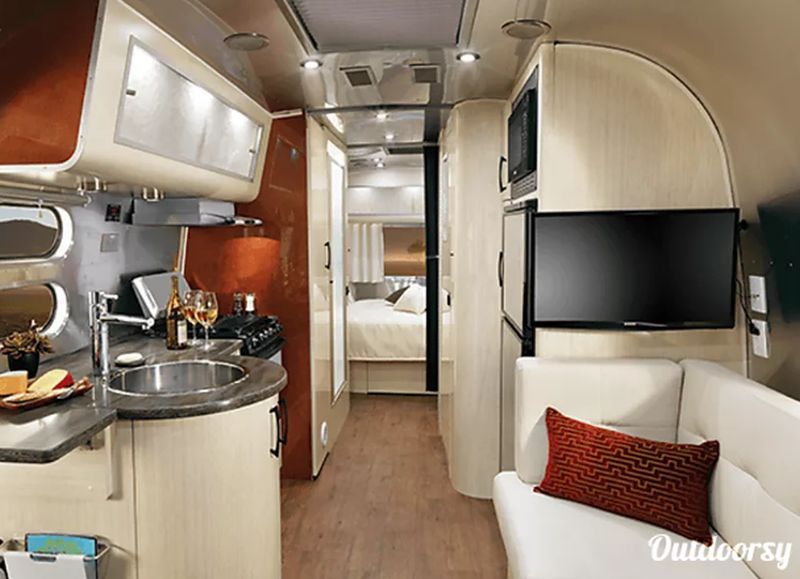 Fall in love with the retro look of the traditional Airstream, but with the modern conveniences and updated look of this one!  The interior features enough room to sleep four people, and has a stylish kitchen and living room set up.  The bed has a window to allow you to wake up and look outside, and the sofa and full kitchen make it even more homey.
No matter what you're looking for in a RV, there are plenty of different styles to choose from.  The benefit of Outdoorsy.com is that you can search for RVs to rent in your area, giving you a choice, and you can rent from people just like you who are looking to get a little extra income.
Article Submitted By Community Writer