The world is full of beautiful places and photogenic destinations. When you are looking to capture some of the most amazing pictures, the options are endless. Travel photography is also one of the integral parts of the journey. It makes some lovely memories to cherish for a lifetime. If you are planning to find some of the most photogenic places in the world, here are some dream location to capture and explore.
1. Keukenhof Park, Lisse, Holland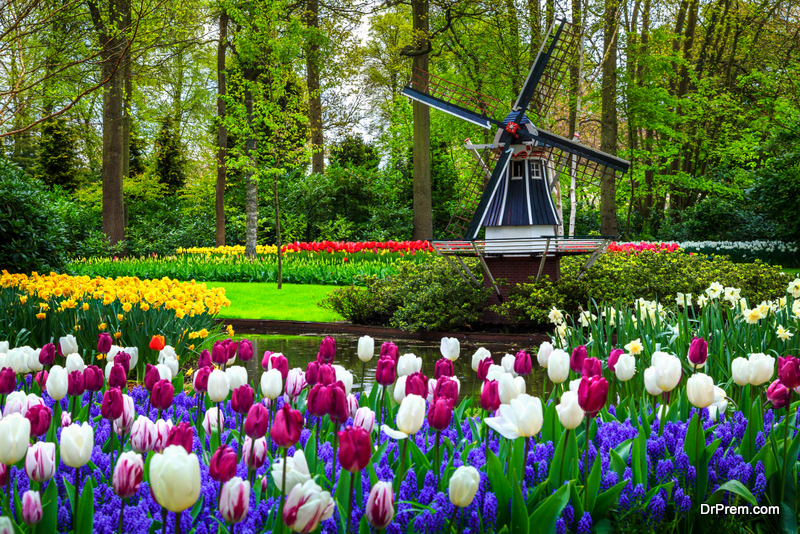 Keukenhof also was known as "Garden of Europe" is one of the largest flower spring gardens. This place is so beautiful and colorful that anyone can leave mesmerized in its scenic beauty. This beautiful Garden covers an area of 32 hectares and around 7 million flowers bulbs are planted early in the park.  You can witness 800 varieties of tulips growing here.
For this, the best time is in mid-April, as the tulip seasons starts from the end of March until mid-May. April is the best time when you can see tulip at its peak. The garden is also famous for its spectacular flower shows and artwork around the world. You can capture some of the most thrilling and unique views in this place. An endless field of flowers is definitely a treat to the eyes and one of the beautiful destinations for photographers.
2. Venice, Italy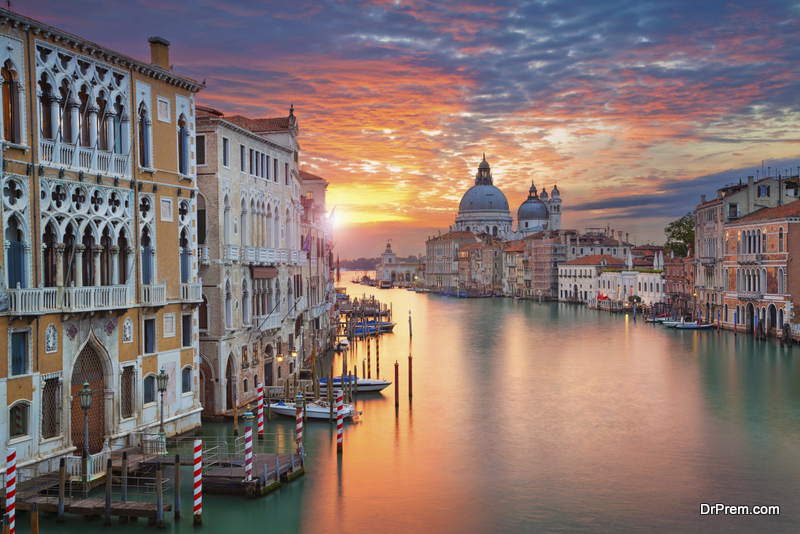 Venice is one of the most beautiful places on earth. Famous for its endless route of canals and historic art where you can find some of the most photogenic places to capture. A vacation spot with some of the most incredible and stunning scenic view of travel photography.
Venice has endless canal routes and fascinating historical art. You can take a gondola ride through the Grand Canal to Venice's annual Regata stories. It's a most important and traditional event of Venice which takes place every first Sunday in the month of September. Here you can capture some of the amazing parades of the boat race and rowing race which itself is a big and famous event.
Apart from this, there is Bridge of Sighs which is a treat to watch and capture. This bridge is made with white limestone and there are stone bar windows which pass over Rio de Palazzo. This bridge is also called as Bridge of romance. What's more, photographers can ask for, this place is heaven in itself.
3. Rio de Janeiro, Brazil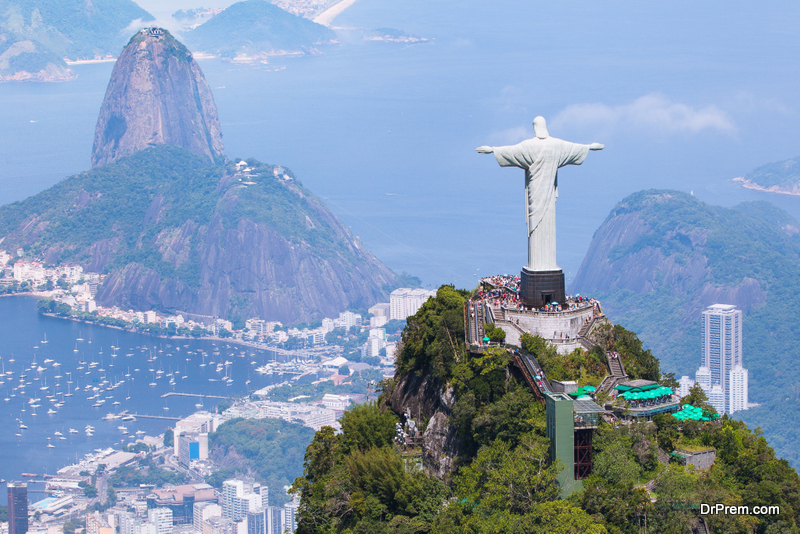 This place is located on the seaside of Brazil which is the Copacabana and Ipanema beaches. It is the most populous pace of Brazil. It is one of the most photogenic places in the world to visit. Here you can capture some of the beautiful and scenic views. Rio de Janeiro is definitely one of the amazing vacation spots as well as a worthy and dream place for photography. The statue of 98 feet Jesus Christ with the open arm is located at this place which is considered as the symbol of peace and prosperity. This is the most beautiful place to capture and known to be one of the best places for photographers.  Other than this city has some amazing festivals and they have a lively nightlife, flamboyant costume and samba dancers to capture.
4. French Riviera, France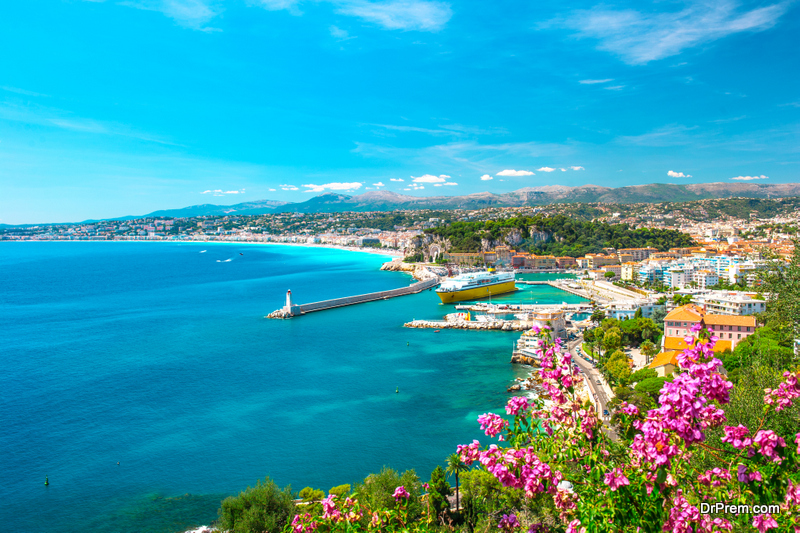 This place is famous for some of the best and mesmerizing scenic views. An amazing place to travel when you want some of the best clicks. The gorgeous beaches and the beach resorts rule this place. You will find villages along the beaches and shoreline which looks just marvelous. This makes the beaches more stunning and glamorous for photography. Here you will get to see the famous Mention or Villefranche which is also the old towns and known for its garden and beaches which gives a picture-perfect view. To get some clicks of the famous casino, you must visit Monte Carlo which is known for some of the famous casinos in France.
5. Lake Pukaki, Mount Cook, New Zealand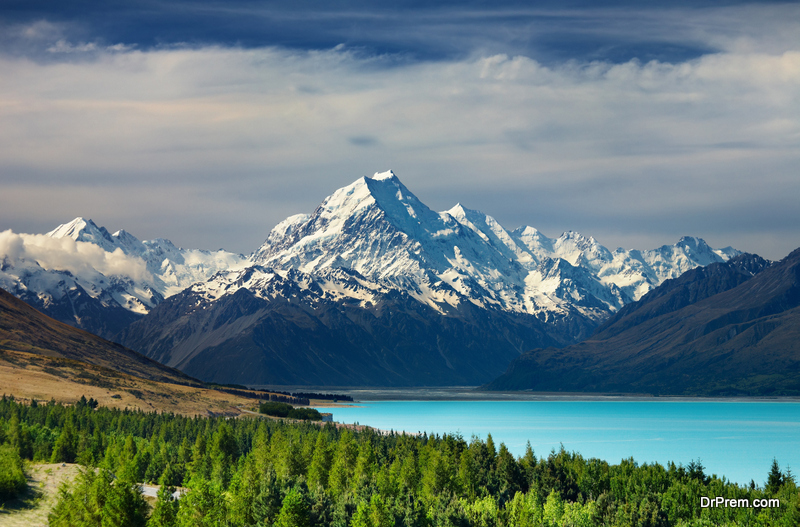 Now this one is a beautiful destination and must go places especially if you want to capture most wonderful natural views. The blue lake with blue water and highest peak Mount Cook Mountains looks nothing less than a dream. This blue gem is set in a grand alpine playground. You can also visit Mount Cook national park which has an area of 70,696 hectares which is worth capturing. The beauty of New Zealand has been captured and shown many times in the movies like Lord of the rings and Hobbit. The director Peter Jackson used this beautiful location to be filmed. One of the beautiful and picture perfect places for travel photographers.