Seattle is one of the biggest cities in the Pacific Northwest, and it attracts millions of visitors every year—for good reason. There are dozens of interesting things to do in Seattle, and in the off chance you get bored, you can always take a short drive through a National Forest to explore something new.
Seven Best Things to Do in Seattle
Let's take a look at some of the best things to do in Seattle as a new visitor:
1. The Space Needle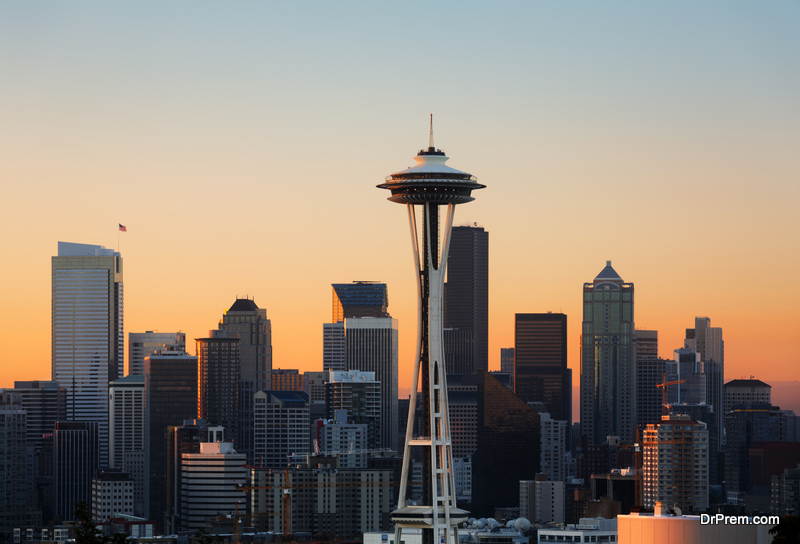 It would be remiss to make a list of sights to see in Seattle without noting its most distinctive landmark—the Space Needle. Towering over the rest of the city at 605 feet, this signature feature of Seattle was originally built in 1962, for the World's Fair. Complete with a rotation observation deck, you can climb up the entire structure for a complete panoramic view of the city.
2. The Seattle Great Wheel
If you're interested in a great view of the city but the Space Needle doesn't interest you, you could try the Seattle Great Wheel instead. This 175-foot Ferris Wheel will take you on a 12-minute round trip, giving you a full panoramic view of your surroundings in downtown Seattle. You can also pay extra for the full VIP experience, which features leather seats and a glass floor—which may not be the best option if you're scared of heights.
3. Olympic National Park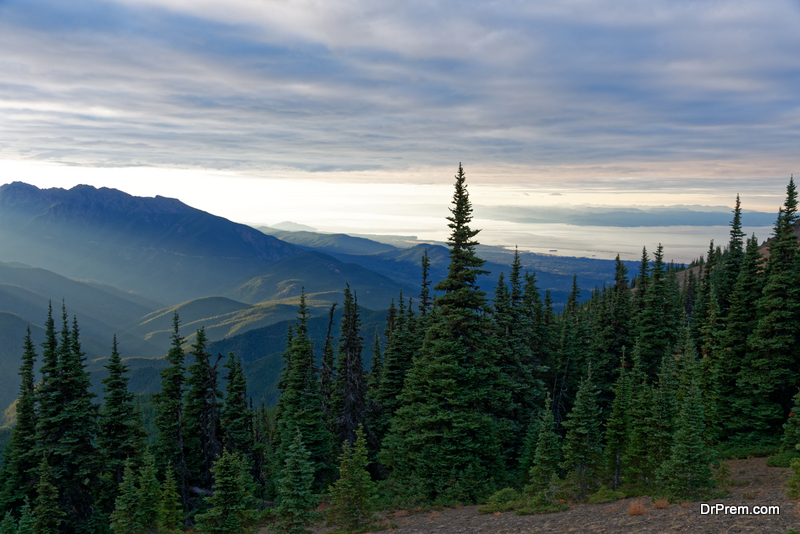 One of the biggest and most diverse parks in the country, Olympic National Park is a short drive west of Seattle. There, you'll find more than a million acres of natural scenery to explore, with forests, streams, and mountains to frame your experience. There's a full-fledged rainforest, where you can see thousands of different species of animal life, and you can visit the distinctive Lake Crescent—which has some of the clearest water you've ever seen.
4. Glacier Peak
If you didn't get enough communing with nature at Olympic National Park, you could head to Glacier Peak—one of five major stratovolcanoes in the Cascade Volcanic Arc in Washington. It's the most isolated volcano in the area, so you may have trouble getting to it, but you'll be able to see it from practically any direction. Geologists believe it's erupted five times in the past 3,000 years.
5. The Seattle Aquarium
Home to nearly a million visitors each year, the Seattle Aquarium offers a unique collection of aquatic life, particularly species from the Seattle area. There, you'll find a 120,000-gallon tank dedicated to creatures native to the Washington area (and human divers tending to them), and a tidepool exhibit where you and your children can physically touch some mysterious sea creatures.
6. MoPOP
The Museum of Pop Culture, or MoPOP, is a nonprofit museum dedicated to preserving contemporary pop culture. Originally cofounded by Paul Allen (co-founder of Microsoft, which incidentally is headquartered in a suburb of Seattle), MoPOP has more than 140,000 square feet for you to explore. It includes interactive exhibits like the Sound Lab, where you can perform music for a virtual audience, and archives of memorabilia, broken down by genre; for example, you can explore the Science Fiction Museum, which houses artifacts from Star Wars, Star Trek, and hundreds of other films and TV shows.
7. Alki Beach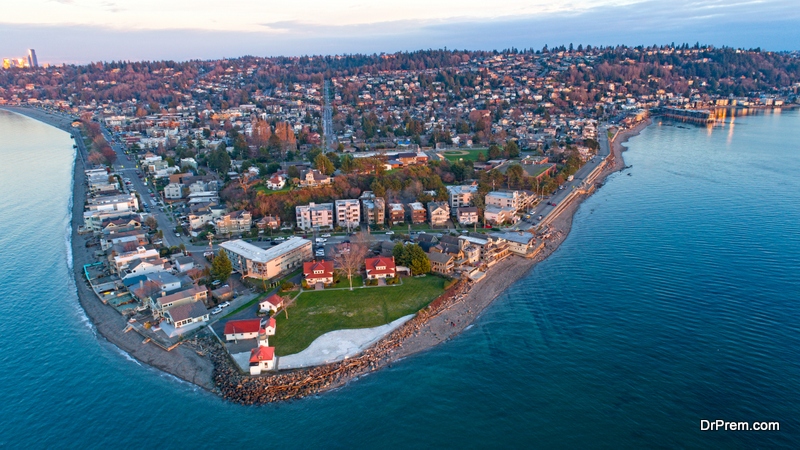 No trip to Seattle is complete without a visit to Alki Beach. During the warm summer months, Alki Beach is incredibly popular, with tons of ocean-related activities available, including paddle boarding, surfing, and swimming. If you don't like getting wet, you can explore the nearby boardwalk, full of shops, restaurants, and of course, people watching opportunities. 
Tips to Make the Most of Your Trip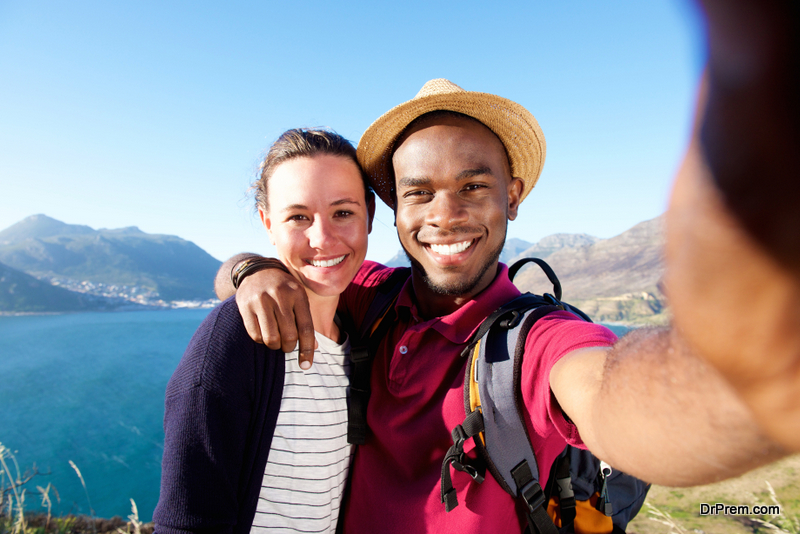 Here are some bonus tips to help you get even more out of your trip:
1. Don't over-plan
This is good advice for most journeys, but try not to over-plan. There are dozens of attractions that are worth visiting in Seattle, but if you try to cram them into a tight schedule, you won't be able to enjoy them. Give yourself some schedule flexibility to wander and take your time.
2. Plan for a variety of weather
Seattle has warm, beautiful days in summer—but it's also home to heavy rainfall and unexpected waves of cold. Make sure you bring clothes for all occasions.
3. Be open to exploring the surrounding areas
Mount Rainier National Park is totally worth visiting if you love the outdoors, but it's a two-hour drive south of Seattle. Consider exploring the areas around Seattle to get even more out of your trip.
4. Talk to people
Finally, Seattle is home to some of the friendliest people in the country. As you're exploring the city, take the time to talk to people. They'll likely have recommendations for what you should eat, where you should visit, and which places you should avoid (including some of the tourist traps in the area).
There's so much to do in Seattle, it's hard to take it all in with a single trip. But whatever you miss, you can simply visit on a return journey.
Article Submitted By Community Writer