If the winter blues got you down, make plans to escape to the sparkling coast of the sunshine state of Florida. From the Emerald Coast down to the Florida Keys, the warm sunny weather will bring a smile to your face as soon as you see the big, blue ocean and sandy beaches.
Let's explore the coast by identifying some great winter vacation spots for you and your family – and this one is the lesser known but rapidly booming stretch of coast called "Emerald", from the teal green waters that look so perfect against its sugar-white sand.
The Emerald Coast is geographically the Florida Panhandle, the northwestern part of Florida that curves along the northern shore of the Gulf of Mexico. This 100-mile stretch of land includes places like Destin, Fort Walton, and Pensacola, and runs through four counties: Santa Rosa, Okaloosa, Walton, and Bay. The weather in the winter for any Emerald Coast location will be balmy and comfortable, so you can be assured that there will still be plenty of opportunities for beach fun on your vacation.
While the bigger cities such as Destin and Panama City will give you plenty of places to shop and party, there are some smaller beach towns that are better suited if you are looking for a calmer, more family-oriented vacation. Here are a few places to consider.
1. Henderson Beach State Park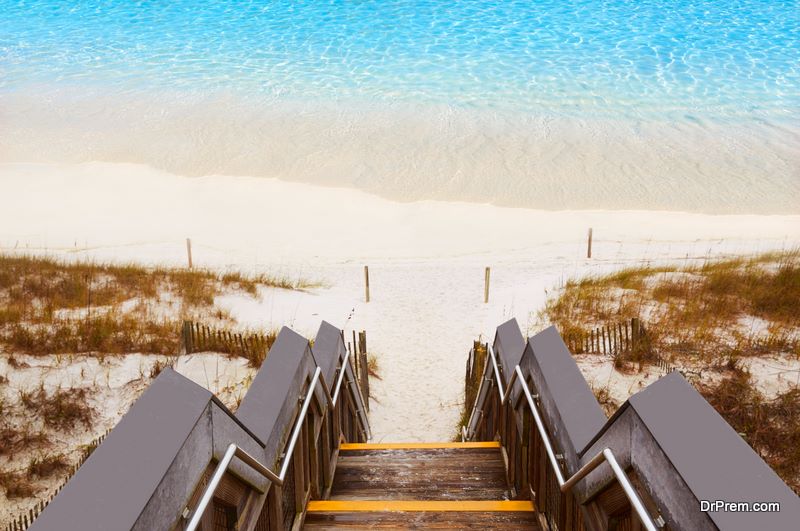 While in Destin you should check out Henderson Beach State Park. This state park is one of the largest public beaches along the coast, and has all the fun and amenities you would need for a family vacation or a quick getaway. This beautiful place will give you plenty of beach time, exploring the flora and fauna of the Emerald Coast while soaking up the sun with temps ranging from the mid-50s to the 60s. The 30-foot sand dunes and warm Gulf waters make the Henderson Beach State Park a great winter vacation destination.
2. Crab Island
Also near Destin is the always fun and interesting Crab Island. This sandbar is most popular from April to November, but winter is when it is the least crowded. Crab Island is not an island as such; it's actually an underwater sandbar surrounded by deep channels so it's only accessible by boat, kayak, or paddleboard. During peak season there may be from 10 to 200 boats anchored in the bay to enjoy swimming, snorkeling, and other water activities. The water is only 2 to 3 feet deep in most areas, so it's great for the young and old to have fun splashing around – a great place to help your very young children practice their swimming lessons in the real water. The best time to visit Crab Island is during high tide, when the sparking turquoise water will take your breath away.
3. Seaside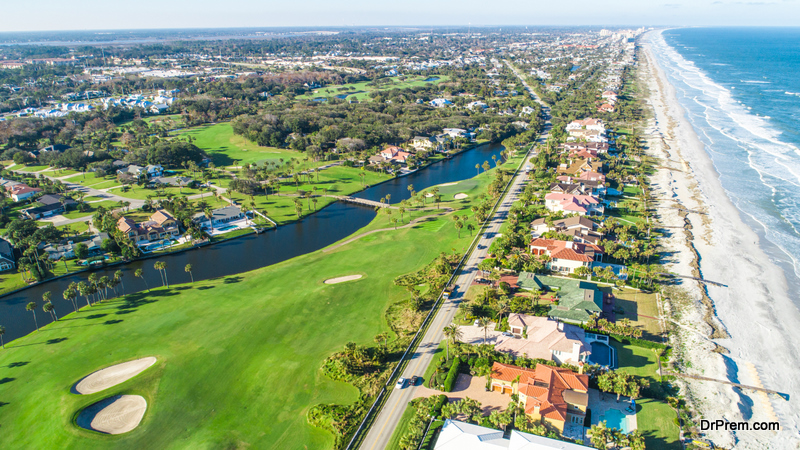 Further down the coast, be sure to check out Seaside and its quaint, relaxing charm. Seaside is the unique,pastel-tinted community that was designed using the New Urbanist architecture and was prominently displayed in the movie "The Truman Show." In addition to the beautiful and peaceful cottages (the famous Seaside vacation rentals), set into their beautiful surroundings, Seaside also boasts some of the most exquisite white sandy beaches and the bluest ocean waves around. The Seaside beach is relaxing for both vacationers and families, with much to do for both.
4. Grayton Beach State Park
Just west of Seaside you will find another great beach to visit, Grayton Beach State Park. This state park not only has a 1-mile beach and 2,000 acres, it also has trails and 15 of the world's very rare coastal dune lakes for you and your family to explore. The shorelines along Grayton Beach are teeming with oceanwater and aquatic fun, includingboating, swimming, and paddle boarding. You can also go hiking, biking, camping, or birding among the many acres of natural plant and animal life. The Florida black bear, grey foxes, white tail deer, and many other animals and birds live in Grayton Beach State Park, so it's a great winter destination for nature lovers. 
INSIDER TIP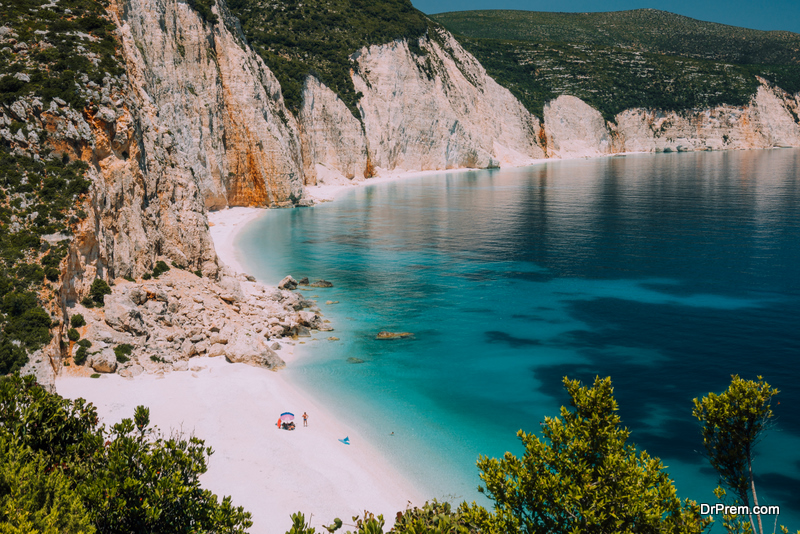 Just beyond the eastern edge of the Emerald Coast, there is a little-known goldmine of vacation spots! St. George Island is a barrier island that has one of the best Florida beaches year-round. It is not as crowded as other Florida beaches may be, especially in the winter, so the beaches are open and give you plenty of room to enjoy the balmy weather. It also offers the St. George Island Lighthouse to climb and explore, which is a wonder to see from all angles. It offers some of the most breathtaking views of the island after climbing its 92 steps to the top (it's a total of 77 feet high). And because the weather is so great any time of year, you can enjoy many outdoor activities – fishing, hiking, biking, birdwatching, kayaking, or paddle boating. As a bonus, St. George Island has an observation platform if you want to stargaze. Because the Gulf of Mexico provides 180 degrees of zero light pollution, stargazers can see Jupiter, Saturn, the Milky Way, and other stars and constellations because of the clear skies.
So there are five great locations for your winter vacation along the Emerald Coast of Florida. Wherever you decide to go, be sure and pack your camera and make lots of memories!
Article Submitted By Community Writer