The Amalfi coast, Sorrento and Capri are some of the most beautiful places in Italy. Idyllic, charming towns on the cliff tops as well as panoramic views of the ocean adds to the beauty. This is a region in Italy which offers breathtaking views of the coastline, as well as wildflower meadows, orchards and vineyards. Kids would love the thrill of whizzing on hydrofoil, even as adults revel in the atmosphere of the local markets. Read on to find out how to get there, places to visit and more.
Travel guide to Sorrento, Amalfi Coast and Capri 
1. Getting there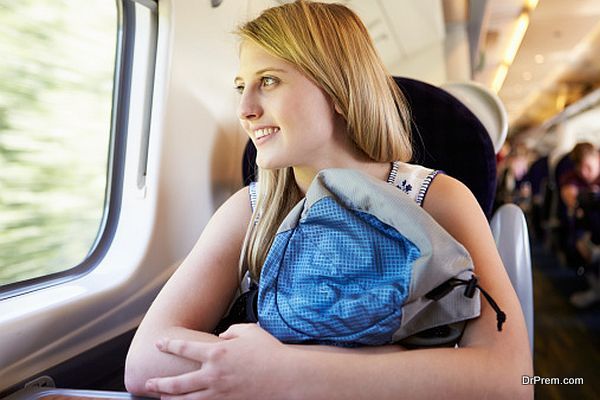 As the region is south of Naples, the best way to reach there is via plane, if you want a shorter journey. Journeying on an overnight train is great too, if you don't mind the hours. From Naples, you can travel to your destination on buses, ferries, trains and cars. The local driving is a bit too hectic for tourists, so hiring a car and driver is recommended. Or if you want a relaxed cruise, you can call a yacht your home for a few days, which would take on a tour of the Sorrento, Amalfi Coast, Capri and so on. 
2. Where to stay?
There are plenty of small and big hotels, with all the big international luxury hotels having a presence there. Consider a trip for five days at least, so that you can take in all the sights at leisure. It is better to book in advance, if you plan to visit in the summer. 
3. When should you visit?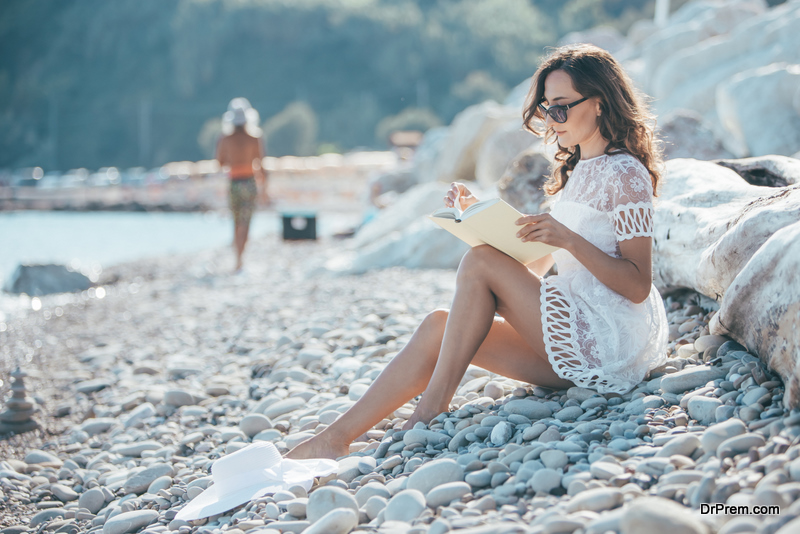 The time to visit is spring and autumn when the weather is fine. You would see bright wildflowers throughout the countryside. The fresh produce makes meals delicious and tastier. High summer is not a good time, as the roads may be clogged, and soaring temperatures may lead to frayed tempers.
From November to Easter, all the attractions and restaurants close down. Late April to October is therefore the best time to visit, and if you want a little solitude, then late summer is your best bet. 
4. What you need to know?
The currency is Euro and the language is Italian, though the people in the hospitality business speak English with good fluency. Hiring a guide is a good idea, as there are too many attractions and you may find it hard to visit all the famous ones. Always carry your passport and some ID with you.
In Italy, restaurants tend to close down by 3 pm after lunch and dinner starts around 7-8 pm. Learning the common Italian phrases will win you much appreciation. 
5. What to see? 
Sorrento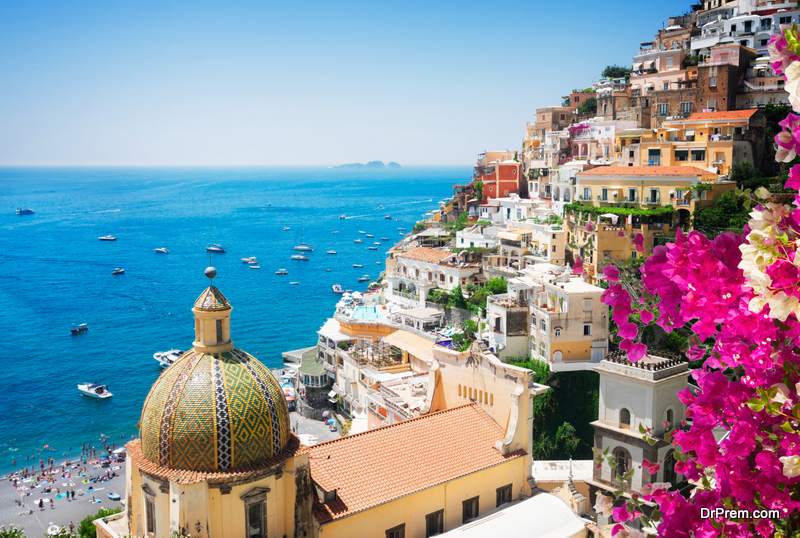 Sorento is a pretty tourist town on the mountainside, facing the mighty Vesuvius. A charming fishing village is situated at the bottom of the mountains. Wander about the narrow alleyways, and admire the sweeping views of the water. 
Capri
Capri, located on the island of Capri has been immortalized on the silver screen. The whitewashed houses stand out amidst the greenery. The main attractions are the Blue Grotto, Marina Piccola and Marina Grande.
The Amalfi coast is dotted with picturesque towns and villages. The unique rugged beauty of the coastline with its sheer cliffs, bright villages and magnificent water views remains long in your memory. It must be on your bucket list if you are visiting Italy.
Final Words
If you have decided to plan a holiday in this region, you should check out https://sorrentoholidaycharter.com. Sorrento Holiday Charter is one of the best in town when it comes to luxury yacht services there. They are very popular for having professional skippers, captains and staff with many years of experience. Booking them would surely make your already special trip extra special.
Article Submitted By Community Writer