Underwater weddings are super cool and adventurous. Many people want to make their wedding day unique and special one and for this they choose unique venues. Underwater weddings are quite enough to make your wedding unique, amazing, and memorable.
This type of wedding is not for everyone, but it is perfect for people who want to do things differently and want to make it little adventurous.
Destinations for underwater wedding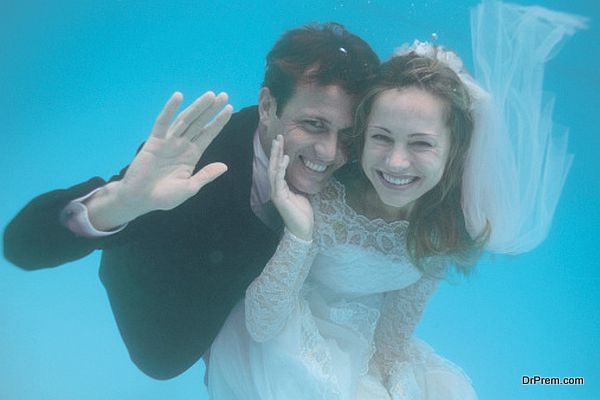 Many hotels, resorts, and lodges offer different underwater locations for wedding ceremonies. Here, we have a list of destinations ideal for underwater weddings.
Cozumel, Mexico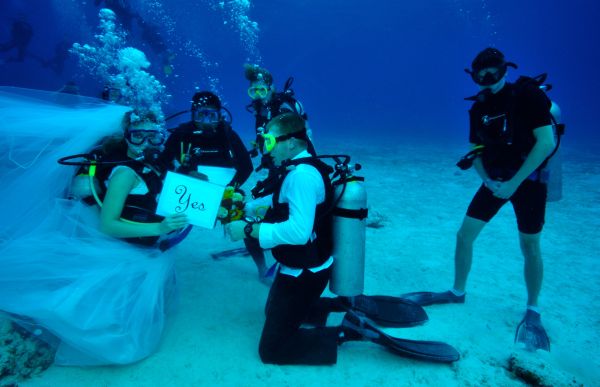 The beautiful island and resorts of Cozumel offer unique wedding venue for couple. It is the largest inhabited island in Mexico and a paradise for divers from all over the world. They also offer underwater wedding for couples. Visitors can tie the knot underwater and can celebrate the biggest day of their life in a unique way.
Jules' Undersea Hotel, USA
Jules' Undersea Hotel is a perfect place for couples looking for a truly different way to start their married life. The hotel offers all of the romance and adventure of an amazing underwater wedding. Jules' Undersea Hotel offers wedding in both dry and wet locations. Couples can give reception in big and well-decorated underwater halls. The hotel offer beautiful honeymoon package to couple. This provides an opportunity to people to make their wedding day and wedding an amazing and memorable one.
Trang Underwater Wedding, Thailand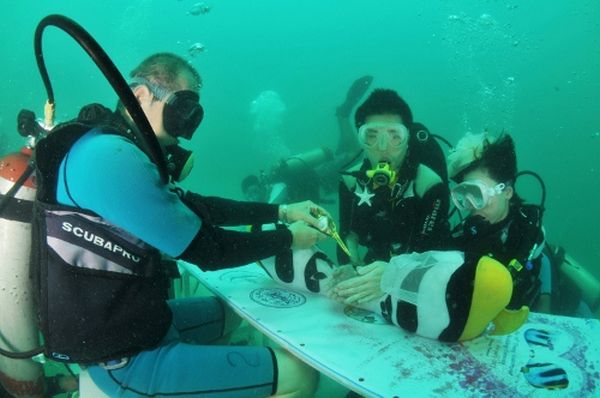 Trang is located on Andaman Coast in Thailand. This is a perfect place to enjoy Thai wedding with a twist. Tourists can visit the destination to make their wedding a unique and memorable one. Valentine's Day is a best time to visit the destination as a special wedding festival takes place every year from February 13th to 15th. The actual wedding ceremony being performed on February 14th on Valentine's Day.
The love Aquarium, Turkey
The Love Aquarium is located in Turkey, a beautiful destination for wedding and honeymoon. The hotel offer combined wedding and honeymoon packages to their guests. It includes everything from flowers to wedding cake (not real ones). You can book your honeymoon and can spend quality time together. It is a perfect location to enjoy a Turkish aquatic experience on your big day.
Summary
Underwater wedding is a great idea for diving fans. Couples can enjoy their wedding in a unique way. Turkey, Mexico, Thailand, and USA are top destinations that offer underwater wedding and honeymoon packages to people.