Skies streaked by flashes of lightning, accompanied by the distant rumble of thunder, could well be a tourist attraction. This comes to travel limelight – none other than a place in Venezuela in South America called Catatumbo.
This strange natural phenomenon occurs in the skies over the Lake Maracaibo and in the Basin of Catatumbo River that empties into this largest lake in South America.  The right amount of moisture content in the air, triggered by high velocity wind, does the magic.
The locals of Catatumbo are familiar with the year round show of brilliant lightning and thunders, while tourists from outside find it rather bizarre. In addition to this atmospheric marvel, local fauna and flora, coupled with landscape beauty add further attractions in Catatumbo lightning tours.
Origin of the Catatumbo lightning: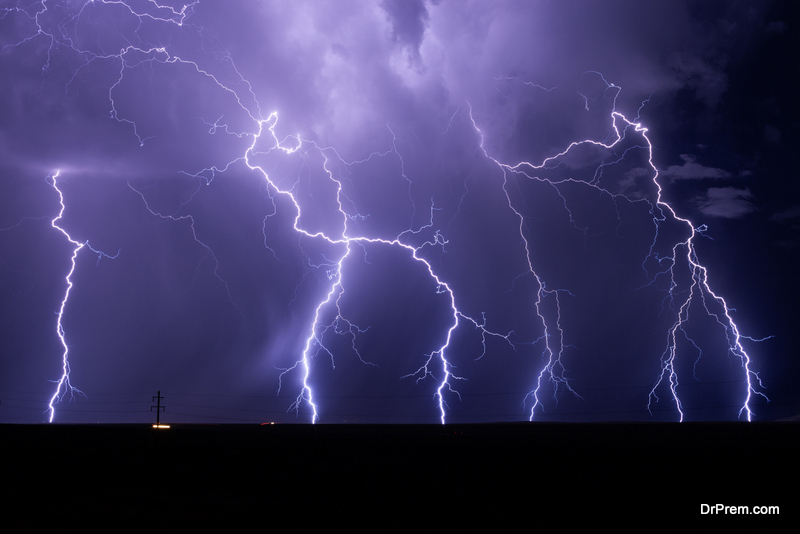 It had been a regular feature since a long time in history. The sky begins its dramatic display of earsplitting thunder and lightning after the sun sets over the Lake Maracaibo. Venezuela, the north easternmost country in South America, is noted for high altitude waterfalls, longest coastline and frequent thunderstorms.
Thunder strikes are intense. Plus, they are unmatched by similar meteorological prodigy anywhere in the world!  Clouds gather over the lake without fail and storms start raging. The radiance of lightning is so bright that it is visible from 400 kilometers away.  Spanish sailors have used this beacon for accurate navigation.  This region has rightly been called the Beacon of Maracaibo in geological and navigators circle since long.
The science behind the natural phenomenon:
Catatumbo Lightning tours have come into existence as they deliver a powerful appeal to the buffs turned on by unusual natural phenomena. Here thunder strikes and lightning are predictable and go with an unbroken consistency.  On average, 250 strikes of lightning bolts from the sky make this place a region of high-frequency aggregation of electric discharges from the clouds.
The region is closed by the chain of Andes Mountains on the north and the lake, positioned in the opposite direction in a way that helps generate atmospheric electricity. A closed cycle of winds trapped between the mountain and the lake circle this region in eddies of roaring velocity.
Lake water evaporates during the day, forming moist droplets which collide with icy cold mist settling down from the mountainside. Swift flow of wind triggers the collision, producing static electricity culminating in lightening and claps of thunder.  Nature's whim or wrath – by whatever name you call it turns into a primary source for Catatumbo Lightning tours!
Major attractions besides lightning: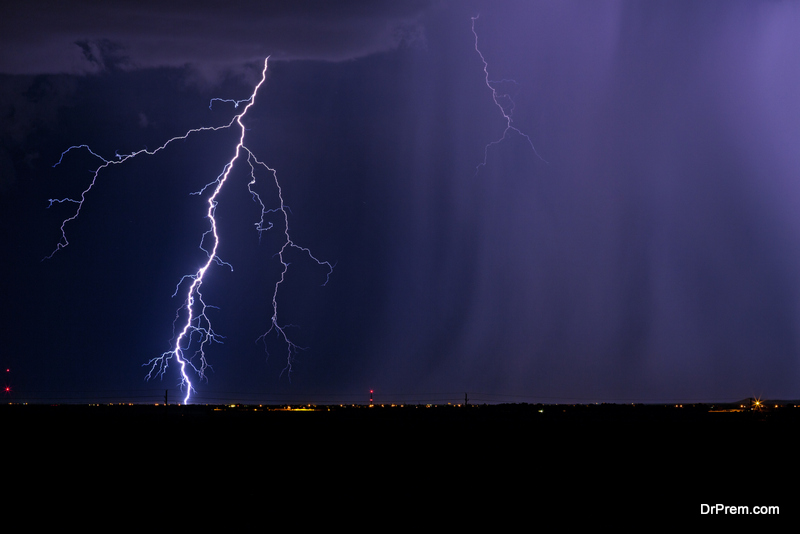 Catatumbo Lightning tours have much more to offer. Local fishing villages built on stilts on lake water will fascinate you. Ample scope for cultural exchange exists. During the day the lake is a busy hunting ground for the fishing community.  You can watch them in action from close quarters.
Afternoon wildlife tours are meticulously planned and organized by the tour agents. You get the closest interaction with wildlife, keeping safety norms in view.  River dolphins, howler monkeys (whose shrieks are the loudest in the animal kingdom), constrictor snakes and Jaguars are possible visitors to your motor launch cruise along the waterway labyrinths.
Mangroves would enchant you and so would the dense rainforests of the Western Andes.  Great photo opportunities and scope for jungle trek make Catatumbo Lightning tours even more interesting.
After a hectic day exploring nature and relishing its verdant beauty, you may relax in a hammock and get ready for the mystical and magical night show over the Lake Maracaibo. The impact of lightning on animals is interesting to watch.
Palm dwelling monkeys go silent; their chatters no longer could be heard as bolts of thunder shoot from the sky. The primates push into denser greenery in the quest for security, a terrific experience to share with your tour mates!
There is more excitement to add to your bucket list.  Get hold of an experienced and certified guide who will take you to an amazing butterfly photo safari. Colorful butterflies are in abundance and expert collectors trap them with nets lured with decomposed bananas.
This is for sure another riveting feature of Catatumbo Lightning tours. Jungle safari being done, you retreat back to Merida en route Andean villages of La Aguilita and Jaji nestled in the lofty Andes.  You get a splendid bird's eye view for several miles around.
Lake Maracaibo itself is a paradise sheltering a wide range of bird species.  Herons, ospreys, kingfishers and hawks are aplenty.  Their colonies and nesting beds are a paragon of incredible pleasure to your senses and so are their concerted cacophonies.
Ground realities of Catatumbo Lightning tours:
Since the entire adventure is centered on a remote habitat, you may find places not covered by Google maps.  You should be prepared for the rough and treacherous conditions.  Jungles are infested with mosquitoes and other insects, bites of which may not be pleasant.
Sun goes down faster near the equator.  You may have to bid goodbye to some of the comforts available in conventional tours. You need to make preparations and plan your trip well in advance to suit the practical conditions of Catatumbo Lightning tours.
Status of reverence: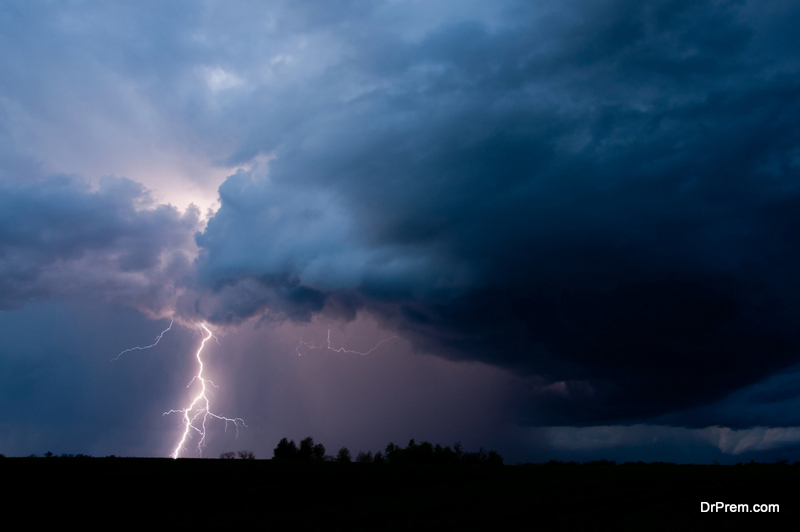 Lightning and thunderstorms over the lake have assumed cult status.  It has been illustrated in the Flag and Coat of Arms of the state of Zulia where this legendary lake is located. It finds a distinguished place in the state's Anthem too.
Travel tips:
You need to keep in mind few vital travel tips while traveling to a remote place like Catatumbo.
Insect repellents, sunscreen, packaged drinking water, torch lights, power bank, spare batteries, waterproof jackets and packaged food are a must.
Photography kits for night photography.
In remote areas, internet access is wishful thinking. Try to cope with it.
Venezuela had been through intense economic downturn. So you may have to face overcharging by locals for supplies and services delivered.
Prices offered before trip might be different from what you find after arrival.  People want to recover losses suffered due to inflation and economic downturn.
It is recommended you carry cash instead of plastic money. $20, $10 and plenty of $5 and $1 USD paper currencies would be of great support.
Best time to visit:
Wet seasons are the best when the moisture content in atmosphere is the maximum. The season runs from May to November, the month of October draws highest tourist volume. If luck stays on your side, you may witness 26 streaks of lightning per minute!
Best place for accommodation: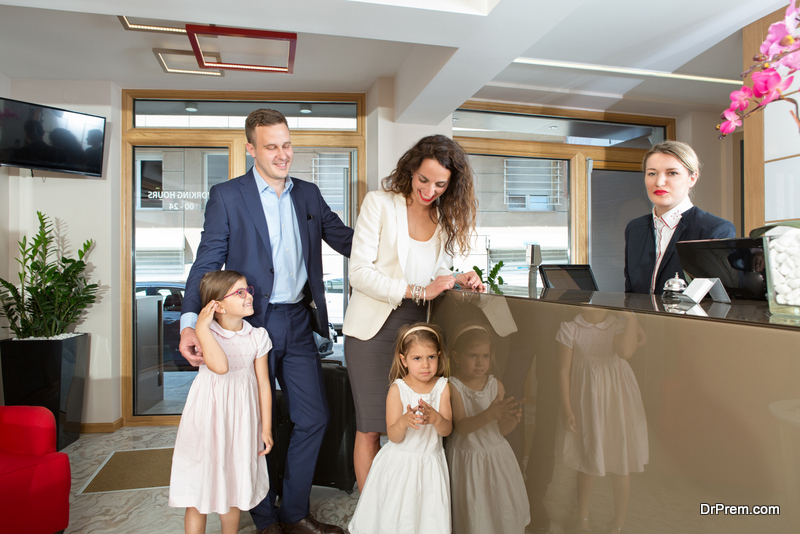 Calle 10 and Ventura Mall: Cucutus Calle 10 is known as the open-air shopping centre and it is located in the commercial hub.  Ventura Plaza is also a highly chic area with shopping, dining and entertainment opportunities.  Logically, these two places are the best.
Near Bus terminus: Advantage is here the hotels are inexpensive and you can travel to other cities easily.
Around airport: Camilo Daza airport in Cucuta is only 6 km from city centre.  Staying near the airport has its advantages if you have plans for flight to other destinations.
Close to Venezuelan borders:  If you plan to visit Cucuta and continue your trip through Venezuela, staying near the Columbian border is advised.
Ramada Cucuta and Holiday Inn Cucuta are exclusive hotel chains.  They offer luxury stays, great food, and free WIFI and fitness centers.
Affordable family hotels exist as well. Rates are reasonable and agencies would book your accommodations considering budget constraints. No booking cancellation fees are applied.
Some of the recommended hotels near Cucuta:
Hotel Luxor
Hotel Tonchala
Lord Hotel
Hotel Bolivar
Lidotel Hotel Boutique San Cristobal ( San Cristobal)
Available Car Rentals: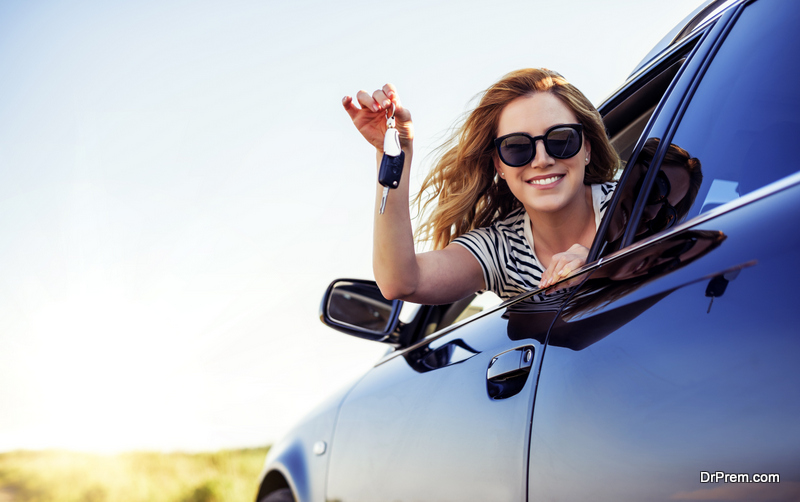 They offer competitive prices.  Some of the recommended ones are:
Medellin Jose Maia Cordova (airport)
Medellin Downtown
Bogota Downtown
Bogota El Nuevo Dorado ( airport)
Flights to Venezuela:
The number of carriers flying to Venezuela is small – among which Air Europa, Air France,  Avior, Copa, Iberia, TAP and Turkish are a few names. For a visit to Catatumbo, the airport is at El Vigia located in the state of Merida. If you opt for Maracaibo airport at Zulia state, you are heading for a long and tiring road trip.