Peru is more than about just ancient ruins at Machu Picchu. With a wealth of different cultures, cuisine, landscapes and history, there is plenty to do when you take a Peru holiday.  
Where is Iquitos?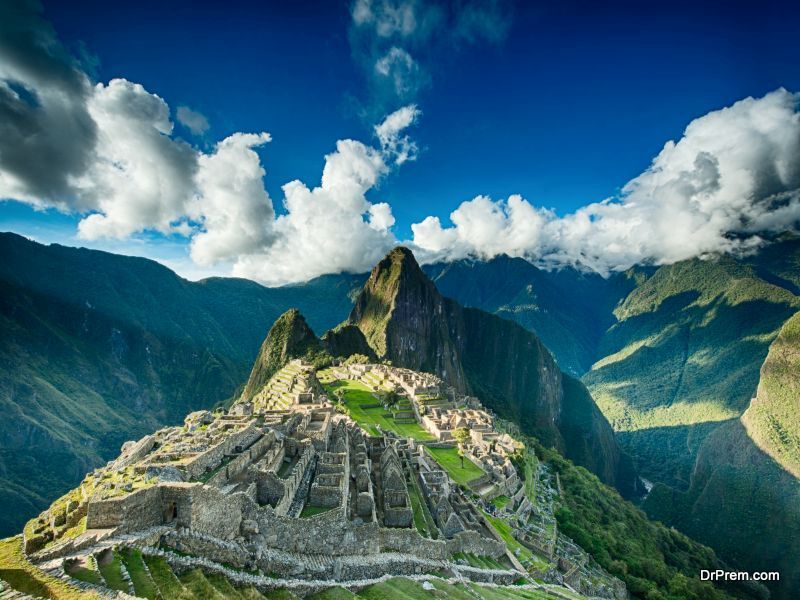 Iquitos is a port city in north Peru close to the jungle of the northern Amazon. It is often called the Capital of the Peruvian Amazon as it is the largest city in the area and the last city before you get to the tribal villages and towns of the jungle. It consists of four districts and is famous for its traditional stilted waterfront houses.
There are many restaurants in the area which serve an array of local and international food. However, Al Frio y Al Fuego restaurant is very well known due to its location in the middle of the lake. This restaurant is always hovering in the top spots for trip advisor reviews and is very popular with tourists in the area. When planning your Peru holidays, you should aim to come here and try this great place to eat.
About the restaurant
Found in the middle of the Río Itaya next to the Amazon river, the setting is simply superb. The restaurant provides a boat ride to its location from the port free of charge to customers who wish to drink or dine here.
Al Frio y el Fuego is the only floating restaurant in the Amazon. Opening in 2008, the cuisine is of a gourmet style based on the local regional dishes. Their take on providing a contemporary flavour to Peruvian food is a new wave of modernism in the area. The restaurant claims that each dish is freshly prepared for every diner and you can watch the chefs as they prepare and produce your plate. The open kitchen gives diners the chance to view their food being prepared and cooked in the centre of the room.
The architecture of the restaurant is typical of Amazonian houses which have been adapted to float on the river. It is an interesting place to eat your meal with the leaves forming the roof above and views of the river and wildlife beyond. There are two decks, one with a bar and a swimming pool, where you can take a dip or simply watch others as you sip a cocktail on the terrace. The second deck is where the central kitchen is located and diners can enjoy a wonderful experience.
Of course, it is a place that tourists love, but why wouldn't they, you should always try some great local food when you travel so why not try the most highly rated places?
What to eat here?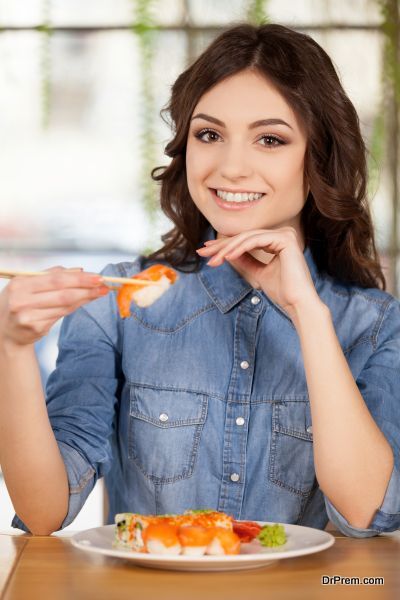 Ingredients from the local area include tropical fruits like carambola or starfruit, camu camu, and banana, fresh river fish like paiche and sabalo and meats, such as, cecina, lizard, and turtle.
The menu caters better for meat eaters as although the restaurant states they cater for vegetarians and vegans, there are few dishes to suit. But if you love sea food or want to try exotic meats then you are in luck.
The top dishes to try here are fried Sea Bass, Patarashca (a traditional fish dish) and some chonta salad with barbecued Cecina and Patties-patties with loin in seafood sauce.
Ask the waiter to recommend a dish according to your tastes and they will suggest a delicious meal that you will love.
Address and opening times
You can find the restaurant at Av. La Marina 138, Iquitos, where the boat will pick you up. If you need to contact in advance, call +51 65 607474. Opening times are Sun 12am – 6pm and Mon – Sat 12pm – 11pm
Peruvian traditional food
Certain dishes have now become popular traditional favourites; however, here are some examples of food you can try in Peru.
With the abundance of seafood from Pacific Ocean, this raw fish delicacy marinated in citrus juice is common on Peruvian menus. The acid in the juices essentially 'cooks' the fish and is usually spiced with red onion and aji pepper.
It might sound strange to Western tastes but Guinea pig is a staple in Peru. Often people raise their own meat at home which is easy especially in rural areas. The cuy is usually baked or barbecued on a spit and served whole most of the time with the head still on.
Peru has a lot of potatoes and avocados so this dish combining the two is not surprising. These two ingredients plus perhaps tuna, meat, or hard-boiled egg, are layered into a casserole, sliced and served cold.
Rather like a kebab, these popular skewers are made from marinated meat and often served with a garlic sauce. Any meat can be used but beef and in particular beef heart is commonly found both in restaurants and at street carts too.
What else can you do in this area?
Whilst you are visiting Iquitos, here are a few of the top-rated things to do here.
Pilpintuwasi Butterfly Farm
A wildlife rescue centre located in the village of Padre Cocha, about 20 minutes outside of Iquitos, Pilpintuwasi Butterfly Farm is a non-profit organisation that protects animals affected by the poaching and trafficking which happens frequently in the area. So, aside from the amazing butterfly house, you will see several rescued and rehabilitating animals at the centre.
This rescue centre is dedicated to the protection and conservation of abandoned and orphaned monkeys and prides itself on being cage free. The project aims to help the creatures and release them back to their original habitat once rehabilitated. Meet monkeys on this island and learn how they are being cared for before returning to the wild.
Plaza de Armas de Iquitos
You would find lots of street vendors, a beautiful fountain which is lit up at night and the main church here. This is the place where many shows, parades and festivals happen throughout the year.
Museum of Indigenous Amazonian Cultures
This interesting museum has artefacts from 30 different Amazon Indian cultures. It also showcases how Amazon Indians live with nature and help conserve the rainforests today. Explore exhibits set over two floors on the riverfront in the historic district of Iquitos.
What do you think?
Will you be adding the city of Iquitos and the Al Frio y el Fuego floating restaurant to your itinerary during your Peru trip? There are lots of fun and interesting things to do in Peru. It may be difficult to choose your itinerary; however, if you are planning a holiday in Peru, this city should be on your list. So, why not check out the local cuisine here too and have dinner and drinks floating on the Amazon?
Article Submitted By Community Writer