Ducassi Suites Beach Club Spa Resort had many surprises in store as I checked into it just within a 20-minute drive or so from the international airport Punta Cana of Dominican Republic. It feels great to pen a few words about it to linger the experience even after the trip is made. This 4-starred property located at the heart of the city sees appreciable tourist footfalls round the year.
45 luxurious rooms of Ducassi suites are comfortable enough for the tourists. The amenities are complete featuring individual climate control system, a living area, a dressing room fitted with a wardrobe, a refrigerator, an electric kettle and the necessary kitchenette offering self-catering facilities for guests.
Luxury costs high. This does not hold for Ducassi Suites as you can enjoy a luxurious stay within a reasonable cost, which is quite surprising considering its prime location. My apartment was designed on a simple tone, clean and I was highly satisfied with the amenities offered by the Club Resort. The resort is not that expanded where one feels getting lost. All vital facilities within the reach add to the convenience of the tourist.
The Rooftop that was mind-blowing: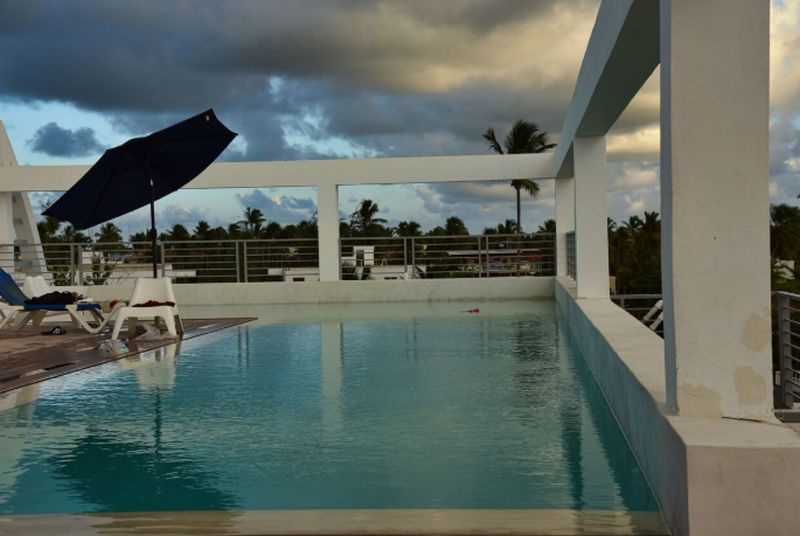 It is no doubt a high-end luxury accommodation but the most striking feature is the rooftop with a grand swimming pool built in the most advanced architectural style and the amazing 360° view of the Punta Cana city that you can get from here. Which one is more attractive? The pool or the city view is tough to decide.
You are totally cut off from the noisy world; a perfect place to rewind savoring the unrestricted view of the beautiful surroundings. On a bright sunny day, you can easily relax for hours on the poolside reclined chairs sipping your favorite beverage and take a splash in the pool whenever you like.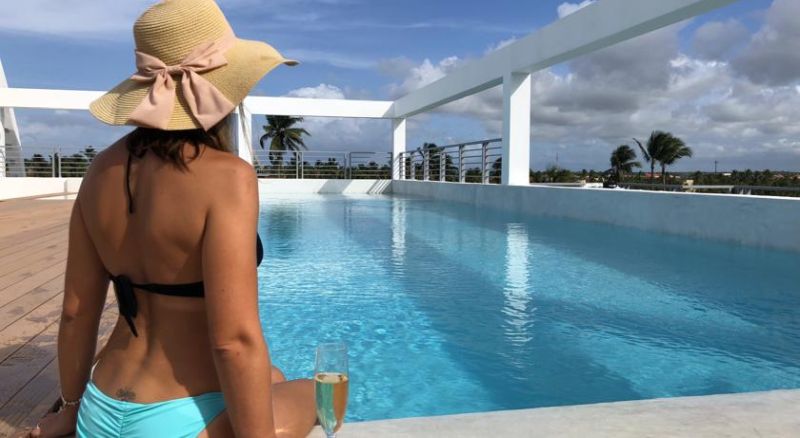 Image Source : bstatic.com
It is not that there aren't other outdoor swimming pools but the rooftop one outmatches them. Here you get a great opportunity to enjoy a different aspect of nature in spite of being in the heart of a city. Just let your mind free to wander with the clouds amidst the overhead blue sheet.
I was yet to experience another splendid natural beauty when the sun was going down. That left me spellbound. Did I ever view the sun from this angle? The setting sun and the fragmented gray clouds created a lovely vista. It seemed nature opened my inner eye unraveling a unique feature of life.
The lovely view of the sunset with incredible time-lapse of clouds gradually formed a straight line across the horizon arousing the shutterbug inside me. To me, it was the best sunset point of the place where you need not travel a few kilometers.
I could nicely capture the reddish golden flames of the setting sun and the piling grey clouds.  I do find a striking similarity of this time lapse of clouds and our life. Isn't it true that our daily activities however small it seems to be, help in our character building?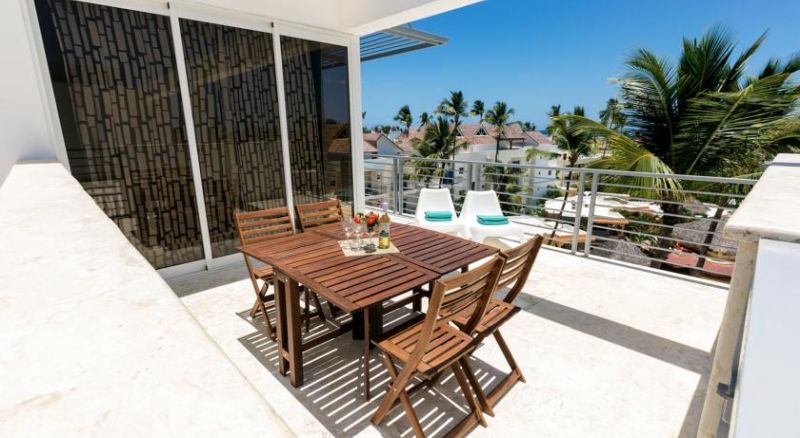 Image Source : bstatic.com
Putting up in a starred luxury accommodation is not new to me but I just can't recall any such great scenic moments I have come across in my wanderlust life. Well, the credit undoubtedly goes to Mr. Stanko of Otter Travel who helped me reach this place and click this mesmerizing time lapse.
I take this opportunity to thank Mr. Stanko whose valuable tips and guidance made my trip to the Dominican Republic so meaningful. I can't help appreciating his knowledge and sense of finer details that are so valuable for a tourist. His friendliness attracted me greatly. I could easily make out the reason for his impressive network of connections that can come handy any moment.
Gourmet venture: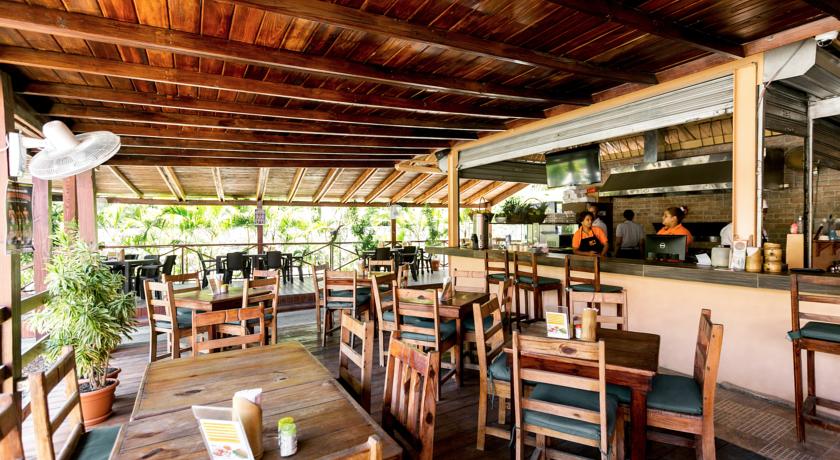 Image Source : bstatic.com
While there is enough to feed your mind, you need to come down to the restaurants below to satisfy your hunger craves. They take good care of the myriad tastes of the guests and smilingly dish out whatever you ask for.
I enjoyed a delicious gastronomic journey in the 'Living Room' restaurant. To my delight, they offered Hookah too! There are about 6-7 restaurants in the vicinity allowing guests to embark on different gastronomic ventures of their likes. But Living Room offerings kept me satiated.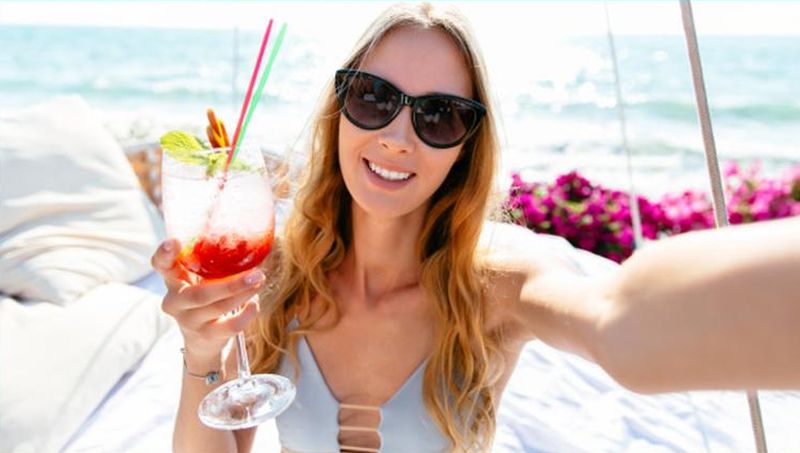 Image Source : bstatic.com
Ducassi Suites Beach Club Spa Resort enjoys a special privilege for its location. A 2-minute walk will take you to the nearest public beach. It is a bit crowded place. A 4-minute walk can take you to the city center. If you desire to go for a trip or excursions to nearby places, the Otter Travel Agency of this resort will provide you excellent guidance offering timely pickup and drop services.
Since this is an apartment hotel, you do not get the 24X7 room service but the excellent customer support will leave no room for complaints. My special words of gratitude go to Tattyana, the lady who never rested taking care of my needs. Such a warm and lovely support from her and other team members that made me feel at home. Looking for a revisit!