If you're looking for something fun and exciting to add to your bucket list that's going to give you a great opportunity to travel, then why not consider climbing a mountain? It's no easy task, but it's certainly worth doing when it comes to enjoying the views once you reach the top – there's nothing quite like it. You can enjoy several great benefits simply by climbing a mountain. Here are some of the main ones:
#1. Health Benefits: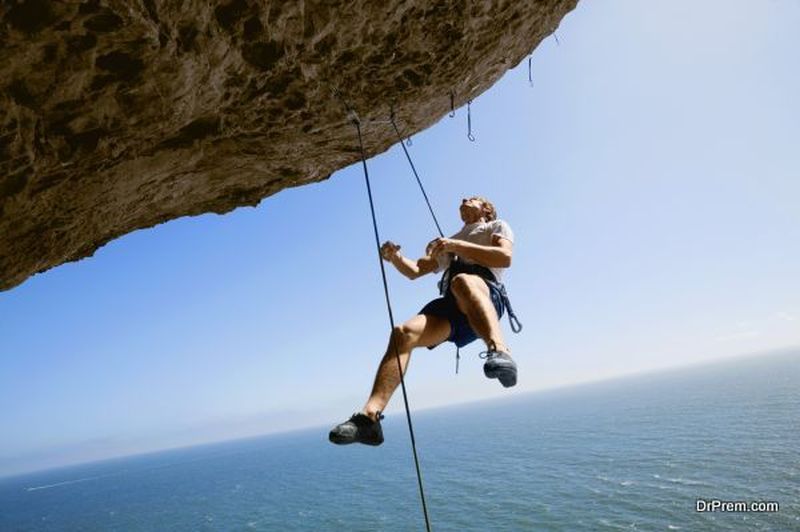 If you're hoping to take part in an activity to improve your health this year, then climbing a mountain could be the perfect choice for you. Climbing a mountain takes up a lot of energy and stamina, so you can expect to burn many calories and tone your muscles considerably during your hike to the top. But, it doesn't just start there – if you're planning to climb a mountain, then you should be doing plenty of intense cardio training in the weeks and months leading up to the big day to make sure that you're physically prepared for this feat. As a result, your physical health will be much improved and you'll probably shed any extra pounds that you were trying to lose.
#2. Improved Mood:
Have you been feeling a little down in the dumps lately? Maybe your job is getting to you, or family life isn't always as great as it used to be. Life can always get in the way and stress us out, but thankfully, taking part in outdoor physical activity can be one of the best mood elevators. When you climb a mountain, you can be sure that all the exercise you will get in the process will trigger a release of serotonin in your brain – the neurotransmitters that are responsible for happiness. That, coupled with the amazing views and simply being around nature rather than in a busy city, can help encourage you to regain your calm and rediscover your joy.
#3. Learn to Push Yourself:
While climbing a mountain can be an exhilarating experience, many people find it to be a difficult one. During your hike up the mountain, there's likely going to be some times where you feel like giving in and heading back down again. But, if you're like most people, then you probably won't do that because you'll be determined to get to the top and see the amazing views of the surrounding landscape. When you climb a mountain, you can really surprise yourself when it comes to proving exactly how much determination you have to complete what you've started. Learn more about the best time to climb Kilimanjaro if you're hoping to push yourself to take on this challenge.
#4. Conquer Your Fears: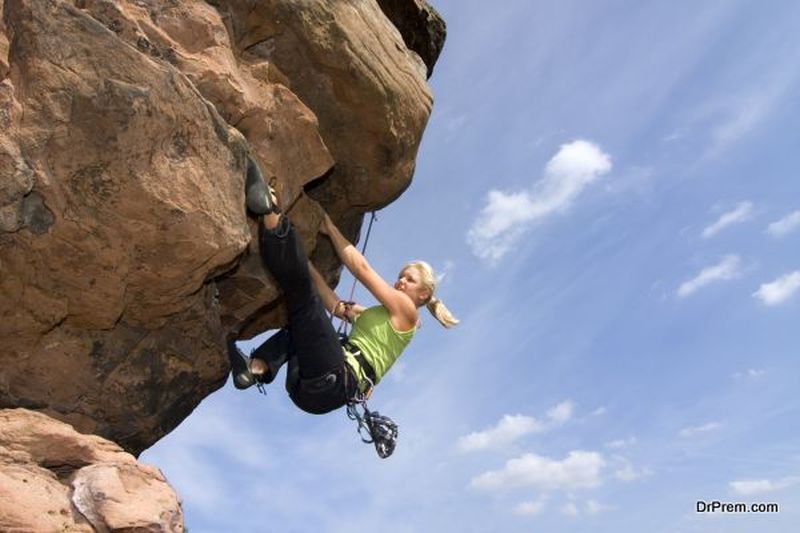 Are you afraid of heights? If so, then hiking up a mountain can help you to overcome this fear. Since you won't realize exactly how far up you are until you've gotten to the top, climbing a mountain can be one of the best ways to get over a fear of heights and improve your confidence in yourself. If you are worried about hiking, then it's a good idea to take along an experienced friend or family member to do the hike with you – you can talk to them, which will distract you from the height of the mountain and before you know it, you'll be at the top!
#5. Learn to Pack Light:
Do you always find yourself taking along far too many unnecessary things every time you go on a journey? If that sounds like you, then climbing a mountain could be just what you need. During the hike to the peak, the last thing that you will want is to be carrying a huge load filled with things that you may or may not use – the heavier the load on your back, the harder of a time you will have getting to the top. Because of this, your adventure will be one of the best ways to teach yourself how to pack light and that, in fact, there are several things that you don't actually need as much as you thought that you might. You'll be better able to determine what's necessary for survival, and what's a luxury.
#6. Achieve a Different Goal:
Today, we all like to have goals, whether they be career-focused, academic, or even family related. Perhaps your goals include purchasing your own home, or maybe you're heading for a promotion at work. However, climbing a mountain is a different type of goal that can be very exciting to achieve. Climbing a mountain is something personal that you have done for yourself, to push yourself to your limit, increase your physical fitness and endurance, and of course see the amazing views through your own eyes, rather than looking at a photograph.
#7. Get Away from Technology:
If your life has been rather hectic and stressed out recently, then you might be considering unplugging for a while and getting away from technology. Today, we're constantly connected via our smartphones or tablets, meaning that we are getting email notifications, social media updates, texts and more almost twenty-four hours a day. All of this can, understandably, add to stress levels and leave us feeling like there's no such thing as peace and quiet. Most mountains are often in wild places that have very little cell phone signal, especially as you begin to climb higher! So, if you're looking for an excuse to get away from your cell phone and enjoy some quiet time without notifications, this is a great one.
#8. Get a New Point of View:
After climbing a mountain, you really will be able to see things from a different point of view. If you are traveling to another country to take your climb, then you'll also be able to learn more about the culture there, which can be one of the best ways to get a different perspective on your life.
Of course, there is no view that's quite like a summit view, whichever mountaintop you are looking from. It can really help you to appreciate life more.
Article Submitted By Community Writer