Switzerland is a dream vacation for millions of people out there. From exploring snowy hills to enjoying some hours ice-fishing – this snow paradise has something for everyone in store. You can dance away with all your love with your loved and shop to your heart's delight. Or you can explore the magnificence of nature in a highly man-made world. Better yet, go the famous Swiss restaurants and Cafes  and taste the Swiss Food,exquisite chocolate delights – something that the Swiss swear by. But most importantly, visit Zurich in Switzerland. This city has something in store for people from all walks of life. For those seeking luxury or adventure, Zurich caters to the needs. Read below to discover some of the best things to do in Zurich for an unforgettable holiday experience with your loved ones.
About Zurich 
Zurich, situated at the northern end of Lake Zurich and encompassing the river Limmat, has remained a small town by international standards. Yet this lively city in Switzerland offers all the advantages of a pulsating international metropolis and skillfully combines a cultural environment, an historic city, the shopping mile and economic banking centre for urban diversity. There are numerous ski resorts within about one hour's journey from the city which makes it possible to enjoy a day of skiing or hiking high in the Alps with memorable vistas followed by a night on the town filled with great dining and partying.
From 2001 to 2008, Zürich was accorded top ranking as the city with the highest standard of living for seven years in succession. In 2009 and 2010 Zürich was rated 2nd, right after Vienna. The renowned human resources consultants, William M. Mercer, analyzed 320 cities based on 39 different criteria, including leisure and relaxation, safety, cleanliness, political and economical stability, and medical care.
Visitors particularly appreciate the astounding cultural and gastronomical diversity, as well as countless possibilities for enjoyment, relaxation and recuperation for all the senses. As one of the world's leading art centers, Zürich is home to over 50 museums and more than 100 art galleries. The city offers a wealth of artistic highlights, from the birthplace of the Dada art movement to the largest collection of Swiss cultural history, right through to Le Corbusier's last work.
Explore the calming waters of Zurich Lake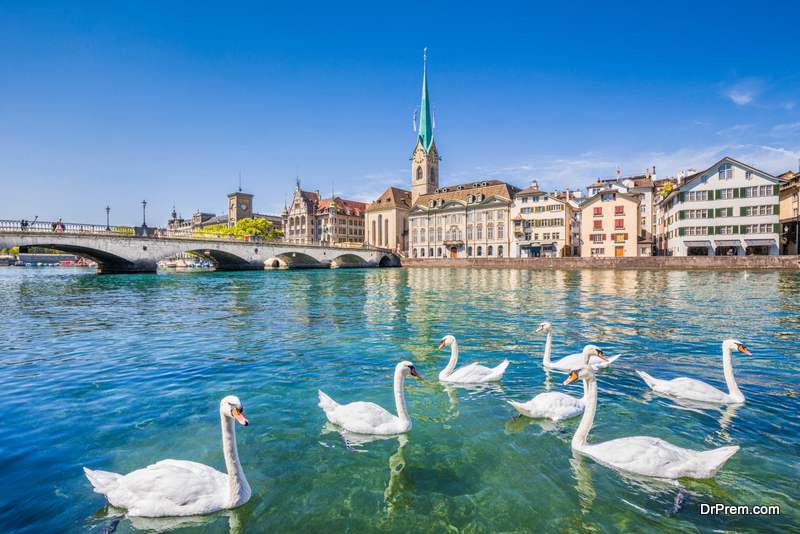 There can hardly be a person in this world who doesn't love the calming waters when he sees one. So, when you visit Zurich, head to the Lake Zurich for one of the best views on this planet. A beautiful tangle of garden and parks surround the lake, turning it into a promenade where people can just walk, sit, or relax.
And while you are at the lake, don't miss out on the boating experience. You can treat yourself to around 90 minutes of boating in the lake, and while you are it, you will not be able to ignore the visual treat that the Alps will offer. One of the best things to do in Zurich, visiting the Zurich Lake will refresh your senses like nothing else.
Feel on the top of the world at Uetliberg Mountain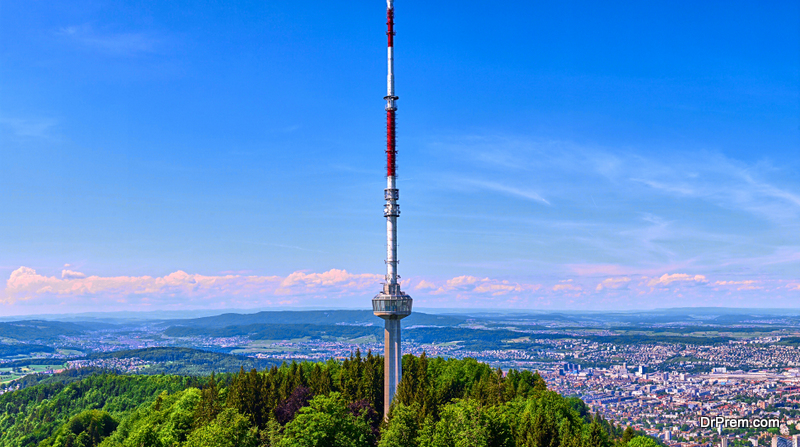 Hiking is one of the travel trends making rounds at the moment. No matter where you go, if you find a hiking spot, you will surely take up that opportunity in no time. Being in Zurich is no different. In fact, the Uetliberg Mountain is one of the best places in Zurich when it comes to hiking, trekking, sledging, and even paragliding.
Yes, you might lose an hour while traveling to and fro from this mountain, but the painstaking effort is well worth it. Especially when it comes to hiking, this mountain aces the game. You can opt to hike at this spot called 'The Path of the Planets' – where you will navigate around the model-sized planets of our solar system. Not only will you have a unique hiking experience during this two-hour trail, but also be able to educate yourself about the solar system in an entertaining way.
Travel back in time while exploring Altstadt (Old Town)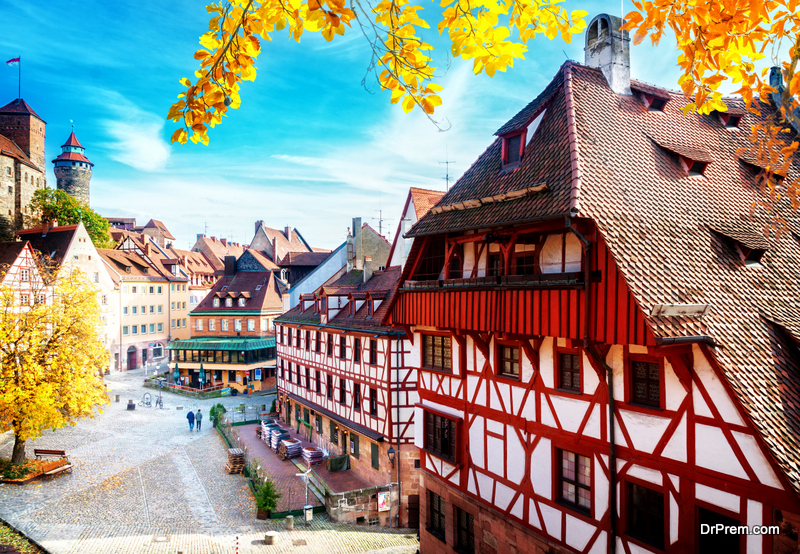 For all the history buffs out there, Zurich is the ideal destination for you. If you also love the fairytale stuff, you can visit the Old Town to experience your dream come true. With its cobblestoned paths and winding stairs, Old Town is ever standing in all its glory to charm you out of your wits.
And if you are a hopeless romantic at heart, don't forget to visit the Muhlesteg Footbridge, which is world-famous for its love locks. And if you are traveling to Zurich with your friends or backpacking through the city as a solo traveler, then hit this town after the sun has set. One of the best things to do in Zurich is to lose yourself in a streak of wild parties at numerous nightclubs await you.
Shop until you drop at Bahnhofstrasse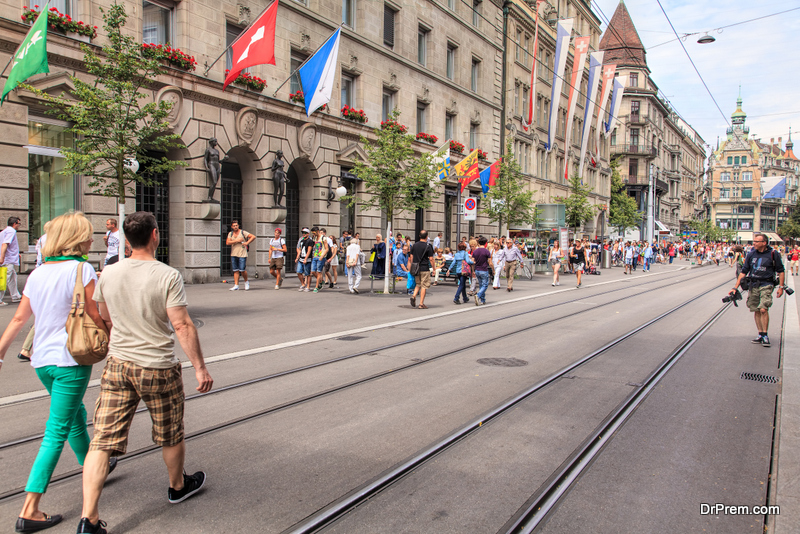 If you are a shopaholic, Zurich is going to be your dream destination. When you stop at Bahnhofstrasse, you will immediately know that this one  is a shopper's paradise. With exclusive high-end stores lining up to delight your fashion sense, the streets at Bahnhofstrasse are a beauty to marvel at.
Shop at some of the most popular brands in the world – including Louis Vuitton, Giorgio Armani, Chanel and Burberry. And if you shopping on a budget, then visit Niederdorf and Langstrasse instead. But if you want to indulge in window-shopping, then even the high-end shops will give you some serious fashion and culinary goals.
Get sporty in nature while exploring Lindenhof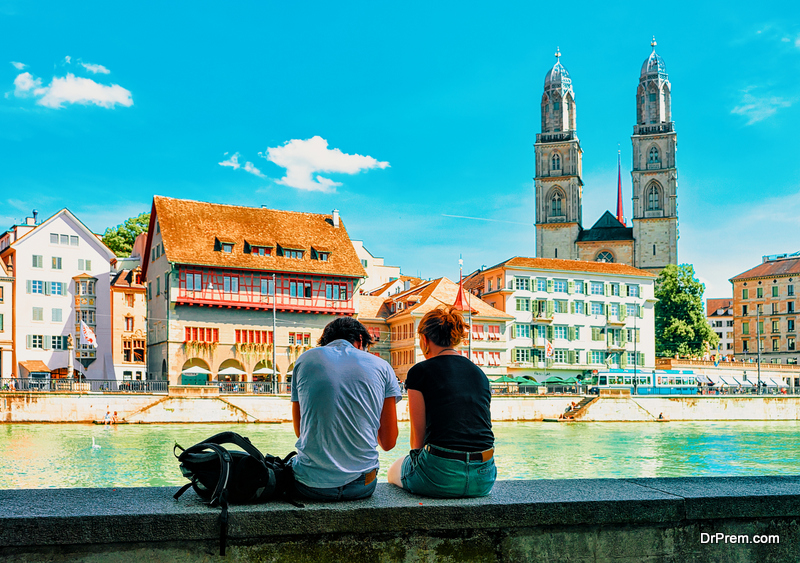 Play a game of chess, relax after an exhausting day of shopping at Bahnhofstrasse, or indulge in some of the most breathtaking views of the Old Town – all at Lindenhof. And if you are a nature lover, then the dense trees and greenery of Lindenhof will delight you like nothing else.
For those who seek to explore any destination the old-fashioned way, one of the best things to do in Zurich is to find a picnic spot under the Linden trees and enjoy a quiet lunch with their loved ones. And the picturesque views of the park and the accompanying water streams means that those who love to snap their destinations are in for a visual treat.
Experience what it feels like to be a Swiss at Landes museum Zurich (Swiss National Museum)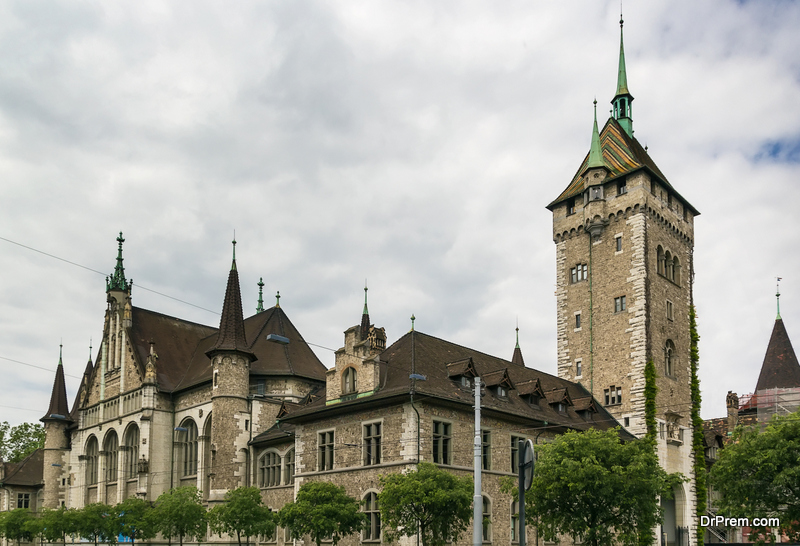 One of the best things to do in Zurich is to explore the culture, history, and lifestyle of the Swiss people. And there is no better destination to discover what makes Switzerland so unique other than visiting the Swiss National Museum. If you manage to get over the jaw-dropping exterior of the Museum, head inside to get a comprehensive glimpse of everything that created what Swiss history and culture is today.
Religious frescoes, artillery and weaponry, art, craft, and furniture – all of this constitutes the majority of the Museum. For the English speaking crowd of tourists, it is advised to download the English audio guide from the iPhone app store or the Google one, since most of the information about the artifacts is in German.
Treat your sweet tooth at MyKugelhopf Sweet Zurich Tour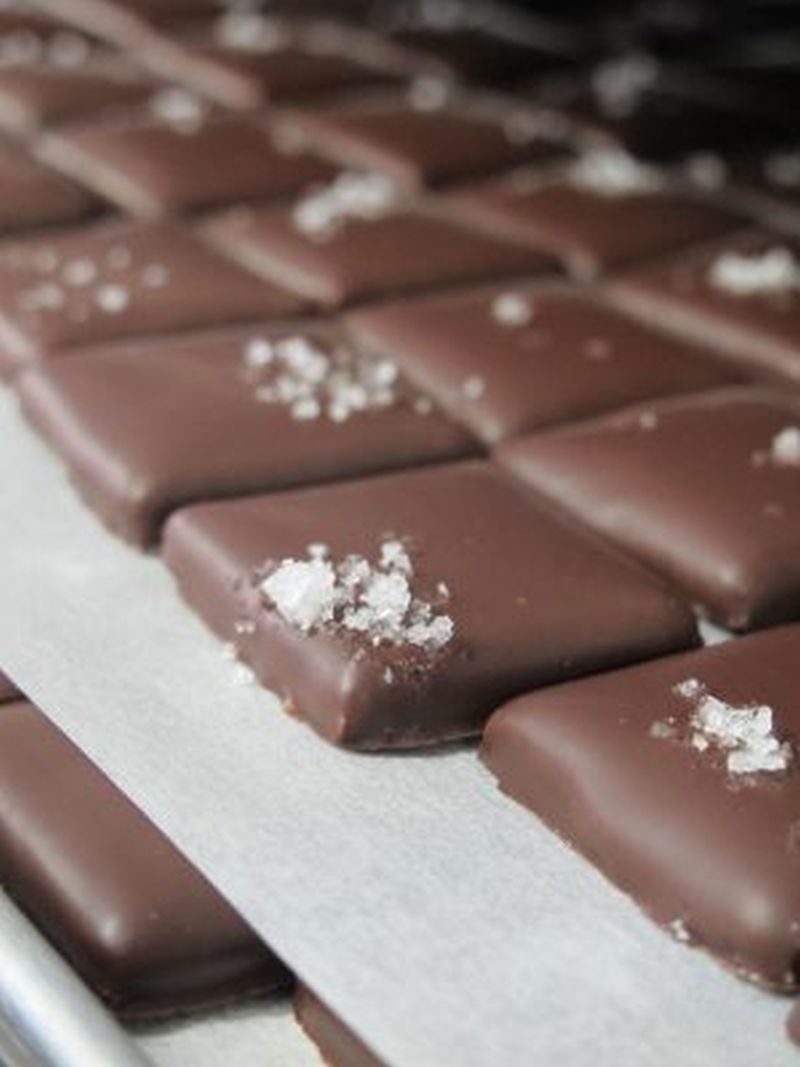 Image Source : mykugelhopf.ch
One of the best things to do in Zurich is to treat your culinary senses with some of the best sweet delights. Swiss chocolate is something every person with a sweet tooth craves badly. So, when you visit Zurich, don't forget to take the MyKulgelhopf Sweet Zurich Tour. This one offers you over 150 minutes of visiting, exploring and tasting the best sugary confectionaries in the country.
Tingle your taste buds with the exotic taste of hot chocolate, chocolate truffles, hazelnuts dipped in chocolate, and a lot more. Zurich is seriously one of the most beautiful destinations to visit in the world – with delicious sweet stuff, high-end shopping, blissful nature, and adrenaline pumping adventures.
ZURICH – CITY OF ART
Not only Zürich is one of the best places to see modern art, it has also been a magnet for artists, authors and great thinkers, and has inspired people down through the ages who have found freedom of speech and peace here. They wrote history, and their histories still fascinate people today.
One on the most interesting things to do while travelling is to discover the artistic side of a city or town. Whether it be via local galleries or national exhibitions, there's a unique culture beneath. Here's a brief update on Zurich's scene.
Kunsthaus Zürich presents: Miro Monet Matisse – the Nahmad Collection. From October 21, 2011 to January 15, 2012, the Kunsthaus Zürich for the first time presented an exclusive exhibition of masterpieces from the private collection of the Nahmad family. The exhibition featured over one hundred paintings by Picasso, Matisse, Kandinsky, Monet, and many others. The second generation of the Monaco-based Nahmad family collects great art. Single-mindedly and with an expert eye, art dealers from Syria have for decades been selling as well as acquiring paintings and sculptures, with the result that, alongside a flourishing international art trade, a first-class collection has been established. Never before have the masterpieces which make up this unique private collection been seen together.
Haus Konstruktiv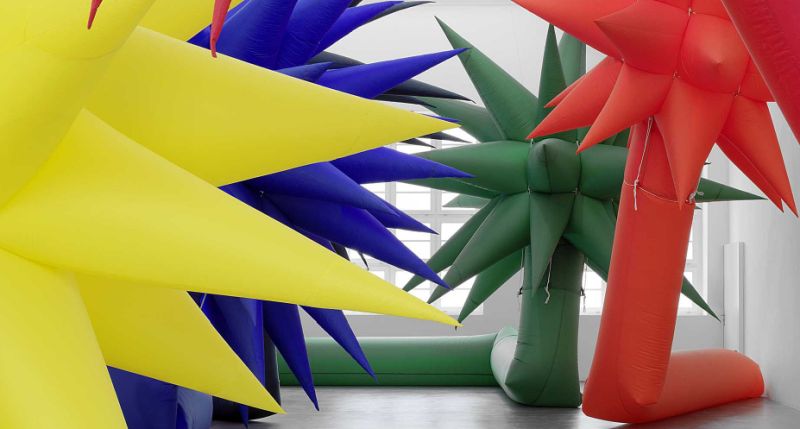 Image Source : hauskonstruktiv.ch
The Haus Konstruktiv is located right by the Main Railway Station. The museum houses concrete art, conceptual art, and design. Here, visitors can admire the original Rockefeller Dining Room by the Swiss artist Fritz Glarner. It represents one of the rare remaining original examples of concrete interior design. Nelson A. Rockefeller personally commissioned Glarner to design the dining room for his New York City apartment.
Museum Rietberg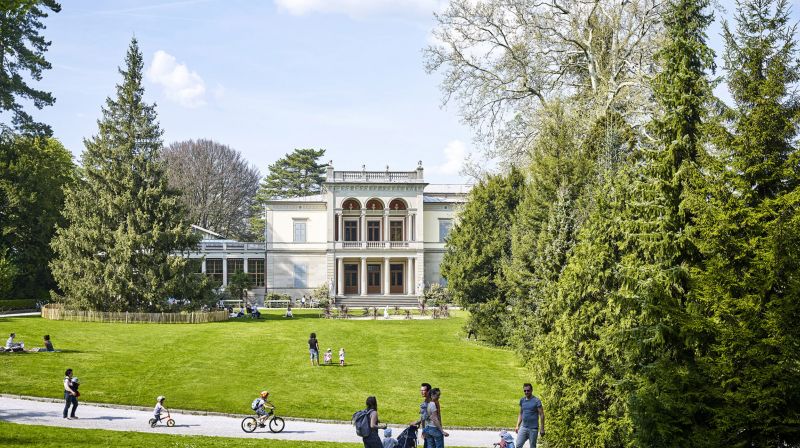 Image Source :  rietberg.ch
One of the most important collections of non-European art in Europe can be admired at Museum Rietberg. Otto Wesendonck, industrialist, mason, and promoter of Richard Wagner, commissioned the construction of the villa high on a green hill. After a 3-year reconstruction, the Museum Rietberg reopened its doors in 2007. The architecturally spectacular 'Smaragd', as the new museum building is known, consists of a glass pavilion. This blends perfectly into the ensemble of existing villas.
STAY – Hotel Otter – You'll find this hotel for artists, models, the young and the young at heart at the center of the Old Town near the pedestrian zone between fashion boutiques and bookstores. Individually decorated rooms. Live the colourful life in Zürich.
DINE – The Restaurant Kronenhalle was once a meeting point for musicians, actors, literati and artists. Some of them paid with works of art, with the result that today guests can dine at this establishment – a popular haunt among the rich and famous – under genuine Chagalls, Picassos and Mirós. A more modern style of art can be admired in the small Spiegelsaal (Mirror Room) at the Restaurants Segantini. Here, the sun shines whatever the weather; the installations by multimedia artist Ugo Rondinone, sculpted from thousands of mirror fragments, together with the reflected orchids, radiate a touch of exotic glamour.
Visit Zürich Tourism for other exciting things to do while there.
STUNNING SPA AT DOLDER GRAND NEAR ZURICH, SWITZERLAND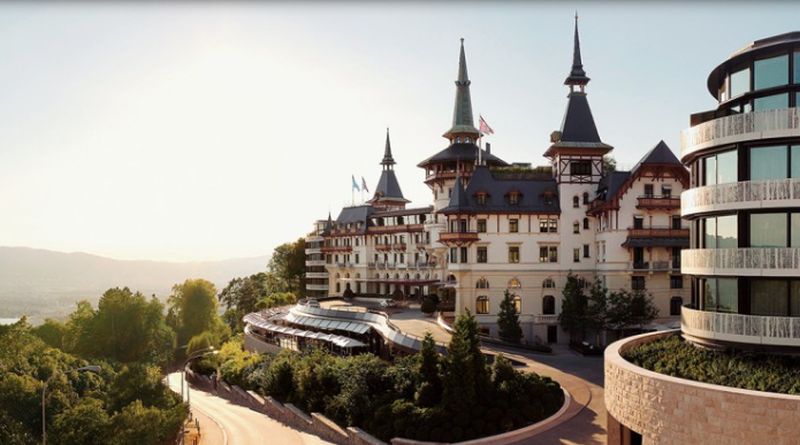 Image Source : thedoldergrand.com
Travel to Wellness is a website dedicated to spa + wellness-minded travel around the world. Go to Travel to Wellness for more great spa + wellness articles.
Re-opened in April 2008 following four-years of renovation, The Dolder Grand (www.thedoldergrand.com) has a long history of wellness. People in Zurich used to come to the "Curhaus" when it first opened in 1899 to get some fresh air and rejuvenate before heading back to the "big city."
Here's what you need to know about spa & wellness getaways in and around Zurich, Switzerland.
Spa & wellness at The Dolder Grand
Still situated on the top of Zurichberg, a wooded hill a fifteen-minute drive from downtown Zurich, The Dolder Grand has maintained its status as a luxury escape also offering  a Michelin-star awarded restaurant and wellness offerings – from Botox to mountain biking.
In the Japanese-themed spa everything is designed with precision and thought by American spa designer Sylvia Sepielli in cooperation with London-based architects Foster and Partners and United. They've thought of everything from locker room tea-bars to a spa library.
Dine in your robe in the spa cafe, cool down in the snow room, enjoy pebble lounges (Sunaburos), relaxation rooms, whirlpools (inside and outside), steam baths or saunas. Fresh fruits, tea, magazines and Kirstin Florian amenities are always available.
Beyond the spa, there is a meditation path, fitness studios, tennis courts and an ice rink.  And, the gym is the most impressive I have ever seen in a hotel. There are several treadmills, elliptical machines, stationery bikes plus all kinds of strength training machines and equipment, stacks of soft towels and complimentary water bottles.
The Dolder Grand has re-built a fairytale. Except that this time, it comes with remote-controlled curtains and a Bang & Olufsen designed media system. Brace yourself, Cinderella – here, tradition meets style.
Find more great spa articles and reviews at Travel to Wellness.
URICH—SNOW COVERED PEAKS WITH GAY APRES SKI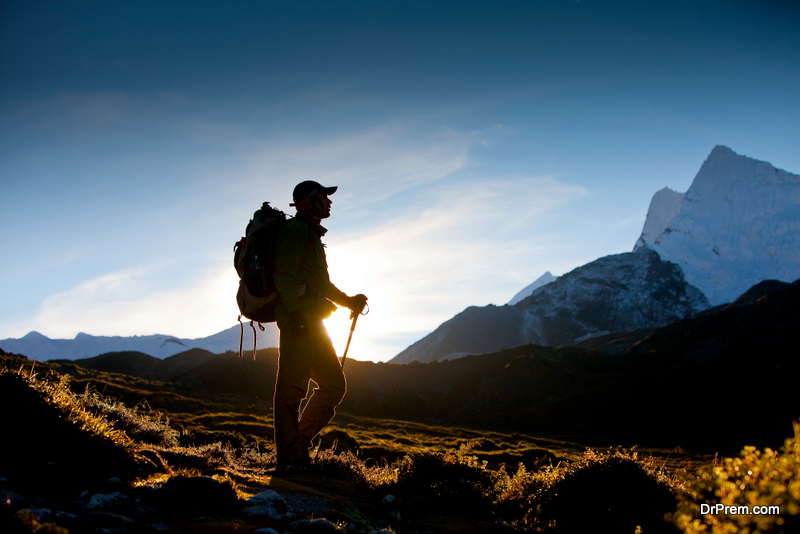 High up in the Swiss Alps there exists a winter wonderland for skiers and a nearby gay apres ski nightlife waiting to be discovered. As the largest city in Switzerland, Zürich is home to probably one of that country's liveliest gay scenes. Besides the action on the nearby slopes, Zurich boasts a vibrant gay nightlife, with its clubs and bars, and is host to a number of GLBT cultural events such as the "Warmer Mai" (Gay May) festival, featuring the Swiss gay and lesbian film festival, Pink Apple.
Gay friendly Zurich
Renowned for bankers, cheese, army knives, watches, chocolate and fondues you might be surprised to discover how gay-friendly Zurich has become and for a city of 400,000 people the gay entertainment options are extensive. Most of the gay or gay-friendly accommodations, bars and restaurants can be found in the Old Town but there are several other gay businesses just a short tram ride from one another.
Daytime skiing or outdoor activities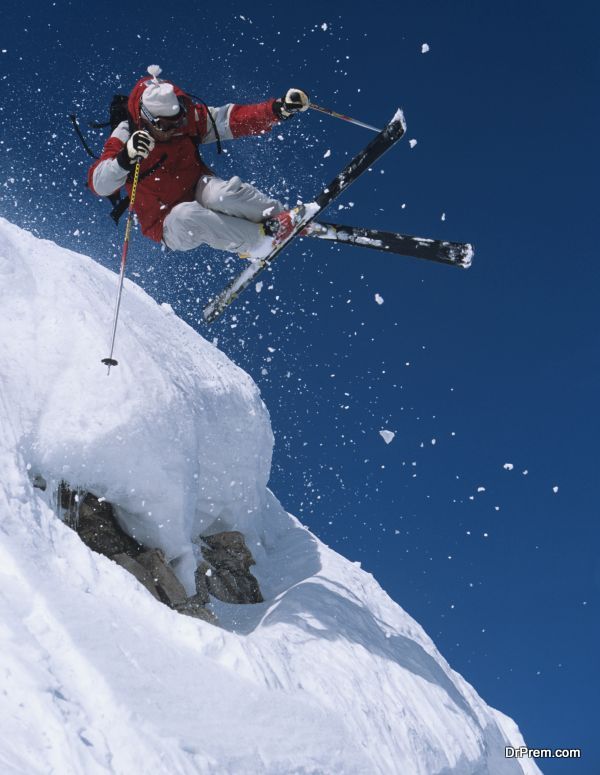 Starting with some daytime skiing or outdoor activities there are numerous options to choose from located within a short drive or train ride from central Zurich. Frequent train service from Zurich is available to most popular ski resorts and several destinations have trains departing from Zurich airport. You can either spend a few days in the mountains followed by a stay in the city or you can plan several day trips to different ski areas close to the city.
Alpine resort of Saas Fee
The Alpine resort of Saas Fee is at an altitude of 6000′ and is a small ski village with narrow streets lined by chalets and is surrounded by thirteen separate mountain peaks reaching 13000′ above sea level. Nearby Zermatt ski region is dominated by Switzerland's most famous landmark—-the Matterhorn—and it is known as the country's best all-round ski resort. With twenty-nine peaks over 13000′ high these are the tallest mountains in Europe and some of the best winter snow sports in the world are available to outdoor enthusiasts. At these two resorts you can cross-country or downhill ski, snowboard and toboggan year round. Both villages are vehicle free and offer a snow capped wonderland to enjoy.
Ski regions near Zurich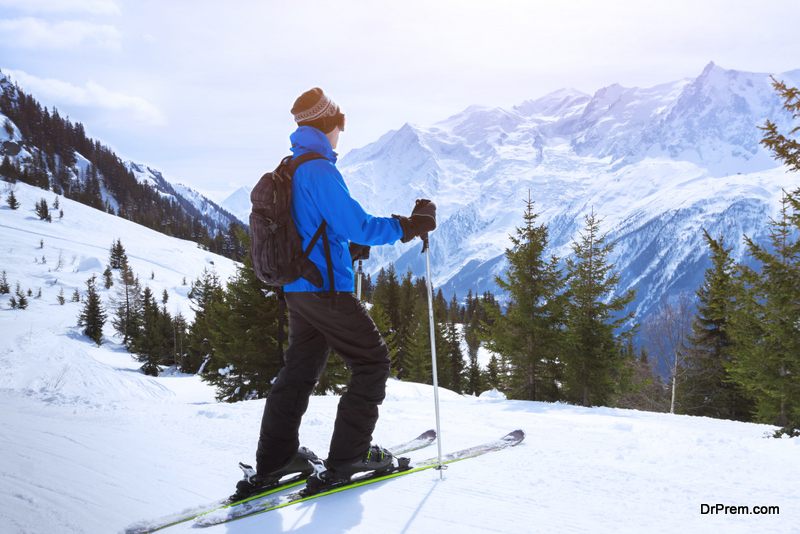 Several other ski regions are also within a short journey from Zurich including the neighbouring ski communities of Arosa and Lenzerheide or Crans-Montana, Adelboden and Lenk. All of these Alpine resorts provide a European ski experience which is recognised around the world for excellent conditions and breathtaking scenery. Of course if you have the time for a few days in heaven then don't overlook St. Moritz—the ultimate Swiss ski resort for a century or more—- it's the prime winter retreat of the international jetset, who over the years have created a mini-Manhattan of Vuitton and Armani in this stunningly romantic setting comprising forest, lake and mountains.
Winter in Switzerland will be full of memories for the avid skier or anyone who enjoys winter outdoors and spectacular scenery, but the gay-friendly Swiss Alps provide a vacation wonderland during any season.
Old Town of Zurich
Amidst the cobbled streets plus numerous historic clock-towers and steeples, the Old Town of Zurich is a veritable feast for down-to-earth gay apres-ski enjoyment after any amount of time high up in the Alpine peaks. Approximately thirty businesses make up the gay community's bars, clubs, restaurants, spas, shops and accommodations offering a diverse entertainment experience for the gay vacationer. Just remember there's less oxygen at that altitude and you may need a few naps to keep you going through the day and into the night.
Whether or not you are a skier, a day strolling through the Old Town is a must and will reveal the true history of Zurich. From the 16th Century silk industry buildings on Schipfe, to the Romanesque oldest parish church boasting Europe's largest clock face on its tower, to the views across the city and river Limmat from the Lindenhof hill amongst the remains of a Roman Fort, or strolling down quaint old world Augustinergasse, the Swiss culture and Zurich's rich past abounds.
There is a multitude of merchants, artisans plus vendors tucked away in every nook or cranny of the old streets and you might come across treats like an Argentinian Vineyard with it's own retail store for sampling their vintages accompanied by pate, meats or cheeses. The Bahnhofstrasse reputedly claims the most expensive real estate prices in the world and is home to the renowned Swiss Banks, exclusive boutiques, watch emporiums and street-side cafes. All of Zurich's history and its contemporary buildings make it a fascinating city to explore
Zürich's gay and lesbian bars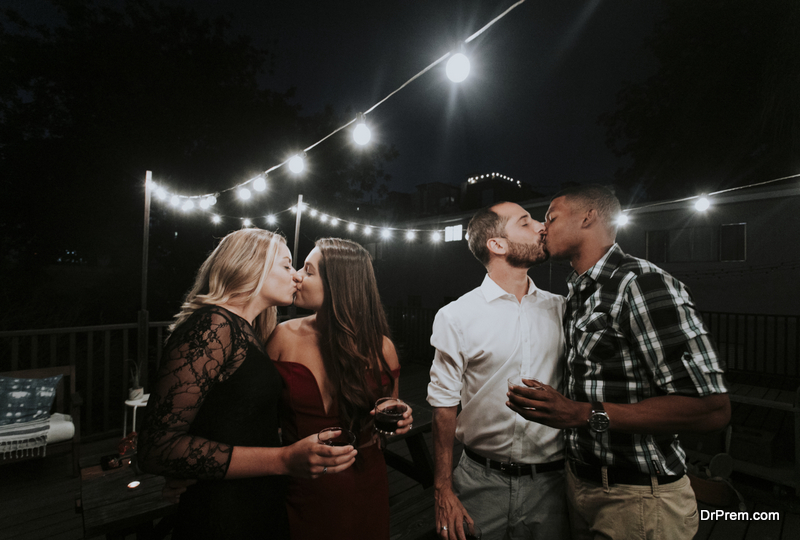 Whether you are seeking the up-beat pop music in places like the multi-level Dynasty Club or savoring sophisticated cocktails in the trendy and comfortable Cranberry Bar, if you are kicking off a party night or bringing an exciting day to a close, Zürich's gay and lesbian bars lack nothing in entertainment choices. In a twenty-block radius within the Old Town there are almost twenty bars, clubs and pubs to choose from plus a multitude of dining selections. The Friends Gaymap is an excellent source for information on everything gay that this city has to offer and is available almost everywhere in the Niederdorf district of Old Town.
Hotel GoldenesSchwert – a hotel for gays
Staying gay in Zurich offers only one choice—Hotel GoldenesSchwert—but most hotels are gay friendly and the boutique hotels Adler and Scheuble are extremely welcoming to the gay tourist and are located in the heart of the gay scene. All three offer reasonably priced rooms but the Hotel Scheuble offers unique sizes and shapes to rooms with a designer decor and flair plus exceptional friendly staff. The Scheuble also has a wonderful restaurant Tagliatelle in the hotel lobby with a cosy and intimate setting for elegant dining on exceptional Italian cuisine, specialty pasta dishes and local wild game. It is also the location of the daily complimentary breakfast buffet for hotel guests. Hotel Scheuble is directly across the street from the tri-level Dynasty Club, one of the most popular gay bars in the neighbourhood. The Adler provides Heidi-style dining in their Swiss Chuchi family restaurant specialising in fondues, local dishes and raclette—an orgasmic experience for cheese lovers. The gay GoldenesSchwert Hotel occupies the same building as T&M, one of the best gay bar/cabaret/disco venues in the city, dark, campy and cruisey. The impeccable Swiss hosting style and guest service is guaranteed to make your stay memorable no matter which accommodations you select.
Other attractions abound in the Zurich region
Other attractions abound in the Zurich region and short train or cable-car rides offer some picturesque mountain escapes. The medieval castle at Rapperswil, the Abbey Church at Einsiedeln, the Rhine waterfalls at Schaffhausen, a trip along the Forch railway terrace high above lake Zurich or a visit to the small town of Baden, are all short excursions from the city which afford a unique perspective on life in the Swiss Alps.
Zurich's Uetliberg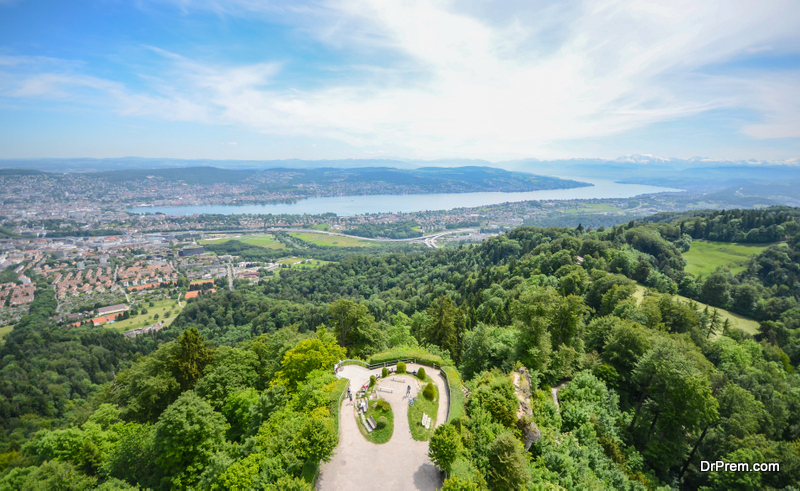 But an absolute must is the twenty- minute train ride to Zurich's Uetliberg— the mountain overlooking Lake Zurich and the city—- with spectacular views and mountain vistas in every direction. The Hotel Uto Kulm is located atop this peak providing excellent refreshments, appetizers or entrees as you sit back and enjoy the spectacle. Pick up a copy of the Zurich Leisure Guide Map at any tourist office to find information on everything the region has to offer an inquisitive visit.
Whether you're looking for skiing year-round, hiking in the mountains, discovering history or simply fun gay nightlife, the Zurich region offers it all with a very gay-friendly resident population happy to welcome the gay traveller. The altitude might leave you breathless and a little light-headed but the scenery will take your breath away completely.