You've likely relied on airplane pillows for all your travel needs. What do you use when your neck starts feeling stiff after working at your desk all day? What about while reading in your bed before you turn the lights off?
Airplane pillows are a versatile tool that can help you experience instant neck relief. The best part is that you can use them wherever you want and not just while traveling! This guide breaks down the benefits of Everlasting Comfort airplane pillow, where you can use it for relief, and more.
Here's everything you need to know about neck pain relief with an airplane pillow.
What Causes Neck Pain?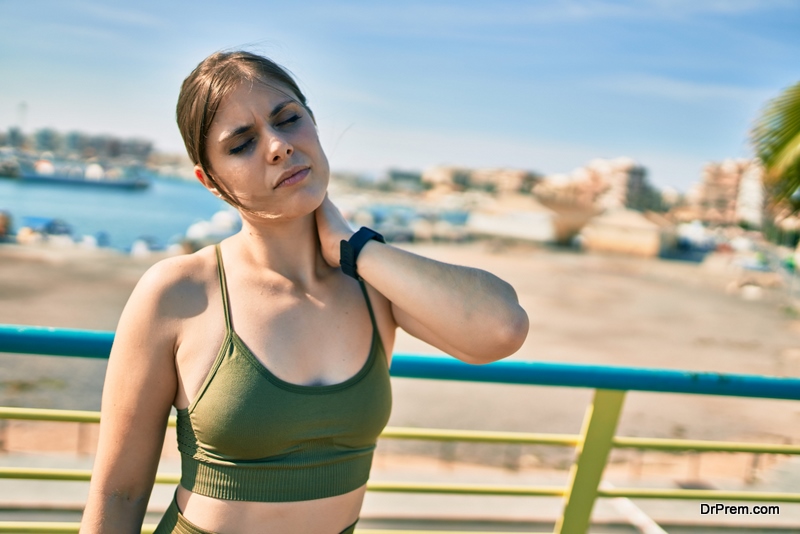 There are many causes of neck pain. While injury, trauma, and health conditions can cause neck pain, the most common cause has to do with posture. Neck pain can occur after long periods of sitting, keeping your neck in the same position, leaning your neck without proper support.
You may experience neck pain while trying to sleep on a plane, in the car, or on a long bus ride. You can also experience neck pain while sitting with your head in the same position for prolonged periods of time.
However, neck pain doesn't just occur with travel. If you work at your desk, you may experience discomfort or pain after extending your neck all day. You may also experience neck pain from poor posture.
There are many different causes of neck pain. From sleeping on your neck the wrong way to traveling often, there are many factors that can lead to discomfort in this area. Luckily, there are also many ways to address neck pain and prevent it for the future!
How Can An Airplane Pillow Help?
An airplane pillow is a low-cost, easy to use solution for neck pain! Not only can it help soothe pre existing neck pain, but it can help prevent neck pain while you're traveling, sitting at your desk, or anywhere else.
The airplane pillow is designed specifically for neck support and to relieve pain. However, the way it works is a bit more complicated. Here's what you need to know.
How It's Made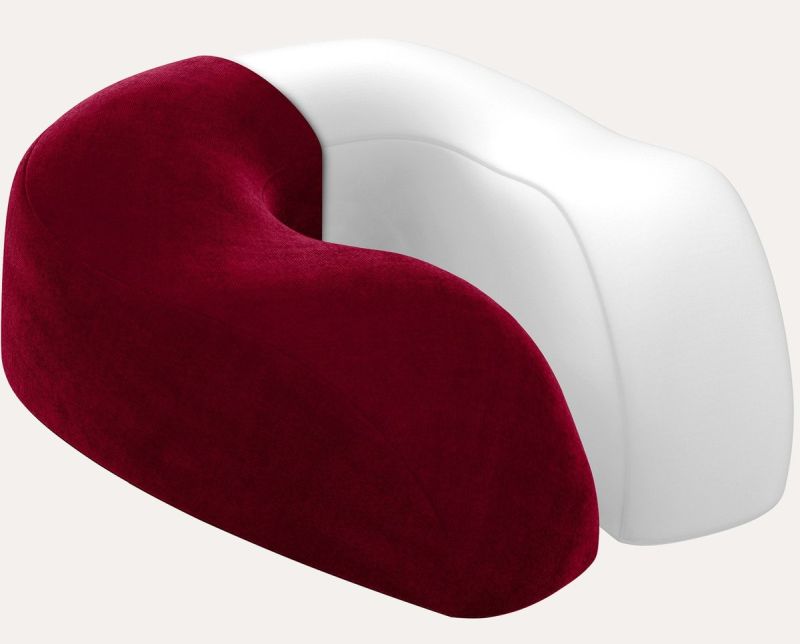 A product is only as good as the materials used to make it, and the airplane neck pillow is made with only the best. This travel pillow is made from 100% pure memory foam. This is not only supportive and comfortable, but relieves tension from holding your own neck up or tilting it to the side.
Its memory foam is also made with the shape of the neck in mind. With an ergonomic raised lobe design to provide the maximum amount of support, this pillow is the best way to keep you comfortable no matter how long the ride. It's designed to respond to your body heat and mold perfectly to your head as you use it.
Extra Features
Our airplane pillow also comes with a range of extra features. For instance, it comes with two drawstrings that come together in the middle. This is helpful for easy transport while moving as you can let it hang on your neck, to help keep you from losing it, and to secure to the back of your seat. Plus, it will prevent the pillow from sliding off your neck while you sleep!
This airplane pillow also comes with a convenient pocket for your phone. Travel can be uncomfortable, but the airplane pillow can make a big difference.
Where Can You Use An Airplane Pillow?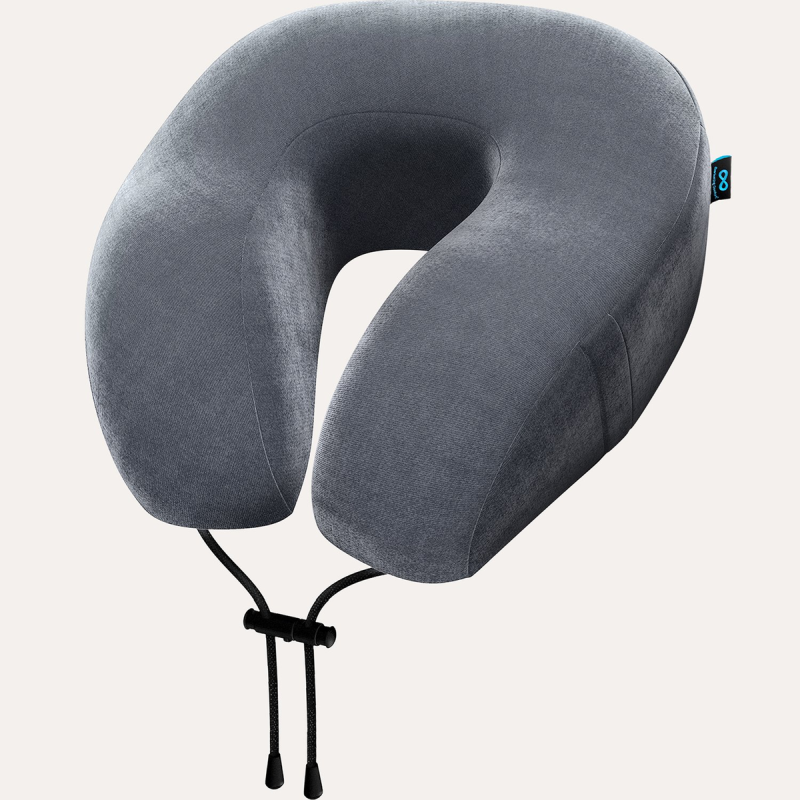 If you travel frequently for work, school, or vacations, you're likely familiar with the discomfort that can accompany travel. It's critical to find something that can support head tilt, your neck, and help you sleep as you travel. Look no further than the neck pillow.
One of the most significant benefits about the airplane pillow is that you can use it anywhere, even if you're not traveling! Use this tool when you're reading a book before bed, sitting at your desk, or taking a longer car ride. There's no shortage of places you can bring the neck pillow to enjoy comfort and relief all in one.
Give the Gift of Comfort
Grab an airplane neck pillow for you and a loved one this holiday season. This gift is perfect for the people in your life that love to travel or could just use some added comfort. Get shopping today to find comfort for the whole family!
Article Submitted By Community Writer