Wine festivals are much more than just sampling an array of different wines. They are a total gourmet exploration altogether. The best cooked cuisine comes from handpicked master chefs together with sparkling wines. The sumptuous combination of wine and food makes these festivals a gala time for participants.
International wine festivals take you to the best skiing resorts in the Alpine region as it does bringing in the best vineyards for you to explore. Wine tourism has a touch of class but if you think it is reserved for the connoisseurs you are mistaken. Wine destinations for 2020 would attract everyone irrespective of their insights into wine. Here we go exploring a few of them.
15 international wine festivals in 2020 worth exploring
1. Central Otago Pinot Noir Celebration: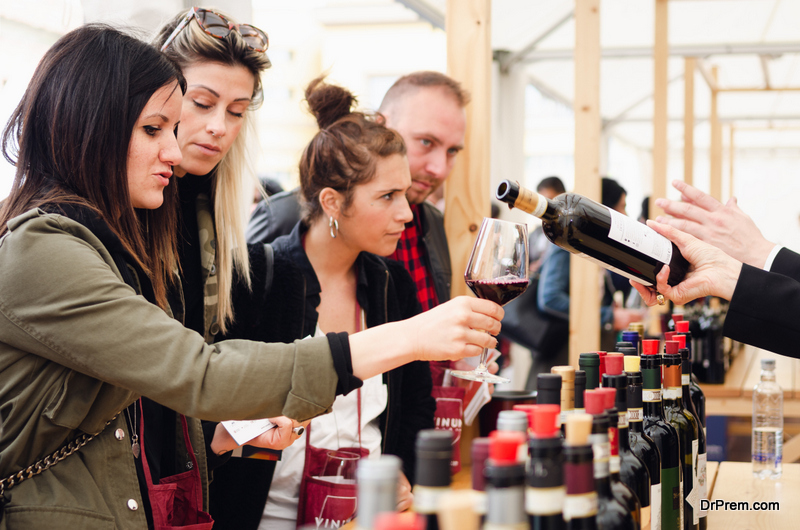 The super landscape of Queenstown in New Zealand's south island is just the right place for hosting a classy Pinot carnival. The tasting venues are accessible on gondola and that is another great experience. You can get there on cable car ride as well enjoying your trip all the way viewing the picturesque waterscape of Lake Wakatipu. Wineries of New Zealand are absolute legends with a long lunch session so typically downunder!
2. Niagara Ice wine festival: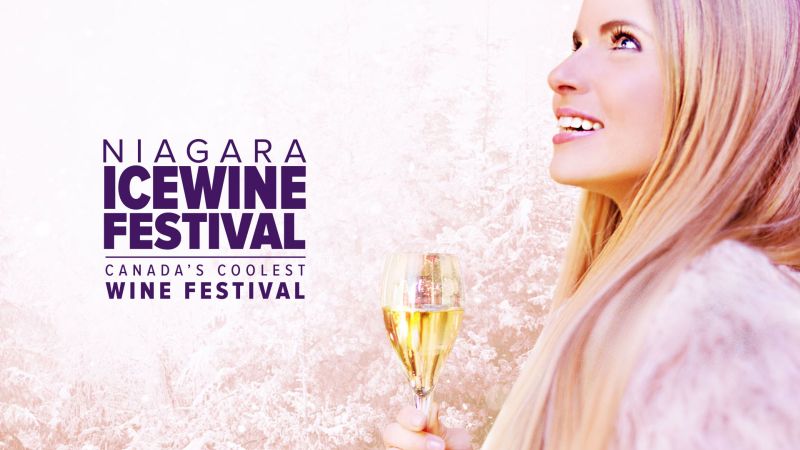 Image Source : niagarawinefestival.com
This is Canadian double week wine festival branded as the coolest of wine festivals of the nation. The ice wines of the region rule the roost. The catch here is ice wine Gala dining experience that is so gripping you can't shake off. Interestingly, the year 2020 is hosting the silver jubilee. This year you have an access to a discovery pass that you got to buy. Once you have it you are through with some of the most terrific wine and food pairings.
3. Vancouver International wine festival: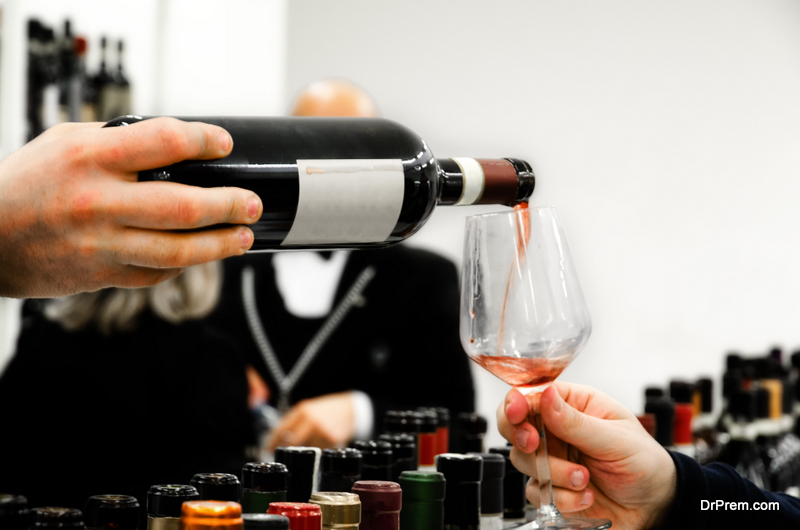 International wine festivals gather an ocean of crowd and Vancouver pulls over 25000 wine enthusiasts. In fact, this is the biggest wine festival considering both the Americas to be precise.  2020 marks the 42ndyear of wine celebration, and the unique feature this year would be the produce from France.
All the events in the festival are focused on wine sampling. Gala dinner and an auction called Bacchanalia Gala is the cynosure of the festival. Tasting of wine extends from thewineries and spread across top notch restaurants too. Vinters Brunch is a much sought after food event that tourists find very hard to resist.
4. Pinot Palooza: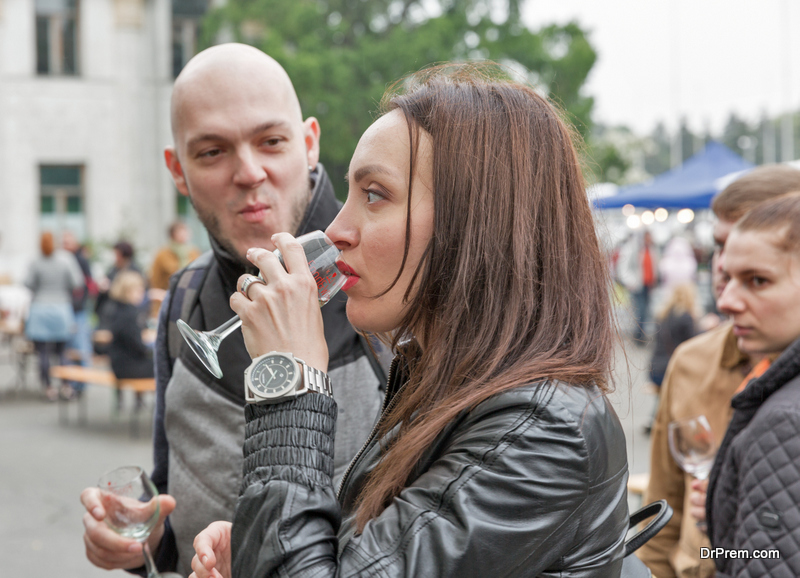 Pinot Palooza is different from other wine fairs as this international wine festival is rather easy to reach. The celebration covers six countries touching the hearts of inhabitants and visitors to 13 different cities of the world. Japan, Australia, New Zealand, Singapore, Hong Kong and USA all play a host to the glamorous Pinot Palooza. This wine fair offers:
A global food profile
Livewire fun and enjoyment
Historic places
An exposure to new brands launched.
Tickets to this international wine festival starts selling from 1st May and it sells so fast that they are gone in no time. So be an early bird to collect your ticket faster.
5. Bordeaux wine festival: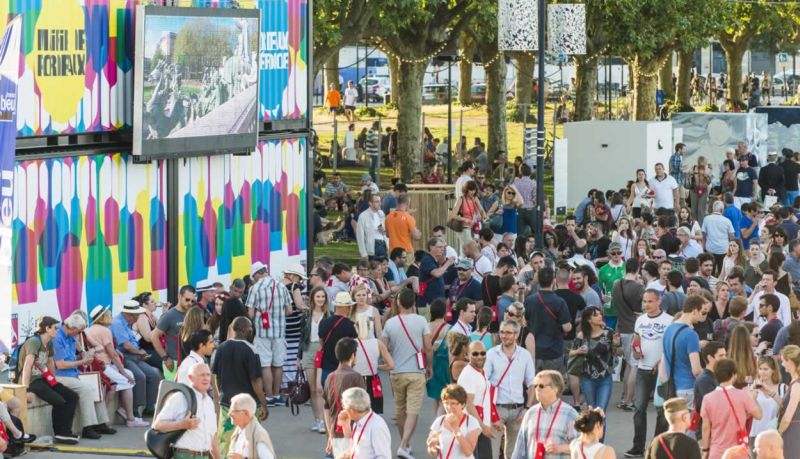 Image Source : visitfrenchwine.com
The list of international wine festivals would certainly lose its sheen without the mention of Bordeaux wine festival. It is a visual treat to have a glimpse of this festival where bottles are stacked on boats. The all French 4-days long Bordeaux wine fest features boardwalk, a razzle-dazzle of fireworks, live entertainment and uncountable boats docked on the pyre on the Atlantic. The wine tourism to Bordeaux marks the July grape harvest. This is the chief reason why Bordeaux has turned into a famous wine exporting sea port; huge production of quality grapes has been feeding the industry since long.
6. Epcot International Food & Wine Festival: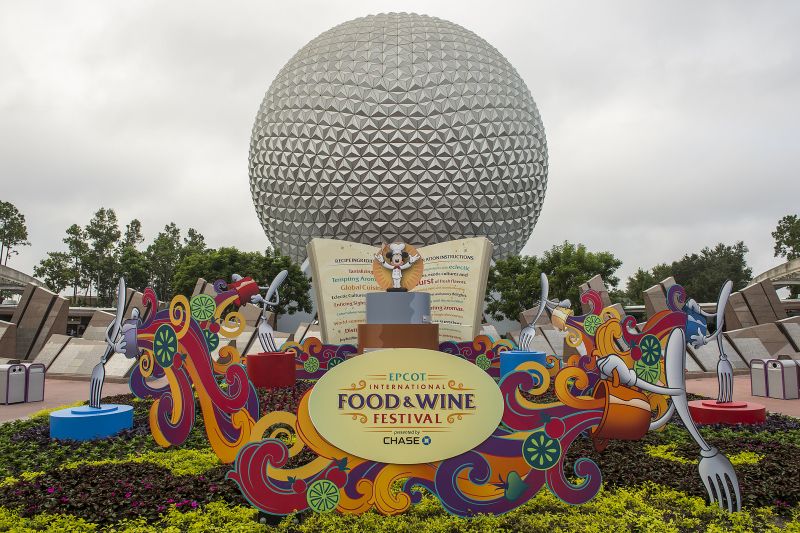 Image Source : cdn1.parksmedia.wdprapps.disney.com
Disney World Resorts have been the prime engine in organizing this wine festival where food, wine and music offer a global flavor.The celebration spans from August till mid November and adored by all including families and friends. The festival embraces:
Themed music
Food and wine pairings
Mouthwatering banquets
7. Saar Rieshing Sommer / wine tasting event and festival, Germany: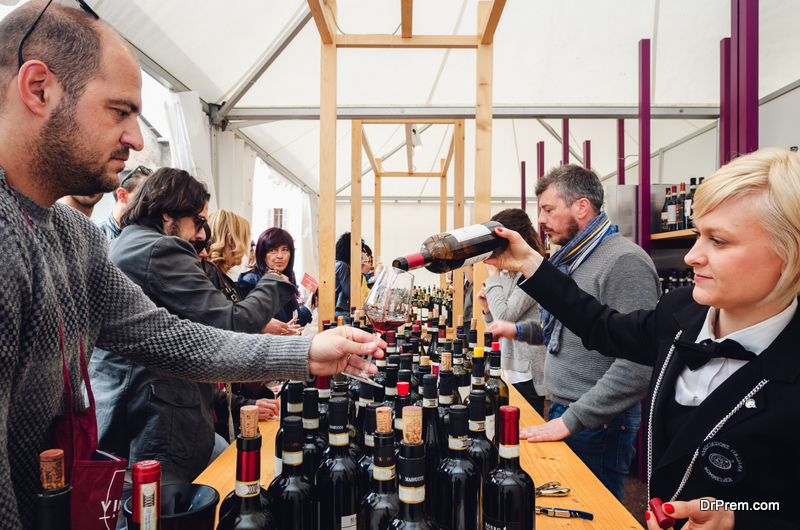 Saars have prolific 13 wine producing farms that will be opened to tourists. Wine buffs would go gaga over such an enviable opportunity to sample some of the tastiest wines. Each estate would not only showcase their own produce but also exhibit exquisite wines from estates they have partnered with. This year almost 40 % of the estate would participate in the festival. This would include well-known estates like J JPrum, Von Othegraven and Selbach – Oster. The festival would run from Aug 28th-30thAug this year.
8. Rheinhessen, Wein market Mainz wine festival, Germany: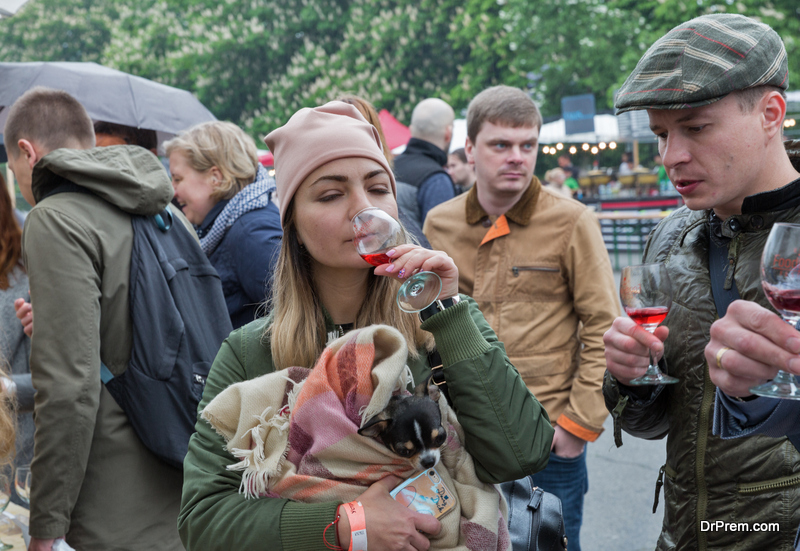 Talk of International wine festival, Reinhessen in Germany would sure find a place. Over hundred popular wineries in Mainz wine festival would start the ball rolling. Food, wine and pulsating music would keep the visitors in high spirits. The primary location of the festival is city's hillside park that will give you a relaxed feeling. The festival would run from September 3rd till 6ththis year and the ambiance is one of ease and blissfully appealing.
9. Open Cellars Pfalz wine tasting event, Germany: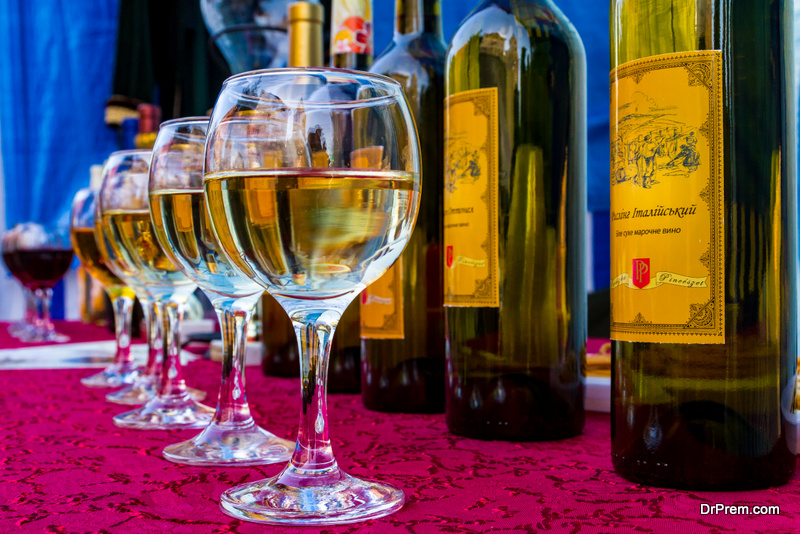 Pfalz in Germany would certainly qualify as one of the most coveted wine destinations for 2020. The region has some of the world's best wine estates. The festival of wine tasting here is organized by the member estates of the select Vinter's association UDP. This year over 30 engaging estates would put their treasured produce on offer for the public to sample and buybottlefuls. The show will take shape on 28th of November this year.
10. Wild wine festival, Holland: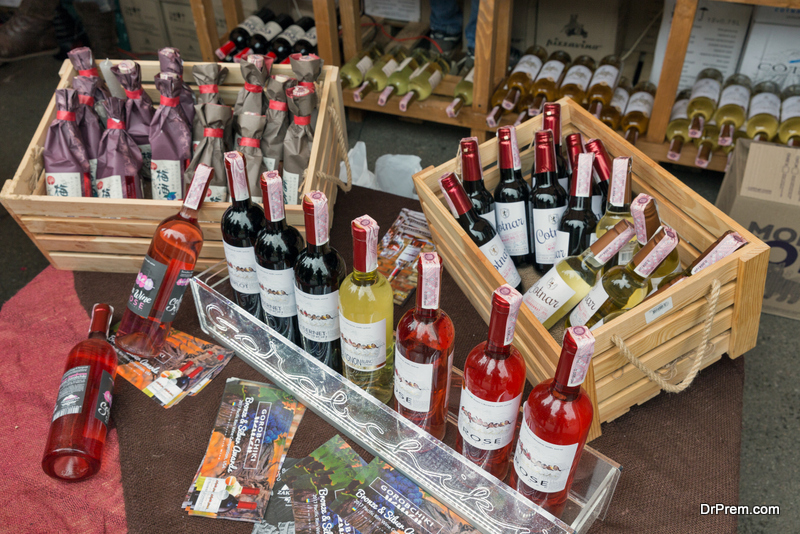 Apart from being one of the most photogenic destinations, even among international wine festivals, Dutch wine shows are an epic wine power to reckon with. Date of the festival is on May 24thand the hallowed venue would be Botanica Hortus Wild Garden in Nijmegen. The entire festival and its unique design is the product of innovation and aesthetics.
The contributors to the plan are a bunch of extremely talented chefs and young wine enthusiasts. Different exotic varieties of wine would enchant you. The festival is themed around the simple truth, that wine has a universal appeal irrespective of age and class.
11. Bacchus wine festival, Amsterdam Forest, Holland: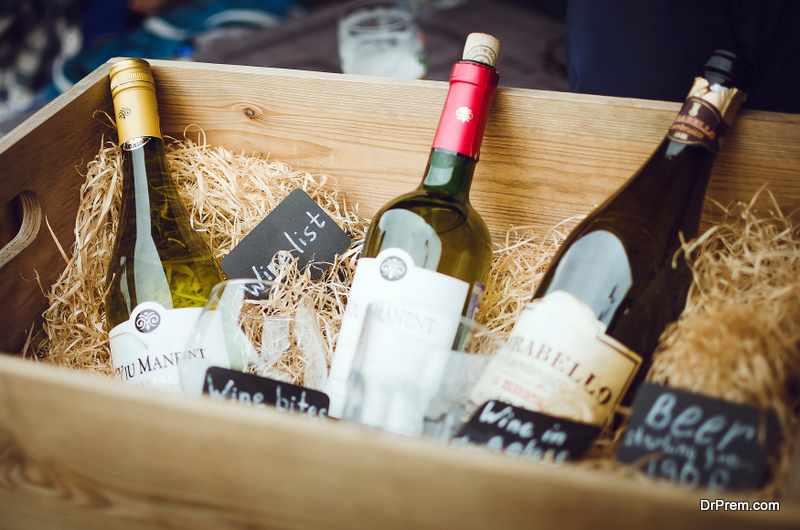 This is yet another sensational Dutch wine festival celebrated in two slots of June from 5th to 8thof June and again from 12th to 14thof the same month this year. There is a wide range of choicest wines to select from. Bacchus promises a laid back vibe accompanied with great music and delectable snacks besides headiest of the wines served. A unique feature of this festival is that you are blindfolded and made to taste wines that you got to identify. It enhances your wine knowledge and keener insight for sure.
12. Wine festival, Groningen, Holland: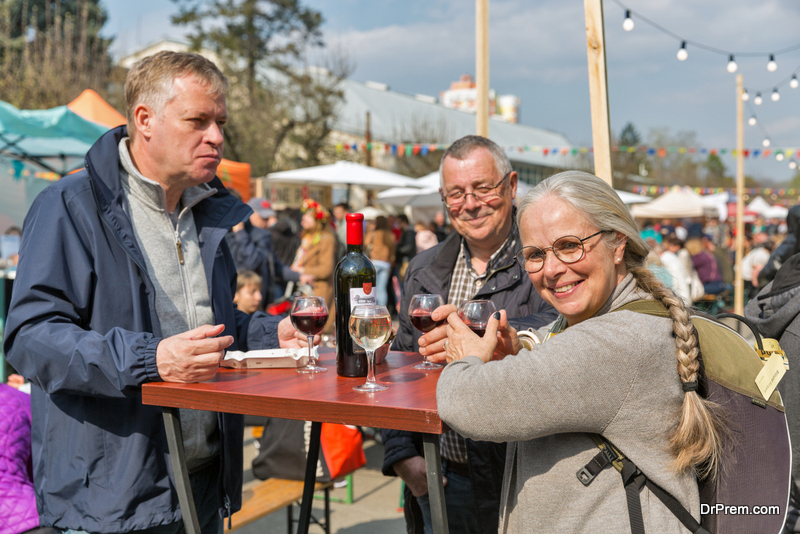 Groningen wine festival takes place at Der An Church spanning three days from the 2nd to 4thOctober this year. This would be a fabulous mix of exquisite wines and good food. It is all fun and merriment and for detailed information on the fiesta you can access their website and plan your visit accordingly.
13. Three other Niagra wine festivals: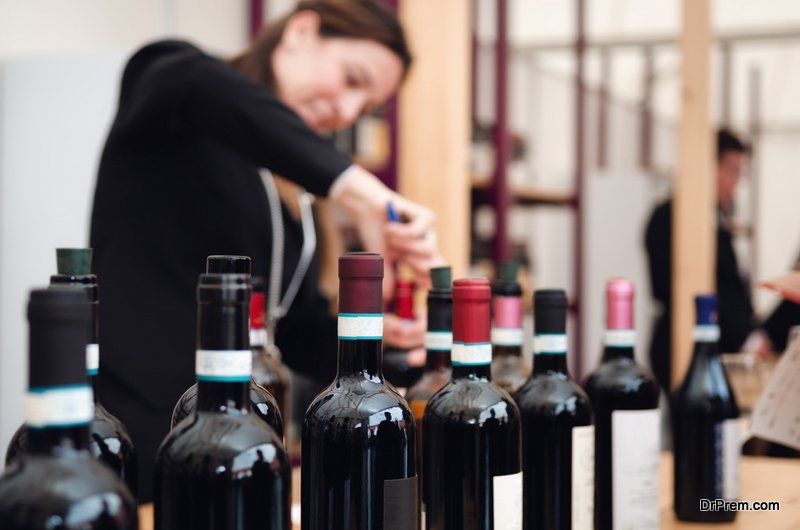 Among international wine festivals this is the most popular and biggest Canadian wine festival. It includes 4 wine events throughout the year displaying regional produce and its unique quality. In the beginning of 2020 itself Niagara ice wine festival had made its winter advent. In March, the Spring Sparkles Festival is spring phase of the feat taking you for a pleasant wine trip.
The Niagara Homegrown festival is the summer hit taking place in June. The autumn phase happens in September celebrating the Niagara grape and wine festival. This is a super duper gathering around spectacular wine events not to be missed!
14. La Dive Bouteille, Saumur, France: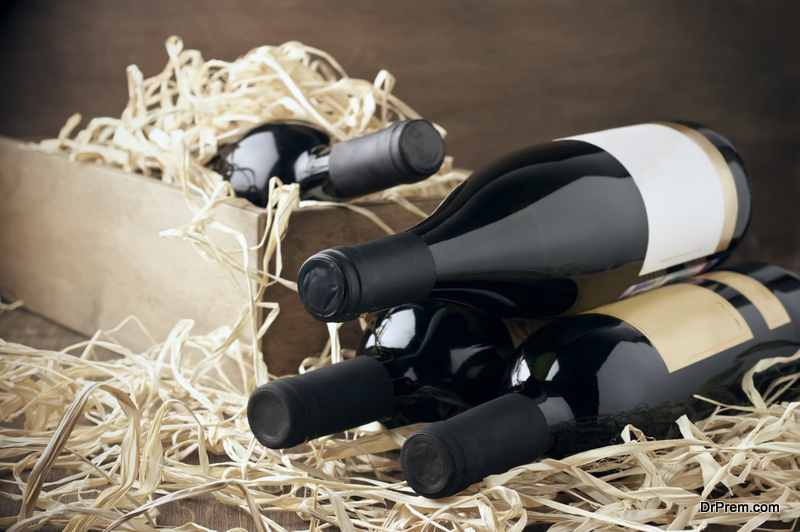 French wine festival should be a splendid celebration without a grain of doubt as French culture and wine consumption are closely tied. Known as "La Dive" among the connoisseurs of wine, the festival had been started by Sylvie Augereau back in 1999. In the starting days, only a few wine growers from the Loire valley used to participate.
Participants have poured in over the years and their numbers had mounted. This year's festival is expected to draw 200 producers from different regions of France. This year, the target is to dispense with sulfur dioxide. It is used as an additive in wine making to eliminate yeasts that aren't required. To bring in some modification on the wine making theme, this yearorganizers are focusing on Les Penitentes and Salon St Jean.
15. Raw Wine, London: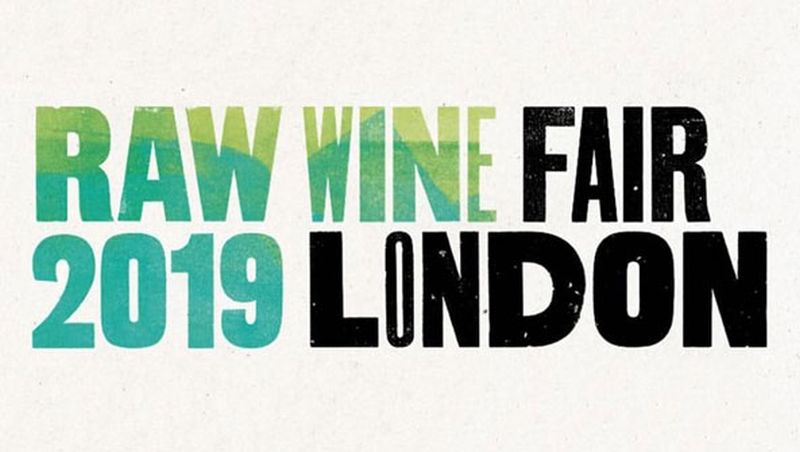 Image Source : lightfootwines.co.uk
This year Raw Wine festival in London will run from 8th March through the next day. Though Raw Wine fiesta initially started in London back in 2012, soon it spread to Berlin, Los Angeles, Montreal and New York City. The 2-day festival was the brainchild of Isabelle Legeron where over 150 wine producers join offering their rich produce. Natural, organic and biodynamic wine in the 2020s festival is going to take you by surprise.