For years, the United States has been covered under many stories. Some stories involve curse on a place, some involve ghosts in abandoned buildings. There is just no end to it. Rumors are that if anyone put their footstep on these scary and cursed buildings then bad luck will befall him and it will be lifted only when the contraband piece is returned. Here Dr Prem Jagyasi and his expert team suggest the list of some of the coolest ghost towns in America.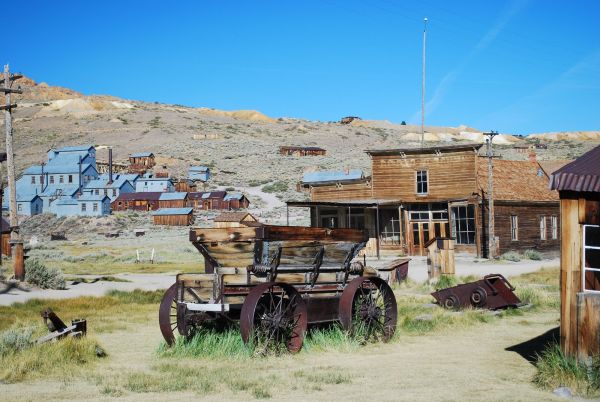 Bodie, CA
Situated in Sierra Nevada Mountains, Bodie was once a house of over 10,000 residents in 1870s.  It was then known as "Gold Town" of this place comprising of red light areas, saloons and some opium dens. Eventually the place was vacated and the last thing that was inhabited here was an old post office in 1942. Since then, the shops and their stocks are kept intact and to make sure that nobody lifts it, a curse follows the whole town. It is said that anyone who takes off anything from this site will be followed by bad luck. This town is now just an "Arrested Decay".
Nearest Civilization: About 75 miles away, Lake Tahoe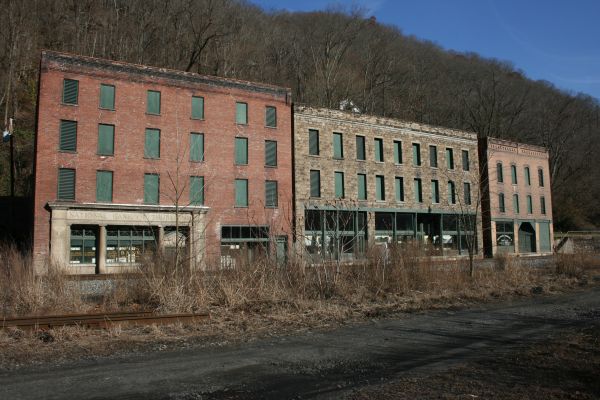 Thurmond, WV
During 1800s, Thurmond was a place of shelter for hundreds of residents. This town is made on the Chesapeake & Ohio Railway. By the year 2000, only seven residents were living in this ghostly town. Its Railway Depot is now transformed into a museum and the town now comes under George National River. Somehow, those seven residents managed to live here for 5 years, but in 2005, they also fled the place. This restored depot and train museum is now a center of attraction among tourists for river rafting. All you can see are dust storms and empty rail track with no one around for miles.
Nearest Civilization: George National River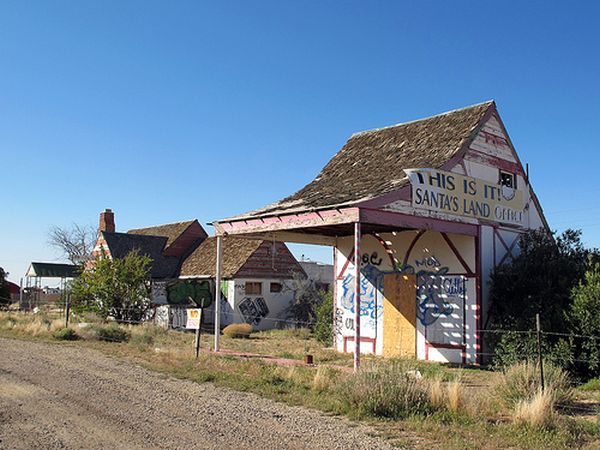 Santa Claus, AZ
Santa Claus is a deserted town built in 1930. Rumors say that this place was never more than an attraction for those who wanted who sell real estate and those who wanted to meet the Santa Claus in person throughout the year. The whole place was full of restaurants and hotel with Christmas theme for the whole year. Eventually this place lost its charm and it was popular among kids who wanted a bona fide letter from St. Nick. Later only its post office and postmark were famous among kids. Since 1983, the 4-acre place is for sell. It is just a diversion to Hoover Dam and all you can see are some vandalized buildings, an Old pink children's train and an old wishing well. These ruins of buildings surely resemble some ghost town that you may have seen in many movies.
Nearest Civilization: Kingman, AZ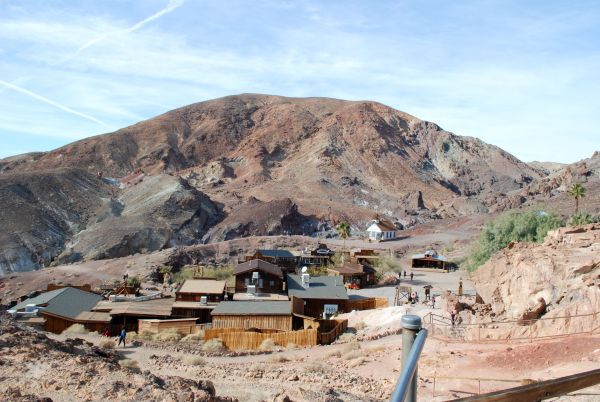 Calico, CA
During 1880s, this silver mining town was a glory of Southern California. Eventually as the prices of the silver fall, in 1890s, its glory also started declining. All the residents vacated the place by 1907. In 1950, Walter Knott started restoring this town. With all his efforts, Calico was transformed in San Bernardino Country Park and you can still see one third of the Calico's old and original buildings here.  Knott added many attractions for tourists like a "Mystery Shack" and gold panning center. If you want to have a look of the original town then you can visit the place and see the old schoolhouse and a post office. He surely put all his efforts on this town to restore it and keep the old culture intact.
Nearest Civilization: Barstow, CA
Summary:
If you want to experience how ghost town looks like then have a look at these places that were abandoned by humans a long time ago. All they have is some evil curse and some vandalized buildings.