The Andes are a fact of life in Chile; the longest mountain range in the world spans from the southernmost tip and borders the entire country, continuing north for the length of the continent. An hour and half flight south from Santiago lands you near Pucón, the top outdoors destination in Chile with shimmering lakes, lush forests and rolling farmland, punctuated by the snowcapped volcanoes.
Here, the Hotel Antumalal perches like a mid-century diamond above Villarrica Lake. The Modernist retreat was designed in 1945 by a young Chilean architect, Jorge Elton, who studied under Frank Lloyd Wright. It shows—the Bauhaus style design is very "Wrightesque," with walls of glass, warm stone and wood, and all surrounded by magnificent gardens and soothing water.
About Hotel Antumalal
Antumalal's vibrant and modern architecture fits harmoniously with its setting. The main rooms extend above a cliff with an entire wall of glass overlooking the lake. Wood-paneled walls, soft white carpets and an immense fireplace create an elegant yet simple ambiance. In a modern twist on 1950s style, the furniture uniquely blends native wood, iron, and rope. The living rooms, with their amazing views and large rock fireplaces, make for cozy retreats. Recent additions such as the pool and spa use wood, rock and cement to remain true to the original architecture and to integrate with the surroundings.
"Nature came first, and then
came Antumalal." ~Rony Pollak
Each guest room is furnished with a fireplace, and wall-sized window so that the calming landscape is perfectly framed. The chairs and tables are original pieces. Linens and rugs are locally made, and all flowers come from the garden. Each room has a private bathroom, fireplace, walk in closet with digital safe, bath robes, hairdryer, telephone, flat screen television, bathroom products and mineral water. Homemade chocolates await you in your room every evening. Individual and family rooms and chalet suites, that can sleep up to six, are available.
Hotel Antumalal represents a tribute to the Pucón area: nature came first and the complimentary linear design was designed to frame and honor it. The surrounding gardens, created 60 years ago, change constantly with the seasons. Native vegetation dominates along with five waterfalls, natural volcanic rock pools and numerous paths flanked by flowerbeds, that lead to the tantalizing waters of the lake, with two jetties and pebble beaches.
Spa Antumaco offers an opportunity to fully relax in unique surroundings. Carved into natural rock, floor to ceiling glass windows separate the acclimatized pool into indoor and outdoor sections. Tucked into a corner by the open fireplace the spacious sauna looks out onto the lake, as do the outdoor jacuzzi and open air shower.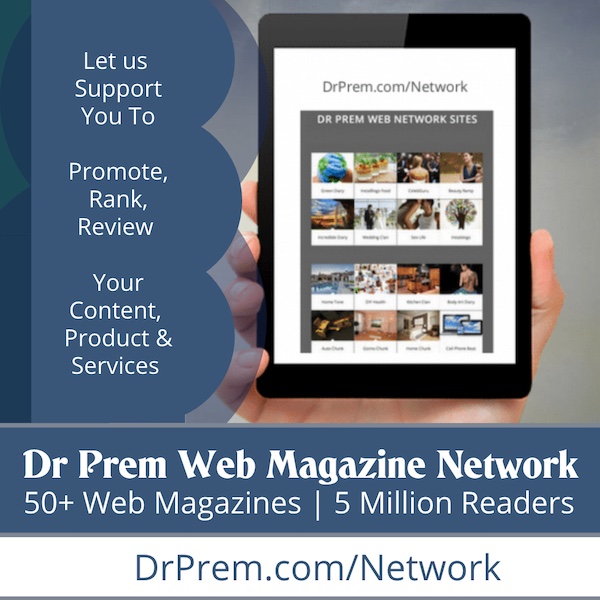 Restaurant Parque Antumalal is supplied with fresh products from the vegetable garden and greenhouse offering an organic and natural alternative. The local, seasonal ingredients are used to create a new Chef's Special menu every day. With an unparalleled view of Lake Villarrica the hotel offers a relaxed and romantic atmosphere for dining or enjoying a cocktail while watching the sunset. And, true to the Antumalal name, sunsets here are spectacular.
History of Hotel Antumalal
In 1938, Czech newlyweds Guillermo and Catalina Pollak arrived in Chile. The outstanding beauty of Pucón enchanted the couple, and they began their dream which would eventually become Hotel Antumalal. As the years passed the Antumalal's reputation grew and it has become one of the premier destination hotels in Chile. Many noteworthy guests such as Queen Elizabeth of England, Neil Armstrong, James Stewart, Adlai Stevenson, Barry Goldwater, and Emma Thompson have stayed here.
I was privileged to have dinner one night with Rony Pollak, daughter of Guillermo and Catalina. As we talked, Rony caressed a golden Star of David that hung on a chain around her neck. She told the story of how, back in the Czech Republic before his emigration to Chile, her father's parents and grandmother were taken to a concentration camp. As they were led away, Guillermo's mother removed that very Star of David from around her neck and gave it to a neighbor, saying, "Make sure my son gets this."
It took many years, but four decades ago that necklace finally made its way back to Guillermo in Chile. "This is more valuable to me than Antumalal," Rony said.
Activities & Adventures in the Pucon Area
With three national parks or reserves, at Huerquehue and Villarrica, hiking through dense forests of monkey puzzle trees and huge ferns is a popular activity in this green, untamed land. The Pucón area is also home to underground caves formed by lava flow to explore, zip-line canopy courses, rafting and kayaking, horseback riding and world-class fly-fishing in the crystal clear waters. Volcano Villarrica is the most active, a perfectly conical cone that operates as a ski resort in the winter – providing one of the few places in the world where you can climb an active volcano, and then ski or snowboard back down.
But despite Pucón's draw for adrenaline junkies and outdoor adventurers, the nature here is a quiet one, and many people come simply to immerse themselves in peaceful, reflective journeys. An exquisite place to do this is Termas Geométricas, a natural hot springs with more than 20 pools of varying temperatures, surrounded by forests and wooden walkways. The place has a style and feel that is more Japanese Zen than Chilean, and is a cure for both body and soul. Lying in a 40-degree-Celsius pool amid snow-covered trees and hillocks, I could literally feel any stress – indeed any coherent thoughts – melting away. Moving between differently heated thermal pools creates an increased energy in the body, and if you're really brave you can end with a cold plunge. Afterwards, a cozy lodge is the perfect place to have tea or coffee and a light meal in front of the central firepit.
The Pucón area is also a place to explore ancient culture and cuisine. The Mapuche, Chile's largest indigenous group, have a number of cultural centers, artisan craft cooperatives and festivals. Curarrehue is a small village where 80 percent of the inhabitants are Mapuche and the centerpoint of the culture. A small museum and gathering place where you can hear stories and watch demonstrations of traditional weaving or cooking.
A couple of blocks away on the main square is La Cocina de Elisa, a small restaurant owned by Elisa Cea Epuin, whose culinary skills have drawn several Chilean presidents. Elisa cooks hearty, traditional Mapuche recipes and innovative dishes based on the piñon, the seed of the local Araucaria pine. Elisa generally greets visitors with a drink, inviting them to give tribute to Pachamama, or Mother Earth.
"When Chileans open a bottle of liquor or wine, we pour a few drops on the ground before we drink," Elisa explains in Spanish. "The first drops are for mother earth. This honors Pachamama, and asks her to bless us with a good harvest."
Details:
Hotel Antumalal
Camino Pucón , Villarica km 2, Pucón, Chile
Telephone: (+56) (45) 441011 (+56) (45) 441012
Email: [email protected]
Website: http://www.antumalal.com
Rates: 57,000-441,000 pesos ($106-766 USD)