Whether you're on holiday or traveling for business, you can't skip your morning shave. Should you pack your whole kit? Will you have enough space? If you've ditched disposable razors for a straight razor, your shaving tools are worthy of taking up precious space in your bags.
Worried about shaving in a new environment? Here's how to get the best wet shave wherever adventure takes you:
1. Pack your straight razor or safety razor (and all your supplies)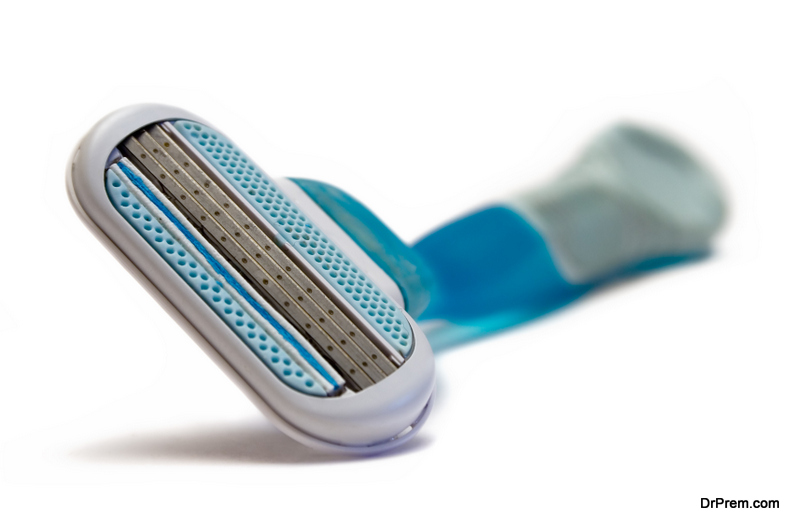 Don't leave home without your trusted razor! Don't go cheap and buy disposable razors when you get to your destination. It's a waste of money and you won't get a good shave. You'll be wasting plastic, too.
If you don't feel comfortable taking your expensive razor with you, buy a cheaper one just for traveling. If you normally use a straight razor, bring a safety razor to simplify your shave.
Some people prefer to bring travel-sized safety razors on trips because they're smaller. If you're bringing your whole shaving kit anyway, you may as well bring a standard-sized razor. A smaller razor won't make much of a difference for you. The exception would be if you're camping or backpacking and want to save as much space in your pack as possible.
If your priority is getting through airport security hassle-free, make sure to pack your razor and all supplies in a checked bag. Airlines don't even allow replacement blades in carry-on luggage.
2. Pack a few backup cartridge razors
Travel with a few cartridge razors in case you (or the airlines) lose your good razor. Worst case scenario, you arrive at your hotel and realize you forgot to put a blade in your safety razor and local stores don't sell blades.
With backup cartridge razors, you won't have to skip your morning shave or settle for cheap, dull, plastic disposables. Cartridge razors won't get you the smoothest shave but it will be close. If you can wait a couple days, you can order more blades from Amazon or venture out into neighboring cities to find a Walmart.
3. Bring a small electric beard trimmer with a foil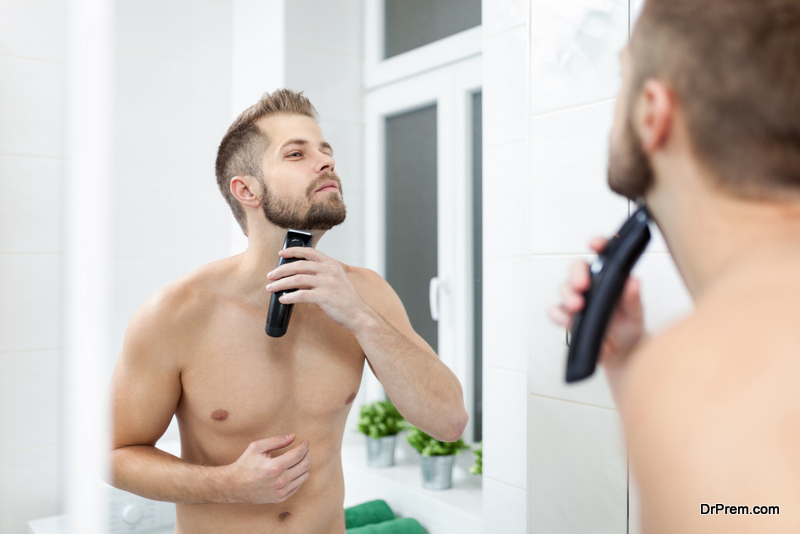 If you're not on a business trip, you probably don't need to worry much about your appearance. If you're meeting with clients, however, every whisker and piece of stubble matters.
If you end up having to shave with a cartridge razor, you'll probably need an electric foil to finish the job. Small battery-powered beard trimmers aren't powerful and they certainly aren't good for shaving your whole face, but the foils work extremely well even on the cheapest trimmers.
Don't bring your expensive foil shaver. If you're shaving your beard down with a cartridge razor first, you won't need that much power. A small beard trimmer with a foil head will do the trick.
4. Pack two small collapsible silicone bowls
If you've made hotel reservations, you know you'll have access to a proper sink, running water, and some paper cups. However, if you're renting an Airbnb (or traveling without accommodation plans) there's no guarantee you'll have running water and a sink.
Silicone bowls can serve two purposes while you're traveling: one can be used as a dish to rinse your razor and the other can be used as a scuttle. If you don't have running water, you can pour bottled water into a bowl to shave. If you can build lather directly on your face, you only need one bowl.
5. Build a travel shave kit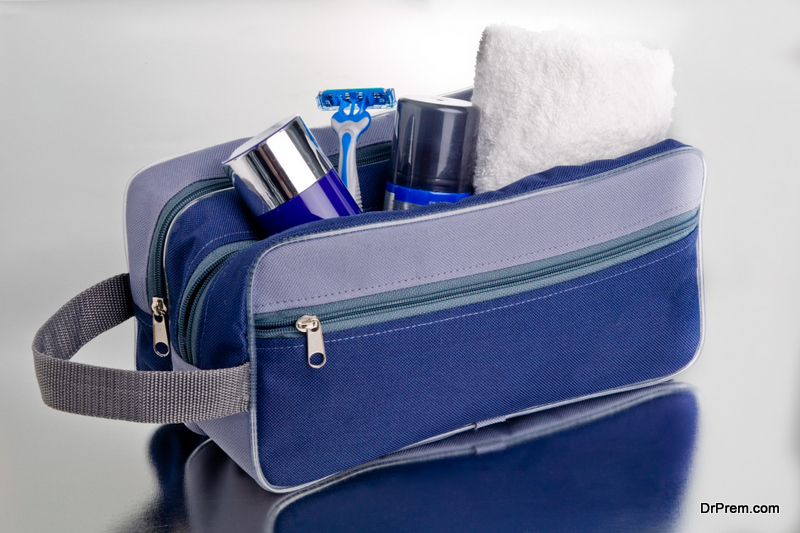 If you use your shaving tools daily and need to pack them at the last minute, consider creating a travel shave kit instead. With a dedicated travel kit, you won't be sitting on the plane wondering if you'll have to improvise with a paint brush to build lather.
Get a high-quality leather toiletry bag with a zipper and load it up with a puck of shaving soap, pre-shave butter, beard oil, and after shave. Don't forget the styptic stick!
Enjoy shaving from a new perspective
Wherever you travel, enjoy your morning shaves in a new environment. Don't skip shaving out of convenience. Treat yourself to a good shave no matter how pressed for time you are. A good morning shave will make you feel proud and confident.
Article Submitted By Community Writer