A romantic getaway with your partner is the perfect antidote to a busy life. Whether it's a trip out of town or an adventure overseas, escaping your day-to-day responsibilities will bring you closer together as a couple while creating lasting memories to cherish.
If you want to enjoy exquisite food, weather and, of course, company, planning a couple's vacation is something you'll be keen to get right. So, from picking the perfect location to organizing couple's activities, here's how to plan the ultimate romantic getaway in six easy steps.
Consider Your Budget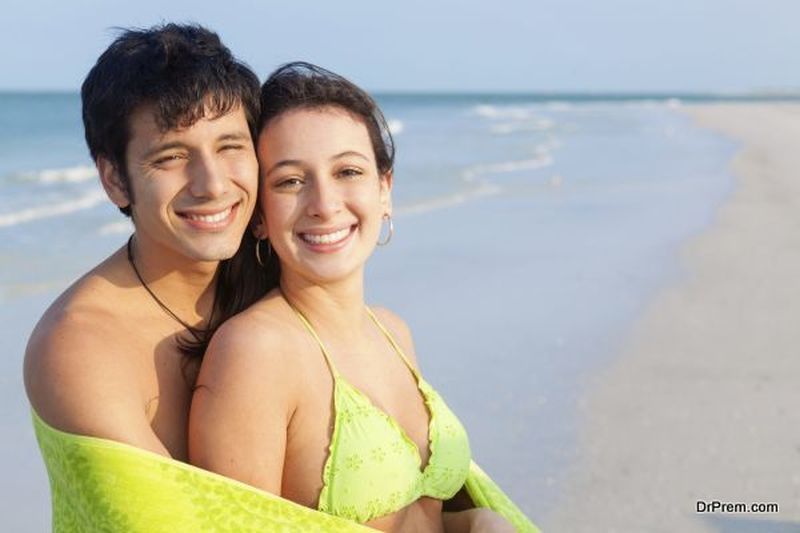 It may not be romantic to talk about money with your partner, but it is important to decide how much you can afford to spend before you travel. If your budget is tight, you can use comparison websites to find the best deal on flights, accommodation, and even rental cars.
Keep in mind that having limited cash doesn't necessarily mean tropical destinations are out of reach; you can use travel deal websites like Hotwire and Travelocity to find inexpensive holiday packages for countries all over the world. You should also set up fare alerts so you're notified when flights drop in price. No matter how much you have to spend, once the budgeting conversation is out of the way, you and your spouse can start thinking about holiday destinations.
Pick a Romantic Location
Before you start brainstorming destinations, think about what you both want from this vacation: a meander around a small city with beers in hand, for example? If so, a weekend in Amsterdam could be perfect. Alternatively, you might be thinking of relaxing on a beach and drinking your way through the cocktail menu, in which case a few days in Ibiza might be more your scene.
There could be some disagreement here, but there is always room for compromise in a healthy relationship, so deciding on your holiday location could be good practice for the future. Athens in Greece offers both sandy beaches and historical hotspots, complete with mellow sunsets and lush greenery, so it could provide the perfect middle ground if you and your partner can't agree on a destination.
By all means, research the world's most romantic vacation spots and pick one of those, but don't be afraid to think outside the box. Is there a city your loved one has always wanted to visit, for example? Or do they have family living abroad who they've never visited? Paying attention to detail can make a small gesture seem incredibly romantic, so don't be afraid to add a personal touch.
Choose Your Accommodation Wisely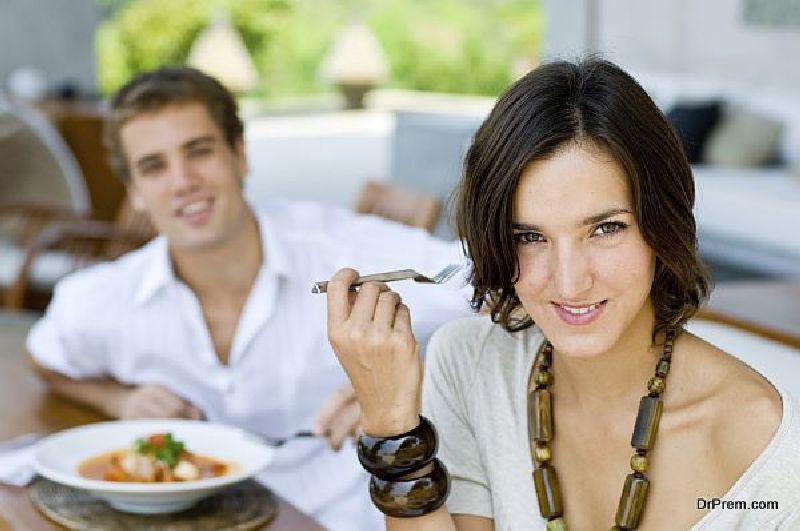 Choosing accommodation for your romantic break is an important step, as where you stay could make or break your experience. If you can, try to go cheap on the flights and splash out a little more on your hotel or holiday rental – particularly if you're flying somewhere local. Before you begin your research, you should talk to your partner about what kind of place they'd prefer to stay.
If you're planning the romantic getaway as a surprise, it's best to go big on the accommodation to avoid any nasty surprises and make sure your partner is happy. Look for a hotel or villa that falls within the three to five-star category, and always be sure to check out customer reviews online.
Hotels can be convenient for short stays, but the cost of restaurant meals and excursions can quickly add up to make them less budget-friendly. Self-catered apartments and villas can work out far better, especially if you're staying for more than one night. To find luxury villas for Greece holidays and other popular destinations, visit the "Le Collectionist" website.
Research Dining Options
Don't leave your dining options to chance. Instead, research romantic restaurants in the area before you go. Look for places with views overlooking the water or mountains, preferably within walking distance of your accommodation so you can wander back easily after that bottle of wine. Trip Advisor is great for finding popular restaurants; just be sure to research carefully.
Choose somewhere that serves the local cuisine, but be sure to consult your partner of any allergies or food preferences before you book – you don't want to book a table at a seafood restaurant, only to find out your partner is allergic to shellfish. Again, if the trip is a surprise and the relationship is new, you can always find out your partner's food preferences discreetly by asking friends or family members.
If you're on a budget, there are few gestures more romantic than packing a picnic. Cities like Paris and Venice are overflowing with happy couples picnicking on the grass, so the atmosphere can be incredibly romantic during the summer. Just make sure the weather allows for al fresco dining, and perhaps research some inexpensive backup restaurants just in case.
Plan Activities, But Not Too Many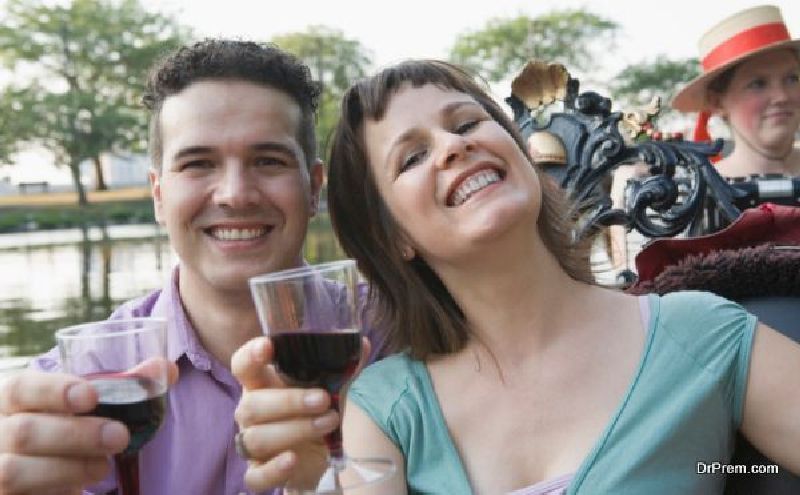 While room service and crisp linen sheets are undeniably romantic, you and your partner will want to leave your accommodation at some point, so spend some time thinking about how you will fill your days. What you consider romantic depends on your interests and preferences, of course, but popular activities for couple's retreats include wine tasting, spas, massage and boat rides.
If you're craving the great outdoors, you could plan a bonding activity such as hiking, mountain climbing or scuba diving. Again, it's great to think outside the box, but be sure you check with your partner before booking anything too adventurous. You should also be careful not to fill up all your free time, as you will both need a chance to relax and enjoy each other's company free from other commitments.
Turn Your Phone Off
When you arrive on vacation, pledge to your partner that you'll keep your cell phones switched off so you can truly appreciate one another's company. It's sensible to carry them with you for emergencies, especially if you're traveling to a far-flung destination, but having them turned off will give you both a much-needed break from technology and a chance to unwind. Take a separate camera, and you'll enjoy taking those cherished holiday snaps without other distractions like emails, texts and apps interrupting your downtime.
Article Submitted By Community Writer