Finding your way through the world can be incredibly exciting. Planning out your trips to fascinating locations like Hyderabad will not only keep you traveling stress free, but also allow you to see as many things as possible! Whether you're traveling purely for fun, or traveling with a purpose, here are a things you should add to your Hyderabad itinerary!
1. Charminar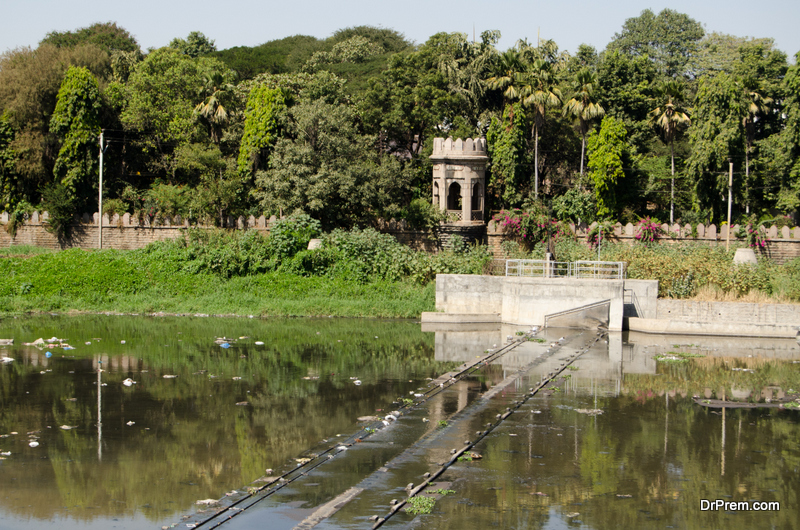 Built in 1591, the Charminar is, perhaps, the most famous landmark in Hyderabad, India. As a monument celebrating the end of a deadly plague, this impressive structure is nestled near the edge of the Musi River. You can visit the Charminar after a day at the Laad Bazar, or Makkah Masjid.
If you're looking to see as many things as possible, it's a good idea to book online Hyderabad hotel options near the Charminar. This is because of its central location in the city near museums, restaurants, and other historical landmarks.
2. Ramoji Film City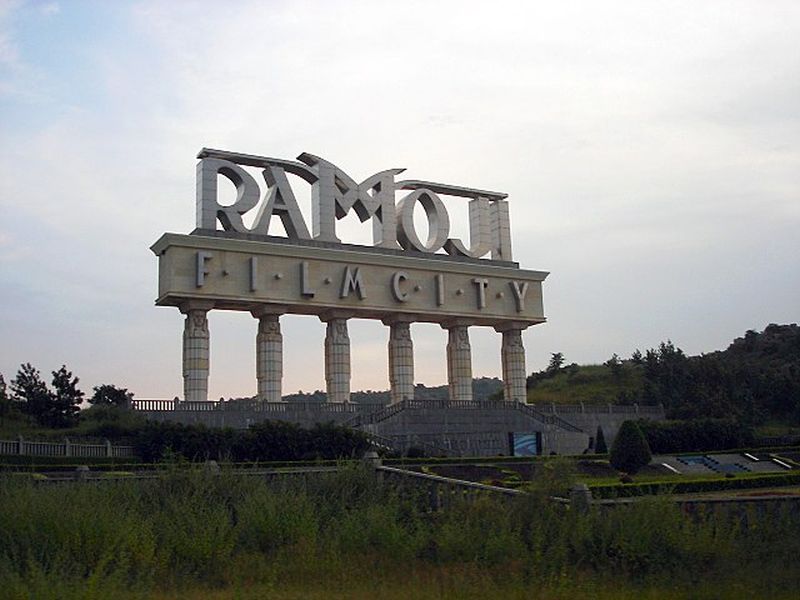 Image Source : upload.wikimedia.org
The world's largest integrated studio location, the Ramoji Film City is a MUST-SEE stop in Hyderabad. Spread over 1666 acres of land, Ramoji has been the site for hundreds of movies! With many film sets, theme parks, amusement rides, and so much more, this film city will keep you entertained for days! Make sure to visit one of the 47 sound stages, or permanent sets that include temples, train stations, and so much more!
You can take a film city tour, stay in a luxurious Bollywood themed hotel, enjoy the amusement parks, or celebrate the holidays! There is SO MUCH to experience at the Ramoji Film City, it's no wonder it's a great addition to any Hyderabad itinerary.
3. Chowmahalla Palace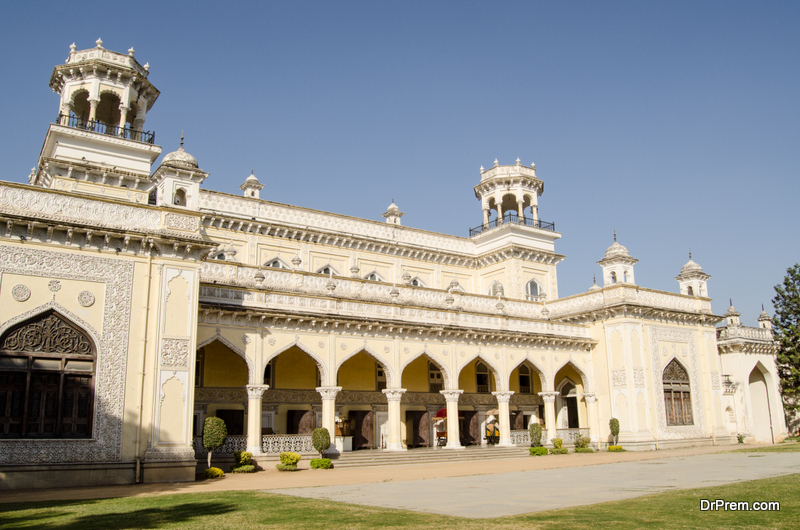 Once home to the Nizams of the Hyderabad State, Chowmahalla Palace is an incredible sight! Construction began in the late 18th century, and continued on for decades. With a name meaning "four palaces" Chowmahalla is an excellent way to spend the day in Hyderabad. Walk through the halls of this grand historical palace, take in unbelievable architecture, and explore the many intricate halls and courtyards!
4. Golconda Fort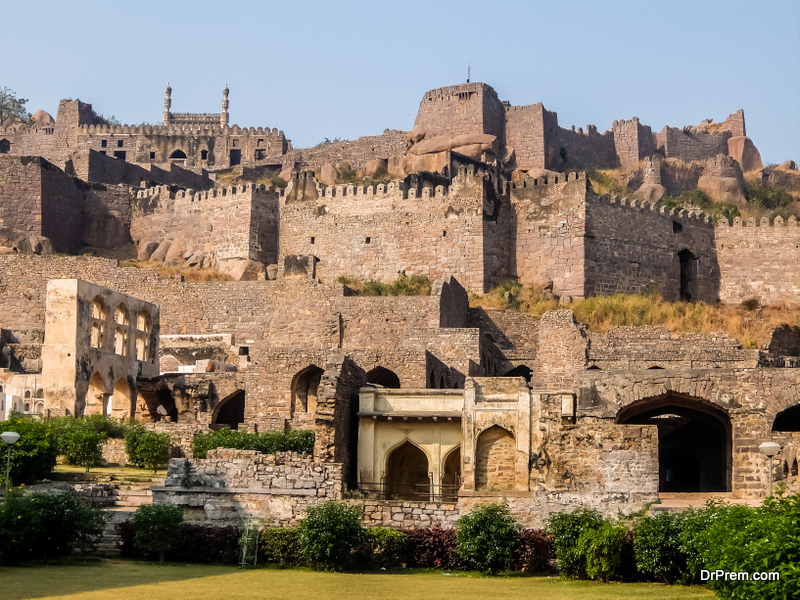 Once the center of a vibrant trade community because of the local diamond mines, Golconda Fort is a majestic structure that is worth an entire day of your visit to Hyderabad! This citadel was once the capital city of the Qutb Shahi dynasty! Some of the most famous diamonds in the world once called Goldconda Fort home.
These include the following:
The Daria-i-Noor Diamond
The Hope Diamond
The Koh-i-Noor Diamond
The Noor-ul-Ain Diamond
Princie Diamond
Regent Diamond
Wittelsbach-Graff Diamond
This amazing archaeological site has a rich history, incredible ancient structures, and captivating tours that walk you through the fort and the historical information! A great way to add outdoor activities to your itinerary, visiting Golconda Fort will be informative and filled with hiking and walking!
5. Nehru Zoological Park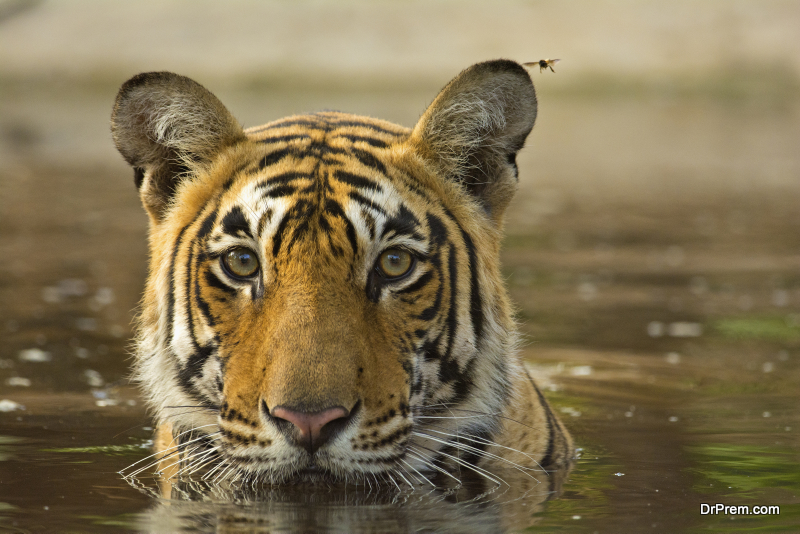 As one of the most visited sites in Hyderabad, your holiday wouldn't be complete without a stop in at the Nehru Zoological Park. Also known as the Hyderabad Zoo, this 380-acre park is home to nearly 100 species of wildlife. Whether you're there to experience native Indian animals like the Indian rhino, the Bengal Tiger, an Indian Elephant, or see a wide variety of well-taken care of animals, this is the place for you to visit!
The Mir Alam Tank is located close to the Nehru Park. This reservoir is not only home to the Mir Alam Park, but it is also provides hundreds of migratory birds a place to rest their weary wings. This way you not only get to see the animals living in the zoo, but also the beautiful birds that take off from this impressive 600-acre reservoir.
The Best Things to Do on Your Hyderabad Itinerary
Putting together your Hyderabad Itinerary doesn't have to be difficult! With so many fun-filled places, historical sites, and things to do, it can be overwhelming! This list of the best things to do in Hyderabad will help you figure out the best way to spend your time in this amazing Indian city!
You can not only enjoy the theme parks in Ramoji Film city, or walk the streets along the Musi,  but you can also explore Chowmahalla Palace! With such a wide range of activities, it will be an unforgettable holiday in Hyderabad, India!
Article Submitted By Community Writer