Tourism is the mainstay of the smallest Asian country, Maldives, comprising of 26 atolls. You cannot experience a good island vacation without staying in one of the exotic resorts here.  My dream of spending an exciting island vacation turned into an amazing reality as I stepped into Kurumba resort that allowed me to take the flight of fancy. It is not surprising that the resort offering much more than the sun, sand and sea sees the maximum footfalls all round the year.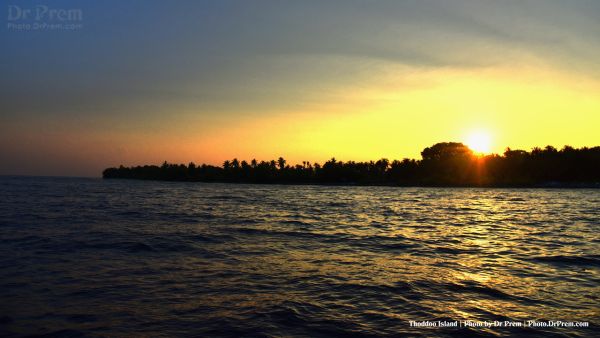 Kurumba gives you unrestricted access to a crystal clear lagoon. The azure water is a treat to get yourself drenched in tranquility.  I was simply lost floating on the lagoon casting my stare at the huge sheet of blue overhead. It is breath-taking! In fact, I found everything as per my wish list. Who would have ever dreamed of the existence of such an indulgent luxurious bathing experience in Veli Spa?  I couldn't help but appreciate the tourism-boosting activities of this country to cater to the diverse standards of tourists from abroad.
No sooner had my feet touched the soil of Maldives, a hearty welcome at the airport by a Kurumba resort staff heralded a great vacation ahead.  I was amazed by the way I was transferred to a luxurious speedboat from the airport to reach the resort, taking barely 10 minutes. This splendid boat ride crossing the blue waters started opening up the pristine beauty of the country before my eyes. Much to my delight, I found lots of variations unfolding in the next few days.
Water sports attract me a lot and here I found an amazing opportunity for scuba diving undersea. With my prior experience, it was just adding another great event of my life.  It felt splendid to explore the green paradise in a submarine environment with magical corals and marine vegetation greeting you. You discover a fancy fairyland where you swim with the gliding manta rays flashing lights and surreal color. The guides are well trained and their friendliness added more charm in this sport.
After a euphoric under water activity, great food, wine and lively entertainment is what you look for to satisfy your soul to the fullest. Believe me, in Kurumba, you just cannot ask for more. A wide choice for savoring gourmet delicacies is there to take you through an awesome gastronomic journey. Thila restaurant is legendary for grilled sea food. Morsels of grille melt in the mouth as you savor your meal served in style. You can even opt for teppanyaki at Hamakaze. It is a Japanese culinary miracle. Choices are open and there is every opportunity for vegetarians, non vegetarians and flexitarians to take an awesome break into quality kitchens.
The restaurants are many, and I strongly suggest you must try the following or at least a few of them:
1. Vihamanaa.
2. Thila .
3. Hamakaze.
4. Al Qasr.
5. Mahal.
6. East.
7. Isola.
8. Kandu.
9. Athiri
10. Kalhu.
The range of culinary delicacies offered gives you back more than the money spent in terms of taste, aroma, and table décor and chef hospitality. There are culinary tutorials and facilities for in- villa dining as well.
Fun and entertainment: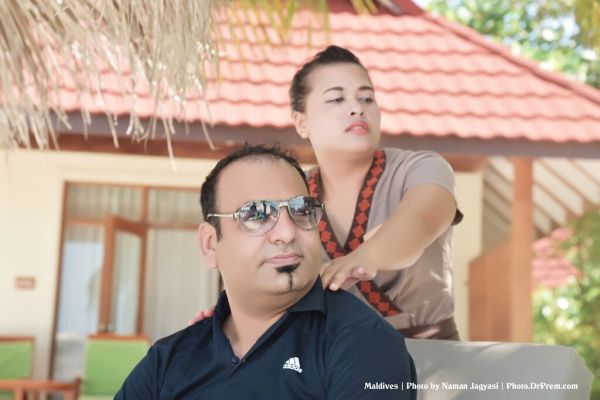 Kurumba due to its proximity to Male, the capital city, offers high voltage musical shows performed by the best talents. DJ nights, live bands, jazz and local dance nights of Bodu Beru keep the guests enchanted. Dancing under the starlit sky amidst beaming faces was a real fun. Respecting the cultural tradition, the resort offers cultural dances and shows soaking the tourists in the vast ocean of entertainment.
Majaa recreation centre and Majaa kids club keep the kids and adults equally absorbed in fun. My kids had a good time remaining totally occupied in exciting games. These entertainment centers kept them bubbling with enthusiasm.
Kurumba is a perfect holiday resort catering to the needs of the tourists belonging to all age groups. The visitors, whether they are a large group of friends, honeymooners, love birds, couples or families, there is always something to explore the resort and its surroundings.
My special appreciation goes to the customer handling team of the resort that offers Maldivian hospitality in its best traditional charm. In fact, the team here thinks seriously about every precious moment you spend and design innovative ideas to make your holiday mind blowing.
Exploring the offers by this awesome resort, there exists a value for money spent on all inclusive packages. They primarily include:
Dine around all-inclusive package: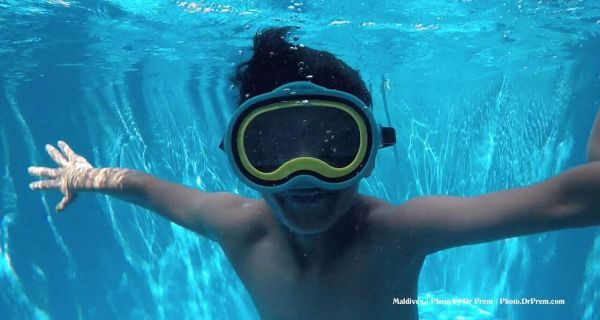 – Cozy accommodation with all amenities.
– Vihamanaa buffet breakfast in superior rooms to deluxe bungalows.
– Thila premium breakfast in beachfront deluxe bungalows and all villa categories.
– Dine around all inclusive dining programs with delicious kitchen miracles from 8 select restaurants that will give you a gourmet experience of your lifetime.
– A wide choice of beverages that includes both alcoholic and non alcoholic range. There is an opportunity for thrilling and fun filled excursions every two nights.
Full board all-inclusive package:
– Cozy accommodation.
– Vihamanaa buffet breakfast in cozy nooks ranging from superior rooms to deluxe bungalows.
– Thila premium breakfast in beach-facing deluxe bungalows and all villa categories.
– A wide range of both alcoholic and non alcoholic beverages with choicest excursions every two nights
– Hearty lunch and dinner in Vihamanaa's newly renovated restaurant with a range of culinary delicacies including local kitchen products that will turn you on.
– Free wi-fi and snorkeling gear.
Weekly entertainment schedule of Kurumba:
Although I could not manage to be in person in all the entertainment packages, but the following list would help to make your choice.
A) Exciting Mondays: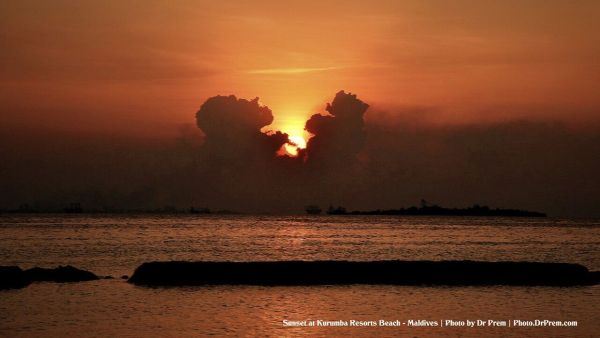 – Marine Biology Presentation:
This is an educational exploration organized every Monday by the recreation team and diving centre managers of the resort. There are video exhibits of the local marine life to build an acquaintance with the ecosystem in and around this beautiful island.  I found it very educative. It focuses on safe snorkeling while exploring the marine life underwater.
– Blues nights:
The guests have the opportunity of savoring the exciting musical programs by Mishy and Zara who perform every alternate week. Their powerful delivery left me engrossed for hours.
B) Boozy Tuesdays:
I was quite amused to see the great entertaining packages associated with drinks and cocktails.
– Sunset cocktail session:
The resort arranges sunset cocktail party for the guests in between 5 pm- 6 pm in the evening. Guests were really enjoying the drinks along with the glorious glimpse of the sun gradually going low on the horizon painting the sky in unique shades. The team introduces the guests to places of interest and anecdotes that are absorbing.
– Bodu Beru dance and drums:
This musical program reflecting the culture of Maldives has a unique charm that keeps the guests engrossed.
– A night of Jazz:
Guests can relax under a starlit sky in a magical night and listen to pulsating jazz performances.
C) Enchanting Wednesday:
– Detune:
An immensely gifted Maldivian band. They enchant the guests with the musical performances delivered with elegance.
D) RockingThursday:
– Choicest DJ evening:
Guests have the opportunity to spend an amazing evening with the sensational DJ Paiday. His collections are a mix of modern and old charming numbers. Feel the pleasant sea breeze and enjoy the musical program as well. It is a unique experience.
E)FridaySunset Jazz:
Guests throng at Athiri Bar for an exciting combo of jazz and guitar tune. It's pure magic. The stars of the evening performance will hold you mesmerized.
-Friday movie night:
As the week approaches its culmination,  you will find more surprises for you in store. One of them is Friday movie night.
F)Saturday DJ evening with chill out session:Again you have DJ Paiday right here. Enjoy his exciting company and a splendid chill out session. It is super.
G)Sunday- Wine tasting in the lagoon:I feel thatSunday in Kurumba should be reserved for a wine tasting session at Athiri bar's exclusive Lagoon. It is a unique way to make friends and have a great evening for socialization over a drink or two.
– Def note live band:
A five piece cover band with an awesome mix of modern and classical numbers to keep you high and happy. It is one of the best musical bands in Maldives.
Medical facilities:
Kurumba resort has been doing well to provide medical facilities to the guests too. It features an in-house doctor accessible 45 weeks around the year. In a week, he is available six days.
Environment awareness:
Finally, the measures taken by the resort team in generating environment awareness among the visitors to preserve the ecosystem of the coral enriched atoll deserve a special note of praise. Visiting the recycling plant where most of the used things can be recycled taught me a lesson to take care of mother nature on whose cozy lap we are leading a peaceful life.