Are you looking for the most entertaining holiday destinations this year? You can obtain a pretty impressive trip advice for your next Euro Tour if you follow Oliver's Travel interactive infographic that describes a whole new level of fun in Europe. They have released European Fun Index which is based on the number of facilities accessible in every city.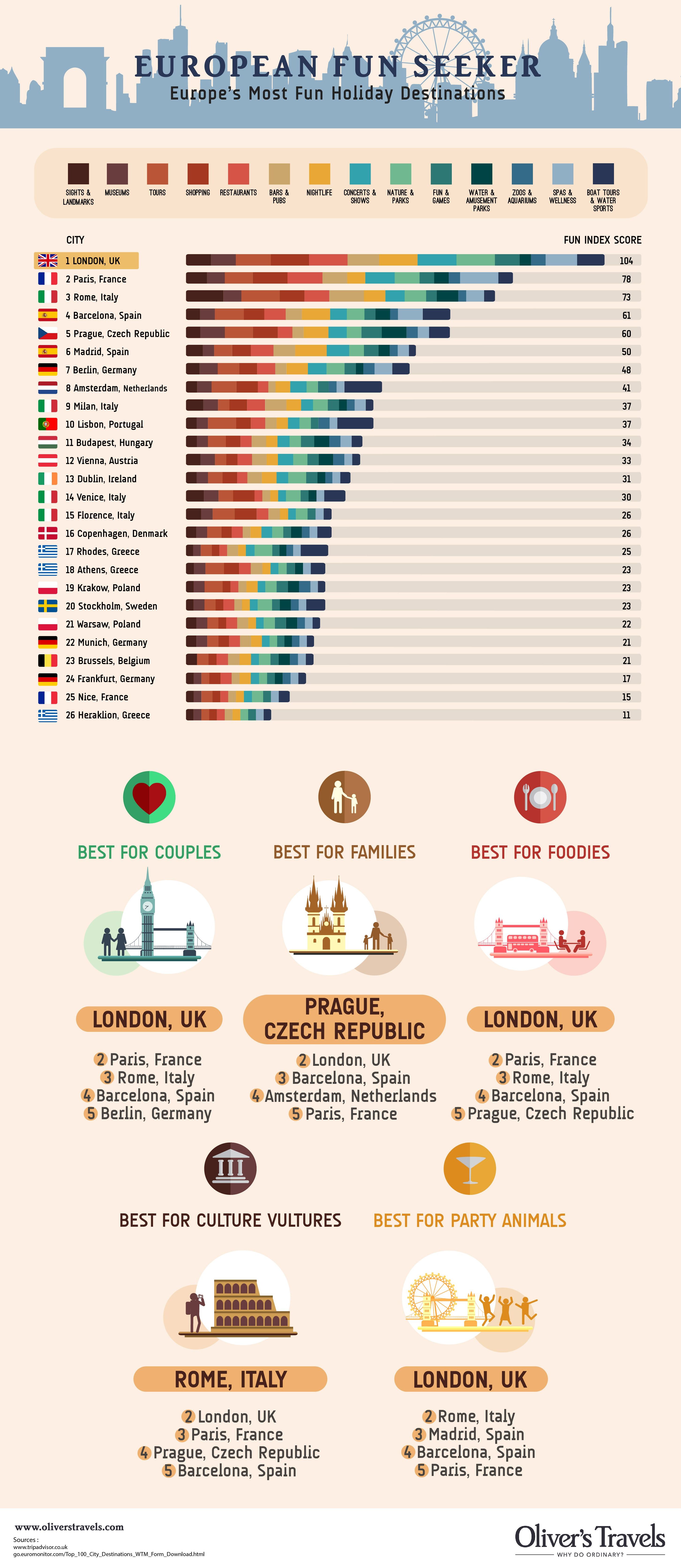 Save up for the most favorite city in Europe, London with the highest ranking on the Fun Index pursued by Paris, Rome, Barcelona, and Prague. The infographic illustrates the categories in which European cities are ranked in relation to a number of facilities. For the select amenities, each city was awarded a score from 1 to 10 with a maximum count of 140.
Making it easy for you to plan your journey, the 'Best For' rankings are calculated to establish relevant categories for couples (restaurants, nature and parks, wellness and spas), food-lovers (restaurants), families (water sports, amusement parks and boat tours), culture vultures (sights and landmarks, museums and tours) and party animals (nightlife, pubs and bars). London got #1 spot for couples, food, and party; Prague for families and Rome for cultural enthusiasts.
There's much more to the infographic, make sure to go through all the particulars!
Article Submitted By Community Writer