Travelling internationally is an exciting venture, but can be quite daunting. When travelling to a domestic destination, you expect to come across people that speak English, accept your currency, accept your credit card, use your electricity, eat familiar food, adhere to laws and customs you are familiar to and so on. Not so when you visit a foreign country. You need to be aware of the following prerequisites when preparing for your international trip. Take these tips into consideration before setting foot on foreign ground:
Language and Communication
There are relatively few places in the world where English is spoken as a first language, predominantly the UK, parts of Canada, Australia and New Zealand. In other former British colonies, English is spoken, albeit in a strange and at times difficult to understand manner. Travel to Europe and Asia and you are in for some interesting conversations. Get a language guide with at least the most common phrases and a pocket dictionary.
Don't assume that your cell phone, laptop or tablet will work wherever you go. Countries often have different cell phone technologies and you might well find that you will have no reception. Using international roaming on your cell phone can be horribly expensive. It is often cheaper to buy a prepaid phone, use it during your trip and give it to a stranger when leaving.
Preparation
Don't assume that you can travel to a country armed with only your passport. Contact the local embassies to find out what the travel requirements and restrictions are, well ahead of time. Some countries insist on your passport being valid for at least six months from date of entry. Tip: Be careful where taking tobacco and alcohol products with you. Drugs are a no-no.
Find out about the electricity in each country that you will be visiting. Apart from the 110v vs. 220v issue, countries often have different wall plugs. Any electrical equipment that you drag along might well prove worthless. Tip: Most newer TV's have a USB port on the side where you can charge your cell phone.
Health and Safety
It is crucial that you find out whether there are any health concerns in the countries or regions that you will be visiting. The Centers for Disease Control and Prevention (CDC)'s website (http://wwwnc.cdc.gov/travel/destinations/list) provides information on vaccination and other requirements. In certain cases, you need to take medication in advance of your trip and continue it for some time after returning. An example of this is anti-Malaria medication. Make sure that you have adequate medical insurance. Government-run medical facilities in developing countries and remote areas leave much to be desired.
Political, criminal and general safety concerns exist in many countries in the world. Even in countries that experience relative peace and stability, there are areas that should be avoided. Do your research on each country and city that you will be visiting.
Currency
Never assume that all currencies will be accepted wherever you travel. US Dollars are widely accepted by banks and hotels, not so at small shops, taxis, etc. Using a Bureau de Change at an airport is the most expensive way of converting your currency. Where possible, ask your bank to issue you with the currency of the country that you are travelling to. In developing countries, credit cards are not as widely accepted as you might be used to. It is a good idea to keep travellers' checks separate from your receipts (with check numbers). Losing both will make it extremely difficult to replace.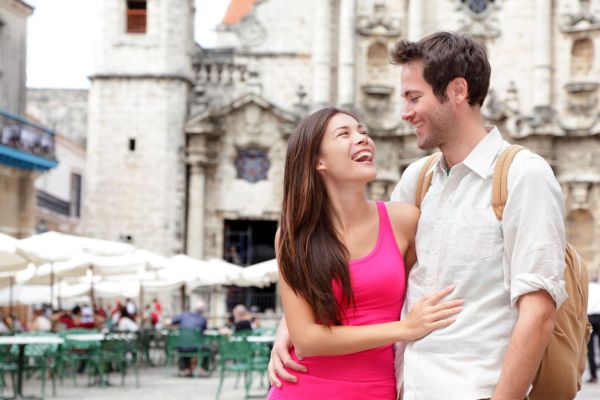 Have Fun
Do your research about the country you will be visiting. There are many websites where you can read up about the country, its history, culture, people, religion, tourist areas, important places to visit and more. The worst is to get to a city and having to ask what is worth seeing. Do your homework.
Summary:
To ensure that you make the most of your international trip: be prepared. The best way to do this is to do some research about what to expect, make sure you have the essentials, and familiarise yourself with the customs and practices in that particular part of the world.