Denmark's capital city Copenhagen is known for its edgy, cool and ancient history that dates back more than 900 years. The richness of this city reflects very strongly in its parks, cathedrals, magnificent places and various other iconic and historic landmarks spread across the city. For tourists, this city offers a variety of things to do and places to see. You can make your trip to Copenhagen interesting with these fun activities and places to see.
Amalienborg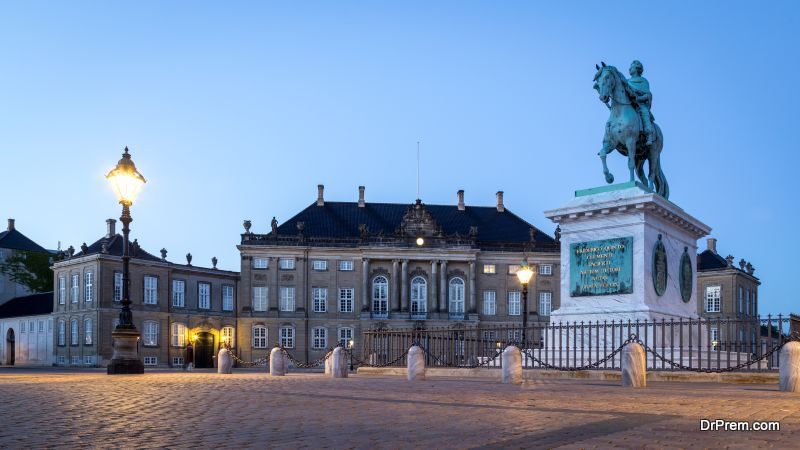 The royal past of Copenhagen reflects clearly in the architecture and royalty of the palace. One of the best things about this place is that it offers tourists a chance to see the guard changing ceremony of the royal palace, which is held at noon. The air is filled with the beating of drums and beautiful music and a synchronized march. Very close to the palace, you have the Frederick's Church and Copenhagen Opera House, which is at walkable distance.
The Botanical garden
The heart of the city is enriched with Mother Nature as you get to see a variety of plants under one room. These plants are not just from the local soil but also from various parts of the globe. You can spend a nice day walking though the various greenhouses which date back as old as 1874. This will not only make your day relaxing, but it is a perfect option if you want to take the kids along with you and get them to learn about the different species of plants.
Copenhagen Zoo
Founded in 1859, the Copenhagen Zoo is Europe's oldest zoo. From birds, dwarf deer, marmosets, snakes, crocodiles and various other species, this 1500 sq ft Tropical zoo is worth a stopover. Within the premises, there is a special zoo for kids where they can see the training of horses and get a chance to see the dwarf goats that originate from Africa. There are a lot of fun things to do in the Zoo, so you should plan your trip accordingly.
Dyrehavsbakken
Another place that you will not regret visiting is located 10 minutes away from the city by road. This is the Dyrehavsbakken forest. The reason why this place is so popular is because this is where the world oldest amusement park is located which was built in 1583. A perfect place for people of all ages, you can enjoy the various rides and have a fun filled day. The star of the amusement park is the wooden rollercoaster that is 82 years old.
Christiania- the controversial town of Copenhagen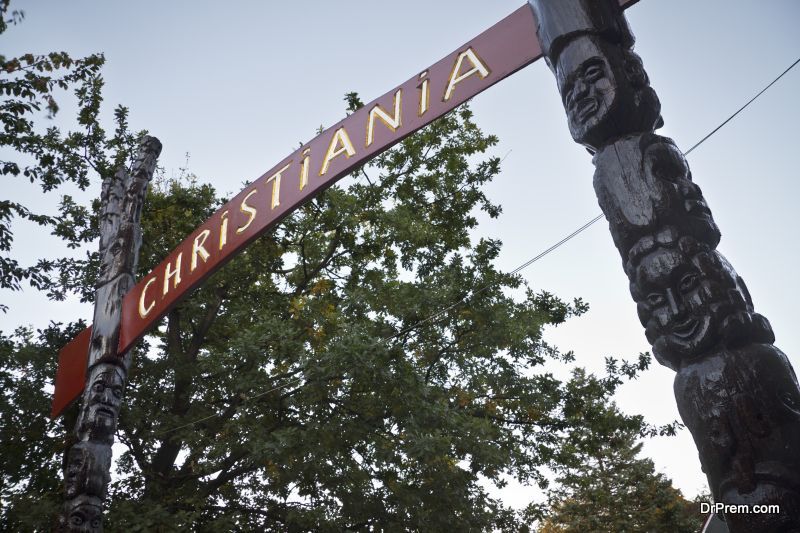 The beauty of this town lies in its lake and natural trails. It is also the home to various concert venues, artist workshops, bars and restaurants. Another thing that highlights the beauty of this place is the unique houses that are built by hand. In short, if you want to find out how it feels to live in a nontraditional lifestyle, then this place will show that to you. It is also heaven for marijuana lovers and that is why, it is also called as the Green Light District.
Torvehallerne Market
Foodies will love this place, right from local produce to various other cuisines and specialities. The Torvehallerne market gives you a chance to experience the mouth-watering delicacies. People who love chocolate, tea and wine will surely enjoy the various flavours this market has to offer. A place where you have various types of restaurants and stalls. You can spend quality time walking around in the market and tasting the wonders and flavours that it offers. People who have the provision to cook food will get some quality ingredients for their cooking.