Planning a cruise has so many wonderful options making it really hard when it comes to a matter of choice. The fun sail can range from party boats in the Caribbean, lavish Yacht rides in the Mediterranean to ecstatic river cruises in Asia or daring ship expeditions through the icebergs in Antarctica. 
The type of cruise would depend a lot on your budget and inclination towards specific likes, whether you prefer good food and wine, or all night parties on board, or you are a daring sort of a guy looking for adrenaline rushing activities.  Here we explore some of the most mind-blowing cruise options available across the world:
A) Bahamas Cruise: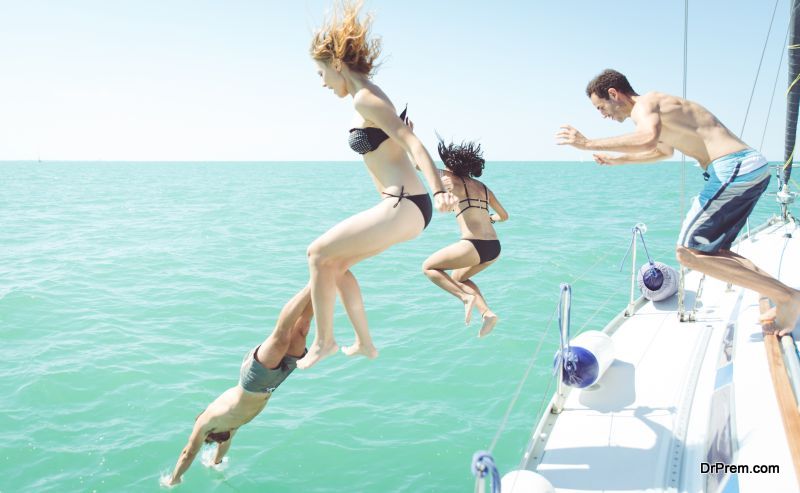 You will thank yourself for choosing this exquisite piece of land for your cruise vacation as your liner passes through the serene Nassau, Freeport and Halfmoon Cay. A perfect cruise to enjoy with families, you will be excited with Pirates and Dungeon tour in Nassau, swimming with the Dolphins in Sanctuary Bay, Freeport and enjoying the thrilling water parks in Atlantis Resort. For marine lovers, exploring the underwater marine life in Glass Bottom boat trip in Halfmoon Cay is excitement overloaded. Horseback riding by land and sea is an added attraction.
B) Alaskan cruise:
This is a different kind of cruise in the sense you are hitting the northern most fringes of the freezing water where exotic Arctic wildlife, awe-inspiring glaciers and the enchanting scenic beauty keep you engrossed. As you cruise along the North Sea, you come across spectacular fjords, mountains and a beautiful coastline with inlets and bays, islands dotting afloat on water and perhaps the rare sight of polar bears stalking a pod of seals.
The route covers the Glacier Bay national park. Some cruises extend beyond Juneau touching the Gulf of Alaska, another great experience. The cruise may also include a land travel in coach and thrilling expedition to the Denali National Park.
C) Mediterranean cruise:
Mediterranean cruise touching the southern European marine terrain is blessed with an ample sunshine, sand and surf. The scenery is awesome, the food legendary and the culture one of the most civilized, oldest and rich, giving you a taste of the glamorous Italy, sunny Spain , ancient Greek right up to the enigmatic Malta. Eastern Mediterranean cruise covers the best of Europe covering Turkey and the exotic islands of Greece like Crete, Mykonos and Santorini. The western Mediterranean cruise includes Venice, Rome, Sicily, Monte Carlo, St Tropez and the bewitching Barcelona.
The Southern Mediterranean cruise hits Morocco, Tunisia and Egypt and their delicious kebabs' and iconic monuments to cherish. You may even opt for the French Rivera to come in close contact with the celebrities who often haunt this place for vacationing. On-board facilities are mindboggling covering an access to books, toys, snorkeling, kayaking, swimming and video games.
D) Hawaiian cruise:
A cruise along the Hawaiian archipelago could be expressed in a single word ' Aloha' meaning love, peace and affection all put together. Most of the Hawaiian cruises touch the islands of Molokai, Kahoolawe, Maui, Oahu, Kauai, Lanai and Niihau. These islands are endowed with enchanting beauty comprising of tumbling waterfalls, National Parks, hiking opportunities, surfing, snorkeling and attending ethnic Hawaiian feast called Luau. There are rock climbing opportunities that will stir the young and adult alike. Cruises offer on-board facilities like video games, shopping arcades, swimming pools and fun zones.
E) Mexican Riviera cruise: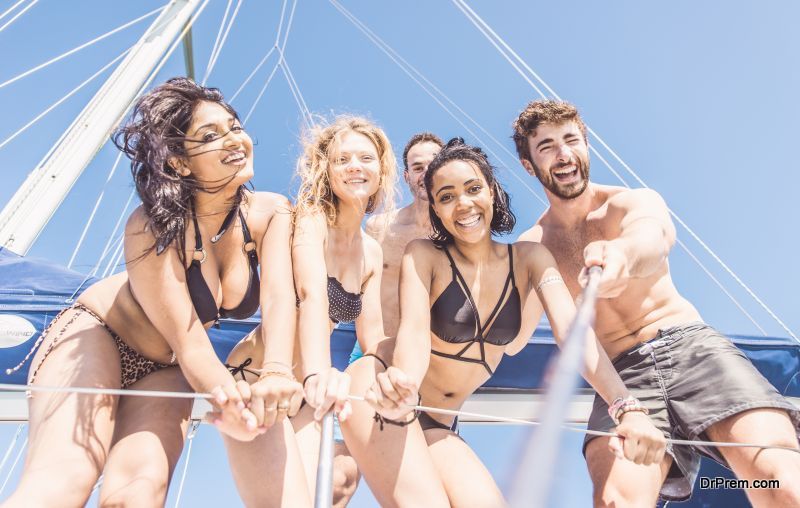 In Mexico Riviera, it is tough to decide which one is more attractive, whether it is the exotic Mexican cuisine or the exciting sand dune exploration. For a fun filled vacation, Mexican Riviera cruise has many other things in its bag. Scaling the canyons of Cabo San Lucas, deep sea fishing and Pirate Ship encounter in Puerto Vallarta are few of the numerous exciting activities that would be memorable forever.
F) Australia cruise:
This exciting cruise down under covers a number of ports like Noumea (New Caledonia, Port Vila (Vanuatu), Port Denarau (Fiji) and many other picturesque ports apart from the pulsating and emblematic Sydney. Australia specific cruises encompass Queensland, Melbourne, Adelaide, Brisbane, New Castle and sometimes reaching all the way up to Tasmania.
It is an amazing combination of surfing and exploring miles and miles of pristine beaches extending to a span of eternity. Exploration of the Great Barrier Reef is a star attraction where the tourists enjoy the exciting opportunity of exploring the marine life and the exquisite gardens beneath the sea.