Are you longing for a dream island vacation unspoiled by human footprints?  No overcrowded roads and places but just getting soaked in the noise-free tranquil ambiance and deriving sheer pleasure out of it. If this is your desire, count on the crowd-free Asian islands where stunning beaches and exquisite landscapes are waiting to steal your heart.
Asia is a continent of breathtaking beauty. Its diverse landscapes and seascapes are of immense appeal to the travelers. Tropical climate rules the Asian islands. Exotic flora and fauna, succulent fruits, mesmerizing waterfronts and beaches – it is a reality too good to be true.  Navigating down south, you come across some of the best islands in Asia within an active zone, highlighting natural marvels. Volcanoes, mountains, trenches, and archipelagos – powerful tourist attractions rest in abundance on these islands.
7 crowd-free Asian Islands for you to spend a relaxing vacation.
Koh Rong Island, Cambodia: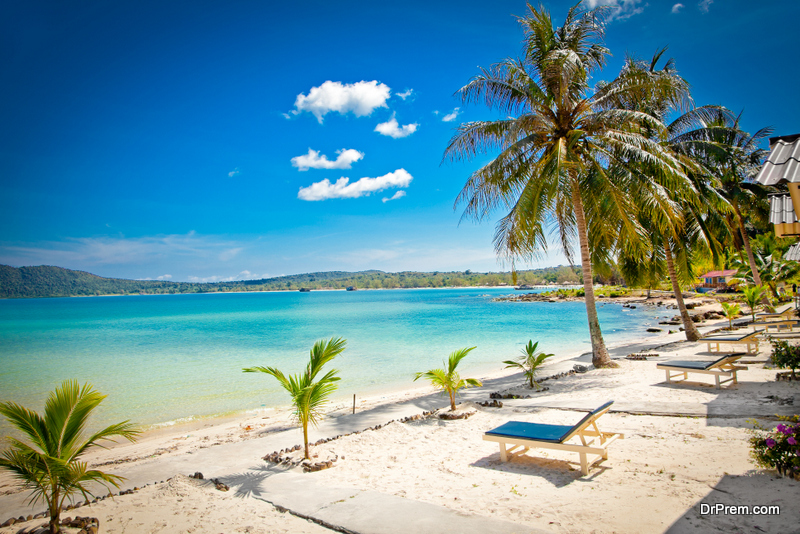 Koh Rong islands are as much serene as they are enchantingly irresistible. Here you get a view of Ko Samui island located in the Gulf of Thailand off the east coast of the Isthmus of Kra. Dotted with palm trees, coconut plantations, and dense mountainous jungles – the atmosphere here is tranquil. A twelve-foot golden statue of Lord Buddha at Wat Pra Yai temple is a bonus attraction. Plenty of sun, surf, and the sand draw tourists for a lifetime vacation. 23 beaches exist on this island, and all of them are captivating.
Palawan, Philippines:
In the list of crowd-free Asian Islands, Palawan is a popular name. Located off the southwestern pointy-headed tip of Philippines, Palawan features pristine coral gardens and the Tubbataha Reef national park, well known for its remote habitat.
A subterranean river called Puerta Princessa flows by, which gives you an uncanny feel. The river and the park are declared UNESCO world heritage sites. On the northwest, you find the unspoiled white sand beach of San Vicente. Mind you, its charm is hypnotic!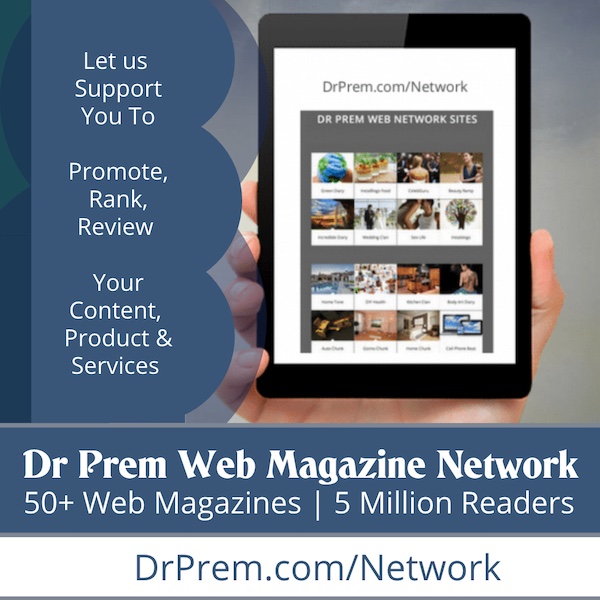 Pangkor Island, Malaysia: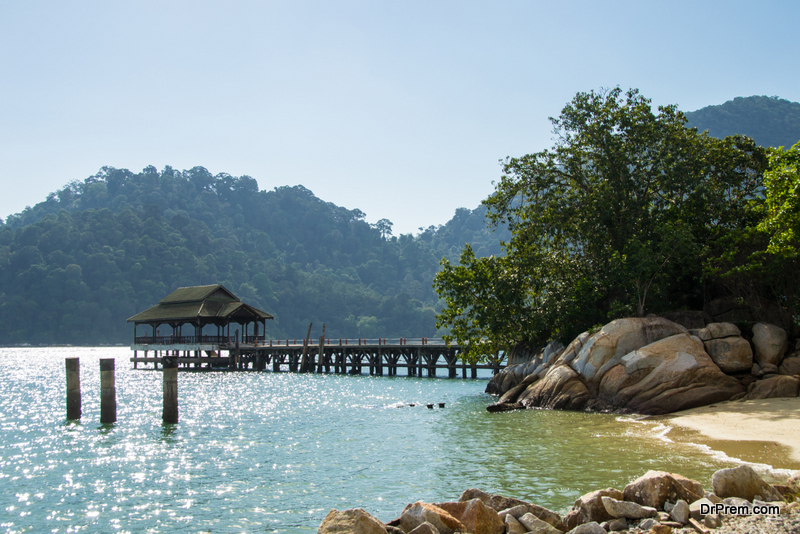 Located on the western coast of Malaysia, this tiny and yet exceptionally beautiful island has been hidden from tourists' eyes under the shadow of more famous destinations like Penang and Langkawi. The east coast features Kampong settlements where you get to experience staying in houses on stilts – a traditional Malay dwelling system. The western coast is more oriented towards visitors having a penchant for the sun and the sea. White sand beaches and sky blue bays are simply cut out to beguile you.
Lampi, Myanmar:
One of the best islands in Asia, Lampi is certainly one of the model crowd-free Asian Islands possessing a huge potential for tourism. The largest island in the country is also a part of Lampi marine national park, where immaculate rainforests abound. Sequestered beaches would rivet you to the spot as would the coral gardens with their gorgeousness.
Here you have a wonderful opportunity to explore the culture of Moken 'sea gypsies', one of the minor ethnic groups in Myanmar. The maritime environment offers a perfect habitat for a range of fauna, including manatees, sea turtles, flamboyantly colored hornbills, and an exotic shoal of tropical fishes.
Andaman Islands, India: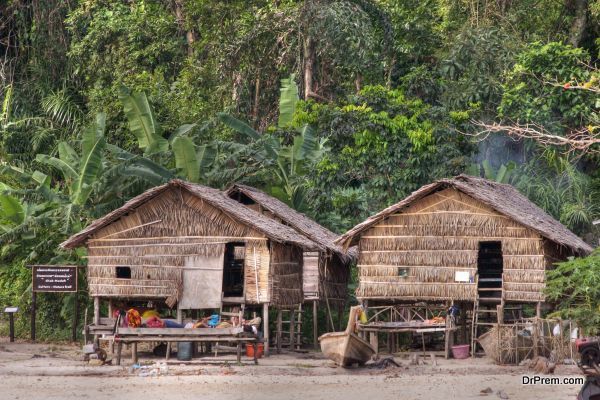 Trapped amidst the trio of the Bay of Bengal, Andaman Sea, and Andaman Archipelago, you come across some must-see Asian islands. Home to the primitive tribes of Jarawas and Sentinelese, Andaman is probably the only place in the world where Stone Age culture still prevails. However, the tribes dwell deep inside and avoid contact with civilization.
A number of beaches, coral reefs, and bays offer outstanding tourist attractions. Opportunity for scuba diving exists in the tropical waters of the Mahatma Gandhi bazaar in Port Blair. The crowd-free Asian islands here will bring you closer to nature. Other attractions are the ruins on Ross islands, gallows on Viper Island, and the legendary Cellular Jail (more commonly known as Kaala Pani).
Phu Quoc, Vietnam:
This one of the popular must-see Asian islands is closer to Cambodia than Vietnam. Tourists have ferry access to this wonderful island from several waterfront outlets in Vietnam. However, an international airport is built for the ones who seek entry in a different way. Local night markets, as well as the pearl and black pepper farms, draw quite a number of visitors. Plenty of anchovy population abound the waters from which a fish sauce is produced, thereby making this island famous.
Koh Chang, Thailand: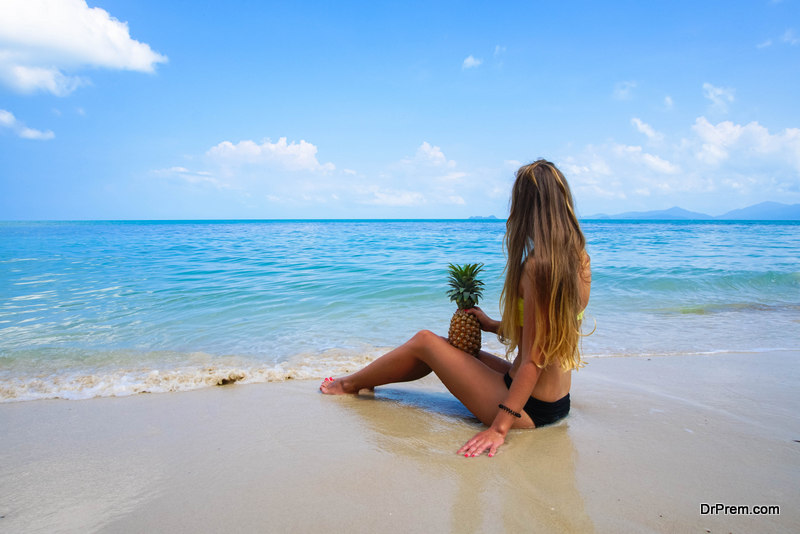 Koh Chang claims a position among the best islands in Asia. Known for sandy beaches, Koh Chang offers a true solitary ambiance. The interior is mountainous and virgin rainforests add to the supple beauty. The cynosure of Koh Chang is the Lonely Beach which is vibrant with beach barbecues and balls. The island is a part of Mu Ko Chang National Park – consisting 50 islands that offer snorkeling, diving, and other water sports.