Different cultures down the ages have a unique way of bidding farewell to the dead. Building tombs over the grave is a prevalent practice in most cultures.  It could be a tomb, a crypt or a unique structure noted for design excellence and geometric significance. Here we go describing some of the most fascinating ones worth paying a visit. 
Newgrange:
This Irish structure constructed between 3300-2900 BC assumes the status of one of the most spectacular monuments for providing a tranquil abode for the departed souls. The massive circular dome measures 76 meters across and 12 meters in altitude sprawling over an area of 4046 sq m.
A long passage buried under the mound ends up in a high domed burial chamber. The interior is intricately designed and the ceilings comprise of interlocking stone blocks. A goliath curb stone at the entrance exhibits megalithic art. It is a fine display of elaborate abstraction including spiral and concentric arc impressions cut into rock with flint chisels.
Sedlec Ossuary: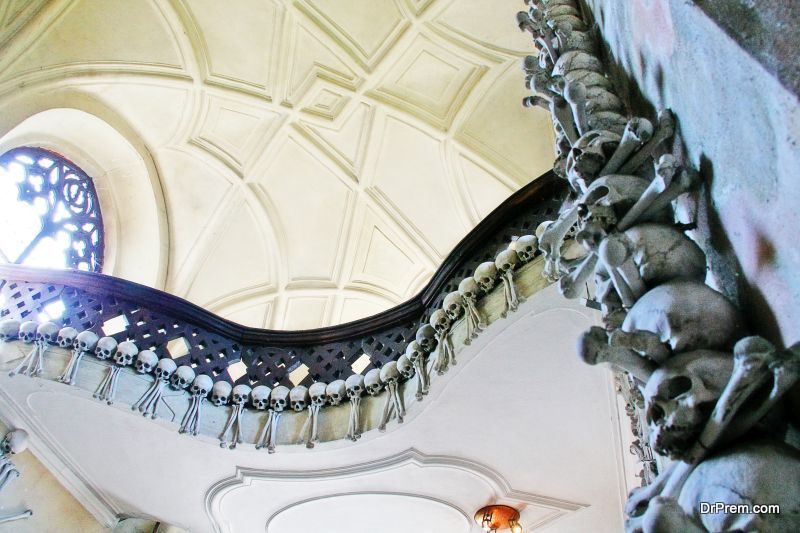 The name itself is disturbing. This small chapel in Kutna Hora of Czech Republic houses skeletons of 40,000 people with bones constituting the ingredients interior décor. They are arranged in chandeliers, chalices and in various wall decorations. Basically, this chapel was an ossuary since 15th century due to lack of space in the nearby cemetery but this typical arrangement was initiated in 1th century.
Tana Toraja :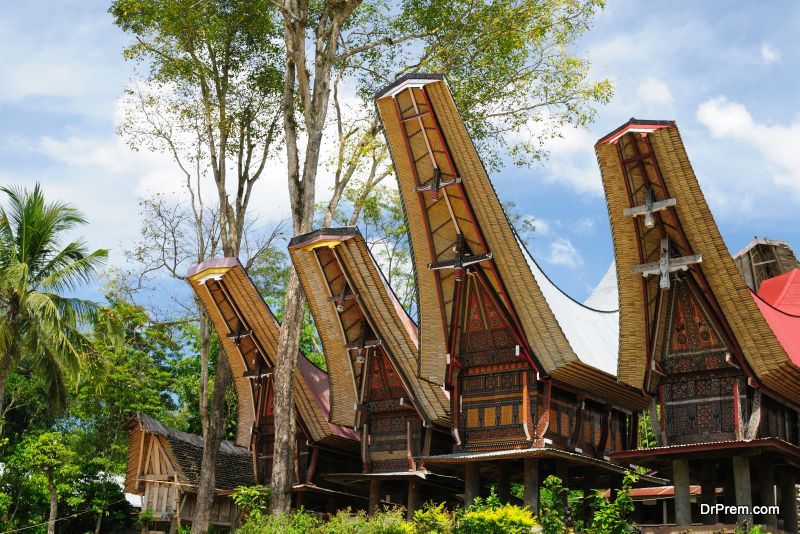 The ethnic Toraja people in Sulawesi, Indonesia observes the most prolonged mourning ceremony for the dead which may extend into weeks, months or even years. After a grisly party butchering several buffaloes, the dead are buried in a cave carved from a rocky cliff.  Wooden mannequins called Tau Tau resembling the dead are planted in a balcony carved to watch over their own remains that once pulsated with life.
Westminster abbey: 
This church in London, UK, was set up by the Benedictine Monks way back in the tenth century. The impressive structure has served as both crowning anointment function for the English royalty and also the final resting place for kings, aristocrats and monks. Lyricists and writers and scientists of fame like Rudyard Kipling, Thomas Hardy, Ernest Rutherford, Sir Isaac Newton, Charles Dickens and many more have entered the Abbey.
Giza Necropolis: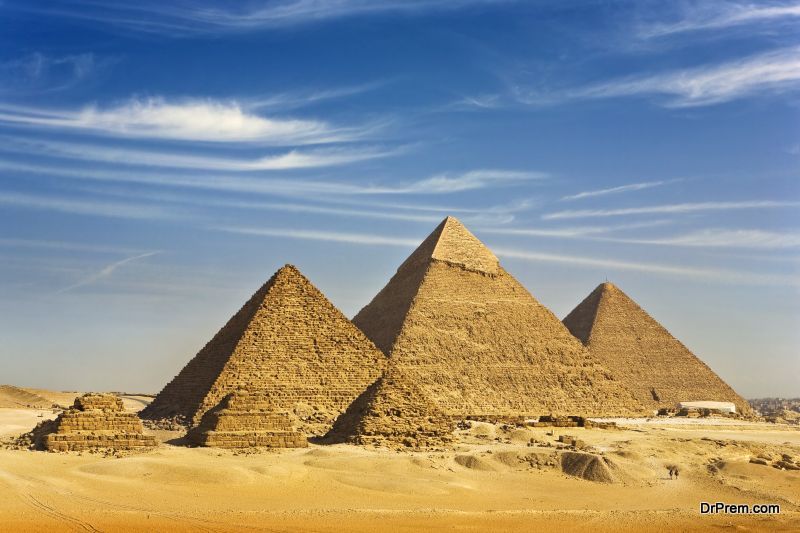 This is the largest pyramid in Egypt and one of the iconic members of the ancient seven wonders of the worlds that exists till today. The mammoth structure entombs the famous Egyptian pharaoh, Cheops or Khufu. It is 481 feet in height with the bases being 758 feet in width. The structure comprises of stone blocks each weighing 1.5 tons each presenting an amazing engineering feat.
Taj Mahal, Agra, India: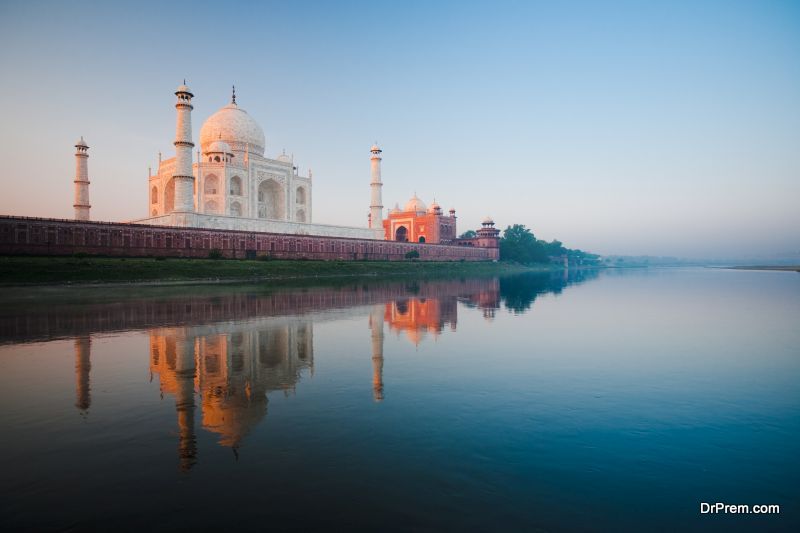 This white marble amazing structure was built by the Mughal emperor ShahJahan to commemorate his beloved departed wife Mamtaz Mahal. It is legendary for its splendid 35 meters high marble dome that attracts tourists from different corners of the world. It was awarded the status of UNESCO world heritage site since 1983.
Mausoleum of the first Qin emperor and terracotta army, Shaanxi, China: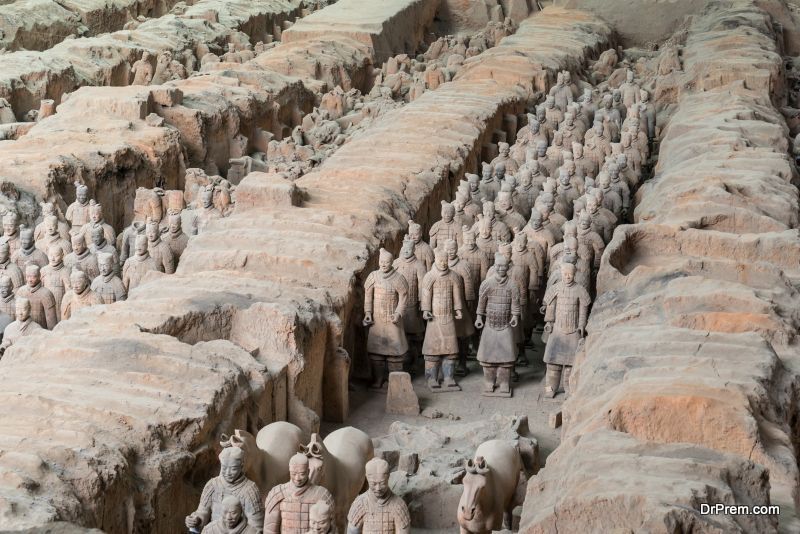 This famous mega structure extends over several kilometers in a circular pattern housing the complex and enigmatic troops made of terracotta. The mausoleum is a recent find discovered in 1974 and the terracotta soldiers were deputed to protect the Qin emperor even after death. The amazing tableau consists of over 8000 soldiers, 130 chariots, 520 horses and 150 cavalry horses.
Lenin mausoleum, Moscow, Russia: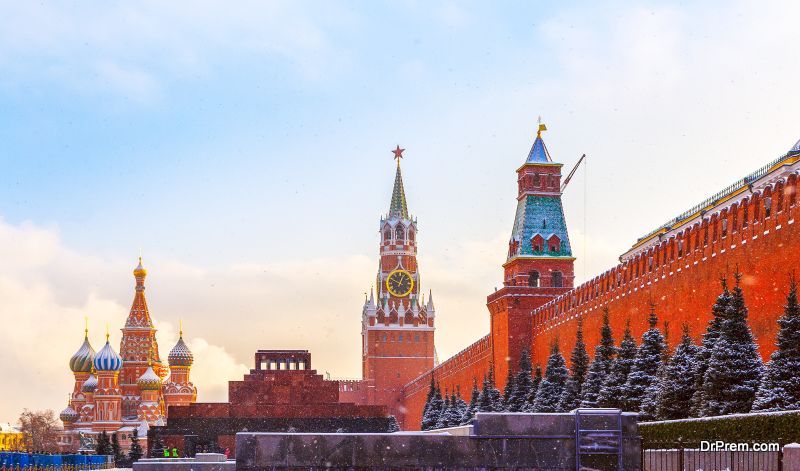 Located in Moscow's Red Square with the Kremlin and St Basil's cathedral close by, Lenin's mausoleum contains the embalmed body of Vladimir Lenin, the globally famous Russian leader. The dead body was allowed for public display for a brief period after his demise in 1924. For effective preservation, the surrounding temperature is monitored at 16 degrees Celsius and humidity ranges over 80 % to 90 %. It is taken out every 18 months for a clinical wash.
Tomb of Agamemnon, Greece: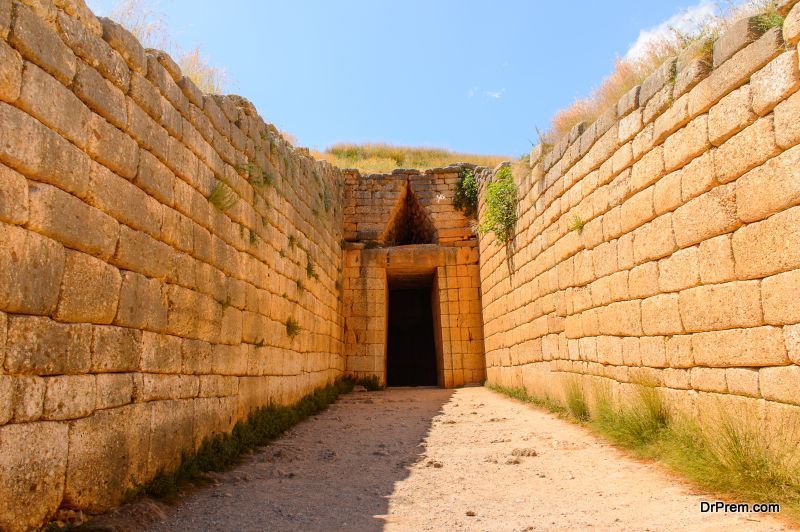 This is a classic example of beehive tomb and also known as Treasury of Areus. Constructed in 1250 BC, close to a hill in Mycenae, the tomb according to many historians is not at all connected with Agamemnon, the king of Mycenae who led the Greek army to the siege of Troy. The structure is a splendid specimen of Greek architecture from the Mycenae era.