Need to relax for a few days but you're put off by the thought of the hordes of tourists at all the popular places? Why not opt for a holiday at one of the offbeat places, of which there are many in India. You will not be bothered by teeming people. Instead, you can spend time with yourself, a little me-time in solitude to think out things or just to escape from the madness of the polluted, noisy cities. These out of the way getaways are perfect to visit on your own or with family and friends. Adventure lovers can discover new spots for trekking, rock climbing and more. Without further ado, check out these amazing weekend getaways in India:
27 unbelievable weekend getaways in India 
Ziro, Arunachal Pradesh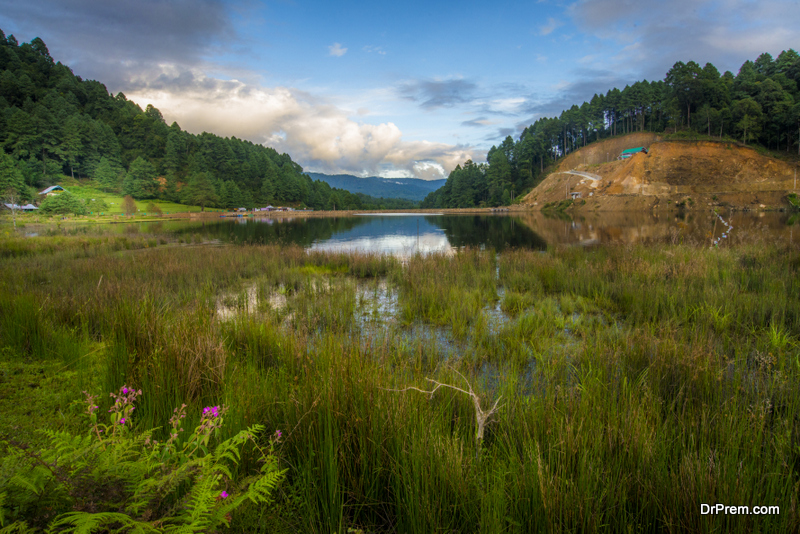 Ziro in Arunachal is extremely beautiful and serene. Feel blissful in the clean, fresh air which in itself is incredible, something which we long for in the cities. Soft white clouds, emerald green patches of fields can be seen amongst the rice field. The Apatani tribe is very friendly, and  welcomes all visitors. You would be thrilled to see their way of life, so different from yours. Ziro's music festival is an event you should not miss if you're a music lover. Ziro definitely is on our list of unknown weekend getaways in India.
Loktak Lake, Manipur
Manipur's freshwater lake is scintillating and will enthrall you with its serene, shining beauty. Loktak has floating 'phumdis' or floating islands which are quite rare in the world. If you want to just wind down, enjoy nature's abundance and just relax, this is the ideal place for you.
Malana, Himachal Pradesh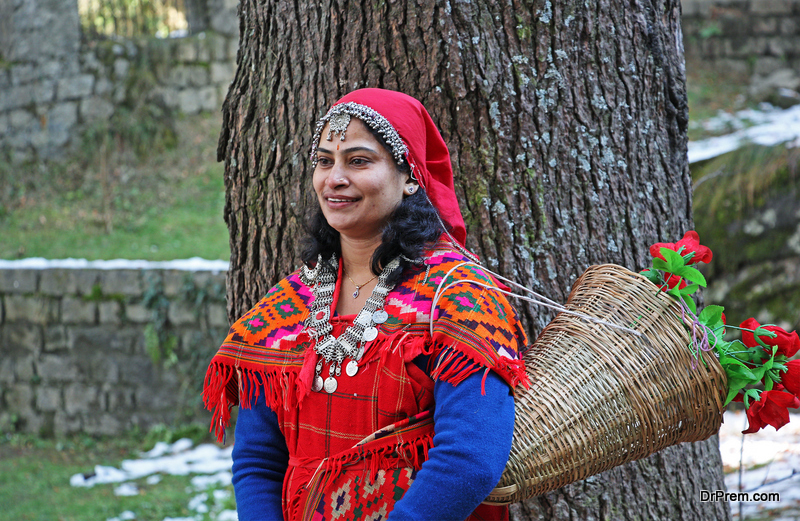 Himachal Pradesh is one of the most scenic states in India, with many famous tourist destinations. But the state also has many hidden and less popular weekend getaways in India, such as Malana. It is known as the 'Little Greece of India'. It is one of those destinations which would be anybody's idea of a utopian paradise. There are no big hotel chains, no markets full of big brands. It does not even have its own police station – when you're in Malana, you can go for adventure activities, take part in the local culture and their rituals.
Shani Shingnapur, Maharashtra
A village in Maharashtra, this village has a unique characteristic – the houses do not have any doors. The people believe that they are protected by some divine power. Why not see if you can be as trusting as them? The whole region has a low crime rate which speaks volumes for the belief and faith of the locals.
Chembra Peak, Kerala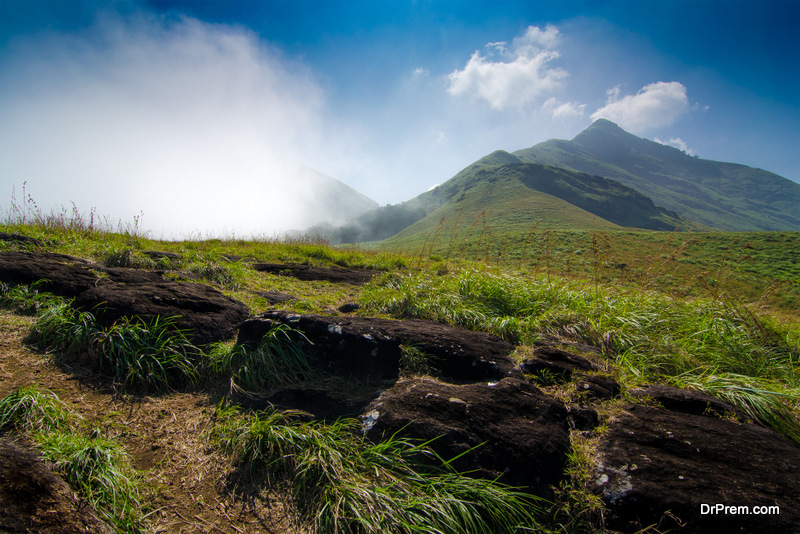 The trek up to Chembra Peak in the Wayanad district of Kerala is remarkably beautiful. The peak is 6,900 ft high and is quite secluded. Not many people visit there, except for adventure and nature lovers. Permission passes from the Kerala Forest Department is mandatory to visit Chembra. It is not tough to get a pass, and it could be one of the most memorable offbeat weekend getaways in India you ever visit. The view from the peak is panoramic and awe-inspiring, something which will linger in your memory for a long time.
En route, there is a heart-shaped lake which is known locally as Hridaya Saras, which is truly enchanting. Chembra Peak, thus is a place which is great for romantic souls as well as adventure lovers.
Devikulam, Kerala
Devikulam is another site associated with Ramayana, but located in the Idukki of Kerala. The town is named after the Devikulam lake where the Goddess Sita is supposed to have taken baths. The waters of the lake are famed for their healing powers due to their mineral composition.
Kasol, Himachal Pradesh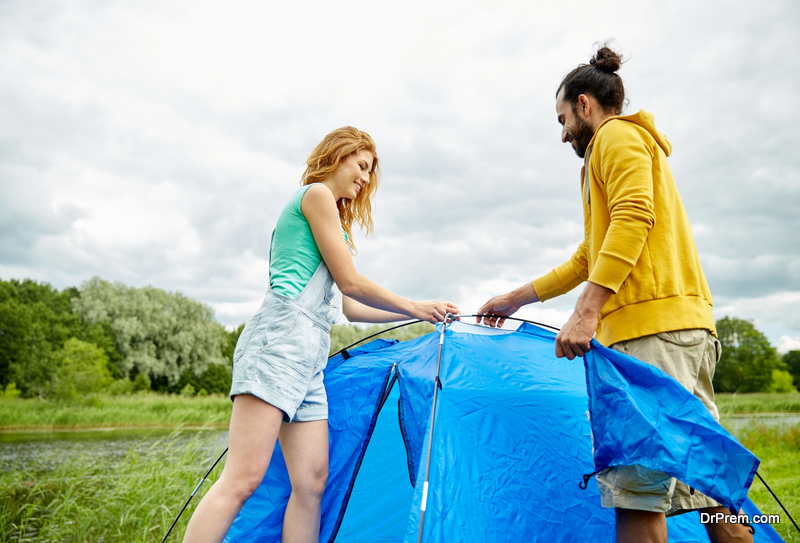 Kasol, in Himachal is another of the lovely, less popular weekend getaways in India. Located in picturesque Himachal, it is close to the famous Kullu, and is a serene calm place. There are no luxury resorts in Kasol, but it does have an interesting place which serves Israeli cuisine. Trekking, hiking, camping, boating on the river Parvati are some of the pastimes you can indulge in here.
Kanatal, Uttarakhand
Instead of Dehradun, plan a trip to Kanatal, a lovely destination just 80 kms from Dehradun. The weather is fine here and the spectacular views are enchanting. The 'terrace stays' offered by the residents of this town is another intriguing aspect of this offbeat holiday.
Gokarna, Karnataka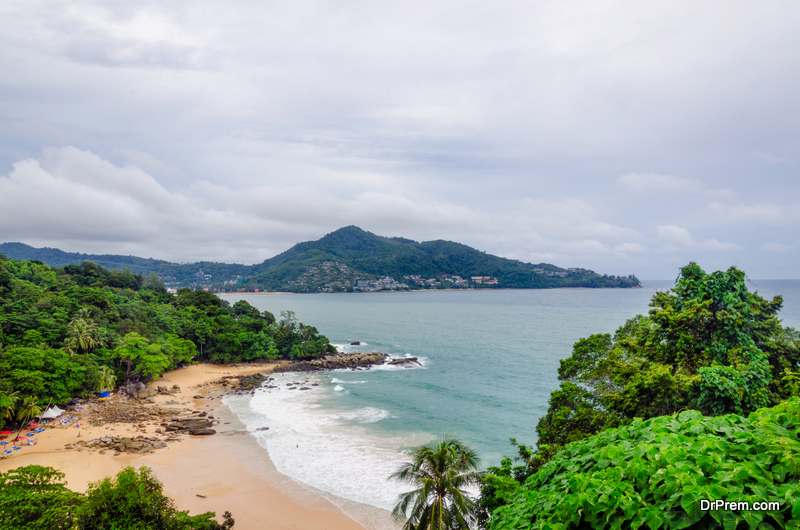 The unspoilt, pristine beaches of this little known temple town will charm you and make your holiday pleasurable and rejuvenating. The shores of the town are not filled with tourists but are quite isolated and peaceful. There are ancient temples you can visit, swim in the sea, enjoy the gorgeous sunrises and sunsets, listen to music on the beach and just relax!
Manas, Assam
Manas in Assam is situated at the Bhutan-Himalaya foothills in Assam. It is abundant with unique biodiversity as well flora and fauna. Project Tiger was started here in 1973 and now the tiger population of Manas has increased considerably. It is a World Heritage Site as well and if you're lucky, during the safari, you could see the Pygmy Hog, which is the last surviving species in the world. It is one of the offbeat weekend getaways in India which is unforgettable.
Khajjar, Himachal Pradesh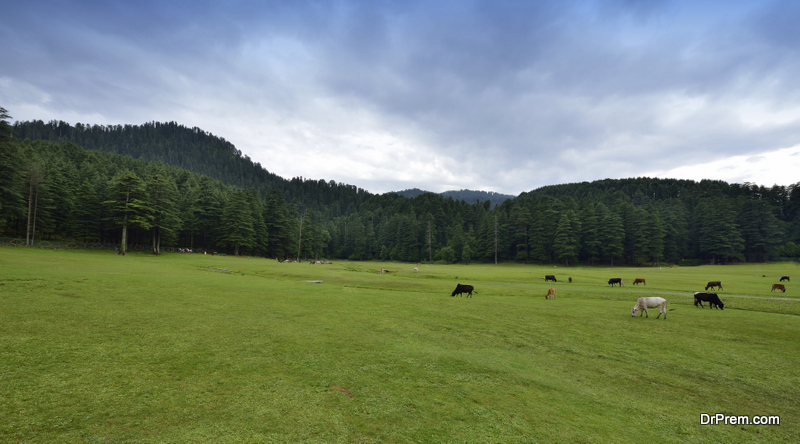 You must plan a visit to this 'Mini Switzerland of India' at least once. The sweeping landscape is breathtaking, replete with meadows, lakes and hills. Trekking, long walks, paragliding, zorbing and horse-riding are the activities on offer, if you want to do something exciting. Or else, just seep in the beauty in winter and in summer. It is one of the most romantic offbeat weekend getaways in India.
Vihigaon, Maharashtra
If you're fond of adventure sports, then this spot in Maharashtra is the place for you. You can peacefully indulge in water rappelling, canyoneering, river tracing and down climbing. Spend a fun filled weekend here to return refreshed and rejuvenated when you go back.
Hemis, Ladakh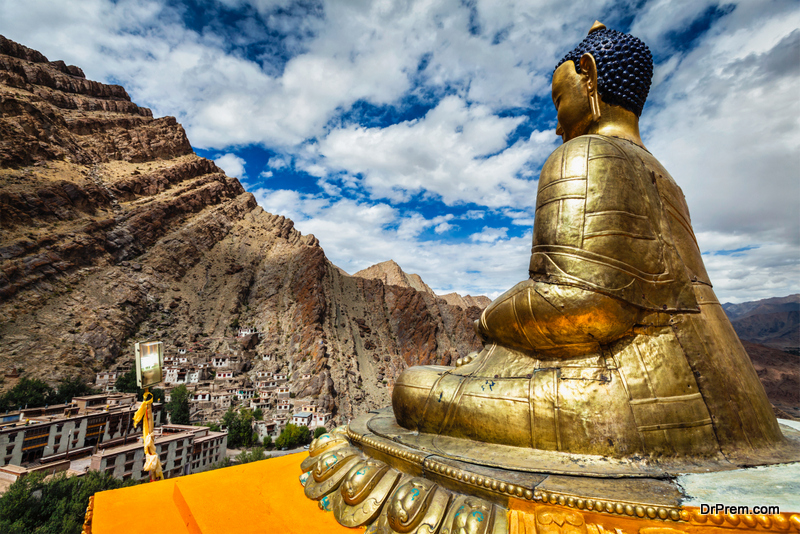 Hemis in Ladakh is surrounded by majestic snowcapped mountain ranges the whole year. A visit to Hemis Gompa or the Hemis Monastery will fill you with peace and calm. Spend a few hours, immersed in tranquility, an experience you will never forget. Hemis National Park is the only place in the country where you have the thrilling experience of seeing the snow leopard, and who knows maybe you can click a photo. In the city, you hardly get to see the sky, let alone the stars. Grab the opportunity to stargaze at night at the millions of stars visible here in Hemis, one of the little known but extraordinary weekend getaways in India.
Tawang, Arunachal Pradesh
Tawang is the place where the Dalai Lama was born. Another reason why this district is famous is due to its many revered monasteries. There are few places in India which can outdo Tawang in beauty and atmosphere.
Varkala, Kerala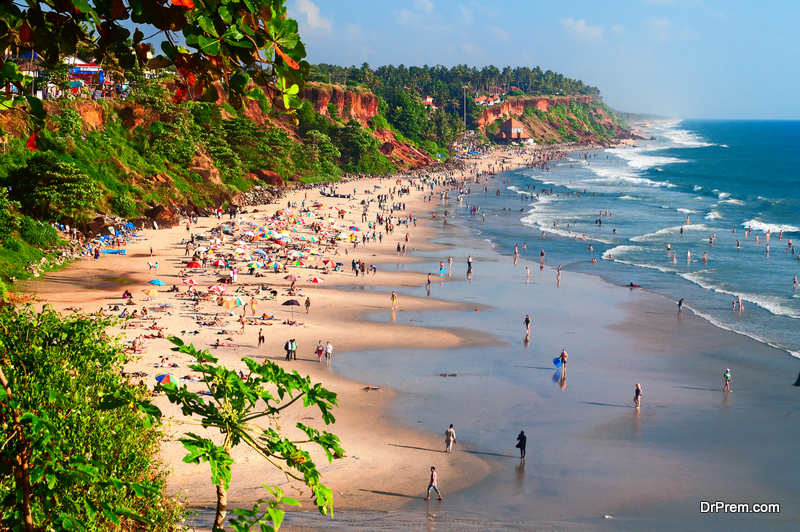 Varkala is one of the delightful weekend getaways on the Arabian sea shore in Kerala. It has everything you could wish for, from beaches to hills. There are temples as well as lighthouses to be seen. Adventure activities such as paragliding, parasailing are on offer. Swim, sunbathe, picnic on the beaches along with classes for meditation and yoga.
Mokokchung, Nagaland
Going to Mokokchung is an incredible experience. Nestled in the North-East of India in Nagaland, it is the home of Ao tribe and is the intellectual and cultural hub of Nagaland. Natural caves such as Mongzu cave, Longritzu Lenden valley, the Tangkum Marok spring, the district museum are some of the attractions you just can't pass up. The town is also famous for its rich traditions, festivals and hospitality. The people are warm and friendly, so you can be assured of a happy stay at the place.
Spiti, Himachal Pradesh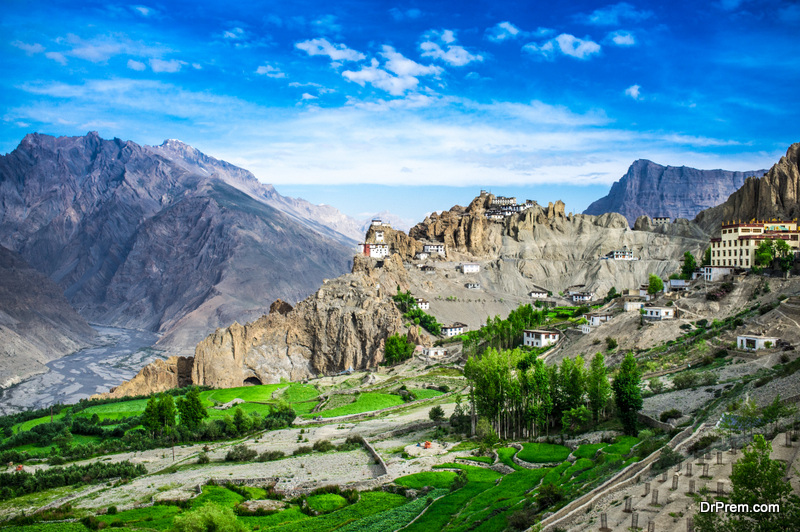 Spiti valley, at a height of 14,931 ft, should definitely feature on your list of must-visit places in India. It has soul-uplifting mountain ranges and offers adventure activities such as mountain biking, trekking, camping. The clean, refreshing air and the solitude is ideal for a perfect escape from the chaos of the city. The charming villages of Kibber, Kaza and Ki are worth visiting too. This is one of the best weekend getaways in India. 
Sandakphu, West Bengal
Close to Darjeeling is Sandakphu on the Sikkim-Bengal border. It is a lesser known retreat for the discerning tourist who wants to stay out of the way of crowds. Sandakphu is a favorite of trekkers, as well as avid photographers. Be prepared to be awestruck by the stunning view of the Kanchenjunga.
Kausani, Uttarakhand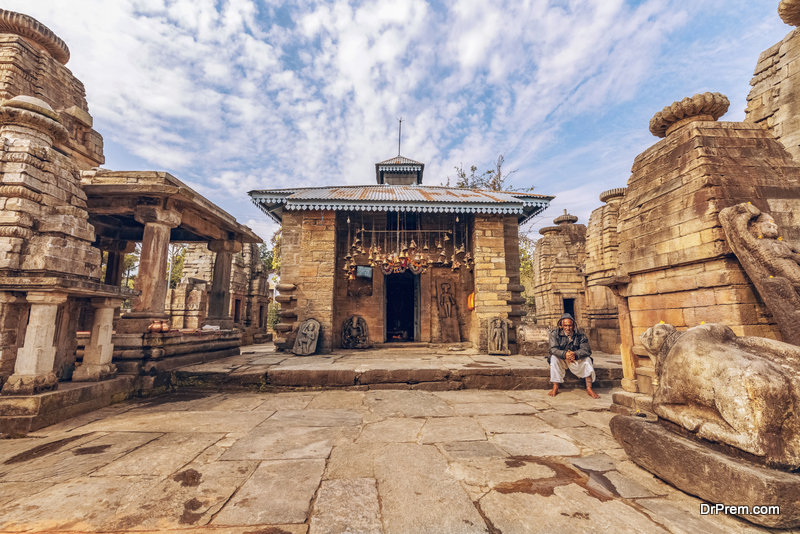 The breathtaking views of Kausani are what attracts the offbeat traveler. Gaze at the panoramic views of Himalayas in this hill station which is set among dense pine trees, overlooking pretty valleys. The Father of the Nation, Mahatma Gandhi also found peace and calm here.
Tranquebar, Tamil Nadu
Tranquebar, in the western part of Tamil Nadu, will transport you to another era, filled as it is with historical oddities. Fishing on the local fishing boats or just looking at the sea will be an experience which will remain in your memory. It used to be a Danish colony, and the Danish Port is a major tourist attraction here.
Walking on a heritage walk or cycling through town is a pleasant experience too, as you pay visits to the Maritime Museum, Zion church, New Jerusalem Church, Tranquebar Fort, Danish Cemetery and Masilamani Nathar Temple. Tranquebar is therefore a wonderful out of the way weekend getaways in India.
Dhanushkodi, Tamil Nadu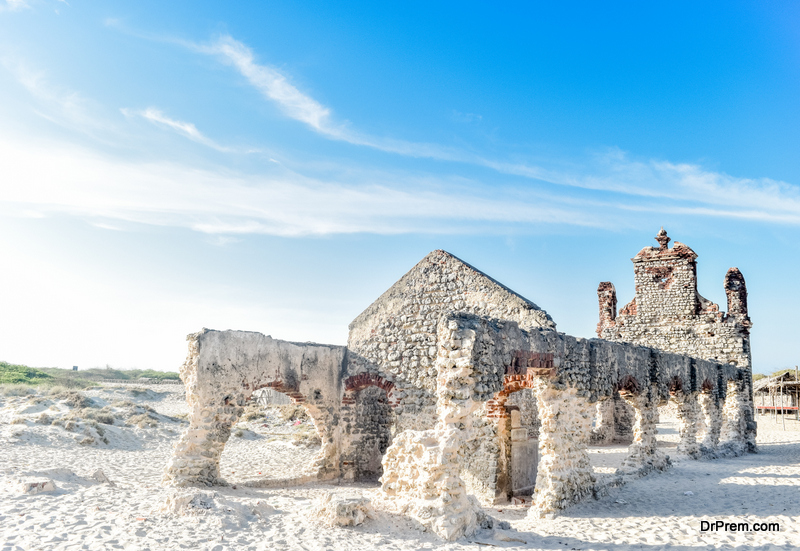 This town in Tamil Nadu is considered to be haunted, so it is not for the faint of heart. People often visit Dhanushkodi for another reason as well – to view the ancient 'Adam's Bridge' which is said to be the bridge which almost connects to Sri Lanka. You can either opt for a minitruck ride on the beach or from a helicopter ride which offers a much clearer view.
Nameri, Assam
Nameri is a National Park in Assam, and is located between Arunachal and Assam. It is incredibly beautiful, though few people know about it. You can stay in Nameri, which has several resorts, which aim to give travelers an idea of Assamese cuisine and décor. The best time to visit this lesser known weekend getaways in India, is from November through April.
Eco-camping, jeep and elephant safaris, rafting, bird watching and trekking are some activities you can participate in.
Magnetic Hill, Ladakh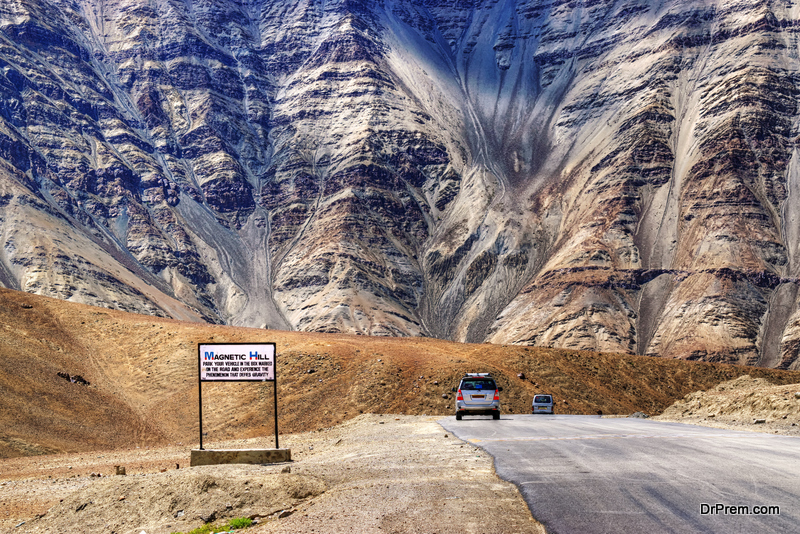 Magnetic Hill in Ladakh, offers an unforgettable experience – switch off your car on a steep hill, and you will still see the car moving up the slope! The mystery is most likely due to the trick which your eyes play on your mind, or in other word, optical illusion, but still it is worth a visit, if you want to experience something completely unique. Of course, the surrounding views are spell-binding.
Butterfly Beach, Goa
This is one of the weekend getaways in India, with a secluded beach where you can rest and enjoy in peace. The waters are crystal clear, alluring and betwitching. Swim in the water, relish the local food and spend some memorable days in Butterfly Beach.
Bhangarh Fort, Rajasthan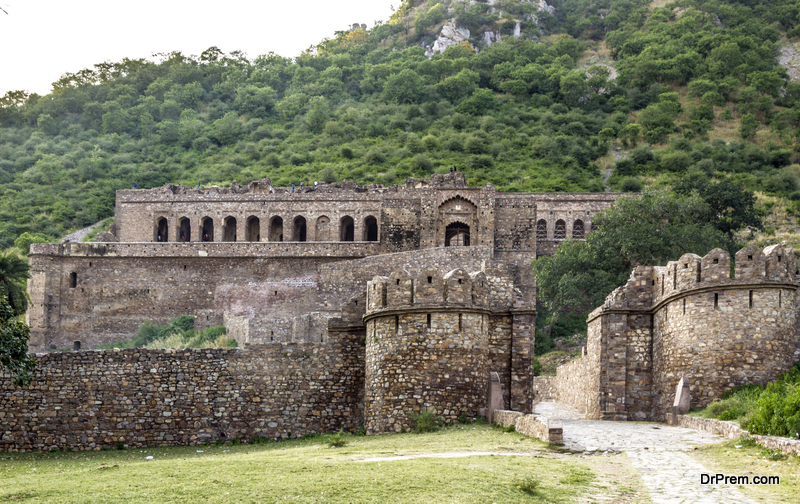 Bhangarh is officially the scariest place in India, even the Archaeological survey of India, or ASI has put up a signboard in front of the town, which prohibits entry into the town after sunset and also before sunrise. Explore Bhangarh at your own peril in the daytime, and maybe you can capture a lurking ghost in your camera!
Velas, Maharashtra
Velas in Ratnagiri of Maharashtra is an interesting place. The residents of the city have taken on the responsibility of protecting and nurturing the turtles. For a fun filled weekend getaway, plan your trip around the turtle festival, which is held annually here.
The destinations which are offbeat may not have top-notch five star facilities, but there are plenty of decent accommodations available. Or you could go it rough and just camp outside, which is exciting as long as it is a short stay, unless you're a seasoned adventure enthusiast.
Do some research before you set out, so that you will know what to expect, but you will never be disappointed with the natural beauty of these place for sure!