Florida is a popular destination for holidaymakers, and it isn't very difficult to understand why. With so much to see and do, and so many places to explore across the "Sunshine State", it can feel impossible to fit it all in.
That's why it's a good idea to plan your activities before you head off on holiday.From soaking up the sun on the beach to enjoying some of Florida's many tourist attractions, you should never run out of ways to have fun in this part of the United States.
But in-between all the excitement, you might find yourself in need of a more low-key way to unwind, while still making the most of your time in Florida. That means it might be time for a shopping trip!
What kind of shops should you visit in Florida?
If you're not sure where to start when it comes to shopping while on holiday, you might be interested to know that Florida has a wide variety of outlet malls.
These shopping centres are perfect for picking up souvenirs of your time in Florida, as well as presents for friends and family back at home. They also make for a really convenient shopping experience, as malls tend to have a range of different shops. So, you will be able to find what you're looking for without having to travel far between each shop.
What do Florida's outlet malls sell?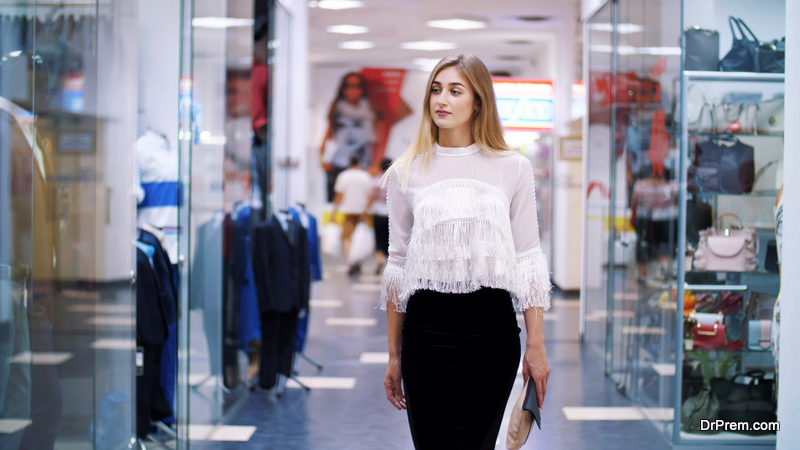 Outlet malls sell just about anything you can think of. This means you can go shopping for something specific, or you can simply take your time wandering around the shops and seeing if anything catches your eye. Either way, a visit to an outlet mall for some retail therapy can be an excellent way to relax before you head out on your next adventure.
While you might go to an outlet mall just to treat yourself, they're also useful places to go if you arrive in Florida and discover that you forgot to pack something vital to your holiday – for example, swimsuits or beach towels.
Once you've picked up the essentials, you can enjoy the shopping experience, looking around the given mall and seeing what it has to offer.
Where are Florida's outlet malls located?
You might be wondering whether the part of Florida you're visiting will be home to any outlet malls – after all, it's a big place. The good news is that outlet malls can be found throughout Florida, including in popular holiday destinations such as Orlando and Central Florida.
Below are just some of Florida's best-known and highest-rated outlet malls:
Orlando International Premium Outlets
Vero Beach Outlets
Florida Keys Outlet Marketplace
Tanger Outlets Palm Beach
Tampa Premium Outlets
Aventura Mall
Naples Outlet Collection
Miromar Outlets
Your nearest outlet mall will depend on the area you're visiting – for example, if you're holidaying with Ocean Florida, you might find yourself in Orlando or on the coast. But with so many outlet malls throughout Florida, you should have no trouble finding one. This is great if you've got a lot planned, as wherever you go, you will only be a short distance away from a number of exciting tourist attractions.
This, in turn, means you can choose whether you want to take a quick look around the shops, buy what you need and move on, or dedicate the day to an extended shopping trip. It is your holiday, after all, and how you choose to fill it is completely up to you!
Article Submitted By Community Writer