Traveling solo is a choice of many, but if you are dreading the thought of it, then are ways to find an agreeable travel companion. You can choose to travel with someone for the entire journey or for some part of the journey, or only join someone for a day or two. Or if you are a woman traveler, and apprehensive to travel solo, you need not sit at home and dream of places, but go there with a lady friend who you can trust. You can find the perfect travel buddy online through various sites and apps, and travel forums. With a travel buddy you can cut costs of accommodation and transport, and have someone on hand in case of medical emergencies.
Guide to finding best travel buddy online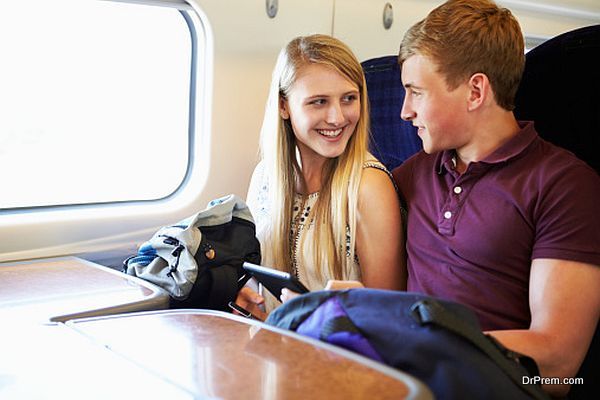 You can leave things to fate and decide to make friends with someone or some people during your travels, which is one way of finding a travel friend/s. Most people these days take the help of sites online and social media, and come across like-minded people traveling to the same place.
Use social media
You must already be on some social media or the other. Use your friends on Twitter or Facebook to meet other people who want to visit the same places as you.
Twitter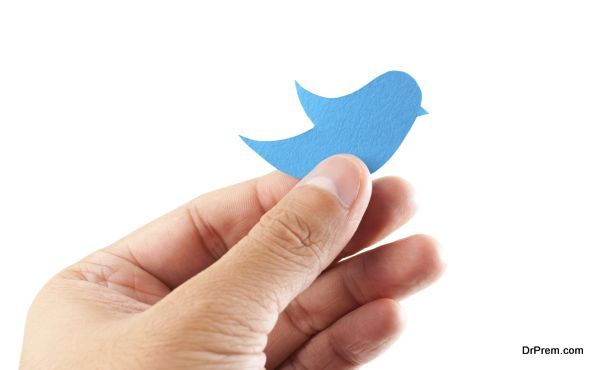 Engage with the people you follow on Twitter, in destinations in your journey, and let them know you would be visiting their city or town. Social media has made the world a global village, so you might meet up with your travel buddy online and then meet them in real life, in their own town. Local people can show you all the interesting tourist spots as well as the ones frequented by locals, such as eateries which are famous locally for the cuisine of that region.
Some cities have TweetUps, where people meet their Twitter friends. It could turn out to be an incredible experience and helpful as well, when you pick up the travel intel of that place.
Facebook groups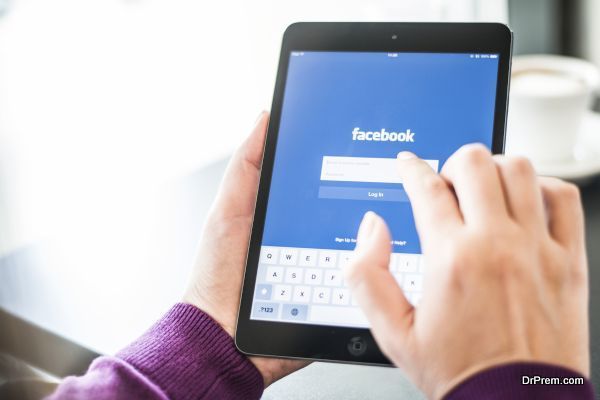 There are several Facebook groups for solo travelers including solo women travelers. You can join groups like Adventure and Travel Mates, Women Travel – Go Wonder, The Solo Female Traveler Network and more. You can start your own group also, inviting people who want to travel with you or join up with you at some point in your travels. Facebook is a good source to find a travel buddy online.
Apps to find travel buddies
There are some cool smartphone apps to find a travel buddy online.
Travello
It's a free app which claims to be the 'social network for travelers'. The main goal of Travello is to offer assistance in finding travelers who are located near you, in your hometown or on your travels. Just as with other social media sites, you have to make your profile on this app, and connect your Instagram account. You can invite your Facebook friends too. Then post your itinerary and check who will be at your destination and when. You can filter results by gender, age, traveler type, nationality and also message personally to people who are on the app. All members can post questions, tips and photos.
There are specialized groups on the app too, such as photographers, female travelers, solo travelers, and more. In addition, the 'explore' tab gives you much needed information about travel deals, meetups near you and Wi-Fi spots you can use for free.
Wingman
This smartphone app helps to find your travel buddy online, not only in the destinations, but in airports or in flights. You never have to feel bored waiting for hours for your flight when traveling solo, if you can meet with someone who is also alone and on Wingman in the same airport or flight.
Trip Together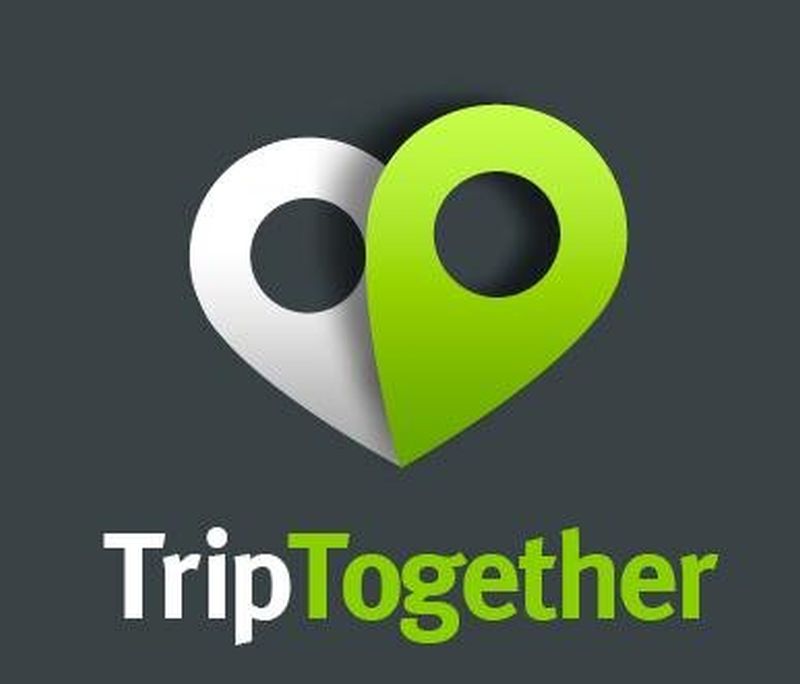 We have classified this as an app, but it is an app and website both. The database is huge – more than a million travelers are registered on this site. You can opt to find travel friends throughout the journey, or just meet a travel partner at just the destination. Create your profile, sign up and search. Once you find a potential buddy, send them a message through the app.
Hello Tel App
It's an app for both Android and iOS which has a network of 150,000 users. It connects travelers staying at same place or hotel. The app is quite flexible as it allows posting photos, post comments and questions, planning meetups and asking for recommendations. It sounds like a good app for connecting solo travelers who want to meet other people.
Best websites to find your travel buddy
GAFFL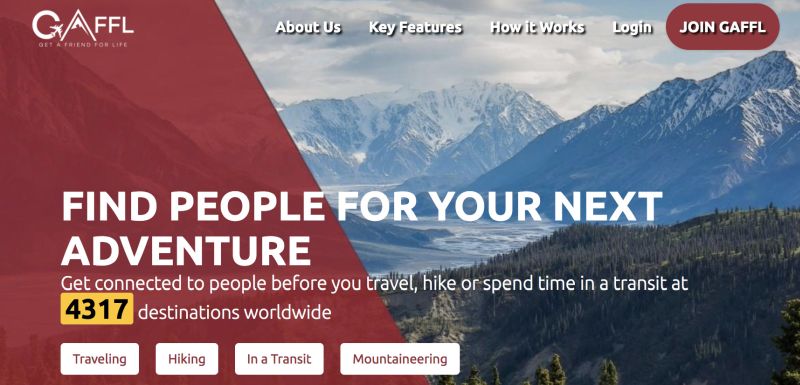 This website is especially meant for those travelers who have similar interests and itineraries. With this site, you can find buddies for adventure travels, road trips or for exploring different destinations world over. You can be a part of the trips which are started by other people, or start your own trip, inviting others and the best thing is that you can control who joins you on the trip.
Via the discover feature, you can find locals and travelers at particular locations, and send messages to connect in an instant. The site offers a good safety check, asking for 4 step verification of IDs. You can read the reviews of people written by others stating whether they are good travel companions or not. You can write reviews also, and others would also write about you. This makes it easier to know the personality of people, and whether they would be compatible with you.
The website has an app which allows travelling buddies to split the cost before, after or during the trip, allowing people to post bills and pay into its system. Money is remitted after the trip starts. You will have to sign up to see the trip descriptions, and the 'Help' link is actually quite helpful to understands how their system works.
Couchsurfing/CS
Couchsurfing or CS as it is better known is one of the websites for finding travel buddy online, as well as a site where you can find free accommodation. Many travelers have found travel friends through this site's forums. Check the 'Travel Buddies' and 'Backpacker' groups as well as the groups for the country or region you're planning to visit. You might find a CSer in that country itself, if the solitude has got to you, and you want some company to enjoy a hot coffee with.
Challenge Chum

It's a new initiative which connects die-hard adventurers with other intrepid adventurers, to go on some epic adventures. If your idea of vacationing is to experience out of the way adventures in an unknown land, then go on this website to find a friend who thinks just like you.
Trip Giraffe
On this site, you can join on somebody else's trip or post a trip of your own which others can join in. It offers the flexibility to connect with fellow travelers abroad or at home. Typically, people list the name of the destination, dates of journey, travelling style (city break, beach, backpacking or any other), gender of the companion, budget and whether you want to share the room and more. Photos of travel buddies are also posted. There's a useful blog section where the travelers post loads of tips and stories.
Travbuddy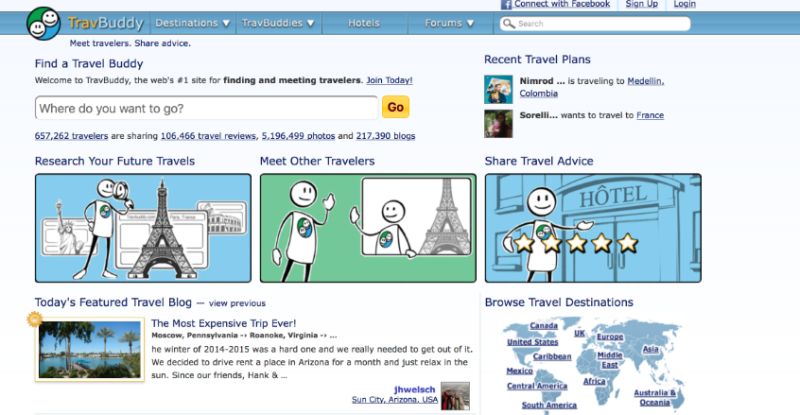 Travbuddy is another website you can use to find a travel buddy online, especially if you're looking for someone who is headed for the same destination. The site is designed specifically for finding people to travel with.
Travelfish
Travelfish may be new, but it is considered to be a good way to connect with people who want to visit South East Asia. And they have a section devoted completely to finding a companion – the Companions board.
TravellersPoint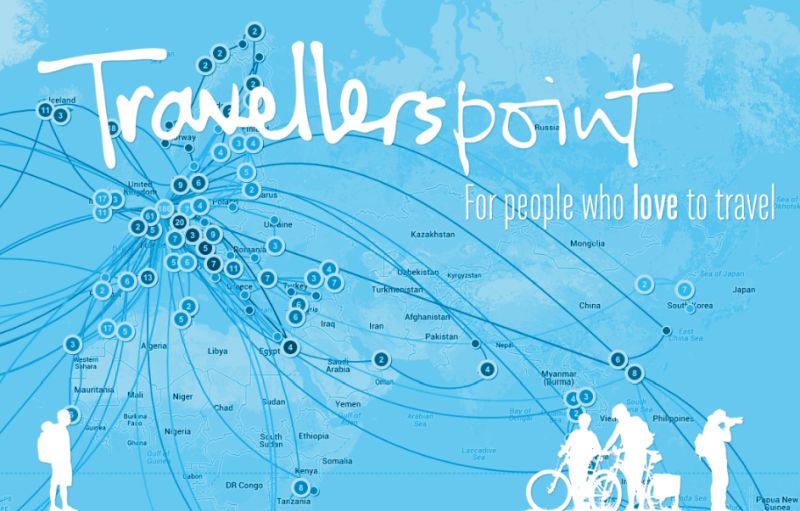 Another hugely popular travel website with a very happening and active forum for travel companions is the TravellersPoint site. Cross check with other forums and become a part of the travelers community to form meaningful and useful connections.
Meetup.com
Meetup is really good to find activity groups, anywhere in the world. There are photography, wine tasting and cinema groups, for example and these activity groups are great to meet local people and get to know them.
Word of caution – always 'meetup' in a safe place, preferably public, well-knit places where there are lots of people around. Take the same precautions you would when you go out on blind dates. Be on your guard, and if you feel something is off, gracefully make your excuses and get out of there. This rule actually applies to all potential travel buddies, as you would have never met earlier.
But don't let this deter you on your quest to find travel buddies online – you may have a wonderful, memorable experience and tons of fun with your new friend, just like other people have!
Travel forums
Lonely Planet Thorn Tree Travel Forum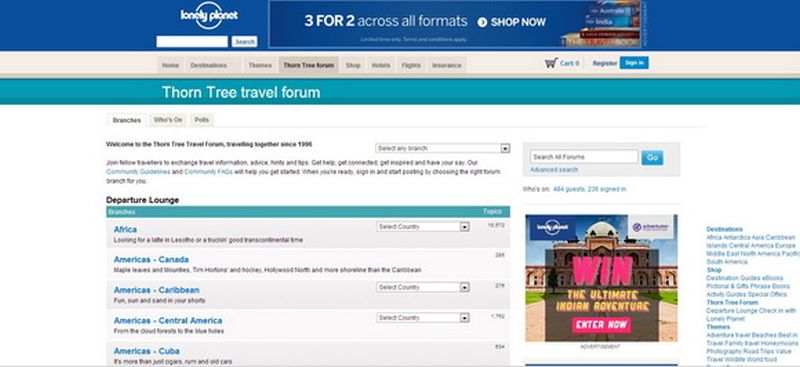 Image Source : thelongestwayhome.com
Almost every traveler on the planet has visited this website at some time or other, even you might have done so! This website is a great way to find travel buddies online, as thousands of travelers or would be travelers visit it daily. Raise your profile on the Thorn Tree forum to increase the chances of getting the right friend for your travels.
In Thorn Tree, you can get responses within hours of posting a query. The Interests category has forums which senior/elderly travelers may be interested in, such as Older Travelers and there is a forum for Travelers with Disabilities. So whoever you are, and whatever your age, gender or condition, Lonely Planet's Thorn tree would be a good place to find your travel buddy online.
CSTN Google Group
Connecting Solo Travel Network Google or CSTN Google group is a group solely for single travelers. There are travel deals, advice sharing, travel companion ads as well as hospitality exchanges. It has 1900 members, mostly older people. Usually people post to find people to share rooms, which might be too expensive to pay for a single person on cruises, cabins or on tours.
Women Welcome Women WorldWide – 5W

Image Source : dihill.com.au
Incredibly, this website has been there since 1984. Started in the United Kingdom, it attracts older women, but of course, women of all ages are members on this site too. It's a non-profit whose goal is to establish fraternity amongst women, helping each other , offer companionship, foster friendship amd understanding worldwide.
To become a member, the application form has to be filled. Then you can contact the members in countries and/or cities which you find interesting. There are formal 'gatherings', one-to-one meetings and informal get togethers also.
TravelSisters
As the name implies, the site is all about female travelers looking for only female travel buddies. It's a web application's mission is empowering women worldwide to travel and explore the planet safely. It has a noble aim too – to give back to the places which have been damaged by too much pollution, and they give some part of their profits to charities.
You will have to post your profile which has to include your traveling style and interests. If you choose, you can be verified for safety purposes. The app matches you other profiles, and you can 'friend' them. If the person responds, then you can communicate. You can search a travel companion on the site on your own too, join events, ask other women to join your events, meetups and so on.
Global Greeter Network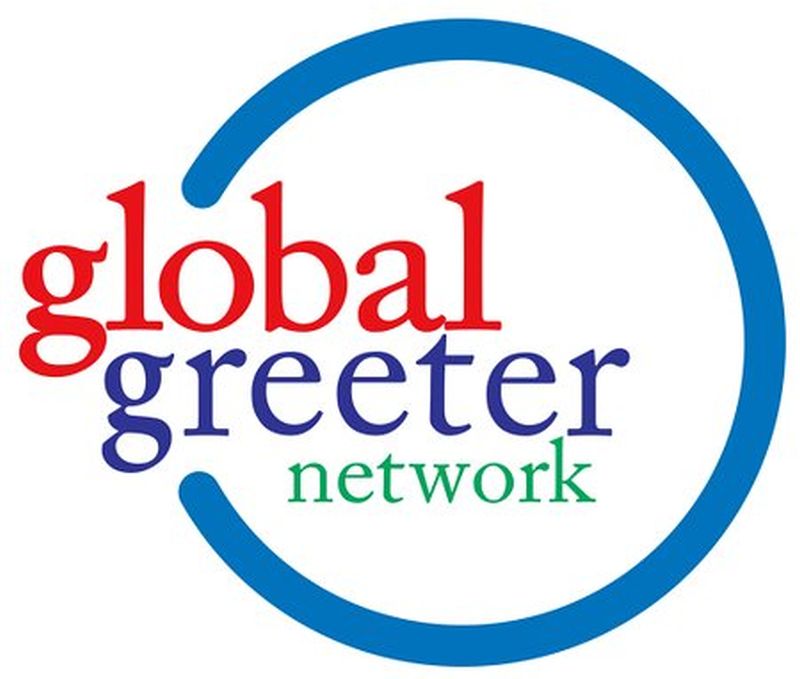 If you're looking to discover a travel buddy online, you should try out this non-profit's greeter program. More than 150 cities have participated and probably are participating currently too, offering free walking tours with a volunteer. The volunteers are pretty passionate about their town or city and love to help visitors discover it. You don't have to pay anything to the volunteers, but obviously have to pay for your own food and drinks.
There are many things you learn when you travel and perhaps learn about who you are too. You can do that alone or with a travel friend, who shares the same interests (and budget!) with you, making your travel a memorable journey.