The Smart Aparthotel is a shining example of modern living in the heart of Orbi City.Nestled in the vibrant Georgian city of Batumi, this contemporary hotel offers a distinctive and memorable experience for both business and leisure travellers with its exquisite design, smart amenities, and excellent location.
A pleasant welcome: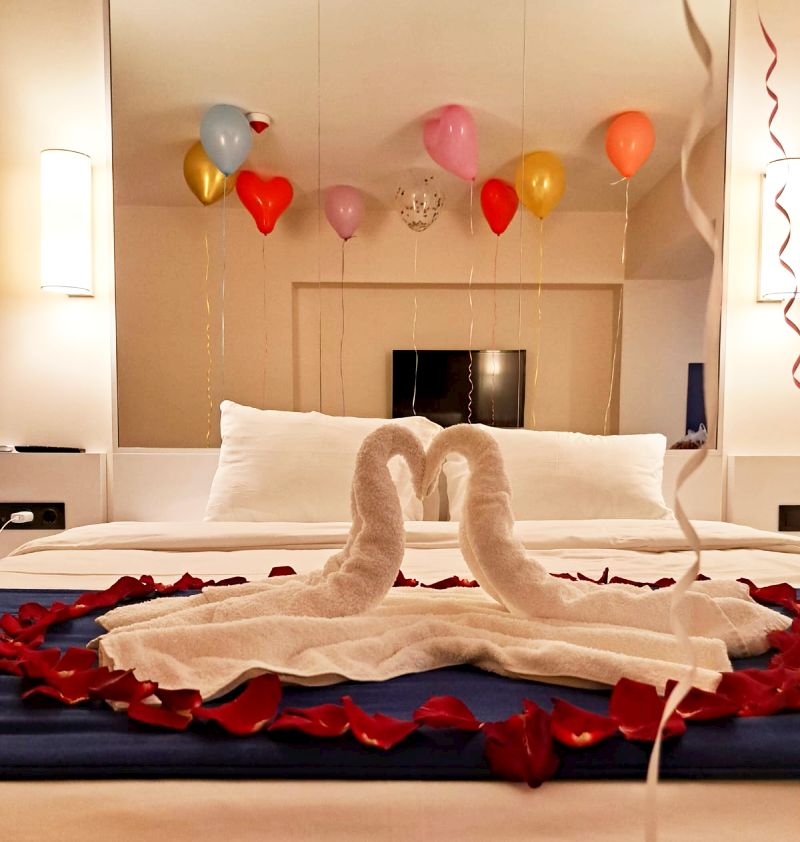 Upon arriving at Smart Aparthotel, guests are greeted by a well-appointed lobby that exudes a sense of elegance and sophistication. The staff members, renowned for their warm hospitality and professionalism, ensure a seamless check-in process, making guests feel immediately at ease. The attention to detail is evident, from the stylish decor to the comfortable seating areas that invite guests to relax and unwind.
Your modern-day requirements are all taken care of: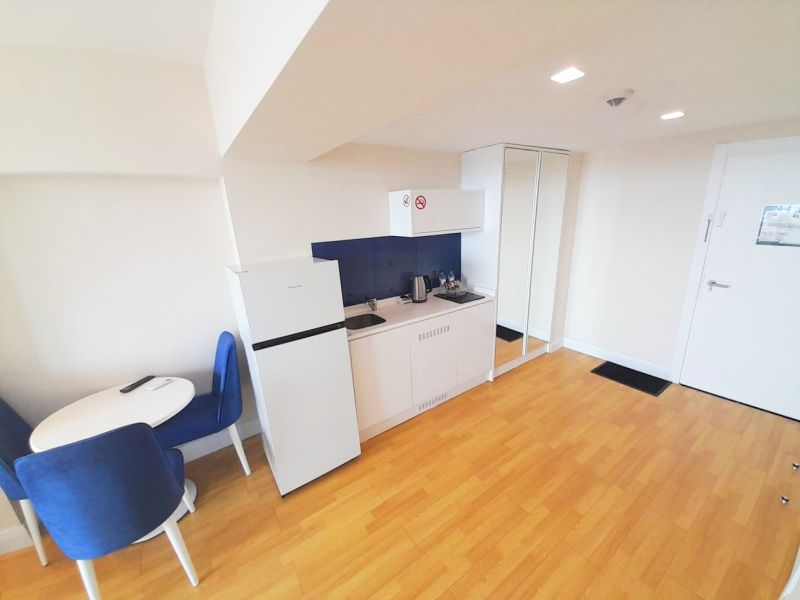 The Smart Aparthotel, located in Batumi's tallest tower Orbi City, offers over 30 meticulously maintained apartments designed to meet the various needs of its guests. Each Apartment is thoughtfully furnished, exuding a contemporary charm that combines functionality with style. The beautiful décor ensures a pleasant stay, which is further supplemented by a variety of facilities like a well-equipped kitchenette, high-speed Wi-Fi, and washing machines.
Stay with a view: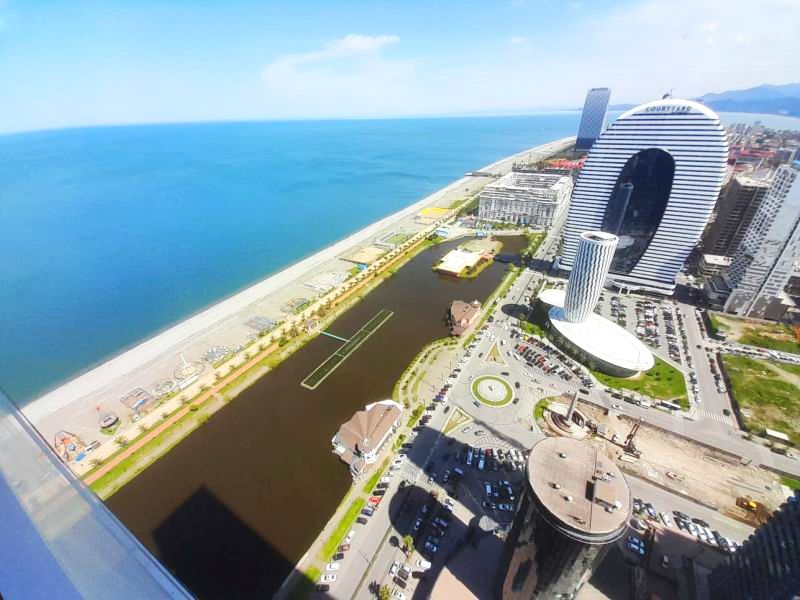 Indulge in the ultimate comfort while enjoying the stunning sea views from the comfort of your own room. The Smart Aparthotel, which is situated in thriving Orbi City, has spectacular views of Batumi's coastline and the glistening Black Sea. Whether sipping on their morning coffee or taking in the sunset, guests can savor the serene setting while soaking in the vibrant energy of the city.
Location:
The hotel's strategic location provides easy accessibility to nearby attractions, supermarkets, and a variety of restaurants, all within walking distance. Whether you're on a long journey or seeking a comfortable retreat, our apartments at Orbi City, one of the largest buildings in the area, provide the perfect choice for a remarkable stay in Batumi. Don't miss the opportunity to indulge in the ultimate comfort while enjoying the stunning sea views from the comfort of your own room.
The entertainment factors: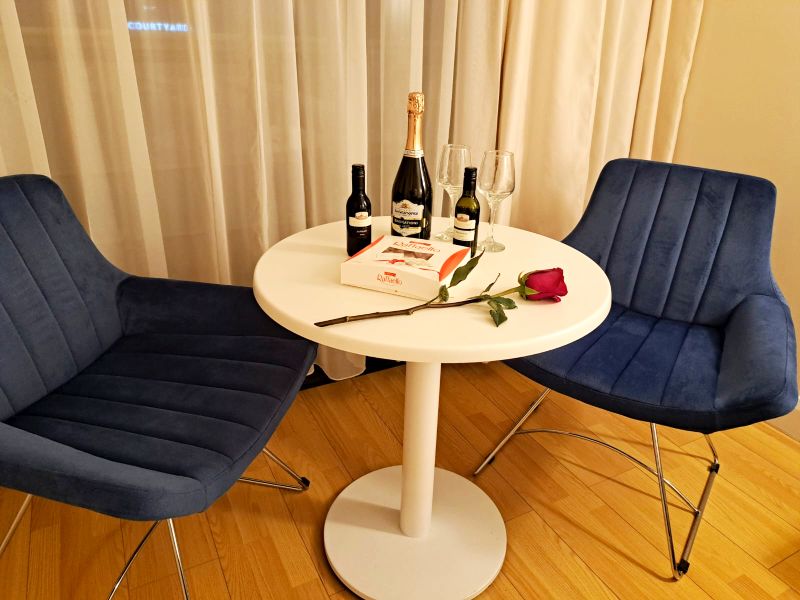 Smart Aparthotel offers ample entertainment opportunities. Smart Aparthotel has a variety of dining alternatives to suit a wide range of tastes. The onsite restaurant delivers excellent local and international food prepared by expert chefs who place a premium on using fresh, locally sourced ingredients. The attentive and skilled staff offer the ideal wine pairing, enriching the dining experience even more.
The rich cultural scene of Batumi will definitely enchant you. The outstanding Batumi Wines are among the most amazing flavor fusions that will entice your taste buds. Allow the Smart Aparthotel in Batumi to enhance your vacation. You should not pass up the opportunity to take in the city's beautiful streets, exciting nightlife, and sophisticated architecture.
Smart Aparthotel excels in terms of convenience. The central location provides easy access to neighboring attractions, shopping centres, and entertainment venues, making it a great starting point for exploring Batumi.
Safe & secure: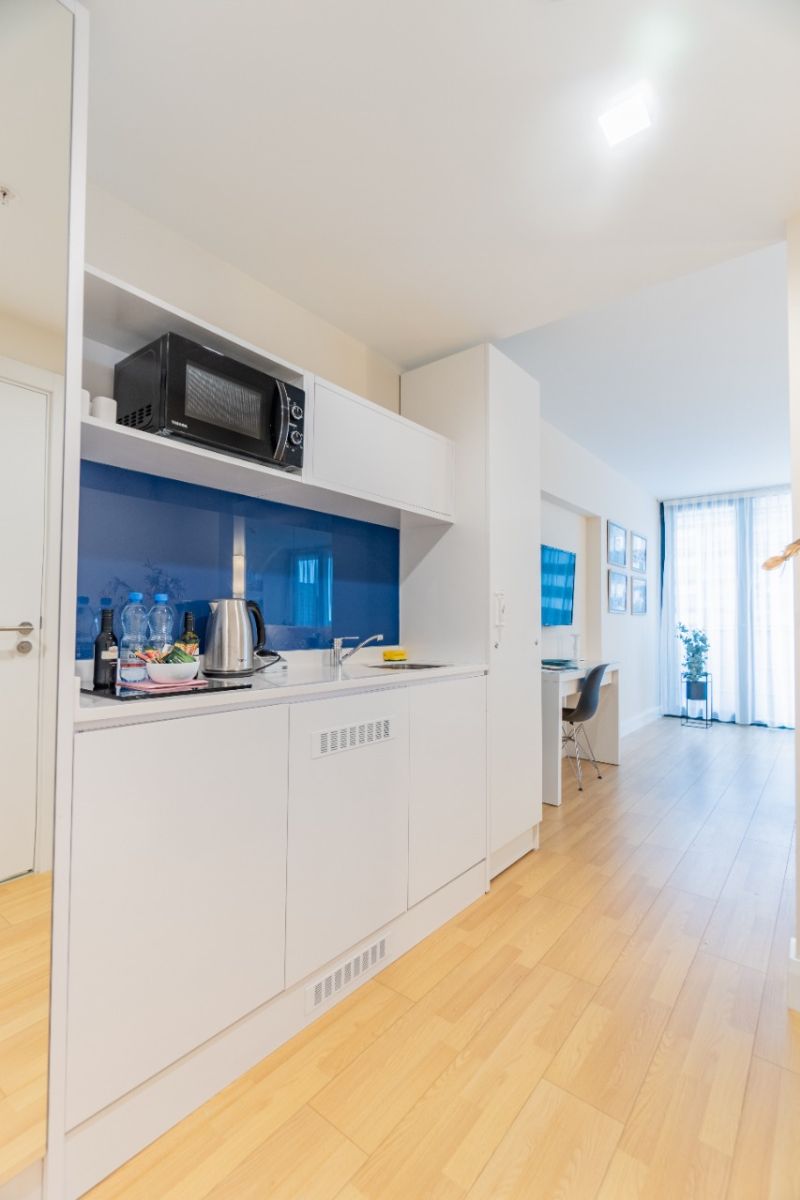 Smart Aparthotel values its guests' safety and security. The location is outfitted with advanced safety features such as CCTV surveillance and safe access control.
The Smart Aparthotel in Batumi's Orbi City epitomizes modern luxury and convenience. Its flawless blend of contemporary design and dedicated service distinguishes it from the competition.
A wonderful "home away from home" experience awaits you at the Smart Aparthotel in Orbi City, Batumi, Georgia. If you are looking for stylish living while on vacation, this hotel will be the best option. Whether you are on a short or long vacation, the hotel's smart amenities and unique services will provide you with the highest level of comfort. The hotel's attention to detail and commitment to guest satisfaction make Smart Apart Hotel a standout choice for travelers seeking a perfect blend of home comforts and modern amenities.