The popularity of island vacations is ever soaring as global travelers seek unique experiences. Every year, new islands are being added to the popularity chart, generating enough curiosity for travelers. If you have already tasted the thrill of an island vacation, you must be looking for some best islands to visit. Those yet to experience an island vacation can plan for something new this year. The best thing is that each island has something unique to enchant visitors. So why not pick from the following top island vacation destinations 2019 and enrich your traveling experience?
8 Best islands to visit for a wonder-filled vacation:
Maui: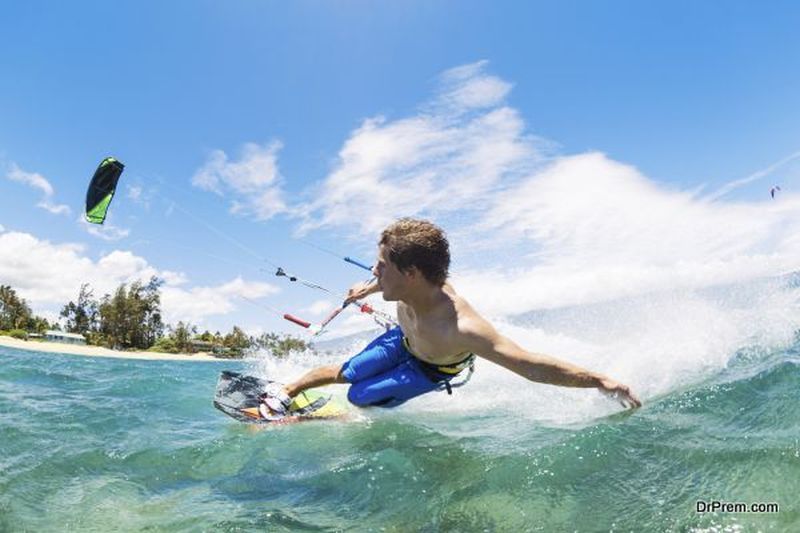 The second largest island of the Hawaii archipelago, Maui is the show stealer. Known best for ample outdoor recreational opportunities, it has everything to satisfy an adventurous soul. Exploring Haleakala National Park and hiking through the dormant volcano Haleakala are the most preferred activities. The Whaler Condos have everything you need for a great home base during your stay.
Your island adventure holidays can be fulfilled by surfing along the sea waters and snorkeling along the reefs and corals enriched with marine life.  Driving towards Hana, watching the sunrise from Haleakala peak, or paddling amidst the humpback whales – these are some of the island's most emblematic adventures you can never miss out.
Grenada, one of the Caribbean island gems: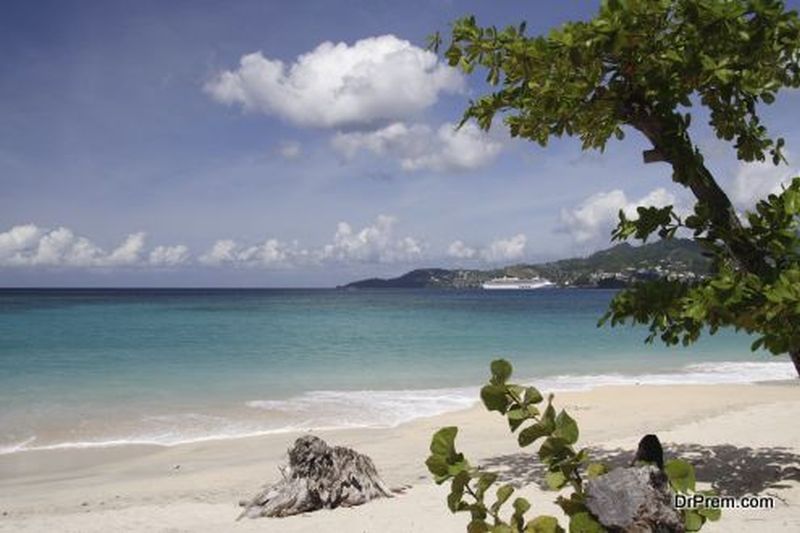 Also known as the Spice Island, you can count it among the best islands in the world for a vacation, especially if you are a beach lover. Uncrowded beaches, dense rain forests, enriched local culture and delectable cuisine – what more you can ask for?
Lucky to escape the devastating hurricanes, Grenada is gearing up with high-end resorts to attract the luxury class and get ranked as one of the best islands to visit 2019. Getting to this island is easy with daily flights from New York City and 33 new cruise ships set to sail to this land.
Bay Islands of Honduras: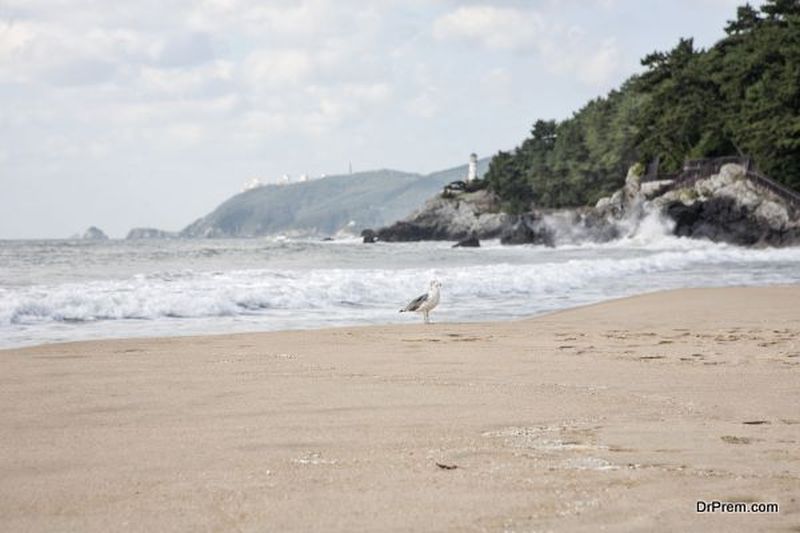 Again the Caribbean region pops up, this time with a combination of 3 islands of which Roatan and Utila are sheltering the world's second-largest barrier reef. Teeming with corals, fishes, sponges, sea turtles, manta rays, and even whale sharks, you cannot find a better place for snorkeling and scuba diving. Obviously, Roatan being the largest one stands apart from the rest.
The white-sand beach of the West Bay dotted with hotels, restaurants, bars, and dive shops is a perfectly idyllic setting. Backpackers throng Utila for some fantastic diving experience. Watch out for the juvenile whale sharks that are often spotted on this island!
Palawan – Philippines: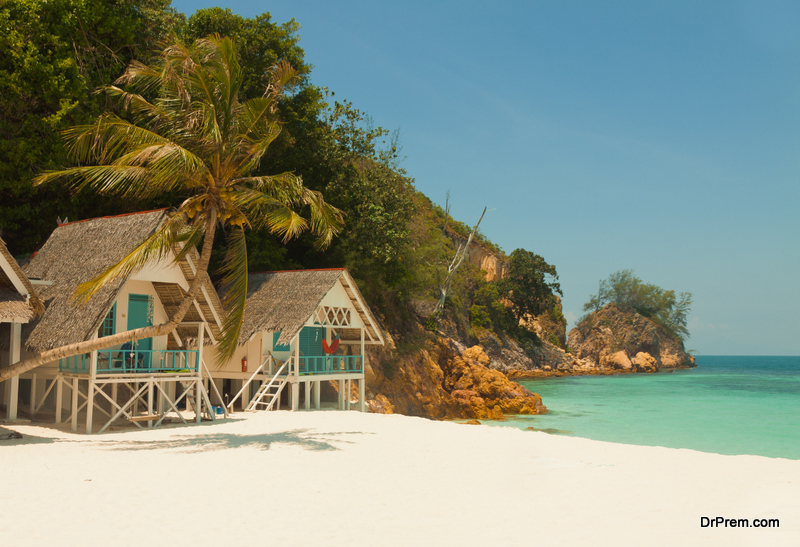 This stunning archipelago of Asia Pacific has dominated the popularity chart a number of times and is still one of the best islands to visit 2019. Explore the amazing underground river tour of Puerto Princesa abounding with natural bounty.  The 8-hour guided tour is the world's largest navigable underground river water tour. This tropical destination is also popular for hiking, diving, and fishing – not to mention its exotic beaches.
Maldives: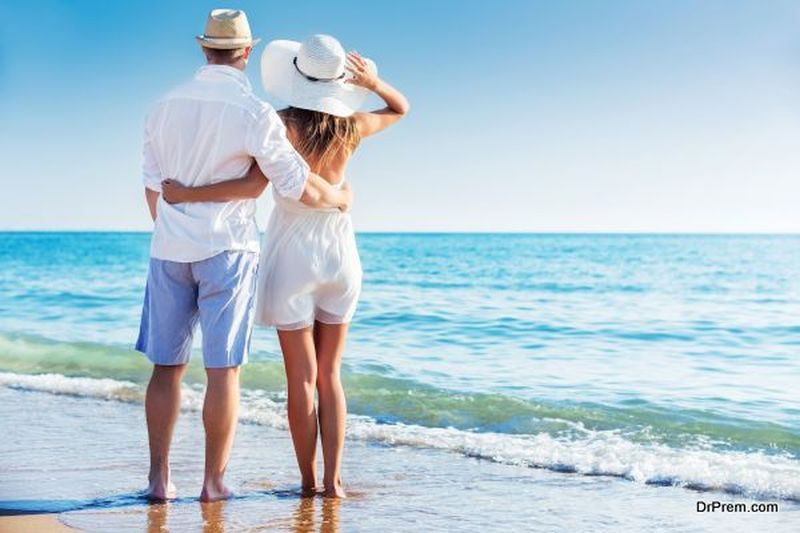 Talking of island vacations in Asia, you cannot leave out the Maldives from being in your bucket-list of best islands to visit 2019. Pristine white sand beaches, turquoise blue waters, and the superb marine flora and fauna make this tropical archipelago one of the best islands in the world for a vacation. Take a half-day walking tour in Male, the capital and discover the culture, tradition, and history of the city.
Connect with the locals by enjoying a home cooked meal in their house by extending your helping hand in cooking as well. Be a part of the local conservationist and engage in eco-friendly activities to save the fast eroding Maldives shoreline. Enjoy the thrilling snorkeling safari amidst the Maldivian reefs gliding past reef sharks, stingrays, sea turtles, eagle rays, and many more.
Bermuda:
Not only pink-sand beaches but also the recent major sailing events have made this island in the North Atlantic Ocean one of the best islands to visit 2019. Chic travelers would love to shelter in the newly built hotel, the Loren, which is welcoming guests since the 2017 winter.
Other attractions include the Royal Naval Dockyard, historic St. George town, Crystal and Fantasy caves, Tobacco Bay, etc. You can opt for a wrap around tour or enjoy the snorkel tour and catamaran sail.
The Azores, Portugal: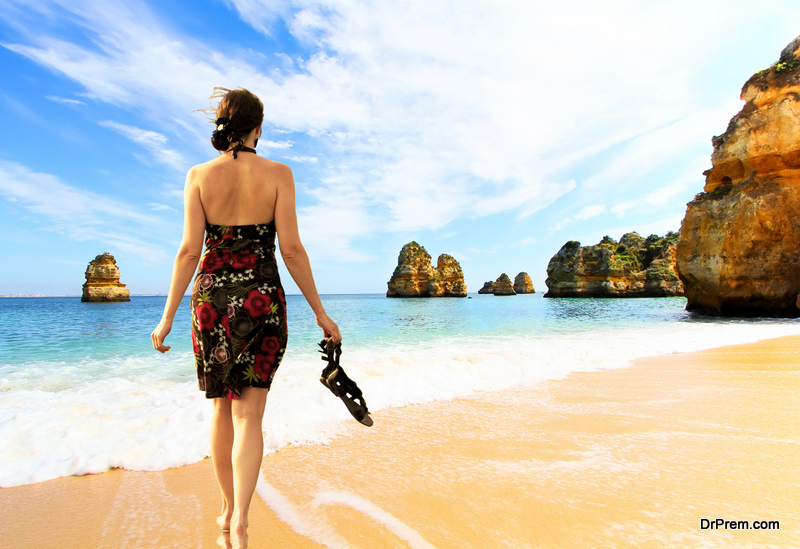 The remote volcanic archipelago of Portugal can easily find a place among the top island vacation destinations 2019. Step into the Sao Miguel Island and take a stroll along the cobblestoned streets of Ponta Delgada, which is a totally different experience. Visit the geothermal springs in Furnas. If you have more days to spare, fly to the Faial Island for whale-watching.
Fiji Islands: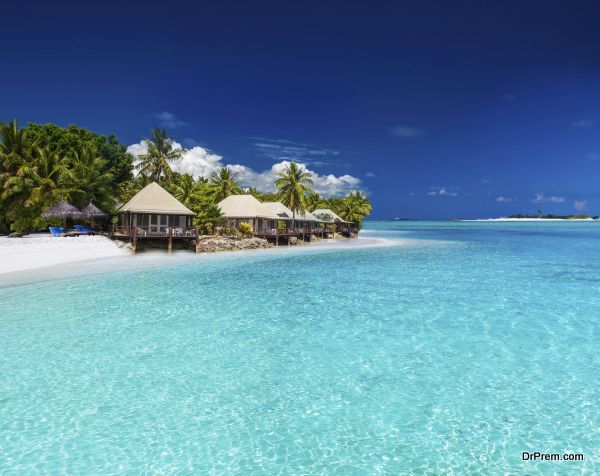 No wonder that archipelago of Fiji with more than 300 islands can be hailed as the best islands to visit 2019. Here you can find one of the world's most spectacular landscapes with palm-fringed powdery sand beaches, crystalline blue waters, colorful reefs, and the rugged coastline blanketed by lush green forests.
The grandness of its natural beauty is further reinforced by a number of luxury accommodations comprising of beach villas and hilltop residences cropping up in the islands overlooking white sand beaches.
The highly famed luxury resort builder – Six Senses – sets its foot on the Malolo Island with a plethora of wellness offerings like yoga, meditation, sleep counseling, and nutrition along with its signature spa.
However, not every island is the personification of serenity and calm. Some of the most famous islands in the world are actually over-crowded. Read on to know more.
The modern world is facing a host of different problems. One of the gravest problems faced by our generation and civilization is a space crisis. Most of the cities and towns suffer from overcrowding these days. The price of living space has spiraled upwards putting the middle-class people in lots of trouble. It has become difficult for them to get sufficient space for dwelling and unfortunately, many families have to spend a chunk of their lives in cramped apartments. We generally associate an island with the images of lovely beaches, palm trees and a piece of land surrounded by Blue Ocean.
Five most over-crowded islands in the world
However, unfortunately, the reality is very different. Not all the islands are as idyllic and picturesque as our imagination. Some of them are overpopulated and congested. The yearly growth of human population has forced people to live even in the islands. Maybe soon some of the most beautiful islands will lose their charm due to the increasing number of inhabitants and their dwellings. In the following, you will find out which are some of the most crowded islands of the world.
Manhattan: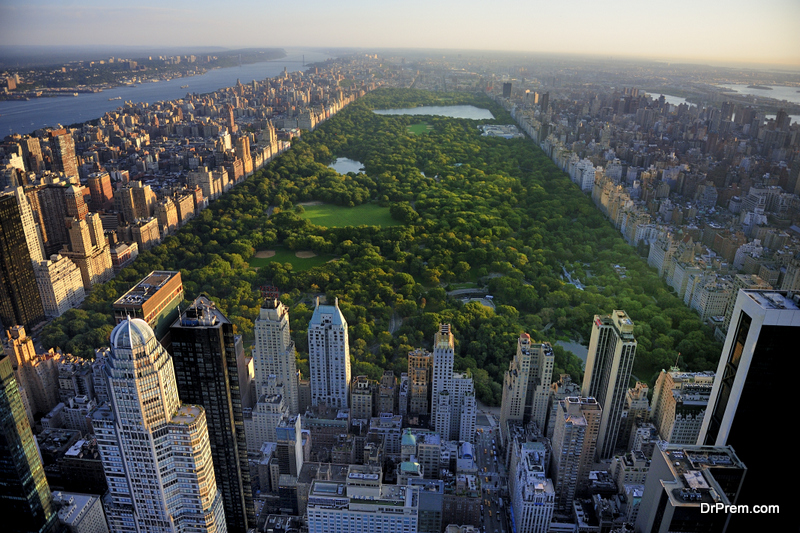 The population of Manhattan at present is an approximate one and half million. Around 27 thousand people live here per square kilometers. Manhattan is only 59.47 square kilometers vast but many people live here. Space value in Manhattan is very high and often newcomers share cramped apartments with more than two people. It is funny to think that the Lenape Indians sold the entire island of Manhattan only for $24 worth knick-knacks, clothes, kettles, axes and other essentials to the Dutch people in 1626. $24 of those days will be no more than $1000 in the present times. Such an amount will not even get you a nice apartment in Manhattan, New York today.
Ebeye Island:
The total population of this island is only 15,000. But when you consider its small size, you will understand why it has made a place on this list. The island is only 36 square kilometers vast. An approximate 41 thousand people dwell here per square kilometers. For testing nuclear weapons, the US officials uprooted the dwellers from the atolls of the Marshal Islands and made them reside in the Ebeye Island. The relocated families had to suffer a lot due to space crisis and housing shortage.
Salsette Island: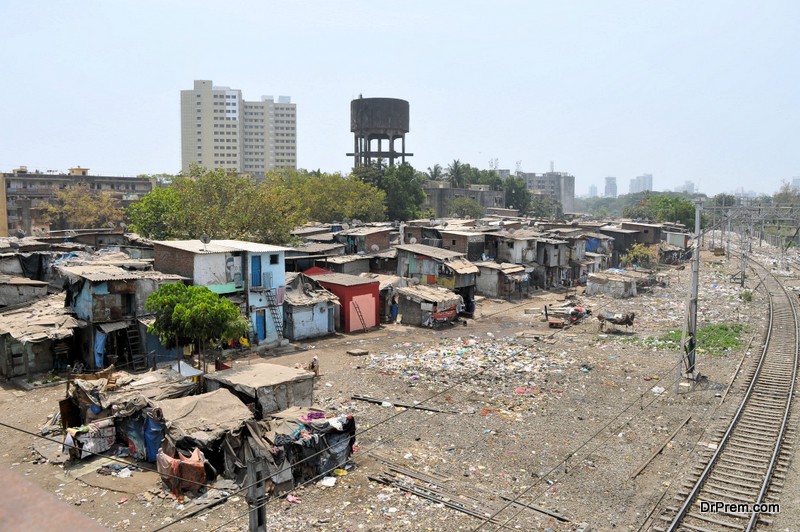 Salsette Island is full of contradictions and the heart of controversies. Located on the western coast of India, the famous and wealthy city of Mumbai resides on this island. Some parts of this city are ultra posh and in the other parts, there are congested slums. Many consider the Dharavi slum as one of the most populated and largest slums of the world. The total population of Salsette Island, spreading in 436 square kilometers, is 13,175,000. More than 30,127 people reside in every square kilometer.
Migingo Island:
The tiny Migingo island of Kenya is only 4 square kilometers vast. Still, it has managed to make it to this list. The population of this island is 400. There is a dispute between Uganda and Kenya regarding this island's ownership and sovereignty issues.
Santa Cruz Del Islote: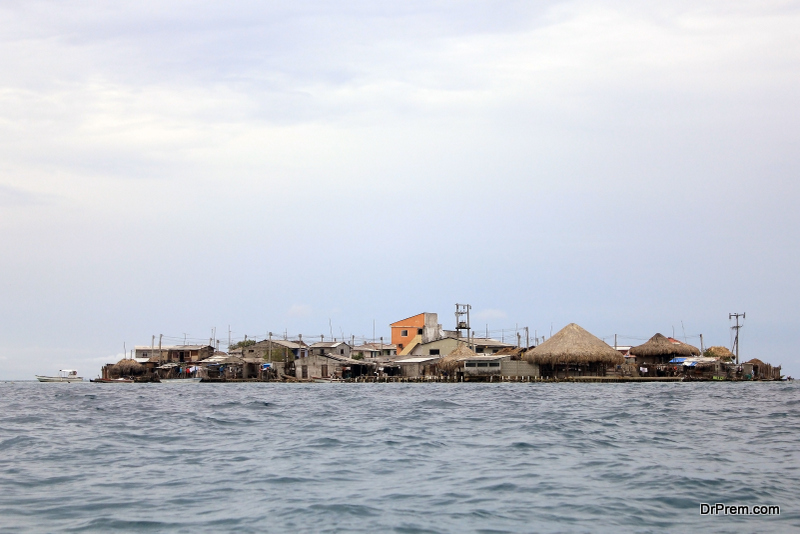 This island belongs to Colombia and it is only one square kilometer vast. The entire population of 1,247 people lives in one square kilometer space. It is nothing but a micro-slum though the surrounding is beautiful. The Colombian Navy Ships transport fresh drinking water for the poor and middle-class people who live here.