If you like the thrill of blood pounding and heart beating crazily kind of experiences, then you just have to get on the crazy roller coaster rides in Japan. These rides are not for the weak at eart, as they go through unimaginably sharp turns with people holding on for their lives, screaming at the top of their voices. Check out the top roller coasters in Japan, and if you're an adrenaline junkie, you'll soon find yourself in Japan, we guarantee!
10 top roller coasters in Japan 
1.     Eejanaika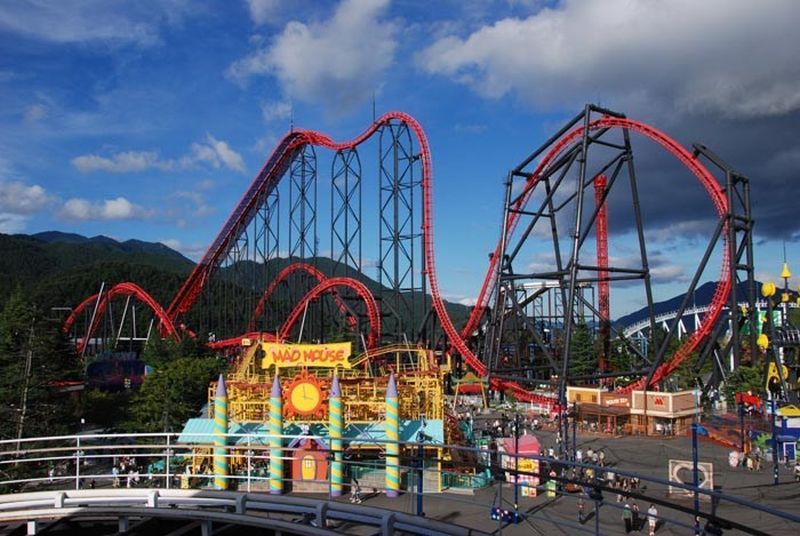 Image Source : i1.wp.com
This scariest roller coaster is situated in one of the best Japanese theme park, Fuji Q Highland. This park has several rides of varying intensity, but Eejanaika wins hands down for a hair-raising experience you won't forget in your life. It manages to shake the most experienced roller coaster riders, so be sure to have a light lunch. It's called the 4th dimension ride, as it's attached to 4 trails instead of 2.
Be ready for the surprise of your life when your seat rotates 360 degrees as your hurtle towards the earth at 80 mph (130 km/hr). This track has broken the Guinness Record for the highest no. of inversions and is one of the top roller coasters in Japan for sure.
2.     Dodonpa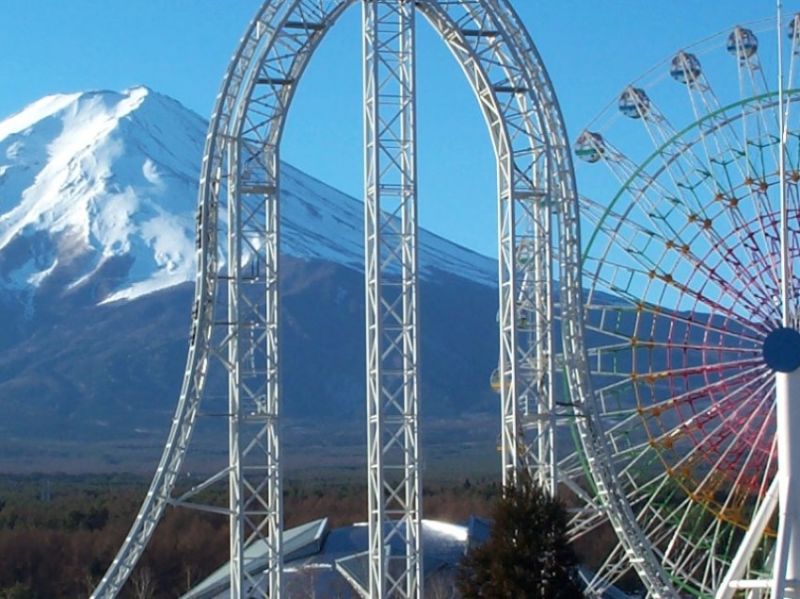 Image Source : nicejapan.co.nz
Dodonpa too is located at the Fuji Q Highland park. It was one of the foremost roller coasters in the world to use compressed air which propels the cars out of its dark launch tunnel. The ride is painted in pink and white stripes but don't be fooled by the cute look. It's a seriously intense ride and roller coaster fans worldwide come to experience its mind-blowing 1.8-second top speed acceleration. Top speed, btw, is 172 km/hr or 107 mph.
3.     Moonsault Scramble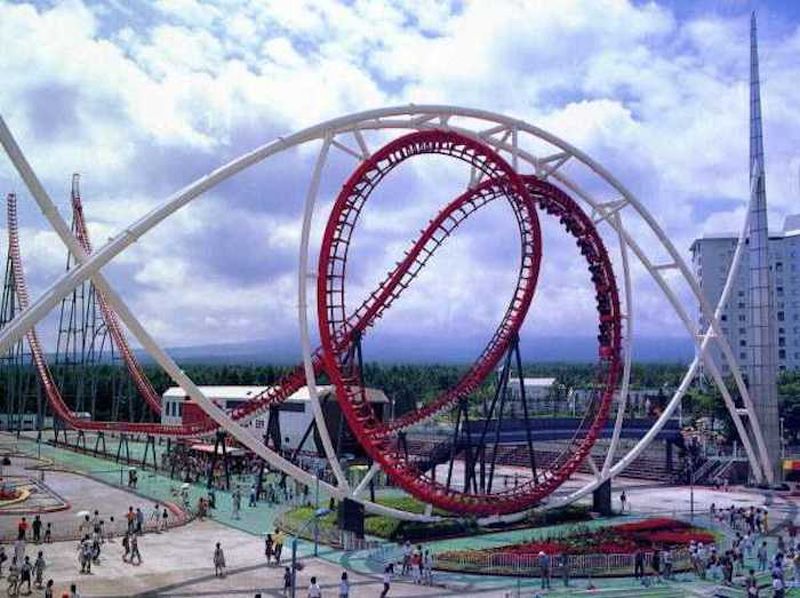 Image Source : jpninfo.com
After the Eejanaika and Dodonpa, if you still have the stomach for it, you can ride another of top roller coasters in Japan, the Moonsault has double loops with the exit and entrance looking like a pretzel. When the trip starts, you'd be facing backward and on the second trip, you'd be sitting facing forward.
4.     Diavlo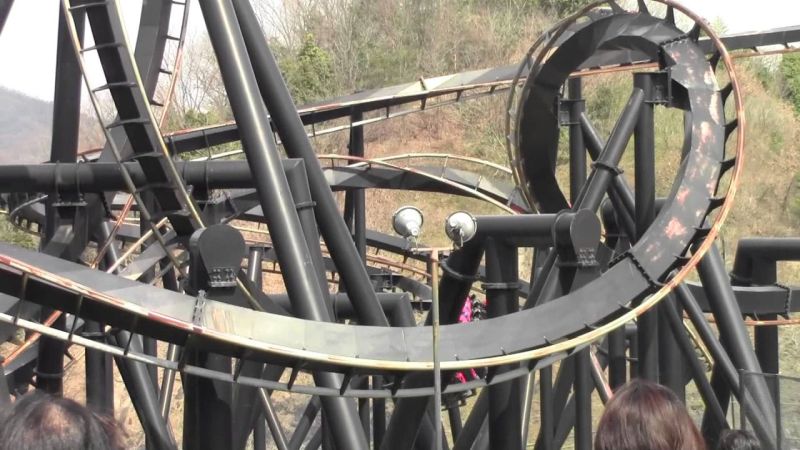 Image Source : coaster.capital
The best thing for a Batman fan could be a ride in the Diavlo, which is a clone of the original Batman: The Ride roller coaster. As it roller coaster rushes through numerous inversions giving you the thrill of your life, you feel what it's like to be Batman! It's one of the top roller coasters in Japan you have to be on.
5.     Takabisha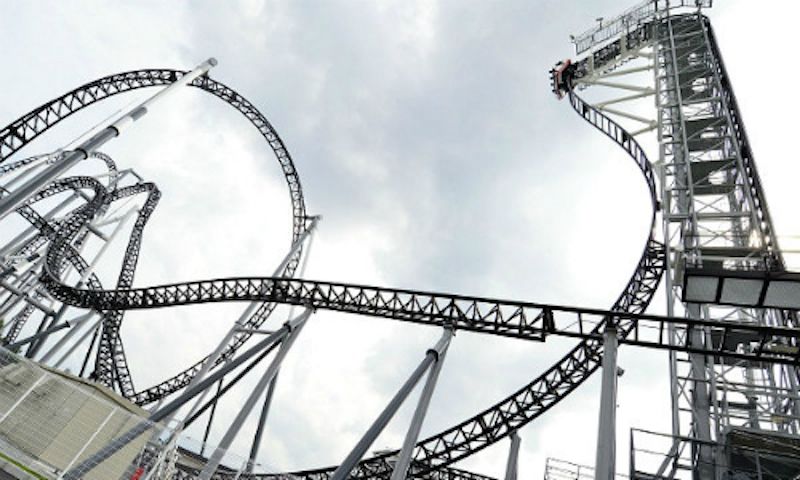 Image Source : earthtripper.com
Takabisha appears on every list of the world's most terrifying rides. It starts from a dark tunnel after which you are launched into the many turns and twists just like any other roller coaster. So what's the special deal with this coaster? What sets it apart is the absolutely blind drop as the curve is 121 degrees. You plummet down the sheer drop and complete 3 more inversions before the hair raising ride come to a halt. One of the top roller coasters in Japan as you may have guessed.
6.     White Cyclone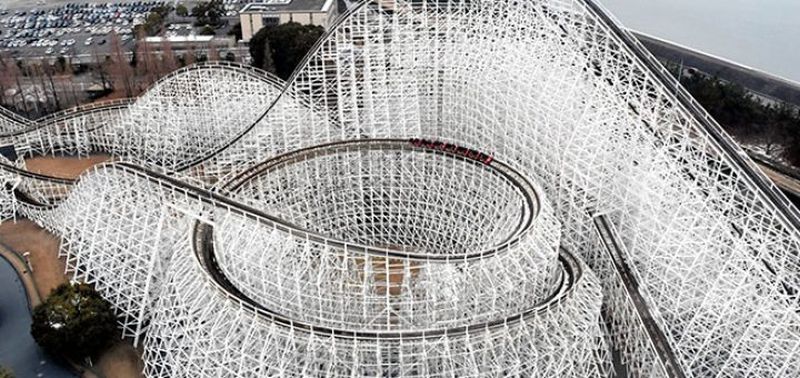 Image Source : coaster101.com
Its Japan's longest roller coaster made of wood, and the third longest in the world. It stands at a height of 42 meters, it's not a ride you can take lightly.
7.     Thunder dolphin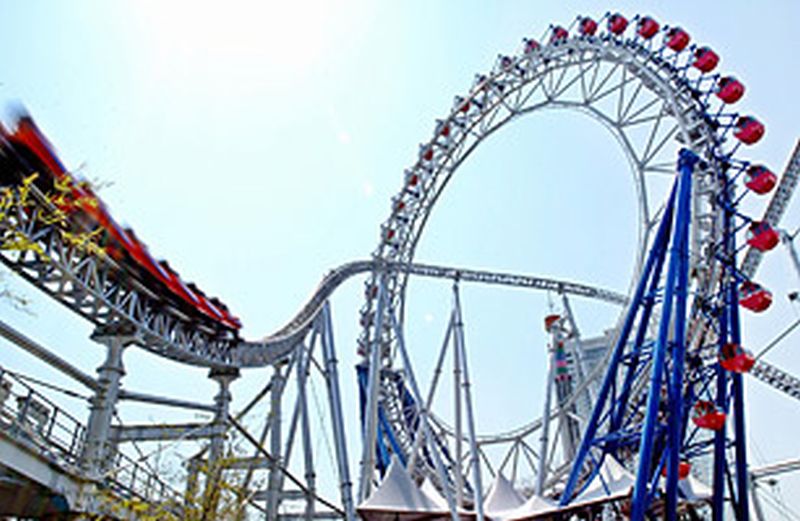 Image Source : img.timeinc.net
The Thunder Dolphin is situated at the La Qua amusement park, which is one of the best Japanese theme parks you can visit. As it takes you to the top, you will be happy to see the beautiful scenery which surrounds Tokyo. Enjoy the ride which takes you through the La Qua Building and the Ferris Wheel, called the 'Big O'. When it's the season of cherry blossoms, imagine the sheer beauty you'd be viewing.
8.     Hollywood Dream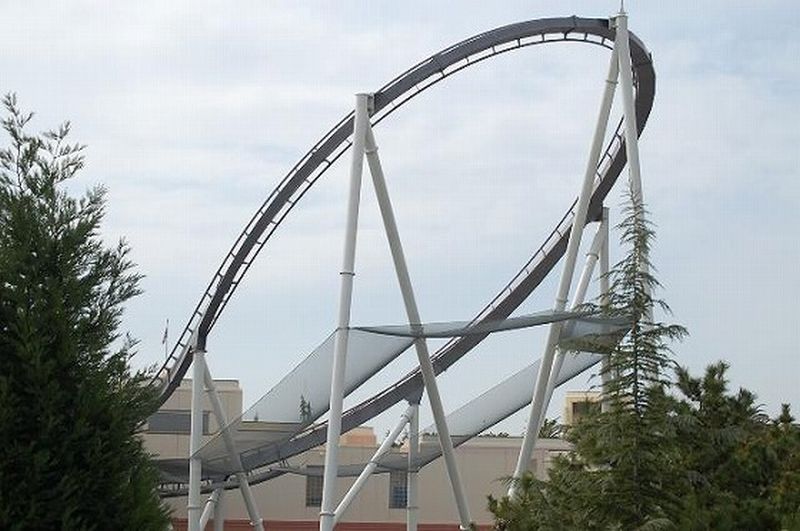 Image Source : usj-universalstudiosjapan.com
Located in Universal Studios, Osaka, it's the Hollywood dream of roller coaster fans. You can go round the roller coasters listening to the tune of your choice, as you go down at breakneck speed for 43 meters. It's will not pitch you upside down but still, the 'personalized' roller coaster has enough thrills to make you happy.
9.     Steel Dragon 2000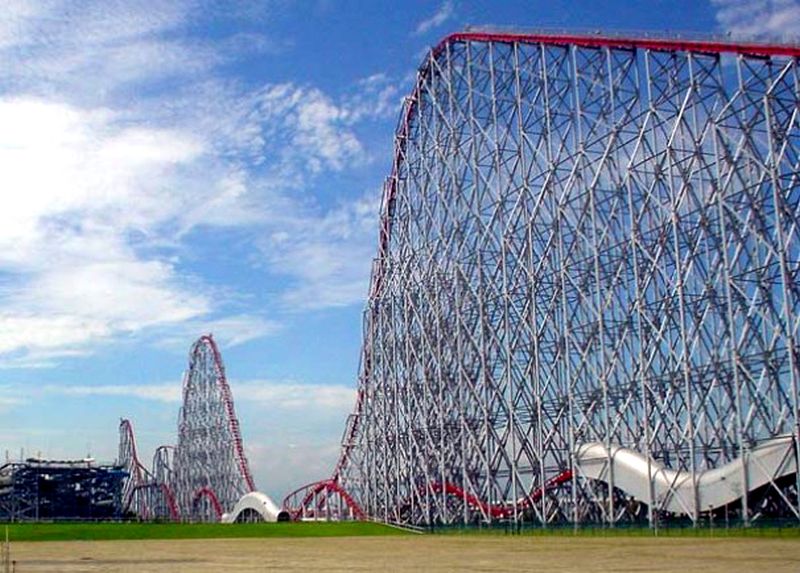 Image Source : orangesmile.com
The Steel Dragon 2000 in Nagasaki Spa Land is the longest steel roller coaster in the world, measuring an incredible 2,479 meters or 8,133 ft. It used to be the fastest as well, but though it has lost that crown, it's still one of the fastest at 153 km/hr or 95mph. This ride is an amazing thing to look at too, just like a monstrous steel dragon! 
10.Vanish: Diving Coaster
Image Source : jetsetta.com
You'll find the Vanish in Yokohama's Cosmoland. It's been named quite aptly, as it seemingly vanishes into the underwater tunnels, falling from 35 meters. This is certainly a ride you don't want to miss, especially as it enters the water creating a magnificent splash.
Roller coaster lovers will definitely love the exciting, exhilarating rides in Japan with their unique features. They have been designed specially to attract thrill seekers and people from all over the world turn up to experience the amazing, unforgettable rides.
Before you go…
When it comes to terrifying rides, spooky goosebumps, and scary tales – the more the merrier. On that note, here is a horror bonus for you. If the spook enthusiast within you is eager to come face to face with spine-chilling places, check out our list of some of the most haunted towns in the United States of America.
4 most haunted towns in America
For years, the United States has been covered under many stories. Some stories involve curse on a place, some involve ghosts in abandoned buildings. There is just no end to it. Rumors are that if anyone put their footstep on these scary and cursed buildings then bad luck will befall him and it will be lifted only when the contraband piece is returned. Here Dr Prem Jagyasi and his expert team suggest the list of some of the coolest ghost towns in America.
Bodie, CA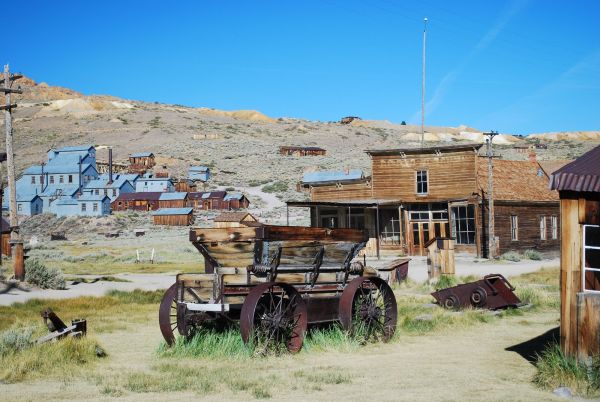 Situated in the Sierra Nevada Mountains, Bodie was once a house of over 10,000 residents in 1870s.  It was then known as "Gold Town" of this place comprising of red light areas, saloons, and some opium dens. Eventually, the place was vacated and the last thing that was inhabited here was an old post office in 1942. Since then, the shops and their stocks are kept intact and to make sure that nobody lifts it, a curse follows the whole town. It is said that anyone who takes off anything from this site will be followed by bad luck. This town is now just an "Arrested Decay".
Nearest Civilization: About 75 miles away, Lake Tahoe
Thurmond, WV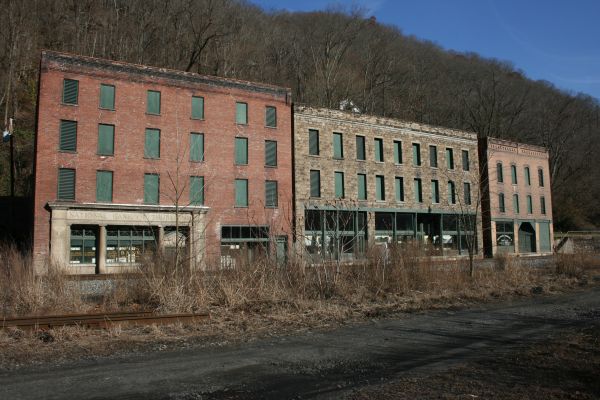 During the 1800s, Thurmond was a place of shelter for hundreds of residents. This town is made on the Chesapeake & Ohio Railway. By the year 2000, only seven residents were living in this ghostly town. Its Railway Depot is now transformed into a museum and the town now comes under George National River. Somehow, those seven residents managed to live here for 5 years, but in 2005, they also fled the place. This restored depot and train museum is now a center of attraction among tourists for river rafting. All you can see are dust storms and an empty rail track with no one around for miles.
Nearest Civilization: George National River
Santa Claus, AZ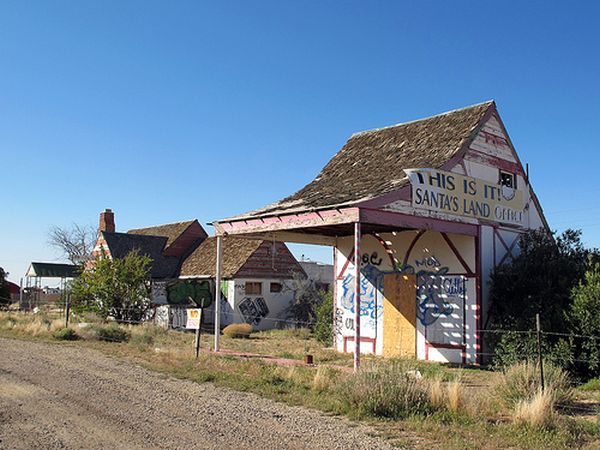 Santa Claus is a deserted town built in 1930. Rumors say that this place was never more than an attraction for those who wanted to sell real estate and those who wanted to meet Santa Claus in person throughout the year. The whole place was full of restaurants and hotel with a Christmas theme for the whole year. Eventually, this place lost the charm. However, it still remains popular for the kids who wanted a bona fide letter from St. Nick. Later only its post office and postmark were famous among kids. Since 1983, the 4-acre place is for sale. It is just a diversion to Hoover Dam and all you can see are some vandalized buildings, an Old pink children's train, and an old wishing well. These ruins of buildings surely resemble some ghost town that you may have seen in many movies.
Nearest Civilization: Kingman, AZ
Calico, CA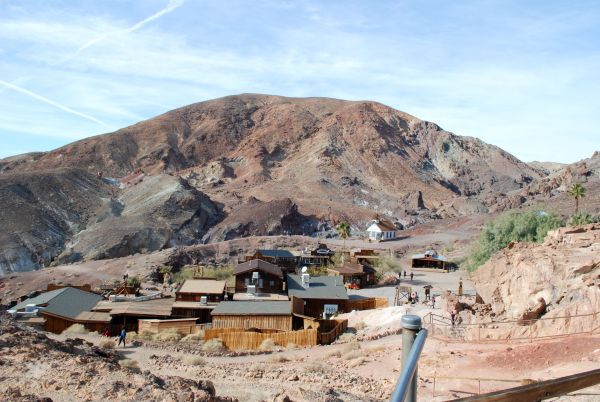 During the 1880s, this silver mining town was a glory of Southern California. Eventually as the prices of the silver fall, in the 1890s, its glory also started declining. All the residents vacated the place by 1907. In 1950, Walter Knott started restoring this town. With all his efforts, he transformed Calico in San Bernardino Country Park and you can still see one-third of the Calico's old and original buildings here.  Knott added many attractions for tourists like a "Mystery Shack" and gold panning center. If you want to have a look at the original town then you can visit the place and see the old schoolhouse and a post office. He surely put all his efforts on this town to restore it and keep the old culture intact.
Nearest Civilization: Barstow, CA
Summary:
If you want to experience how ghost town looks like then have a look at these places that were abandoned by humans a long time ago. All they have is some evil curse and some vandalized buildings.