At times, don't you feel you are a hostage to gadgets and digital wearable you are sporting? Smart phones, fitness bands, social networking apps do have a say on your mood and thought process. Quite frequently, you are tempted to sneak into notifications received on Social Apps as a response to your text.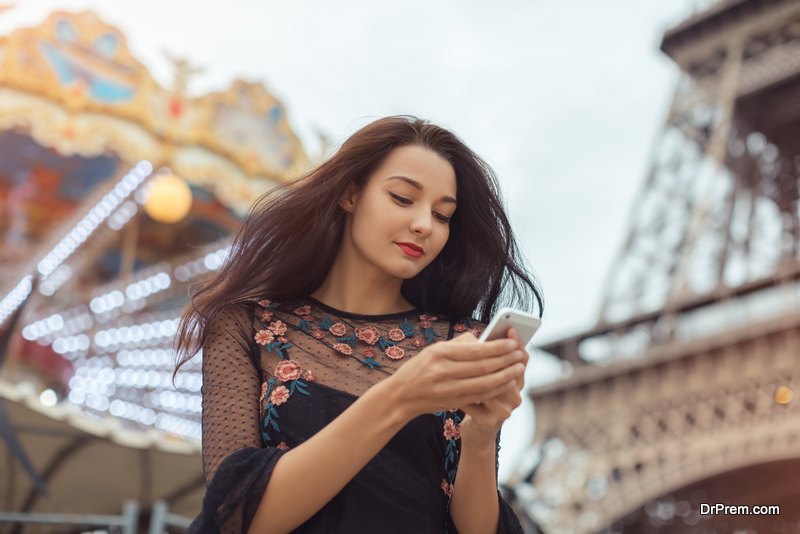 When it goes public, you feel the entire world is watching you, invading your privacy even though in reality you are miles away from them. The enormity of sheer wastage of time focusing on the digital world is hard to reconcile. The role of the digital world causing cumulative loss of productivity is alarming.
Digital detox is the answer for spending a weekend or a few days in a destination where you are not disturbed by the digital world. A phoneless retreat is an ideal place to be with nature and your fellow tourists. Digital world doesn't come in between. It is reassuring that twitter of birds and the sound of waves breaking on a pristine beach is more melodious than your mobile notification tunes.
10 awesome tech-free destinations to get your dose of digital detox:
Luxury lodges in Namibia: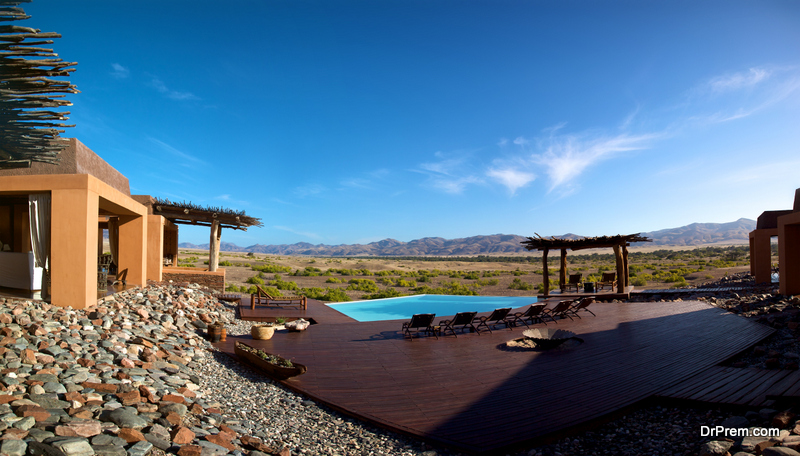 Being digitally disconnected does not mean that you transport yourself to the primitive age of civilization. You can bask in luxury and remain undisturbed from 'pings' and 'dings'. In Namibia, the wilderness safaris offer you a great luxury range of accommodation, including 26 Wi-Fi free camps in some of the great wildlife spotting locations.
Put up in the Desert Rhino Camp set amidst the valley sheltering Africa's largest population of free-roaming black rhinos. Lions, giraffes, springboks and others will also draw your attention. At the end of rhino hunt in the day, enjoy the evening idling around a fire pit.
Tech Free Boracay, Philippines:
The island of Boracay in the Philippines is a much talked about digital detox vacation spot. The crystal blue ocean water is as enchanting as the white sand beaches. The landscape is green around you. The distant horizon mingles with the azure sky in a breathtaking marvel.
Just meditating of the unspoiled beach or sitting there casting a glance at the far end will send you into a pleasant trance. You won't think of the digital world – the experience is so arresting as if you are in an appointment with the divine.
Isolation in Italy, Eremito, Parrano, Umbria, Italy: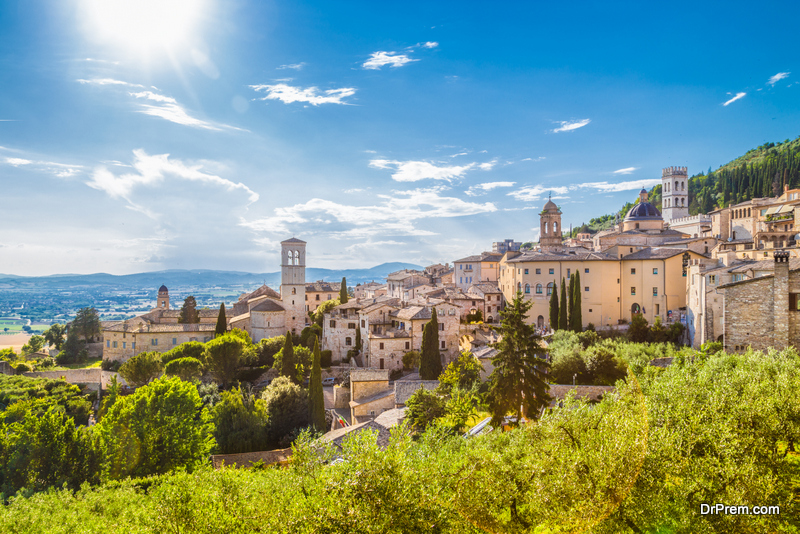 This Italian destination for digital detox was the dream project of entrepreneur Marcello Murzilli striving for four years to build an environmentally friendly monastery insulated from the digital world. The retreat is made of stone and consists of 21 rooms, built employing ancient masonry tricks is perched atop Umbran highlands.
It is just one and a half-hour drive from Rome and cut out for brilliant nature gateways if you are traveling all alone. The absence of the internet, television and mini-bar would be a welcome break launching on a peaceful haven where notifications from the media or social grid do not jump at you. Breakfast, lunch, regular yoga and meditation are your world for interaction. Arrangement for steam bath is available and the surrounding countryside offers an appealing vista.
Halawa Valley, Molokai, Hawaii:
Since there is no direct flight here from the US, you need to come via Honululu or Maui. Nature has sculpted Hawaii, selecting the most amazing combination of paint and brush, rock and chisel. There is beauty galore every corner you set your eyes upon. Halawa Valley is rich in history as well.
If you move towards the northwest corner of the island you are in the mystical Halawa valley along which you can trek.
Ancient religious shrines and sacred monuments that you will come across en-route are just awe-inspiring. There exists tumbling waterfalls called Moa'ula with huge sheets of water thundering upon moss-coated pebbles. It is all so very absorbing around you, even for a moment you won't feel an impulse to sneak at your digital apps.
Remote Seychelles, Alphonse Island: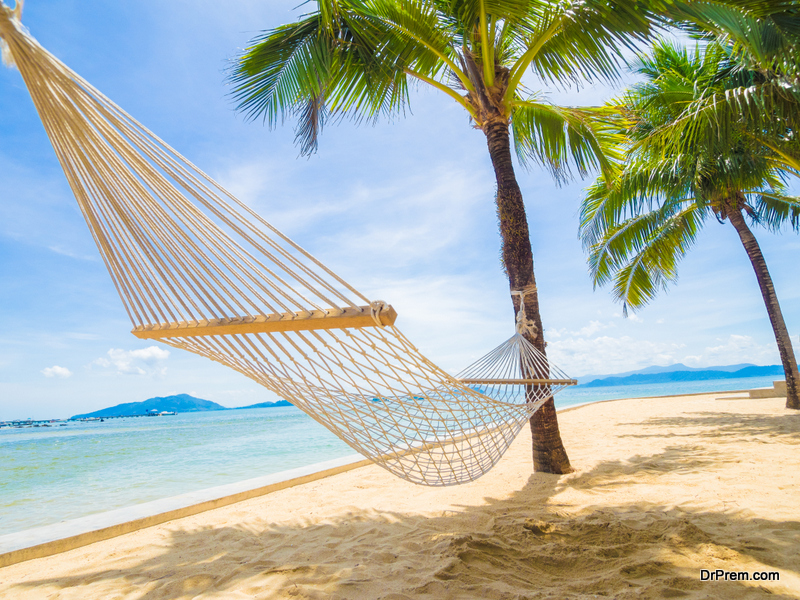 This amazing digital detox vacation spot is located 250 miles south of Seychelles' capital Mahe. This is a private island resort, tranquil and beautiful and not tied by shambles of WIFI and cell services. Disconnection with the outside world is more than compensated by adventures and fun activities. Water sports and wildlife native to Indian Ocean habitat would enthrall you.
Here you get to have a glimpse of spinner dolphins, turtles and a variety of gamefish to suit your taste and spectacular coral reefs. For a decent accommodation, you have 22 private bungalows and 5 suites plush with amenities. You will get private bicycles on hire to explore around. White sand beaches are cynosure of one of the most splendid nature gateways.
Polar and perfect, Quirpon Lighthouse Inn, Quirpon Island, New Foundland, Canada:
This is a magic world with terrific vistas of icebergs, puffins and polar bears foraging for meat and Arctic fish. Exploring the island is another name for digital detox as you do not have any communication or transmission connectivity with the outside world. You are deeply exposed to a raw and rustic ambience not so refined by the polish of modernity.
Presence of the ocean, the sun and the salt is overwhelming. A 5-hour drive from the City of Deer Lake would take you to the desolate and tranquil Quirpon Island. You can literally feel the sound of silence over here.
Here you will be surprised to find a 10-room inn, a makeover on an ancient lighthouse. Kayaking to icebergs and hiking amid biting cold with Arctic foxes keeping you company is a lifetime experience. Other wildlife includes humpback, orca and minke whales; these Leviathans are a treat to watch. Absence of the net connection makes Quirpon island a much sought after tech-free destination.
Tech-Free Mui Ne, Vietnam: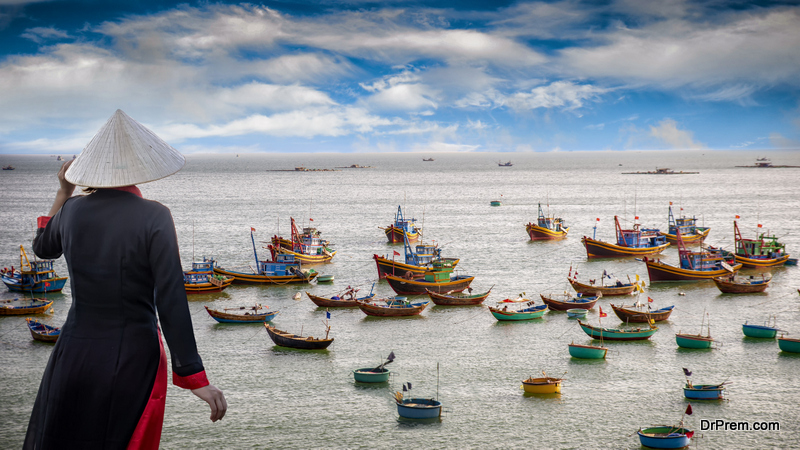 Long back, Mui Ne was a fishing town that has marched a long way, becoming one of the most popular digital detox tourist spots. Sea beaches are wonderful and no words can describe its beauty. You can have easy access to water sports including swimming, wind and kite surfing.
It is a tropical tourist retreat, endowed with ample blessings from nature in terms of unparalleled scenic views. Beachfront hotels have WIFI connection, but it is almost impossible to get one, adding to your peaceful sojourn.
Falkland islands off the eastern coast of Argentina:
This is another mesmerizing destination where you can practically feel digital detox working on you. Penguins and a wide range of bird species will make you feel very happy. Their cacophony will soar to a heightened crescendo so much that even if you carry phone, nothing would be audible.
Exciting wildlife is abundant from sea lions basking in the sun to colonies of black-browed albatrosses gliding with prodigious wingspan. The only modern gadget that you will find immensely helpful is your digital camera. It will not distract you. It will help you record and carry memories to cherish for the rest of your life.
Tech-Free Bali, Indonesia: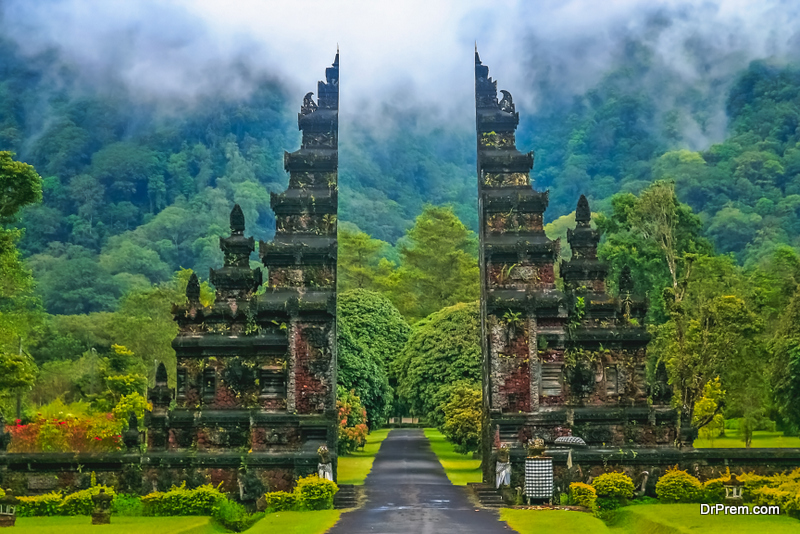 The pristine charm of Bali is legendary with its much-justified claim for being a complete digital detox tourist spot. Bali has been scoring high on the popularity meter. Panoramic views of terraced rice fields, dense greenery and picturesque white sand beaches command an exquisite tourist appeal.
A range of water sports, historical shrines and cultural vibes embedded deep into ancient Hindu traditions is a feast to explore. Bali magic will allow you to get lost in a sea of eternal repose, whether you are a solo traveler or making a trip with family and friends. Absence of disruptions sourced from digital devices would make your Bali vacation all the more serene and gratifying.
Tulum, Mexico:
Tulum is a super phone-less retreat, the glimpse of ancient Mayan civilization is as tempting as its white sand beaches and mind-blowing landscapes. You can opt to scale the top of the cliff and make it to the pyramid of El Castilo where a watchtower is erected.
Viewing the sunset from this tower is a once in a lifetime experience. There is a 1200-year old ancient Mayan ruin called Bonampak worth watching. The entire setting is so absorbing that your digital world doesn't even stand a chance of popping its head.