France recorded 45.9° C on 28th June this year – a historic high of summer temperatures. News of heat wave in Paris is making rounds since last week as Europe is getting battered by severe summer. Will it deter tourists from visiting Paris during summers? Not likely so. But it would certainly make it difficult for them.
This is not the first-time summer has been exceptionally hot in the French capital. It is happening since last few years, but there is no sign of receding tourist crowd. Most people flee the capital during summer when the mercury shoots beyond 30°C, but you can stay and enjoy Parisian life.
Interestingly, foreign travelers crowd Paris streets more during summer than the Parisians. So, you can look out for innovative ways to beat the heat and enjoy Paris to the fullest. Go through the following tips and plan for an enjoyable vacation in Paris this summer. Good news is that the heat is easing out.
10 vital travel tips for visiting Paris during summers:
1. While visiting major attractions: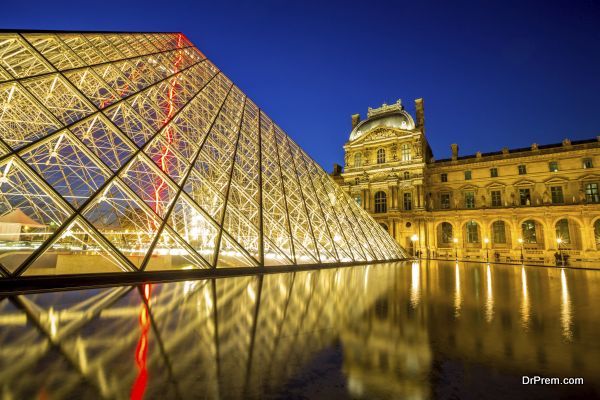 Book tickets in advance. Surely you will not be willing to join the long queue to get a ticket for visiting Louvre or other attractions. You may still have to wait in a queue for security checks and other formalities, but that will not be punishing.
Get up early to avoid the crowd. This will not only save you from the grueling heat but will allow you to explore the attractions peacefully. Another tip – most of the audio guides in these sites get booked by 10 A.M.
Purchase the Paris Museum Pass. Who hates saving money? Even millionaires don't. This is really worth as you get direct access to more than 50 top attractions in Paris plus 20 fabulous attractions outside the city. The price depends on the length of your stay.
2. Immerse in the colorful summer festivals, fun and frolic:
Apart from the heat wave, Paris embraces a number of colorful festivals in summer. You can have some fun days and nights outdoors in the warm air while visiting Paris during summers. Some festivals are entirely free.
The Paris Street Music Festival, the open air cinema at the Villette Park in the north of the city and fun events like Paris Gay Pride and Bastille Day do not need any ticket. For music lovers, the 3-day Rock Festival, Rock on Seine held on the western outskirts of Paris will be enjoyable.
3. Boating in the woods: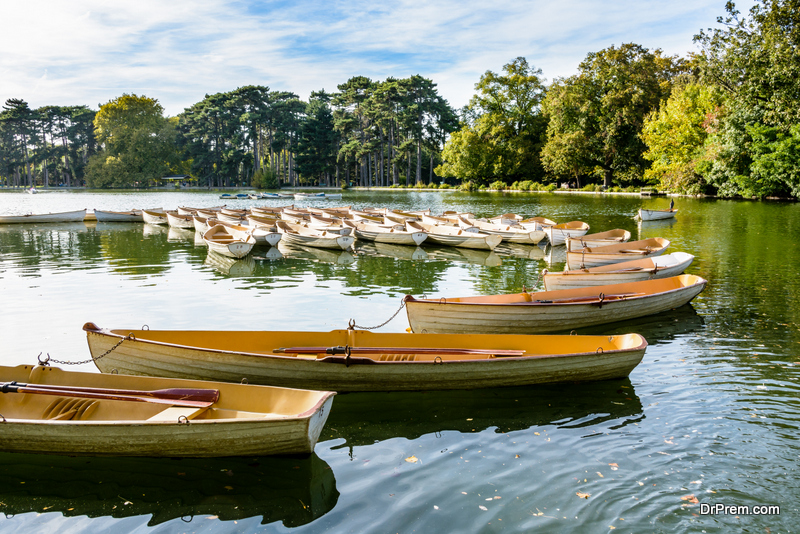 Looking for cooler and shadowed places? The inner city parks may not serve your purpose. So head towards Bois de Boulogne. Rowing boats are available on rent. Spend a few hours rowing on Lac Inférieur. Grab a sumptuous bite either at Grande Cascade or Chalet des îles at the island in the center of the lake.
4. Take a plunge in a heritage outdoor pool:
One of the most innovative ways to beat the heat in Parisian summer. The heritage pools in the city are as attractive as its museums with a few labeled as heritage monuments.  Piscine de la Butte aux Cailles, the oldest one built in 1866, fascinates the tourists with its Art Nouveau Arches and a cool and shady courtyard.
Opt for Piscine Josephine Baker for a wild swimming experience. Located over the Seine just near Eiffel Tower, you get a splendid backdrop. If you are loaded with currency, the gorgeous Piscine Molitor will be the most suitable. You can spend an entire day in Belle Epoque splendor by shelling out just €180 (£161).
If you are looking for a free swimming session, take a plunge in the Bassin de la Vilette open-air pool opened from 1st July. Moreover, there are tons of municipal or public pools in the city. You can avail the most affordable way to beat the heat.
5. Have a taste of the nightlife: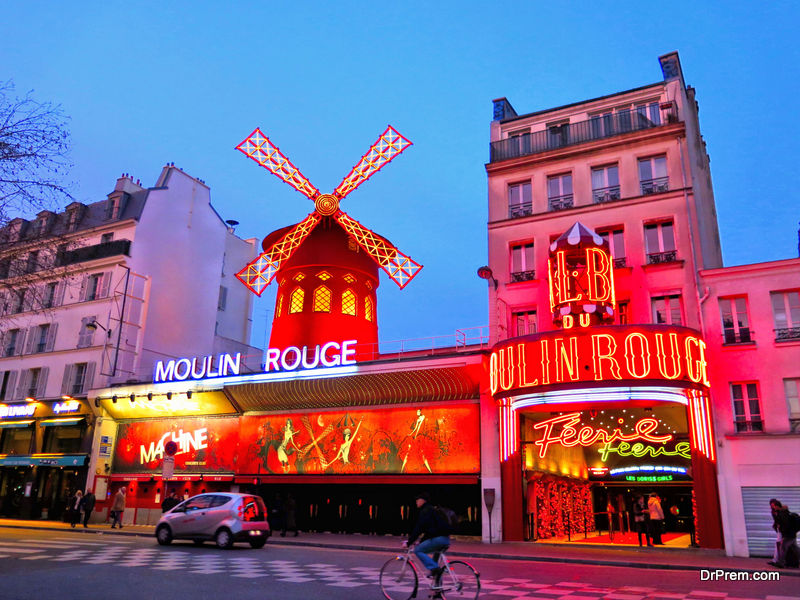 Squeeze maximum fun during the nights when you are visiting Paris during summers. The city's relaxed and carefree ambience offers ample opportunities to enjoy the nightlife. Choose any one of the elegant gardens and parks bordering the Seine for night picnic. Else hop in the gorgeous nightclubs and get the taste of an entirely different culture.
6. Relish ice creams while visiting Paris during summers:
You cannot choose a better season to binge on frozen desserts and Paris has some mouthwatering offers. Berthillon ice cream is super cool!  As you lick it for the first time, you won't regret visiting Paris during summers.
7. Experience the shivering chill in catacombs: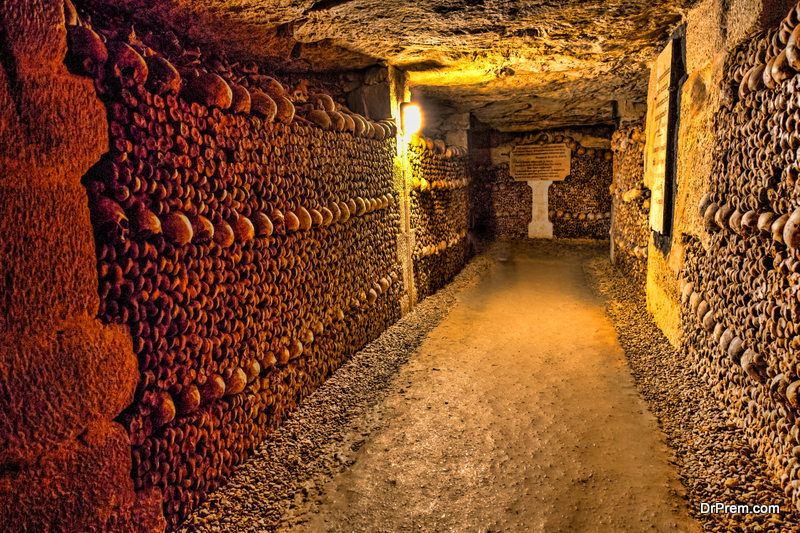 The coolest place in Paris during the summers is perhaps under the ground in Catacombs. The 18th century grave of 6 million corpses maintains 15°C even at the peak summer. Exploring millions of skeletons and skulls is not for the faint-hearted. If you are looking for a different sort of chill out, spend some time here.
8. Get into a shadowed place:
Not a conventional one. Paris is always there to offer you something exceptional, at least in Le Pick Clops in the Marais. Amidst unlimited roses and French cheese, experience the ice cold steamy jets setting a cooling ambience.  Else you can slip into the 400-year old underground cave in Le Bar III of Saint Germain to enjoy a delightful chill.
9. Take a boat cruise over the Seine: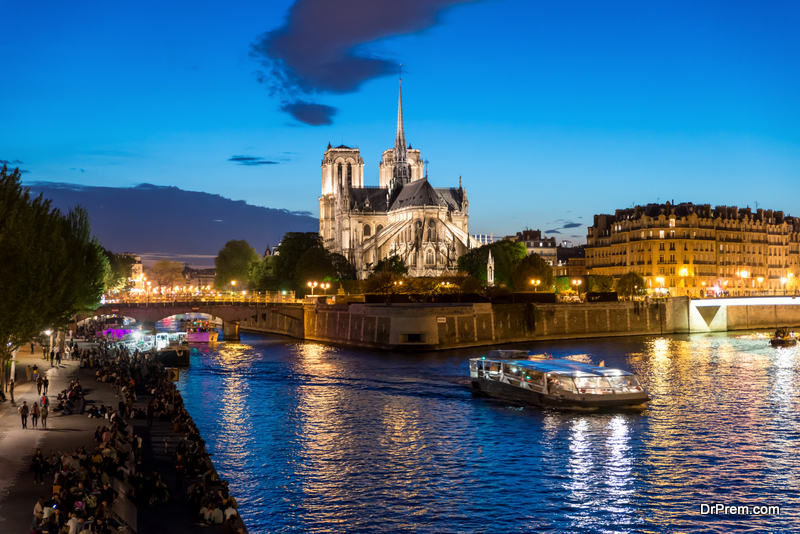 A refreshing experience indeed! Do not miss a ride on a Batobus or the boat-bus, a part of the extensive public transport network of the city. It is a great way to explore Paris as the boat stops in different stations. In the peak season, the service runs from 10 AM to 9.30 PM. You get a boat every 25 minutes. Enjoy the spectacular view of Paris plus the non-stop cool breeze of the river.
10. Enjoy gin and tonic amidst cool settings in hotels:
If summer heat in Paris is too harsh to you, this is another best thing you can look for. Head to a nice hotel and enjoy gin and tonic. Le Meurice near the Louvre Museum may seem to be expensive, though some feel it's worth it for its amazing bar. But cheaper and better options are definitely available all around the city.
Additional travel tips to make your Paris visit in summer easier:
1. Things to pack: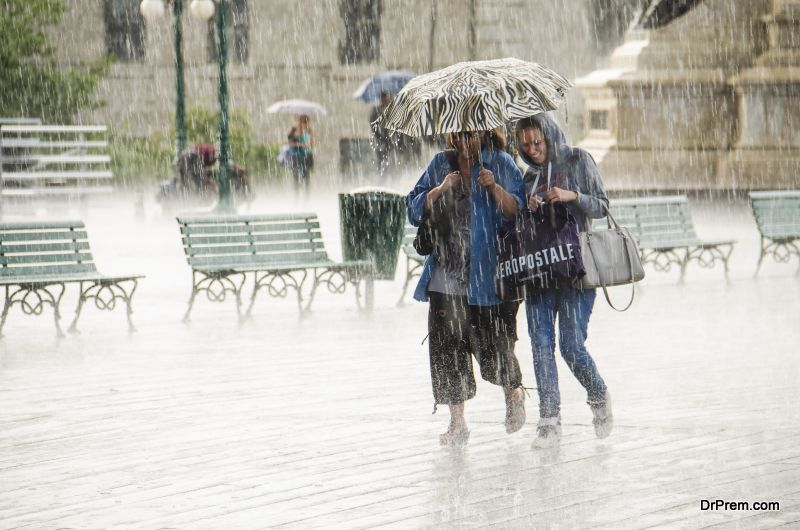 Storms and showers are common in Paris during summer. Pack summer clothes as well as few outfits for rainy and stormy conditions. Do not forget your umbrella as well as close-toed shoes and sandals.
2. Expect many local businesses to remain closed:
Parisians look for breaks too! And August is the ideal month for them to enjoy the summer vacation. You may find many local restaurants, bars and shops closed for a short span of time, if not for the entire month.
3. Carry a large refillable water bottle to keep yourself hydrated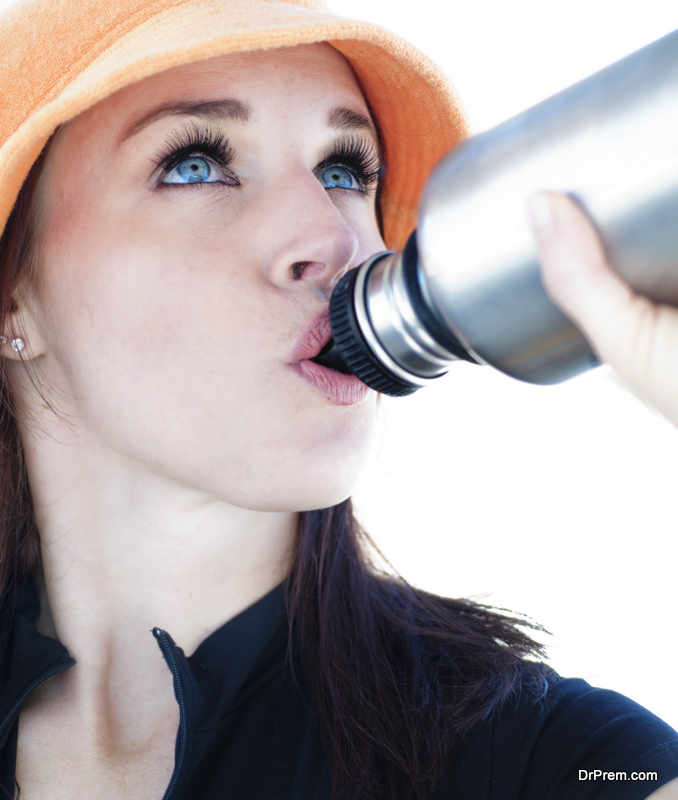 This is a must while you are visiting Paris during summers. Free drinking water fountains are available all over the city. It is easy for you to refill your bottle and have a refreshing drink whenever you feel like.
4. Check out the peak price at the peak season:
Yes, everything is at the peak during the summers – the visitor count, airfare and even the heat. Book your air tickets a couple of months before the scheduled travel date. Check Skyscanner and other travel websites to get alerts for discounted flight tickets offered by budget airlines.
5. Make sure you choose accommodation with air conditioning: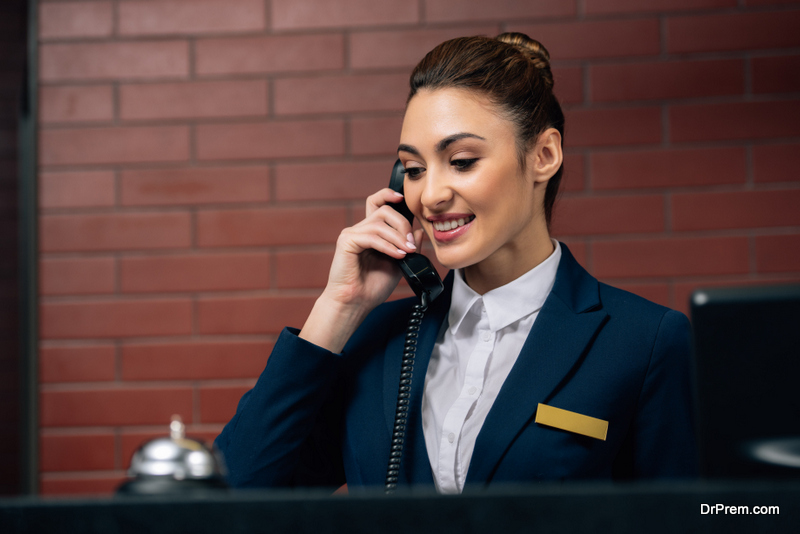 You will not find an air conditioner in every hotel/accommodation in Paris as you see in the US. Even the crappiest hotel in the US has AC and working toilets while a 4-star accommodation in Paris may not have AC. So better get it checked beforehand if you are visiting Paris during summers.
Top places / activities to enjoy while visiting Paris during summers
Many people dream about visiting the spectacular and sensuous Paris at least once during their lifetime. From the time of European Renaissance, the capital of beautiful France has gained the reputation of being one of the most important places around the world for art and fashion lovers. The exquisite beauty of Eiffel Tower makes Paris the ideal place for lovers. Artists and art lovers from far away countries visit Paris only for Louvre. Even a month is not sufficient for enjoying all the famous piece of works kept in this museum. There are many other places to visit and travelers are never bored in this lovely city. Here are five of the activities that you can enjoy in Paris.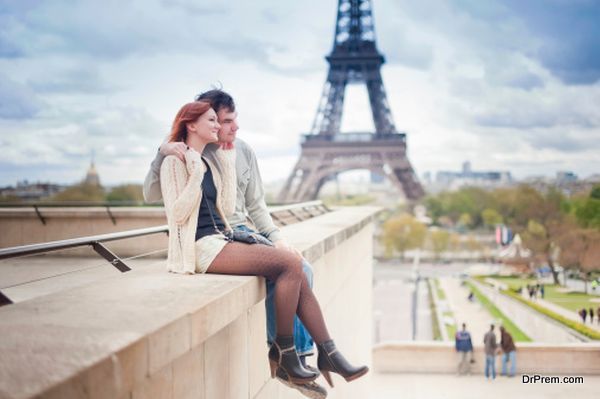 From almost all parts of the city, you can get a glimpse of the magnificent Eiffel Tower. At night, it looks even more spectacular with all the light. Go to the top of Eiffel tower where there is a restaurant. You should have a glass of champagne on the top and relish the glorious view of the entire city beneath. Take pictures and enjoy the statuesque beauty of the tower. Being the most famous tourist spot of Paris, many cultural programs are held here. Participate in the different types of cultural programs that take place near the Eiffel Tower all year round.
2. Disneyland Resort Paris:
There is no reason why you should not let the child in you out during your visit to Paris. When you go to Paris make sure that you find time for visiting the Disneyland Resort Paris. Built in the year 1992, the Disney resort is fairly new and offers quality amusements to both kids and parents. Even though Disneyland is not considered a cultural tourist spot, it has gained great reputation among the travelers.
3. Go to Louvre: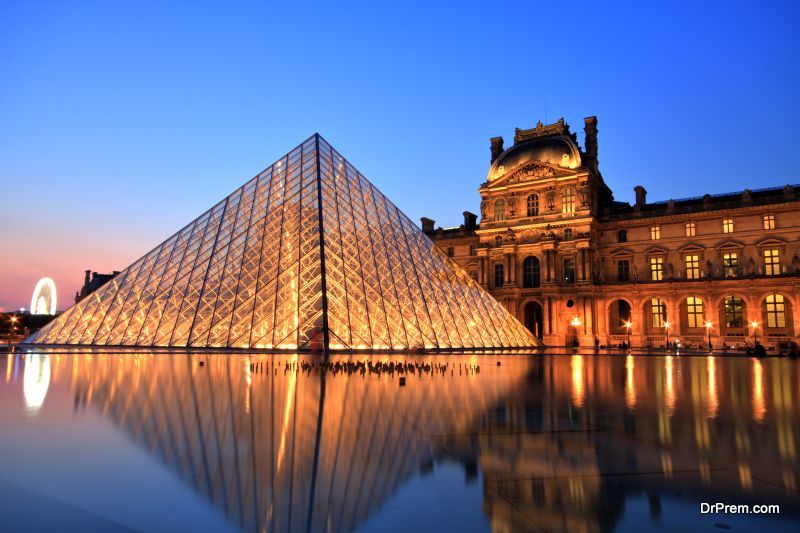 Paris is one of the best destinations for modern art as well as classical art. Louvre is considered one of the best museum in the world because not only the number of artworks preserved here is staggering but also the quality of work you will find here is exceptional. It is the national museum of France. People come here with the desire to learn more about the vast history of France more closely. The two most famous work of art kept here are the painting of Monalisa by Leonardo Da Vinci and Venus de Milo.
4. Rock en Seine:  
Surprisingly the sophisticated Parisians love rock music as much as we do. They have organized a rock concerts annually now for a long period. This rock concert is called Rock en Seine and its popularity among the French and tourists shows how high the demand for rock music really is. The Rock en Seine goes on for several days and plays host to different bands and performers.
5. Palais Garnier: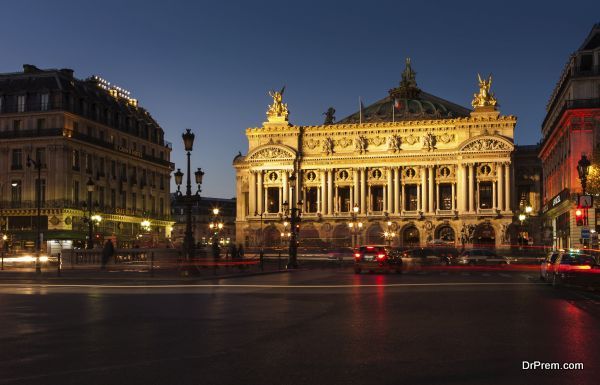 If you have read the stories of Maupassant, the famous French storyteller, you should know that opera is one of the passions of fashionable Parisians. Parisians have great interest in both theater and opera. The Palais Garnier is also referred to as Opera de Paris. It was built long back in 1875 but tourists still visit this opera house for enjoying top quality opera. You can visit Palais Garnier for a traditional ballet drama or enjoy other types of operas at this huge opera house that can accommodate 2,200 people. 
Best Museums you must see while visiting Paris during summers
There is nothing you need and you can't find in the French capital. Paris is a paradise for everyone, especially for those in search of knowledge. If you're looking forward to visit a museum, apply for your EHIC card renewal right away and make your way to Paris to see some stunning museums: 
1. For Science/ History
This particular Paris museum is terribly fascinating. While the Musée des Arts et Métiers is technically a science museum, most people might consider it a history museum due to the fact that it is Europe's oldest science museum, founded way back in 1794.
It was initially created by Henri Grégoire to teach new and more efficient scientific methods to France's manufacturing industry. Here you can learn about old science. You'll see gadgets and gizmos hundreds of years old – weighing devices, clocks, barometers – and scale models of all kinds of historically significant engineering feats.
Exhibits range from colossal in size to astonishingly miniscule and all of them are a captivating exploration of the history of knowledge. During certain times of years, you can witness a demonstration of the museum's music boxes and hear for yourself eerie melodies that date back hundreds of years.
2. For Art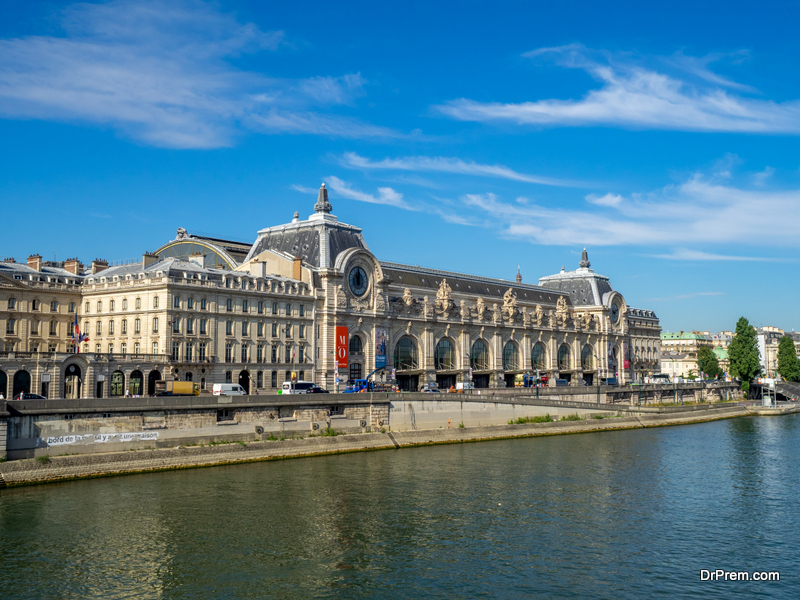 While the Louvre is certainly the most iconic art museum in France, it can also be the busiest one for anyone unlucky to visit during tourist season. Good luck catching a glimpse of the Mona Lisa if you're less than six foot because this one painting alone draws in crowds and queues that would have even the most dedicated of art fanatics gasping in horror.
So, unless you're able to visit the Louvre during the super-off-peak season, it might be a better idea to visit the Musée d'Orsay. While this museum can get busy every now and then, it can certainly accommodate crowds, so you won't find swarms of tourists crowding around artworks like you might do at the Louvre. This marvelous art museum was built from a train station that dates back to 1900.
Here you can peruse the works of Van Gogh, Monet, Degas, Renoir, Cézanne, Gauguin and more, and you can do so in peace and quiet.Have a relaxing stroll around the varied artwork and generally beautiful museum. For an added treat, head up to the upper floors to find a charming coffee shop hidden behind the station's clock and look out over Paris.
3. For Weird
If you love the strange and quirky, you will have more than enough to keep you entertained in Paris. Explore a miniature wonderland in the Musée de la Poupée, a museum filed with over 500 French dolls. In the Musée des Arts Forains, you can view French fairground attractions of the 19th and 20th centuries. Or you could visit the personal favorite of the weird seekers, the Musée des vampires. As you might have guessed, this tiny, tucked away museum is one of Paris's best attractions and the world's one and only vampire museum.
Here you can hear about all of the old cannibal cults of Paris from the eccentric owner and explore all kinds of strange and mysterious relics and tokens said to have played a part in vampire rituals. Don't miss your chance to be scared out of your wits at this incredible, creepy museum and tour the graveyards when you're finished. 
A final note on tips while visiting Paris during summers:
Paris is the dream city for many passionate travelers. There are many places to see, foods to taste and things to do. Visit Paris only when you have adequate time, else you may have to regret later for missing many brilliant things. And in case you are one of those who simply can't bear the Parisian summer heat, go for any of the alternative destinations.