Some of the best snow destinations in the world can be your year's winter travel spots. A number of reasons support my claim. It is comfortable once you have enough layers of woolens. The summer heat and sweat is absent and so is fatigue. The crowd density doesn't go beyond tolerance level and an overall energetic feel roils in you. Moreover, off season discounts keep your wallet happy. Ice adventure spots are numerous be it on the sea side or in a mountain resort. The winter sky is generally sunny adding to your pleasure. If you can beat the cold, this is plausibly the best season for outdoor adventures.
17 Best snow destinations in the world:
Here we go exploring some of the best winter travel spots:
Explore Idaho this winter: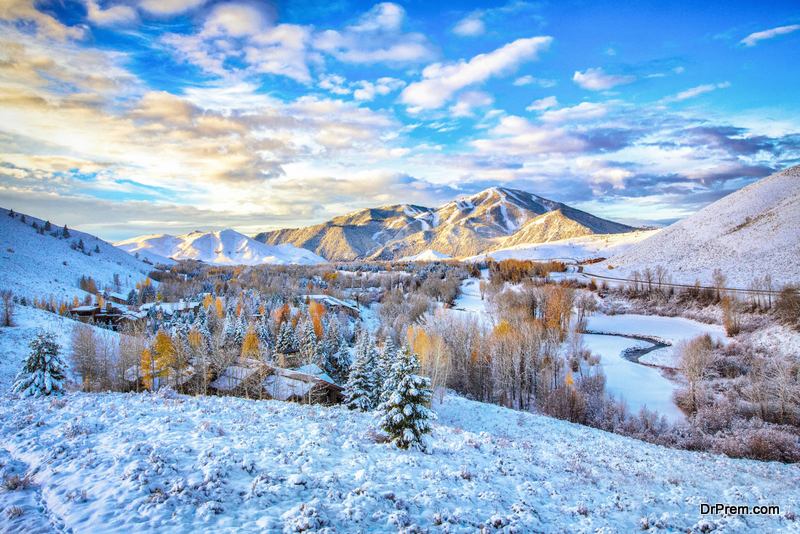 Idaho is arguably one of the best snow destinations in the world. This state surpasses all other North American states in terms of number of natural hot springs available. The sky resorts aren't crammed and offer world class experiences. The landscape beauty and snowy topography go well with the delectable cuisine on offer. Here you get some of the best skiing acres meandering past the mountain vegetation. Travel options are many; you can take a flight to Boise or fly directly to Sun Valley. You can even ride a rented car to McCall.
Go outdoors in Montana: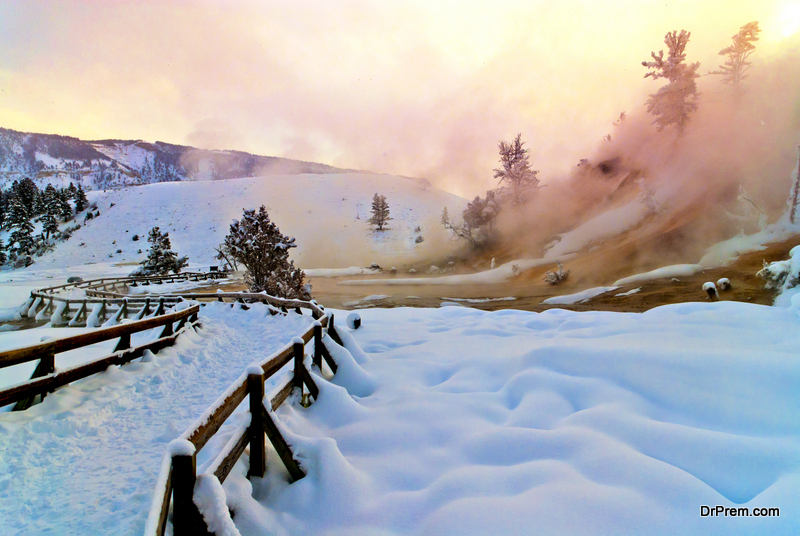 There is certainly more to Montana than just exploring the Glacier National Park's beautiful valleys or the herd of bison grazing in Yellowstone National Park suddenly getting wary of an approaching grizzly bear. Montana in winter is something different. It is calm and quiet and an ideal destination if you are seeking solitude.
Winter activities are in plenty. Bridger Bowl and Big Sky skiing resorts provide a fabulous stay. Besides skiing, ice climbing, snowshoeing or skijoring keeps your adrenaline racing. Hot springs exist to take off the fatigue after a day full of hyperactive adventures.
A sublime glimpse of Aurora Borealis in Alaska: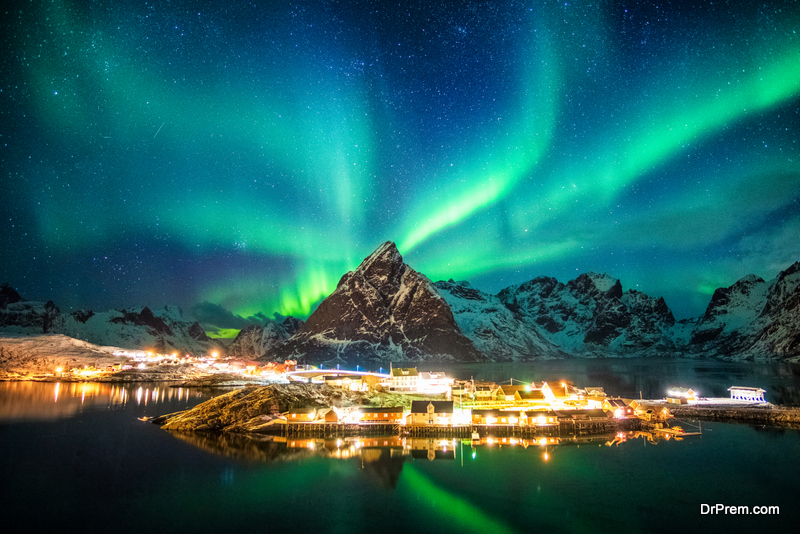 Alaska is legendary for the best snow destinations in the world. A train trip to Alaska to witness the famed Aurora Borealis is a lifetime travel achievement. Don't be blind to the freezing cold; pack yourself up with sufficient warm clothing. The Alaskan rail road is operative throughout the year. In winter, it links Anchorage to Fairbanks. The latter place offers some of the terrific scenic landscapes up north.
Patagonia, Argentina: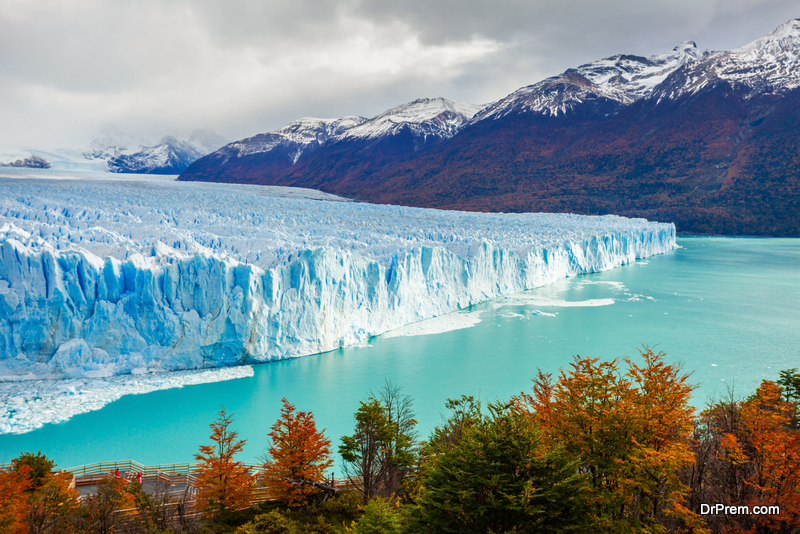 Patagonia located at the base of the Andes Mountains is considered one of the top places for snow adventure. Here the rivers flow along the tranquil terrain sandwiched between Andes rugged country. As a bonus, backwaters pose irresistible attraction. The Perito Morena Glacier is a moving ice field, a huge mass and an incredible geological formation. A range of adventure sports like skiing and ice skating make it one of the best snow destinations in the world.
Kashmir, India: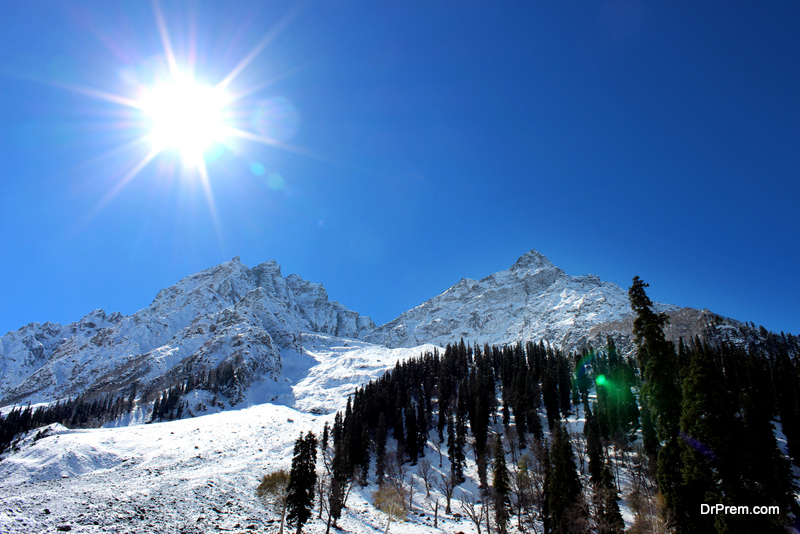 That Kashmir is one of the best snow destinations in the world is universally accepted. It is rightly said that Kashmir is Heaven on Earth and is bone chillingly cold in winter. Kashmir is abounding in attractions. The Dal Lake in Srinagar, the exquisite Mughal gardens and skiing in Gulmarg are sheer pleasure. In Leh, the Pangong Lake freezes to give you the real chill. Kashmir is great for hiking, biking and skiing in paradise. For your information, it is a cheap snow destination than many US and European winter resorts.
Paris, France: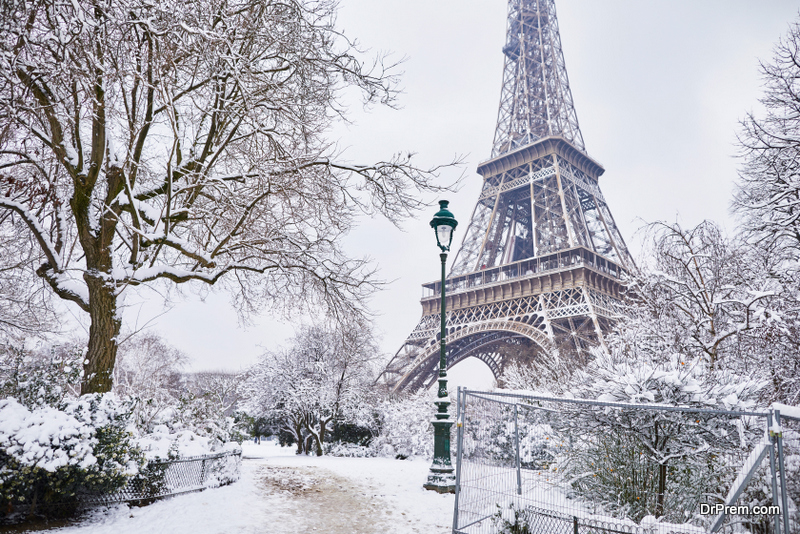 France is one of the top places for snow adventure. It is a high fashion city and a shopper's paradise but in winter the French magic multiplies. In the backdrop of snowfall, the Eifel Tower looks enchanting. But when the snow is thick they close the tower for the public. In winter, snowboarding is very popular and is a fascinating way to interact with the local people.
Greenland, one of the best snowy destinations in the world: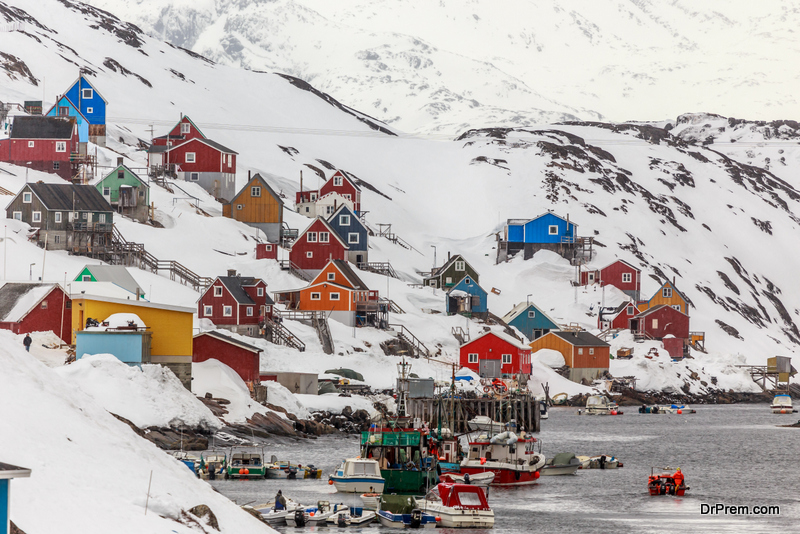 This piece of cold land up on the northern most roof of the world had been known to the Vikings. They named it Greenland to keep away other invaders as this was quite habitable, offering promises. Greenland is full of fun and winter adventures and one of the top places for snow adventure. For ski lovers, a 3-day 160 km of Arctic Circle Race is organized which is a big time fun. Other winter activities include hunting by dog sledge, ice fishing in fjords and camping in ice that would be as shivering as it would be a top gear dare in sub zero atmosphere.
Siberia, Russia: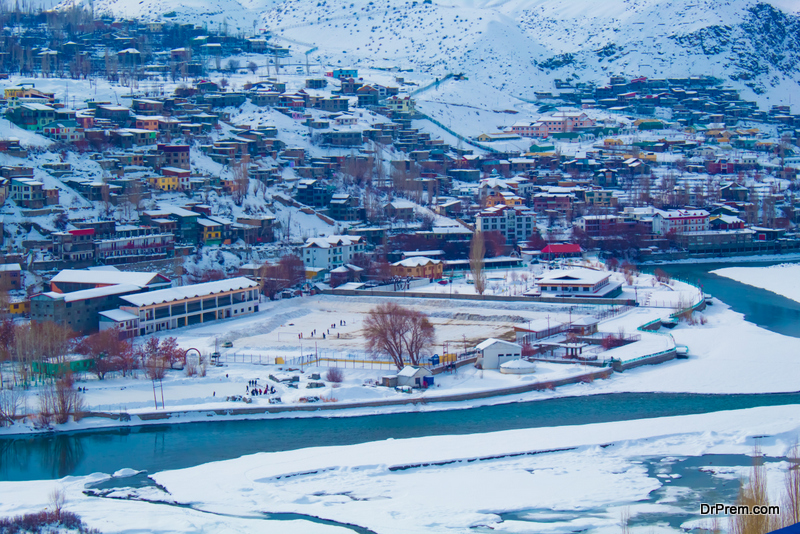 Siberia is definitely one of the best snow destinations in the world. Never ending winters and heavy snowfall is the signature feature of Russian Siberia which the cold-accustomed Canadians revere. The Russian House tourist centre close to Novosibirsk will give you the bone-chilling feel of a typical Russian winter. Accommodation in timber houses and ride on horse-drawn carts locally called troika is a great experience. Traditional Russian food and sauna (Russian Banya) will be something of a winter sensation.
Sapporo , Japan: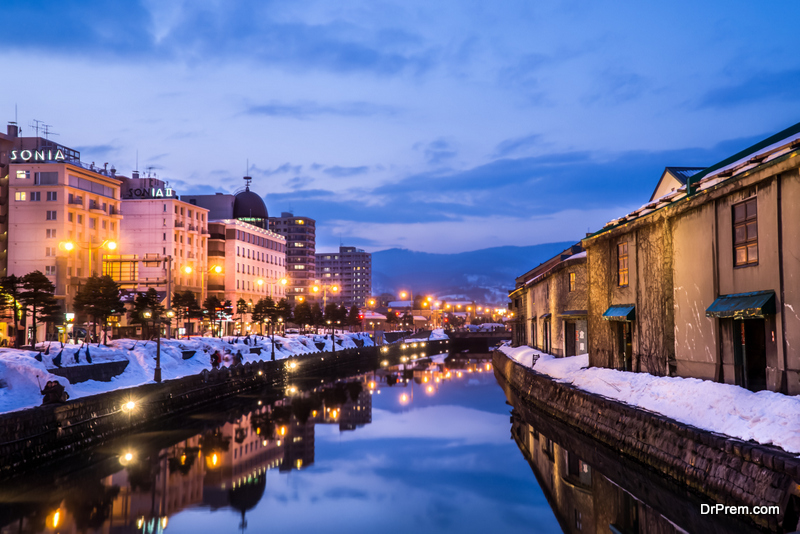 Even though Japan is hailed as the 'Land of the Rising Sun', it is also one of the best snow destinations in the world. It has given itself the name" blessed by snow".  The average annual snowfall collects into a thickness of 630 cm. The ideal time to visit is during February snow festival. Snow modeling and snow games are marvelous. The city lights up the cold black nights with white illumination. Dazzling lights taking up brilliant ideas of Christmas and starry nights are absolute stunners.
Tallinn, Estonia: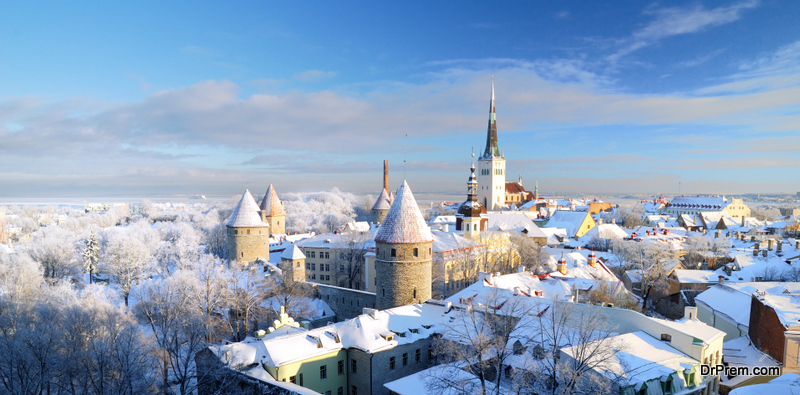 Once winter casts its spell, the town of Tallinn in Estonia folds into a place straight from fairyland. Its mystic, it is magical and for sure it's one of the best destinations in the world for icy adventure. The best idea is to take a long and relaxed walk around this fantasy land and absorb all the goodness of a wintry holiday.
Yosemite, California: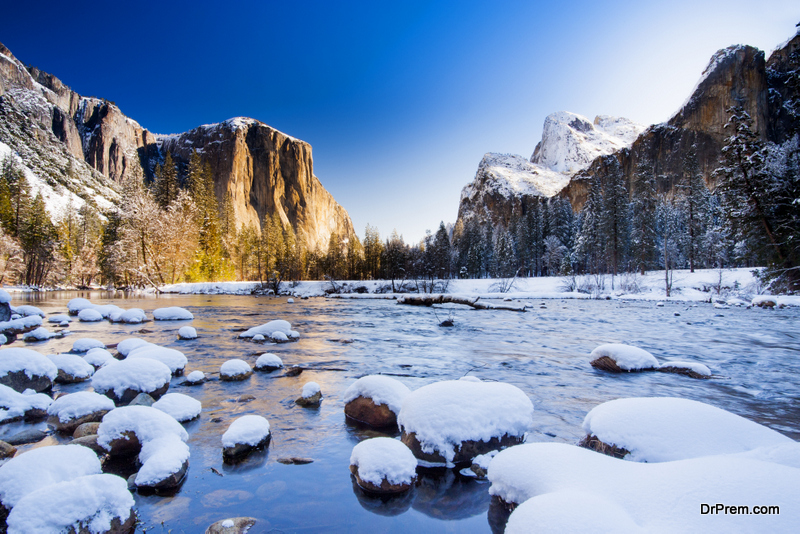 In the wintry chill, the Yosemite National Park mesmerizes its guests with its blooming beauty. The lofty redwood trees are as enthralling as are the jaw dropping snow-clad cliffs. Winter sports are in a broad range and they would keep you active and in high spirits.
Prague, Czech Republic: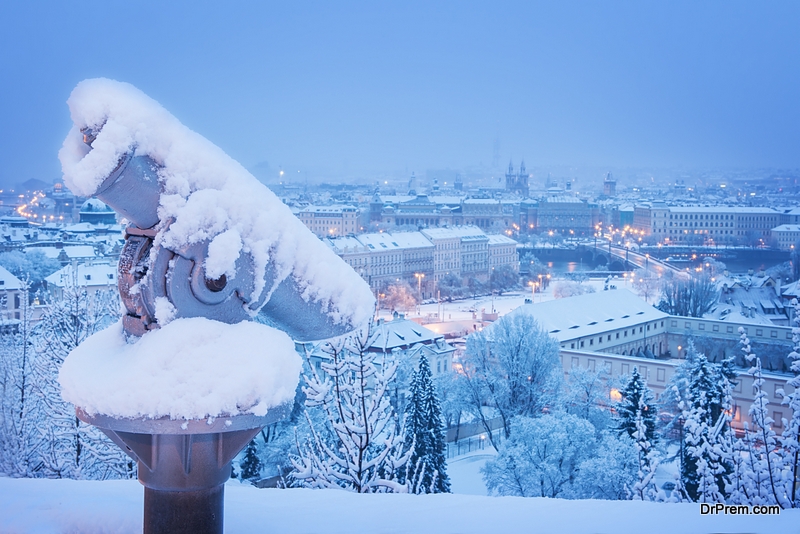 If you are planning a snowy vacation to remember for the rest of your life, Prague should be in your bucket list. In winter, the city scintillates with a mix of icy stretch and fascinating illumination. The architectural brilliance bordering on the mediaeval theme is a smasher. Equally enthralling would be a stay in timber huts giving an off the beat sensation amid freezing cold.
Abruzzo National Park: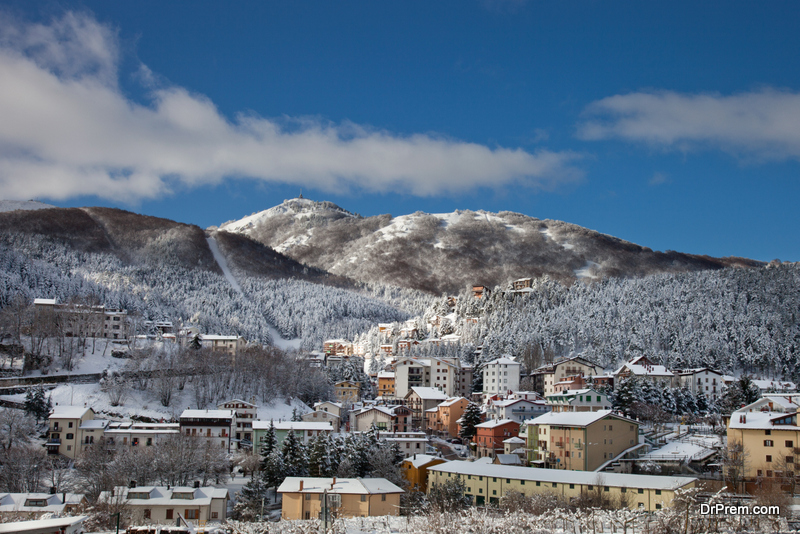 It is the Italian icy wonder in just about a 2-hour drive from Rome. You will come across the valleys and terrific landscape beauty of the Apennine Mountains. The national park is known for its wild and remote habitat. It is home to Marsican bears, lynx and wolves. The long howls tearing into icy cold dark nights give you an eerie kind of feel. Golden eagles circle overhead for a kill; it is truly high adventure to spice up your snowy Italian vacation.
Safari in the snow – The Scottish highlands:
Scottish highlands summits receive an annual 100 days of snowfall generally. Scottish snowy holidays are as crisp and crystal as the Lochs (lakes) themselves. The forests remain under a shroud of snow and wildlife struggle for existence through an inhospitable winter. Snow white ptarmigans and royal red deer would keep you absorbed by their presence. If luck stays on your side, you may even have a glimpse of the evasive mountain hare. Safari vehicles are robust and carry heavy duty snow shackles.
Explore winter magic in Finnish Lapland: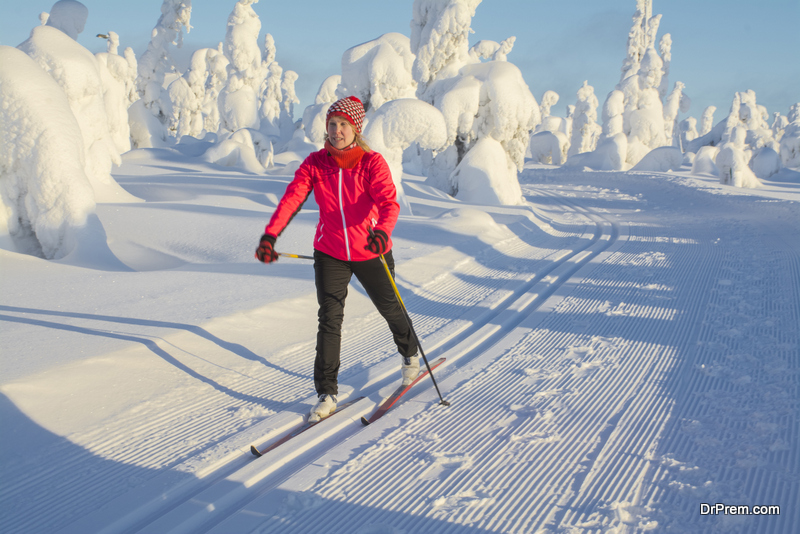 This is an electrifying experience to Finnish countryside this winter with adrenaline pumping all the way. Fast cars ply around the icy track circuit giving waves of thrill to riders. Experienced instructions guide you on your ride along racing track, especially on sharp bends. This would be enough of an experience to keep you active and high in a freezing wintry ambience.
Harbin, China: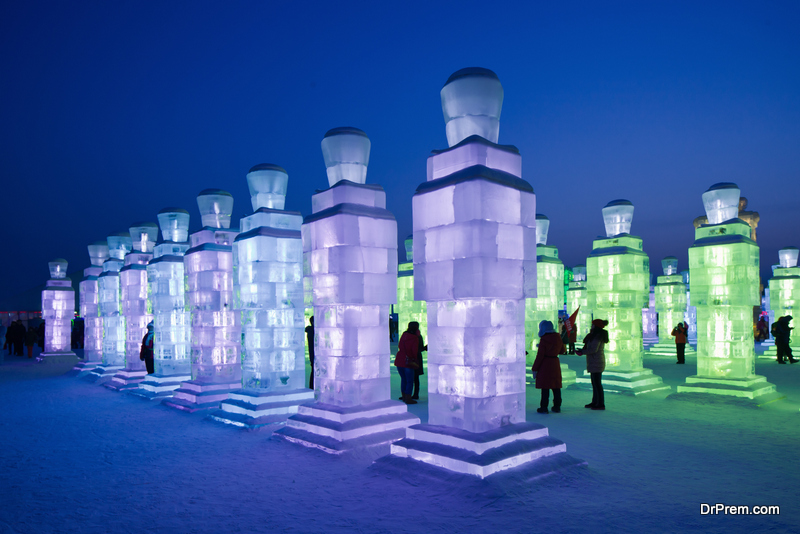 Do you know this place is famous for the annual ice and snow festival, the largest of its kind? Surely, it is a must-visit place for snow lovers. The mind-boggling snow sculptures in varied forms and features are a big draw. The festival usually runs from 5th January to 25th February but visitors can get a glimpse of the attractions before especially the Harbin Snow and Ice World. If you can endure the bone-chilling cold, ice-soccer, skiing, bicycling on the snow and ice-skating are perfect for you. Enjoy the snowmen in thousands all along the river. The opening ceremony is marked with fantastic displays of fireworks and cultural celebrations.
Quebec City: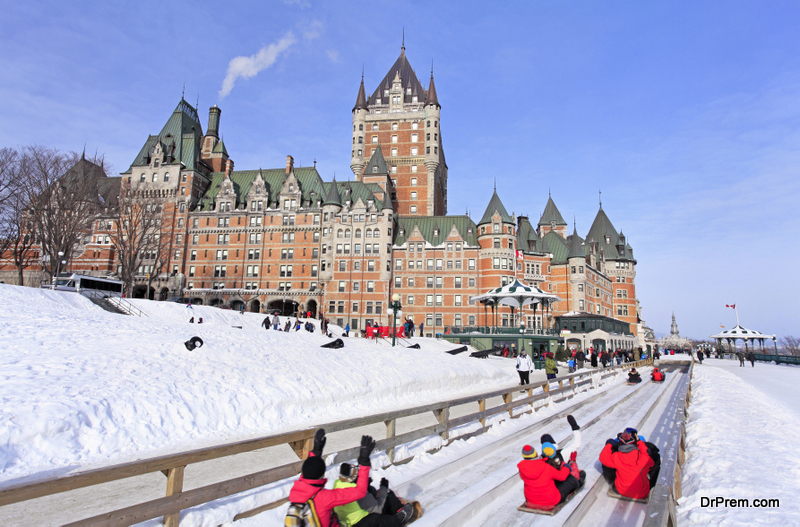 How about venturing a snowy winter land with a yearly average of 124 inches of snow? The temperature drop persists for a long time making you the real feel of teeth-clattering winter. Braving this low temperature is not easy. The Quebec Winter Carnival is held in January-February with a lot of fanfare. Be ready for snowy activities like snow rafting, snow bathing (obviously in swimming suits), snow sculpting and all.