It's 2020. The world is increasingly being viewed by a millennial's perspective. Be it food, work, clothes or shelter – the next generation of thinkers, doers, and builders want one thing everywhere – inclusivity. This is nowhere truer than in travel. When millennials travel, they want to see diversity – not only see, they want to explore it, experience it, and weave it in the fabric of their very 'wanderlust' state of being! So, here's a list of most ethnically diverse cities in Europe which one can visit to understand what real diversity looks like!
Birmingham, United Kingdom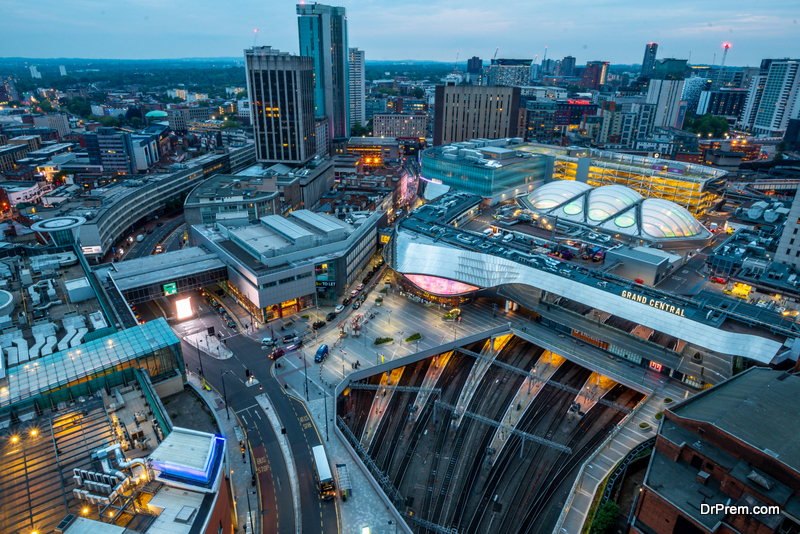 If there's one place where South Asian culture has survived, thrived and delighted visitors from around the world, it's Birmingham in the United Kingdom.
This city is a melting pot of English, Indian and Pakistani cultures. No matter where you go, you will find at least one (actually more than one!) Indian restaurant, serving mouth-watering balti curry, fried bhindi (ladyfingers), and kebabs!
If that's not enough, you can take in the beauty of English countryside while you stay at the red-bricked houses lined up near vast greenscapes. Also, don't miss the enthralling, colorful skies – they make sure you don't spend a single dull evening in the city!
Star City has six screens that display the grandeur of Bollywood films. And then there's the quaint village of Bournville, that the founder of Cadbury chocolates, John Cadbury built.
Now, Birmingham's really the city to visit if you want to experience the English life with a kick of South Asian culture!
Lausanne, Switzerland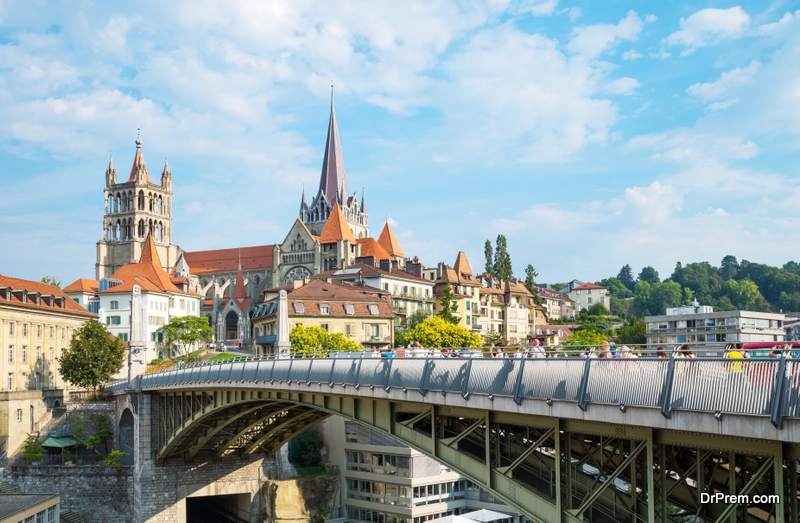 A place becomes a multicultural hub due to its lifestyle, food, and art. If this definition is anything to go by, Lausanne in Switzerland is one of the best multicultural cities in Europe to visit.
So, Lausanne is Swiss by soul, as the city lies quite close to the snow-capped Alps. But the heart of the city is business – it's equally close to major business centres in the country.
So, you can expect to find a lot of French speakers, who celebrate (as the French always do!) music, art, cinema, and all the finer things that life offers.
What more can you do? In this multicultural city, you can head to the Swiss Film Archives and enjoy a good thought-provoking show. You can also visit the Museum of the Hand for an exciting topical exhibition. And yes, you can also tap your feet to the beats of real good music at Fête de la Musique, held annually.
And when it's time to treat your taste buds, choose from a wide range of Indian curries, earthy Italian flavours, and flaming Brazillian cuisines! In Lausanne, you'll be spoilt for choice!
Munich, Germany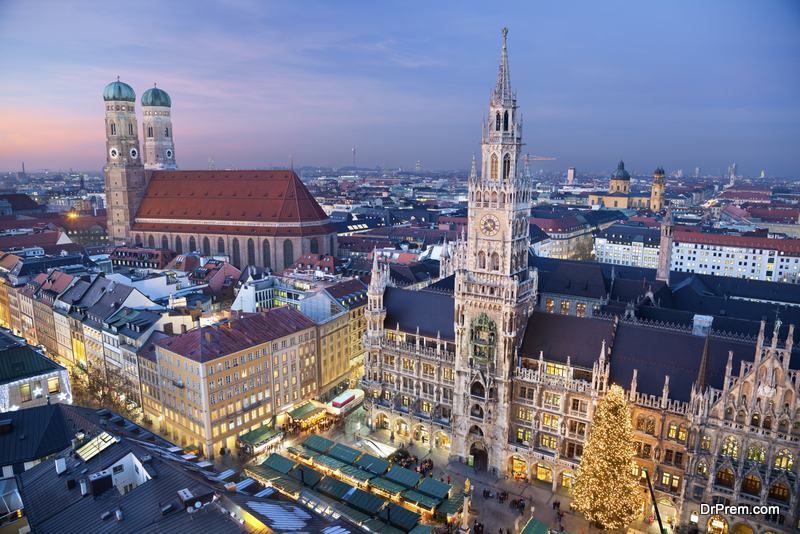 Germany has always continued to attract crowds from all over the world. And if you are wondering why – let us reveal the reason to you in one word – Munich.
Munich is probably the cultural capital of Germany. Not only is it a city with a deep, profound history of its own, but it also has an intense multicultural vibe attached to it!
If you want to ever taste food from all around the world in one place, you head to Munich. With culinary options available to feast on from the Carribean, the Middle East, Israel, Georgia, Turkey and many more places – Munich is a truly a melting pot of flavours.
Not only that, the mere fact that Munich houses over 80 museums is enough to give you an inkling of just how ethnically diverse the city must be!
The museum named 'The Museum of Five Continents' is enough proof of the intercultural brimmings present all over the city. Then there's the Glyptothek, with its neoclassical collection of all things Roman and Greek. Add to it The State Collection of Egyptian Art – the name suggests the multicultural aspect of the city!
When you are in Munich, and it's summertime, don't miss out Tollwood at Olympia Park, a great cultural fest of international renown.
Lyon, France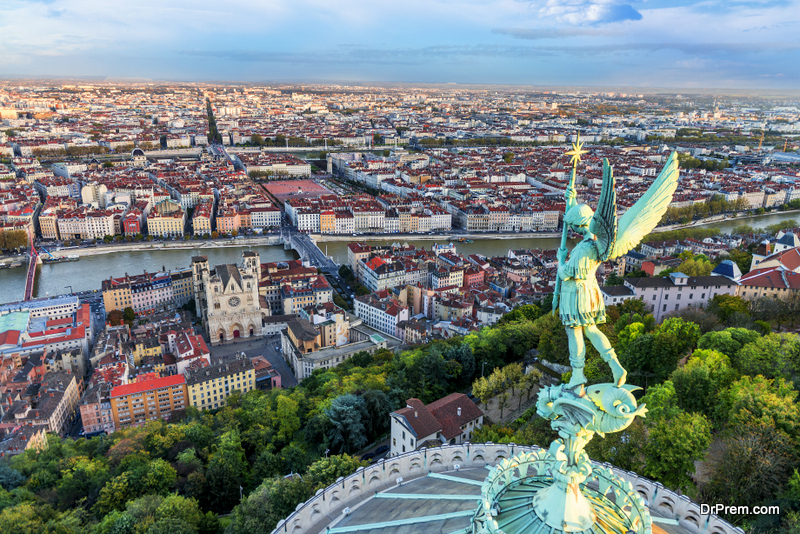 There is no doubt that France has some of the most ethnically diverse cities in Europe. Lyon stands at the top.
This is a city with round 12,000 feet tapping events happening annually. At La Confluence, not just the two rivers – Saone and Rhone meet, but even numerous cultures around the world converge together in the form of cuisine, culture, and architecture.
The Festival of Lights and Biennial Modern Art Festival are two most amazing festivals happening in the city which lets you witness good pieces of contemporary art from around the globe.
When it comes to culinary tastes, you can feast on sumptuous dishes from Japan, Thailand, Vietnam, Lebanon and more!
In Lyon, you are set to experience the best of all the worlds!
Pecs, Hungary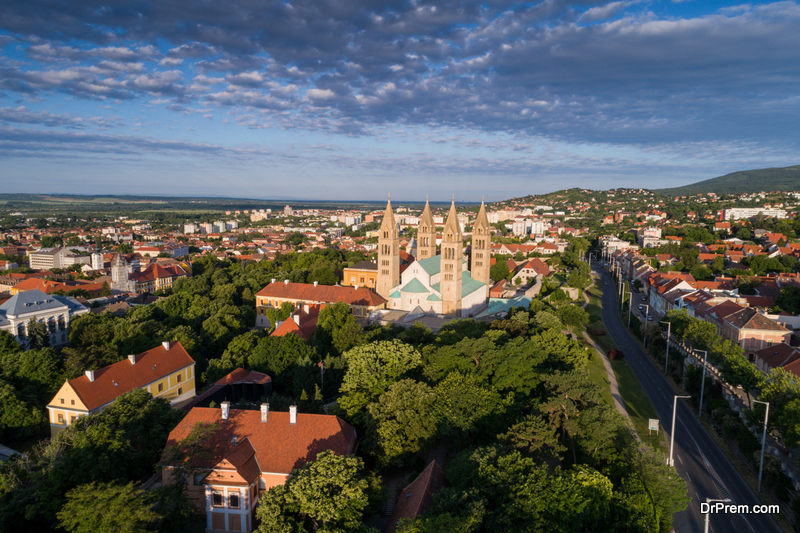 Dig deep into the history of Pecs, and you will find why it is listed as one of the most ethnically diverse cities in Europe.
Built with keeping Turkish, German and Roman aesthetics in mind, Pecs is already multicultural – and it shows in every brick!
Undoubtedly, with a multicultural architectural influence present in every stone across the city, tourists are bound to find quite a lot of religious, ethnic and cultural diversity in Peca's monuments, cuisine and language.
Zsolnay Cultural Quarter in Peca is a place where you will get to witness the marvel of diversity in action – through food, music, and art.
There's also the Promenade Festival, which enthralls visitors with a wide collection of diverse street food, music and creative art.
Malmö, Sweden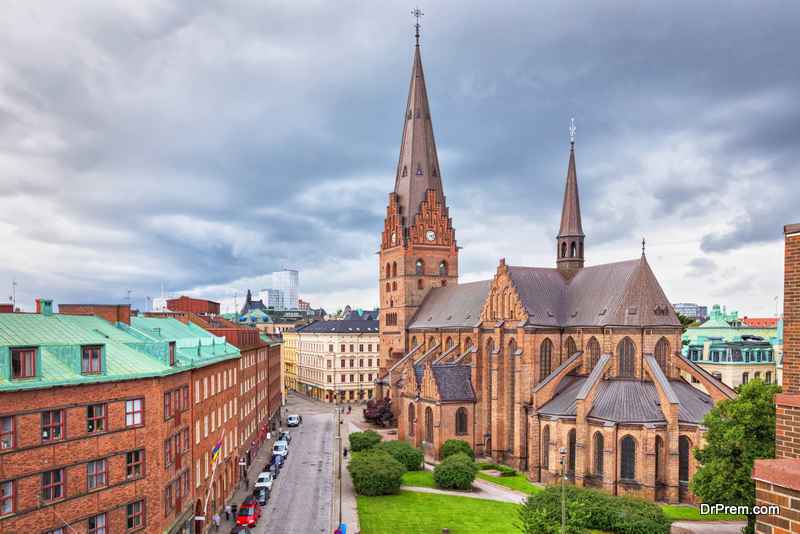 Perhaps, there is no other city in the world as ethnically diverse as this one in Sweden. This Swedish city is the amalgamation of diverse culinary, artistic, and cultural experiences. The reason behind this is the city's population – it's 1/3rd non-Swedish!
Migrants and refugees have come together to land this beautiful city a multicultural vibe. If you ever want to taste the world's best food under one roof, head to Malmo.
Turkish, Indian, Syrian, and Asian food leaves a lasting impression on the taste buds. And don't worry about the budget – if you can't dine at a Micheline Star, you can try delicious street food!
Mollevangen is a place where you can find all things diverse and Bohemian. Not only that, you can also witness a visual treat when you look at a colorful, international and fantastic collection of dishes, arts & crafts!
Amsterdam, Netherlands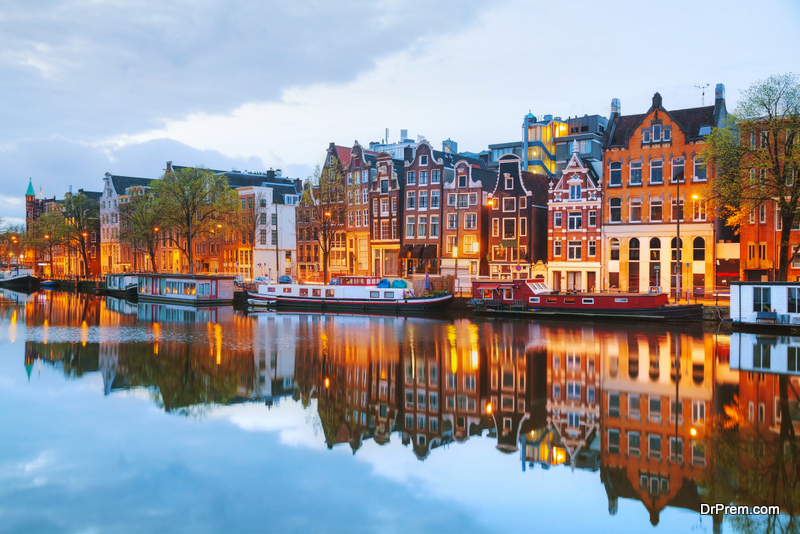 You know a city is totally one of the most ethnically diverse cities in Europe when it shelters 178 spoken languages! That's, folks, is Netherlands' Amsterdam for you.
So many immigrants have settled in Amsterdam, and now call it their home. No wonder, cultures converge with one another, and before you know it, you can find the entire world encapsulated in this vibrant city!
There's a Latin Quarter of Amsterdam, named De Pijp, where you can see the dead language and the dead culture spring to life.
Then there's the China Town, with its mouth-watering Chinese joints and shops. Don't forget to pay a visit to the Buddhist Zeedijk Temple, and let the Chinese style roof enchant you even more!
And obviously, there's food. Head to the Albert Cuyp, for delicious dishes from around the world.
London, United Kingdom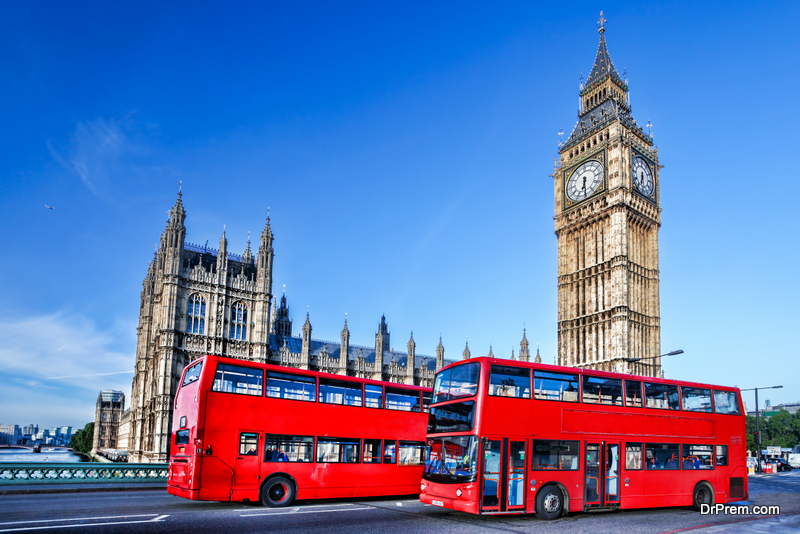 The list of the most ethnically diverse cities in Europe is incomplete if we don't include London in it.
London is the melting pot of hundreds of cultures, languages and ethnicities from around the world! Immigrants from India, Bangladesh, Pakistan, China, Africa and many more countries have settled in London and added their own twist to the city.
If there's a city where Diwali is celebrated with as much fervour as Christmas, it's in London. The city retains its English charm while giving way to global cultures and allowing each one of them to make a mark.
Even universities in London have courses and degrees on multiculturalism, making the city one of the best melting pots of diversity.
It can't be expressed in words just how multicultural London is. All that can be said is this: London is a heart-touching love letter to ethnical diversity.
Brussels, Belgium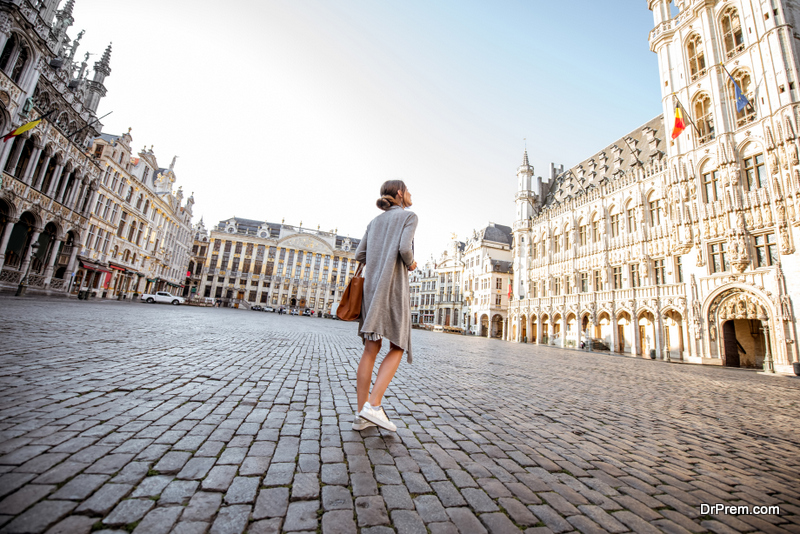 When over 60% of a city's population belongs to a different nationality, culture and ethnicity, the city is bound to offer a multicultural experience like none other!
That city is Brussels, located in Belgium. It had to be Brussels, since it's the European Union's capital!
Immigrants travel to Brussels from France, Russia, Spain, Morocco, Italy, Germany, and Bulgaria. With the immigrants, comes their culture, which in turn enriches the landscape, cuisine, language, and architecture of Brussels.
You are bound to experience and witness a convergence of cultures at its best in Brussels, with amazing food, jaw-dropping architecture, and beautiful music-like languages.
So there you have it! Here are some of the most ethnically diverse cities in Europe, which add a cultural flavour to the already existing cityscape. These mind blowing cities really make us think – the world's really a small place, but it's a vibrant one too!