We all have had a childhood of which Mickey Mouse Mini Mouse, Goofy and the various Disney characters have been a part of. How can we forgot the princess fairy tales, the great animated under-water experiences, and the dark starry nights.. Even today, the different Disney characters are as much loved by a modern day kid as it was by those born during the 70's. A trip to Disneyland is a dream that most children have and most families need to experience. Even today, you can still feel the adrenaline rush through your blood the minute you enter the main gates of Disneyland. Every second spent in this beautiful place is a memory that will last a life time.  This is why, it is important that you choose a place from one of the best Disneyland hotels that is near-by.
Choose one of the best Disneyland hotels as per your budget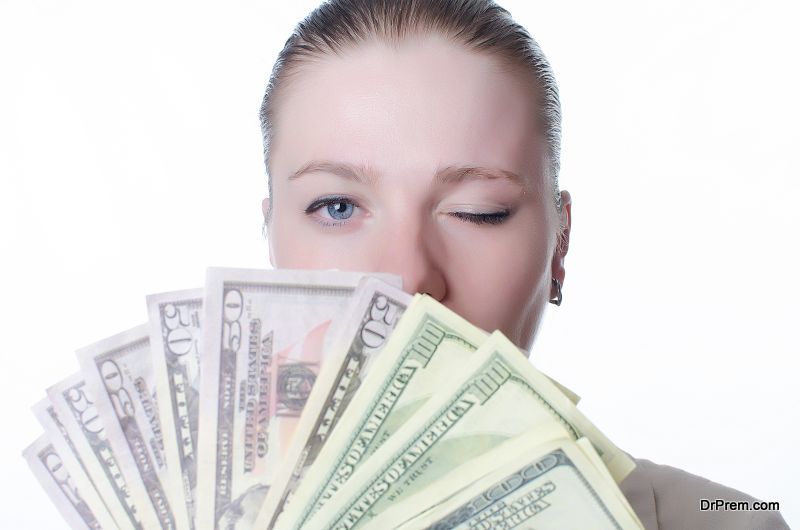 One of the best spots for a family vacation, Disneyland in Southern California, is loved by people of all ages. You can have hours of fun with the different rides, attractions, and the way this theme part is designed.  To get the most out of your Disney vacation, one of the wisest things to do is save your travelling time.
We all know that planning a holiday can be an expensive affair. When you have kids around, you have to be really careful about the place you choose for your accommodation needs. After a tiring day at the theme park, travelling all the way back to your hotel can be pretty stressful. You can choose to book a room at one of those Disneyland hotels that are located very close to the theme park. Here are the top 5 hotels that you can consider while planning your holiday.
Camelot Inn & Suites Hotel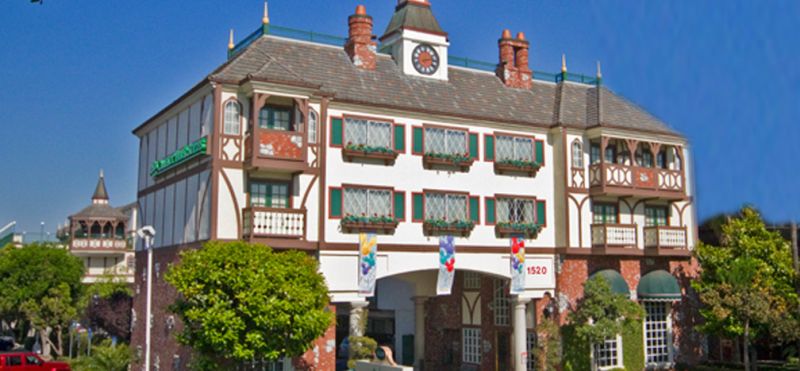 Image Source : camelotinn-anaheim.com
This is one of the top Disney resorts that is a hop, skip, and jump away from the main gate of Disney land.  The architecture of the building has a touch of the European inspiration and it is equipped with all the modern facilities and services.  The amenities available at this hotel includes the complimentary Wi-Fi facility, special group discounts and packages, ticket purchase counter for the theme park, scooter rentals, luggage storage facilities, and lots more.
Howard Johnson Anaheim Hotel and Water Playground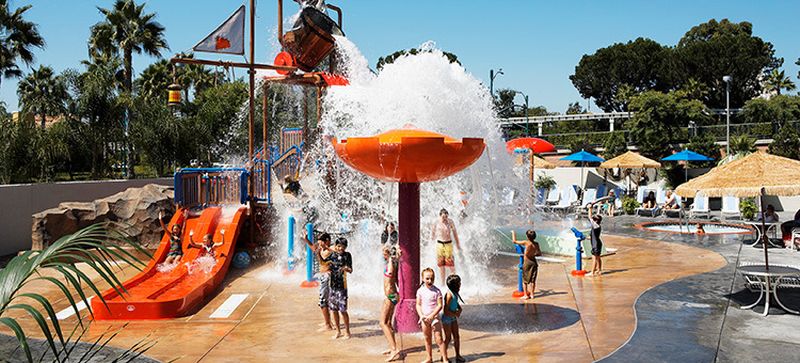 Image Source : hojoanaheim.com
Another name that deserves to be on the top 5 list of Disneyland hotels is the Howard Johnson Anaheim Hotel and Water Playground. This is an ideal place for a family, since it not only provides you a place to stay, but also offers a special water playground for kids. It is easily accessible by bus, taxi, or car and it is located at a walking distance from Disneyland. It is a perfect choice for families on a budget, since you can find accommodation here for as low as $85.15
Ayres Hotel Anaheim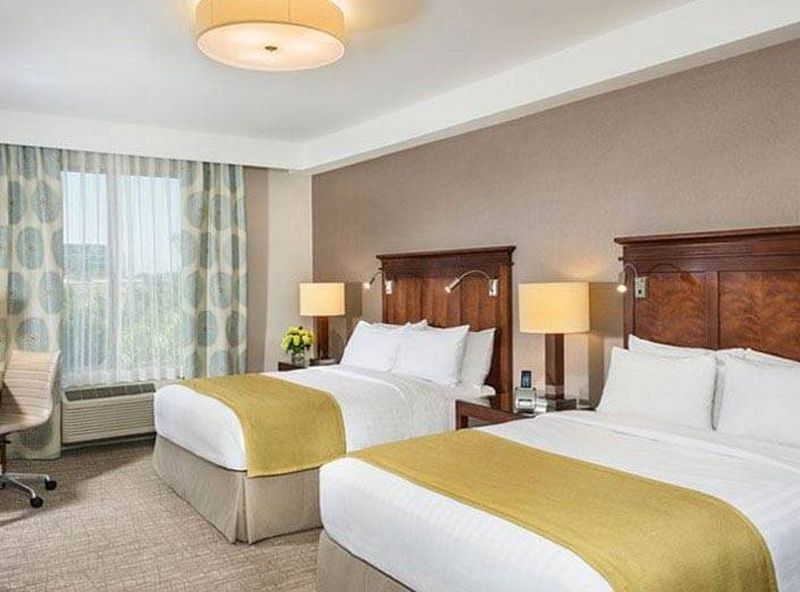 Image Source : ayreshotels.com
If you are looking for a place that is ideal for kids, then the Ayres is the name for you. Earlier known as Arrowhead Pond, this place comes with facilities like a fitness center, swimming pool, hi-speed internet etc. If you book a room at the Ayres, you can easily make trips to Downtown Disney, California Adventure, and Knott's Berry Farm. If you have an infant travelling with you, you can always request for a crib. The best part is that there are no charges for kids and it is also considered as one of the top Disney resorts
Sheraton Hotel Anaheim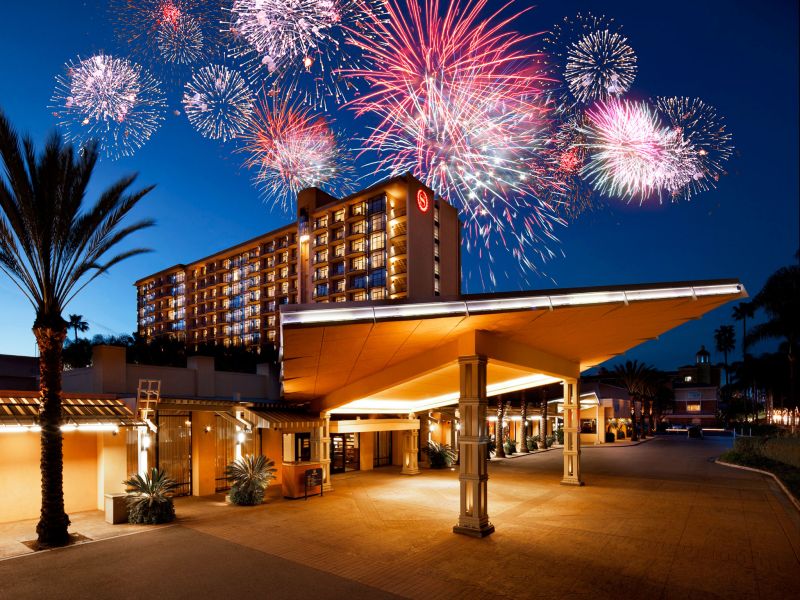 Image Source : rackcdn.com
A name that is known all across the globe, the Sheraton group offers you nothing but the best. From the architecture to the design of every room, you will feel like you are at home. While staying at the Sheraton, you can enjoy the beautiful landscape, Kio pond, fully equipped fitness center and spa, and various other facilities. It is also a perfect location for people who want to experience and enjoy the Disney fireworks show at night, making it one of the best hotels near Disneyland.
Residence Inn Main gate Anaheim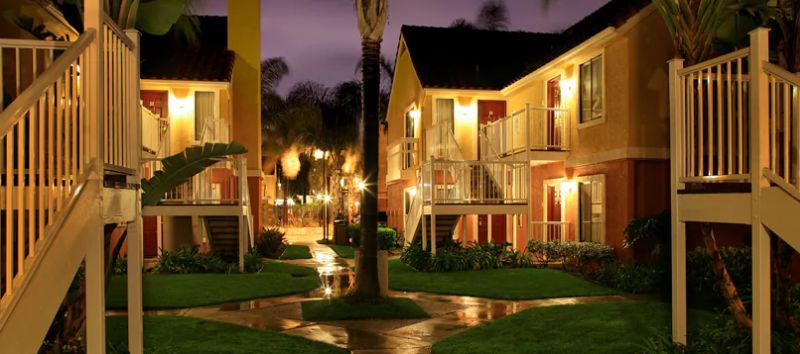 Image Source : secure.cdn1.wdpromedia.com
Located very close to Disneyland theme park, Knott's Berry Farm as well as Downtown Disney, there is a lot that you can do if you are staying here. It is not only one of the top Disney resorts, but a kid-friendly and a pet-friendly hotel as well. There is in-room video gaming system, sport court, fitness center, a spa, and a lot more. It is also very close to the Angels Stadium, Movieland Wax Museum, and a lot more attractive places to see.  You also have special services – from grocery shopping, Wi-Fi, to a fully functional kitchen and lots more.