Luxury and affordability are often not in sync with one another; you may have to cut out one to keep the other. But worry not, you can also enjoy luxury within your means; just change your perspective in luxury that goes beyond expensive champagne, high-end suites and infinity pools.
Fluctuating currency rates in destinations can bring luxury within your reach. Boutique hotels and 3-4 starred hotels are ubiquitous in destinations offering a luxury stay for vacationers. Those perhaps lend more charm than the big brothers. How about luxury hostels with incredible interiors and luxurious private space?
If you are looking for the most affordable luxury travel destinations in Europe, the continent will never disappoint you. Not only the solo or group travelers, families on a budget trip can also indulge in luxury in some of the European destinations listed below.
9 Most affordable luxury travel destinations in Europe:
1.      Lake Como, Italy: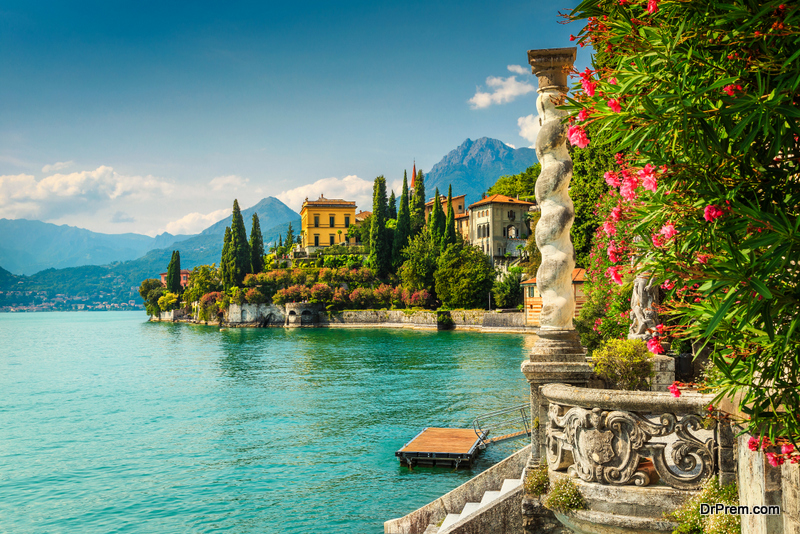 You may not be willing to consider this much-famed place among the most affordable luxury travel destinations in Europe leaving it entirely for celebrity celebrations. But a great stay in one of the hostels will give you million dollar feel! As you explore the lake-side towns, you can't help feeling the luxe vibes.
For couples, it would be the ideal destination in Italy to spend some intimate moments. The budget accommodation of Lake Como Hostel starts from £ 19 whereas luxury accommodation can cost you only £ 550.
2.      Crete, Greece: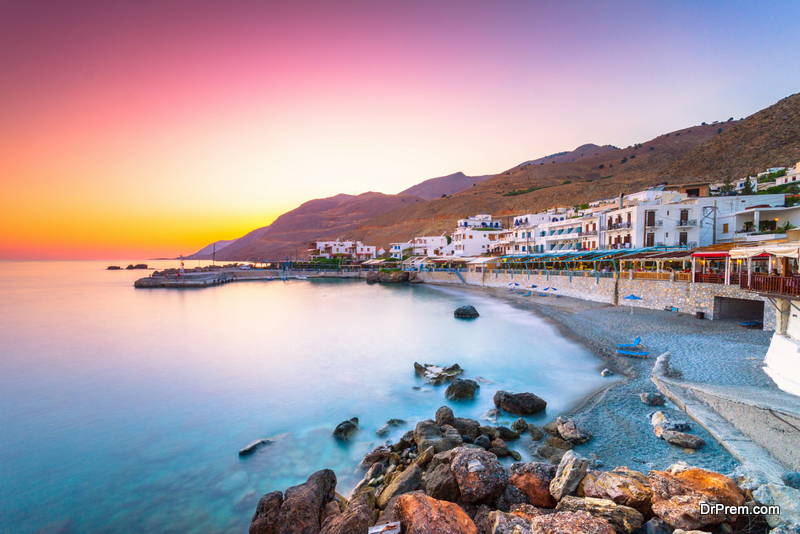 This largest island of the country can be the perfect summer getaway for you. The breathtaking oceanic view and the surrounding beauty with its universal historical appeal make it worth for luxury travel within affordability. Given nearly equivalent values of the Dollar and Euro, you can get better standards at the same price.  You can enjoy Crete spending about $50-$60 per day.
This picturesque island can be explored on foot; hence best suited for travelers on budget. If you are looking for affordable luxury in accommodation, you have a wide range of options. Castello City Hotel near the beach and Christina Luxury Villas and Lithas offering memorable villa and home stay experience would be well within your means.
3.      Istanbul, Turkey: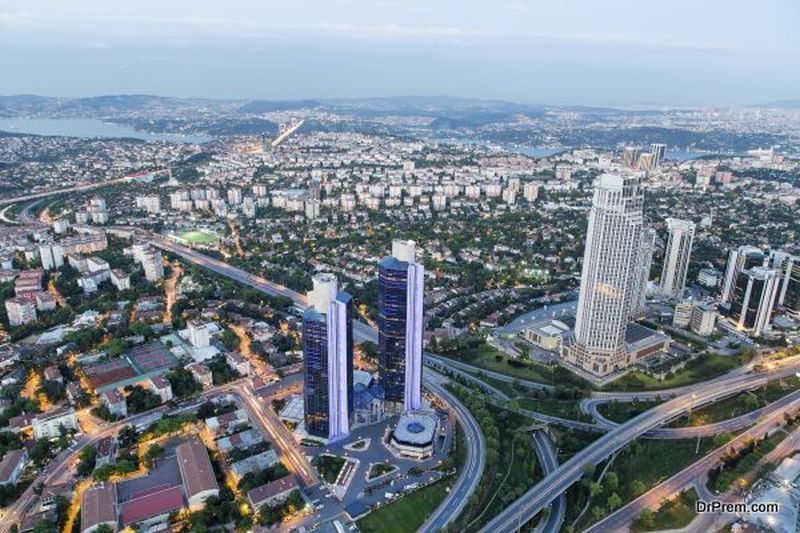 The capital of Turkey sheltering a population of 15 million witnesses an envious tourist footfall, which is almost double to the population. Those looking for affordable luxury travel destinations in Europe can experience a unique cultural medley in Istanbul for its strategic geographical location in Europe and Asia.
Unique East European Architecture reflected in the Blue Mosque, Topkapi Palace, Hagia Sophia, the bustling city streets and the colorful markets sets the destination quite apart from others. Spending roughly $30 a day can give you a comfortable vacation.
Talking of affordable luxurious accommodations, the Agora Life Hotel overlooking the grand Hagia Sophia and Taximtown Hotel are some of the best options.
4.      Paris, France: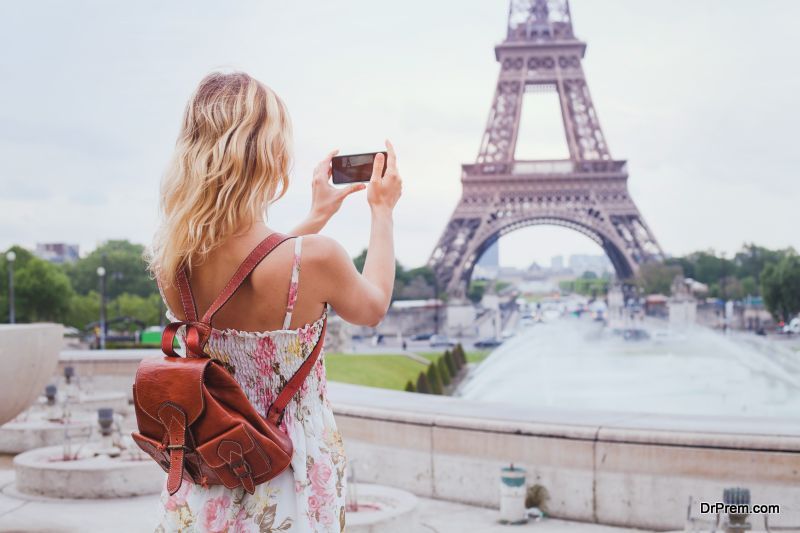 To count Paris among the most affordable luxury travel destinations in Europe may sound surprising. Although the city is the most prized destination in France, you can find affordable accommodations in fancy hotels in HotelTonight for just $152 daily on February and a fly-around NYC trip for $350. You need to keep a watch on the exciting deals offered.
If you can loosen your purse strings a bit, you can get a room for $200 at Hotel La Tamise where you can avail 4-star luxury at the cost of 2-3 star accommodation. This is reasonably affordable considering its luxurious offerings comprising of spacious rooms, lip-smacking sumptuous breakfast and excellent staff.
5.      Amsterdam, Netherlands: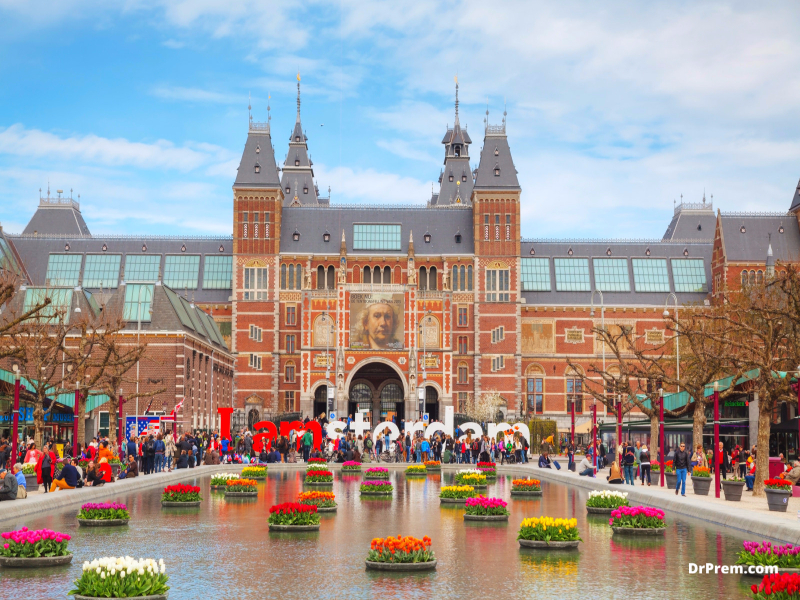 Amsterdam, the city of legacies is the best choice for many. Van Gog, Rembrandt and Rijksmuseum have been drawing art connoisseurs here since ages. Add to it the picturesque gabled houses and the extensive canal system.
A great late-Spring vacation deal will fetch you non-stop flight from JFK airport at just $234 in April. For those looking for accommodation splurge, there can be no better choice than The Hoxton Amsterdam.
6.      Lake Bled, Slovenia: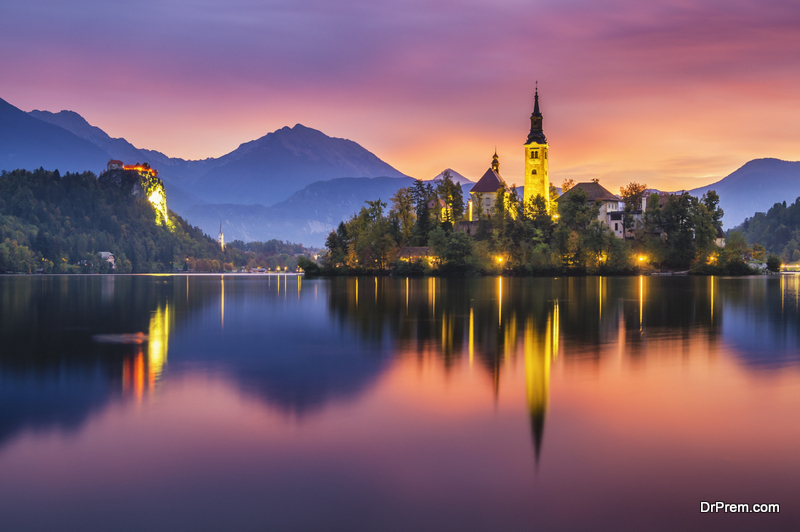 It may not be the cheapest vacation option with a family but is a lovely place for couples. Slovenia is gaining the attention of global crowds, of late, so head to this lake before others crowd this place. You enjoy the luxury of serenity in the picturesque lake surrounded by breathtaking views of snow-clad mountain tops and the Julian Alps.
The church and a medieval castle attached to the rocky cliff form other attractive features of this resort. You need to hire a plenta or traditional wooden boat to reach the island amidst the lake. To enjoy the nature blessed luxuries of the Garden Village Bled resort, it would take about $145 per night on an average.
7.      Ronda, Spain: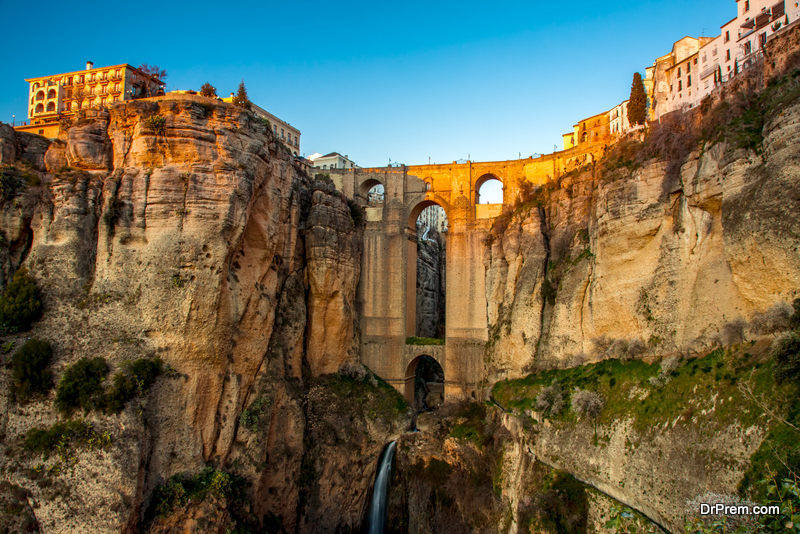 Spectacular tourist attractions abound Spain but Ronda is a place that will not go away easily from your mind. What makes it more attractive is that you get to enjoy one of the most affordable luxury travel destinations in Europe in this mountain-top city.
The positioning of the city itself on the spectacular deep gorge El Tajo will make you gaze in wonder. The bridge, Puente Nuevo, joining the old Moorish Town with the new one is the most amazing landmark. A luxury accommodation at Parador De Ronda starts from £ 224 and budget accommodation at Casa Duende del Tajo from £ 14.
8.      Lagos, Portugal: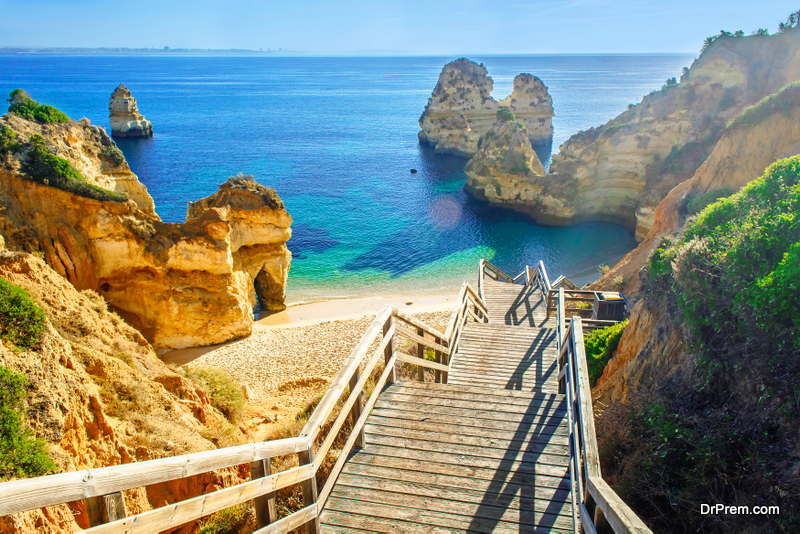 Portugal's Algarve region could be your most affordable luxury travel destination in Europe. You would have to pay a fraction of the costs anticipated but get to enjoy some of the beautiful beaches, seaside cliffs and the historic town of the Old Lagos with whitewashed buildings and neatly patterned streets.
Exploration of the scenic rock formations at Ponta da Piedade on a boat is worth the time and money spent. Coming to the expense part, a dinner for two would roughly cost $35. The minimalist but chic Casa Mae B& B accommodation would cost about $125 per night.
9.      Milos, Greece: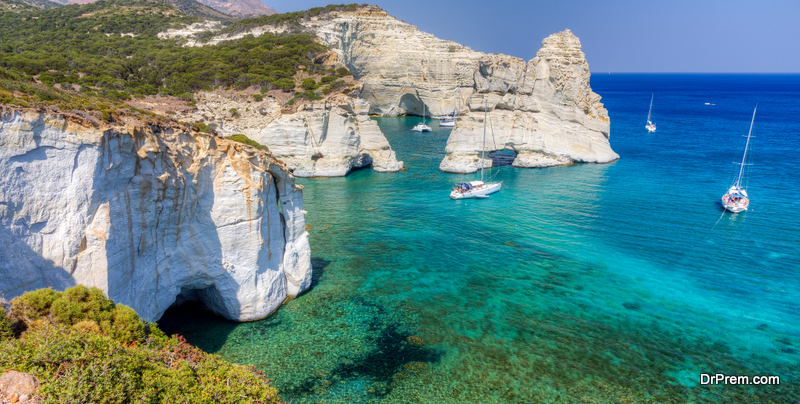 Another destination in Greece can gift you one of the cheapest vacations allowing you to indulge in luxury as well. 80 picturesque beaches and coves, delicious local cuisine and amazing buildings of this volcanic island would give you the feel of luxury at a fraction of cost.
You will have to pay about $35 (for 2 persons) to enjoy a fulfilling dinner. You will never hesitate to pay on $150 per night for Artemis Deluxe Rooms each accommodated with a balcony, beach bars and infinity pool and that too at a peak season!
Witness picturesque beauty of Europe with a scenic road trip
A road trip to witness the scenic landscape of Europe is something ideal to refresh yourself. Wandering across the lush green plains, cascading waterfalls, lofty mountains and vast blue seas with your loved ones sounds a perfect escape plan from the city rush. The mesmerizing beauty of different landscapes in Europe is ideal to witness with your loved ones by going for different road trips. Some of the  popular andaffordable luxury travel destinations in Europe  for your road trip would include:
Route One, Iceland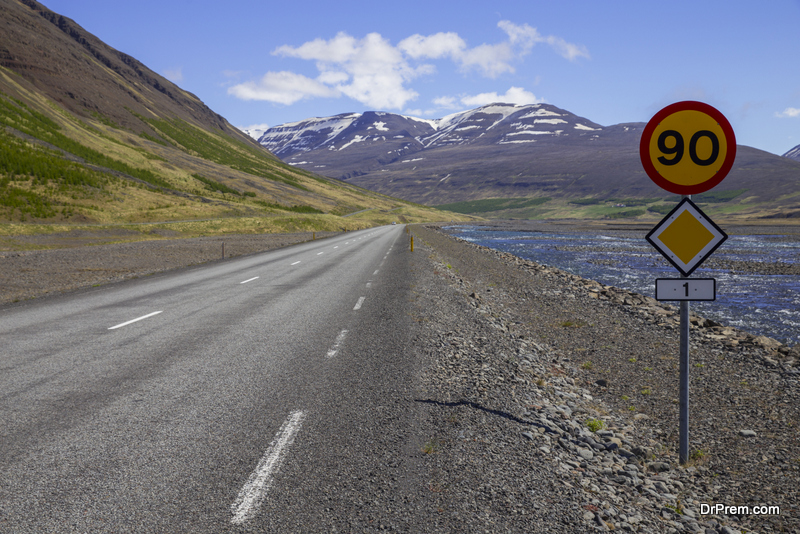 The striking sights and spectacular beauty of Iceland is sure to make it a must visit in your road trip bucket list. Geysers, volcanoes, lava fields, Blue Lagoon, waterfalls are a part of this scenic road trip. Take enough time and stop to witness the beauty of nature and click some wonderful moments here. Ideal to travel during July or August, explore the beauty of this place with your loved ones. Going for this trip calls the need for car servicing before you start. This will help you to refrain from unwanted car breakdown on your way. Kwik Fit is one such company that offers car servicing for a safe road trip ahead. It checks the car thoroughly to determine whether it is ideal to set for the trip ahead.
Ring of Kerry, Ireland
If you are looking forward to witness spectacular Irish scenery, this is the perfect trip for you. Circling the picturesque Iveragh peninsula, the impressive landscapes of this place is sure to lure your heart. From forests, leafy uplands, fishing harbors, beach scenes, along with a view of Macgillycuddy's Reeks mountains as the backdrop is ideal as a part of your road trip. Try to travel during summer or out of season to witness the natural beauty of this place.
Spoleto to Norcia, Italy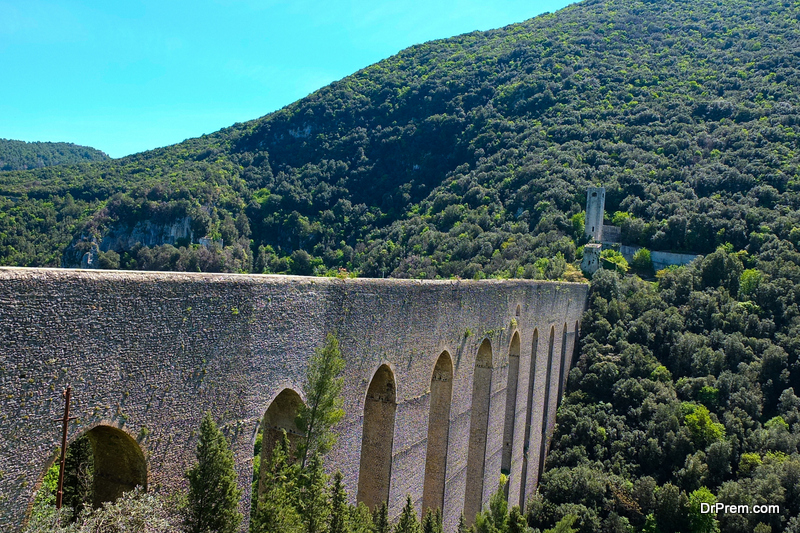 Italy is just not famous for coffee, pizza or gelato, it has a variety of beautiful scenic beauties to offer. The vast stretch between Spoleto to Norcia is full of natural beauties for you to witness. From the idyllic hilltown, Benedictine monastery, Sibilini mountains – you can witness all these as a part of your road trip. A visit during late May or early June is ideal to go for a road trip with your friends and family.
Need to prepare your car for the trip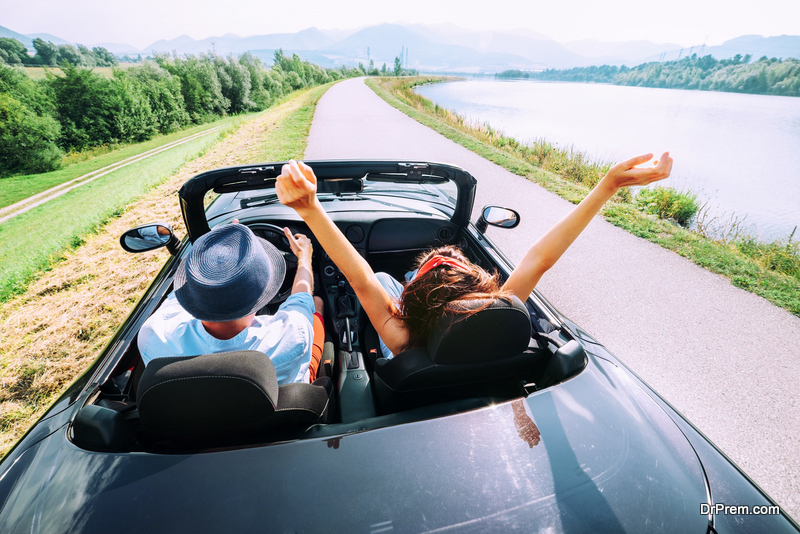 Apart from the above-mentioned places, you can also visit Trollstigen in Norway, Route 500 in Germany and Grossglockner Hochalpenstrasse in Austria to witness some of the mesmerizing beauty as a part of the road trip. It is also important to prepare your car for the journey and check whether it is functioning properly. This will prevent from unforeseen incidents where your car may break down in the middle of a deserted road. Checking the bulbs, batteries, engines, tyres of your car is very important before you set for the road trip. So, you should always be careful and check the car to ensure it is functioning properly. If you are not sure on it, you can take the help of reliable car servicing companies. Companies like Kwik Fit is very reliable to determine whether the car is ready to cross ragged roads, highways or stoned pathways.
Europe's most affordable luxury travel destinations in Europe most favored by Europeans
If you are new to European traveling and would like to know where to start, you would benefit from finding out where the Europeans themselves love going within Europe. The Europeans know their continent the best. Therefore, places they love to frequent would be worthwhile for an international traveler.
Palma de Mallorca, Spain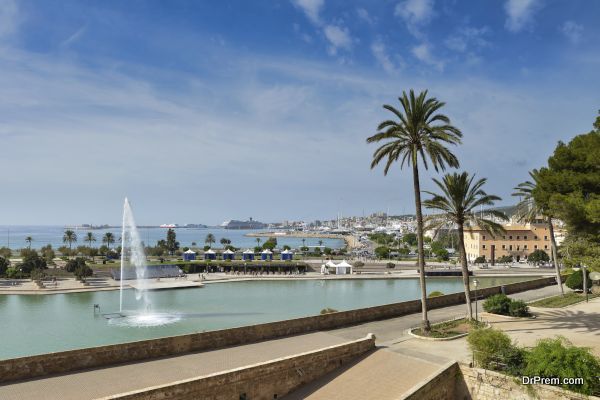 Palma de Mallorca in Spain was voted as one of the best places to live in the world in the Sunday Times. Dotted by fanciful and charming shops, the picturesque old town has a slow paced lifestyle. This is perhaps why the Europeans love to flock to this town to get away from the hustle bustle of their daily life. The city can be traversed by walking, and is a short drive away from charming Mediterranean beaches. Palma de Mallorca is only a short flight from most northern European destinations.
Dublin, Ireland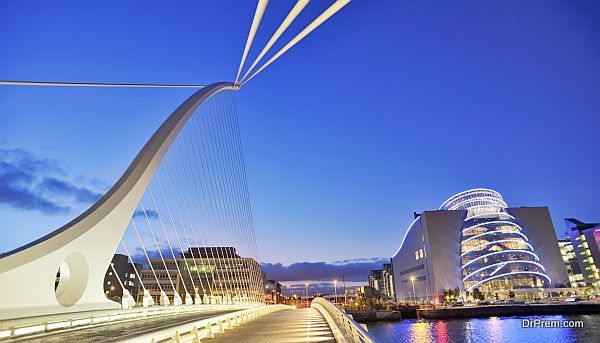 Dublin has been voted as the friendliest cities in the world twice. This makes it an attractive destination for Europeans and international visitors. The city is well known for its fantastic nightlife, rich history and literature and so on. The slow-paced Irish lifestyle is a great break from the usual rush in the daily lives of busy, urbanites. Things to do while in Dublin include a visit to the Guinness Storehouse and a tour of Saint Patrick's Cathedral, Ireland's biggest Cathedral.
Dalaman, Turkey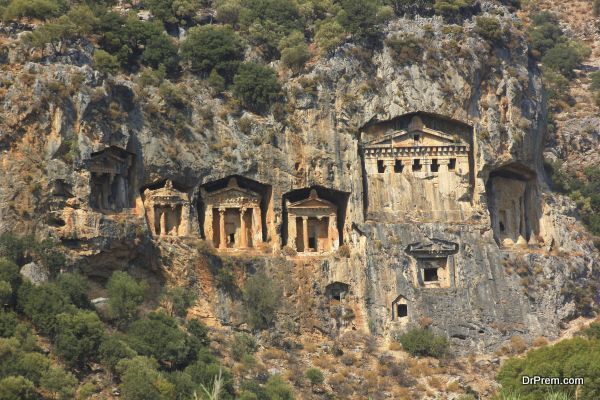 Dalaman sits in the South West coast of Turkey and the beaches sit on the pristine, blue Aegean Sea. There is no denying that it is the beautiful landscape that attracts more than 2 million tourists a year. The all-year round sunshine and postcard perfect landscape is what attracts domestic tourists to the town. Known as the Turquoise Coast, sightseeing options on the island are unlimited. Visitors can enjoy a rejuvenating mud bath or visit the loggerhead turtles found in abundance on Iztuzu Beach.
Malaga, Spain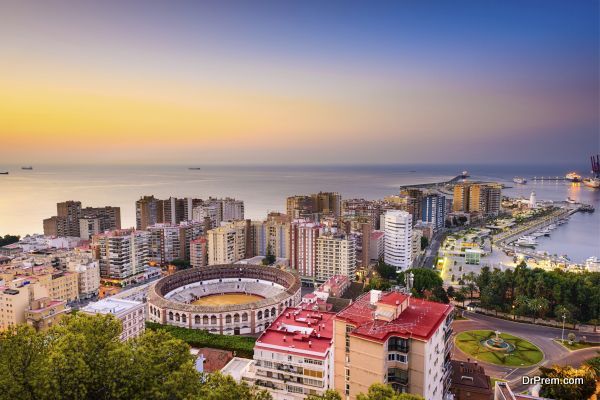 Malaga is easily reachable from most North European countries and is also a favorite among Europeans, especially during the summer. Malaga is known for its numerous tapas bars and beautiful cathedrals and palaces. Do not forget to visit the beautiful palaces.
A final note on traveling to the most affordable luxury travel destinations in Europe
These are only some of the destinations that Europeans flock to get relief from their busy lifestyles. Go ahead and explore. So, before you set for a road trip with your loved ones, do not forget to service your car and pack the necessities like first aid for a hassle-free journey ahead.