If you are planning to go on vacation and Love Ocean, palm trees, sunbath then the Caribbean is quite the place for you to relax and have some unique memories.  There should be no doubt about a relaxing place better than in the Caribbean. Islands ranging from Bahama to Bermuda will simply leave you speechless. Here are some of the most exotic Caribbean resorts that will make your vacations unique.
The Reefs, Bermuda – one of the most uniquely exotic resorts in Caribbean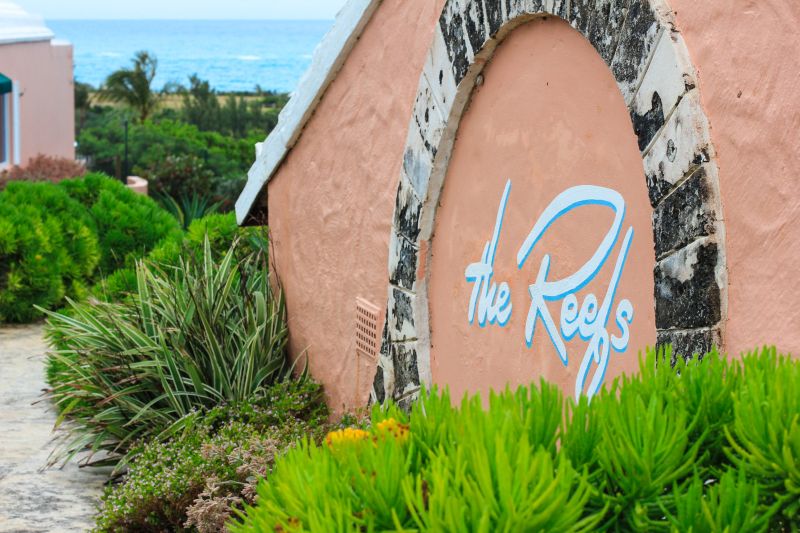 Image Source : thereefs.com
The Reefs on Bermuda is one of the favorite tourist spots in the Caribbean. Tourists who come here and experience the aura will surely come time and again. That is why when you walk here it is most likely to see many familiar faces. This resort, one of the most exotic resorts in Caribbean, offers the tourists here some lovely and memorable classic moments. The Reefs is on the top list of the world's best resorts for more than a decade now.
Nisbet Plantation Beach Club, Nevis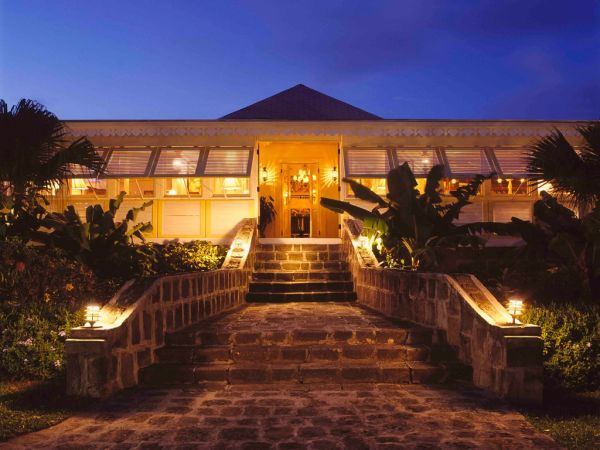 Nisbet Club is an iconic and famous historic plantation inn just on the beach of Nevis. You can see green Vervet monkeys on this island. One of the exotic resorts in Caribbean comprises of 36 well-furnished cottages, which are all guarded by palm trees and hammocks. If you are adventurous and want to get close to nature then the resort will arrange a bike excursion for you where you will have a chance to ride a bike with Nevi's cycling champ, Reggie Douglas.
Eden Rock, St. Bart's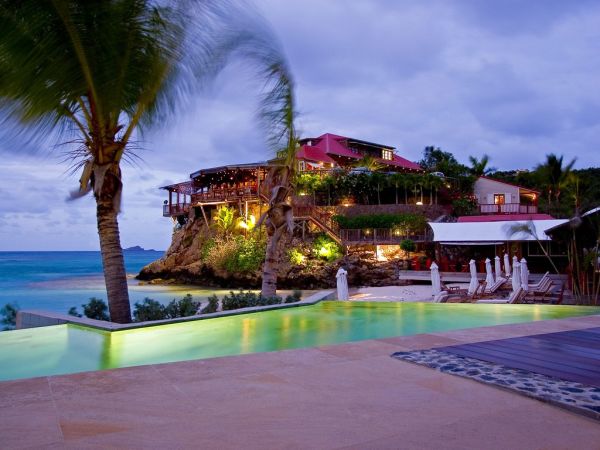 Next is the unique resort on St. Bart's, Eden Rock, which always remains in talks because you can spot celebrities here. This resort consists of a total of 34 rooms. The interior designing of the room is so mesmerizing that you just can't take your eyes away from it. Some of the luxuries that you can experience are bathrooms designed by Philippe Starck and idiosyncratic rock walls. The main attraction of this place is its art gallery where the artworks displayed rotates constantly. This art gallery can be manually doubled so that in the free space you can try your hands on canvas and make some paintings.
Jade Mountain, St. Lucia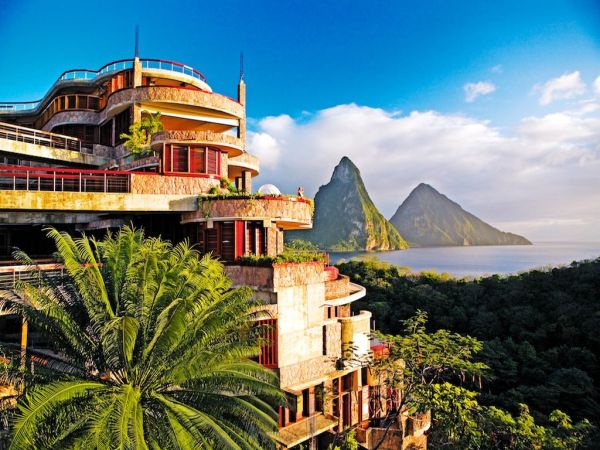 The highest point of St. Lucia island is Jade Mountain. The resort is located on the top, which is wrapped by hills from all the sides. The exterior of the resort is made of stones and is all curved and rough. The resort has 28 rooms. The unique quality of this resort is the way its rooms are built. The rooms have only three walls. The fourth open-air side offers you a fantastic panoramic view of the Piton Mountains.
Couples San Souci, Jamaica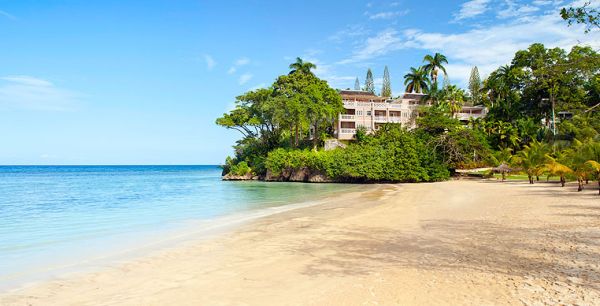 This smallest island among all islands of Jamaica is a perfect place for you if you want some privacy. The hotel has 150 rooms. Couples San Souci is constructed on the top of a cliff in Ocho Rios. The hotel also includes some excellent natural mineral pools along with ecstatic spas that will surely give you heavenly pleasure. At the cliff's edge, some private cabanas can be used who want to avoid crowded areas and spend quality time with their hubbies.
Couples Negril, Jamaica – one of the most exotic resorts in Caribbean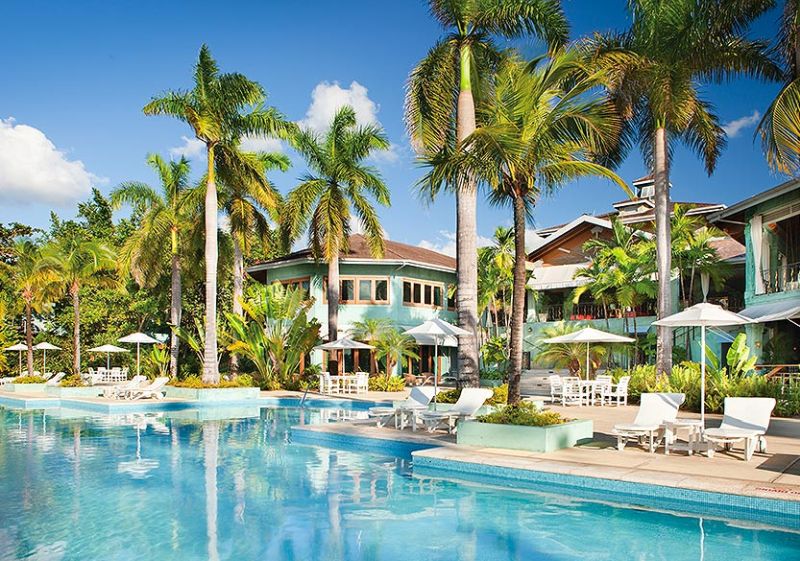 Image Source : couples.com
Couples Negril is strictly meant for adults. In this hotel, you can clearly feel the vibrant energy of Jamaica. This hotel has 234 rooms having fan-shaped balcony railings. Interiors are designed by using tropical colors. Hotel conducts basic activities for guests like scuba diving, tennis, yoga, and parasailing. As soon as you enter this resort, you can feel the hospitality of Jamaicans. They will energize you by their vibrant spirit.
The Many Personalities of the Caribbean Islands
The Caribbean is something of a wish list destination, but when dreaming of lush beaches dotted with perfect palm trees how many of us actually distinguish between the many islands of the Caribbean waters? There are thousands of islands in the Caribbean Sea, and to merge them all together as part of the same family is to argue that brother and sisters must always be alike. Before putting those dreams into action, check out this list of some of the best Caribbean islands and what makes them special.
Aruba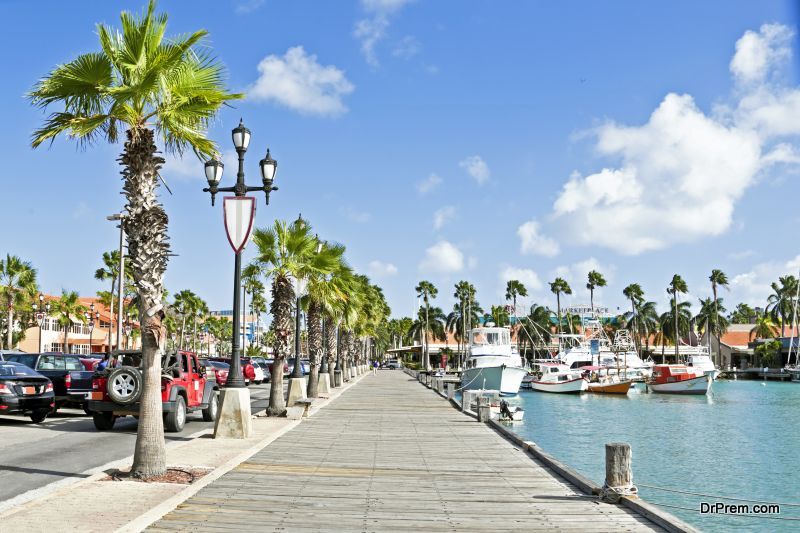 Not only is Aruba particularly pleasing to pronounce, it is a tiny island situated below the hurricane belt and as such escapes the rain that hits many of the Northern islands in hurricane season. Inland, the Arikok National Park offers an oasis of wildlife and cacti, but it is the coast that keeps visitors coming back year after year.
Antigua
Great for resort holidays and honeymoons, Antigua has 365 beaches – one for every day of the year. Yet with Neolithic caves and ancient offshore shipwrecks, you don't do this island justice simply by sitting on the beach; head out to sea for watersports or swimming with stingrays.
Dominican Republic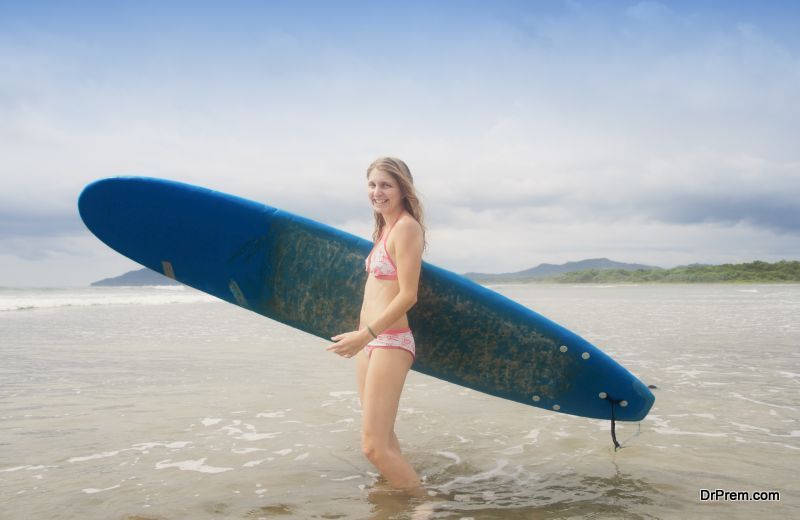 The dominant Hispanic culture of the Dominican Republic, or DR, as you'll be calling it after your first visit, makes for a vibrant country with lots of history, warm local community and fabulous food. The influence of the native Taino people is still felt, along with African and European cultures, and baseball is one of the country's most popular sports. For more ideas of what to see and do in the DR, check out this guide.
Trinidad
Trinidad is loud and proud. Relatively unchanged by the tourist industry, the annual Carnival is the best chance you'll get to party with the locals. The steel-pan band competition is one of the highlights so avoid February if you're looking for a quiet holiday.
Jamaica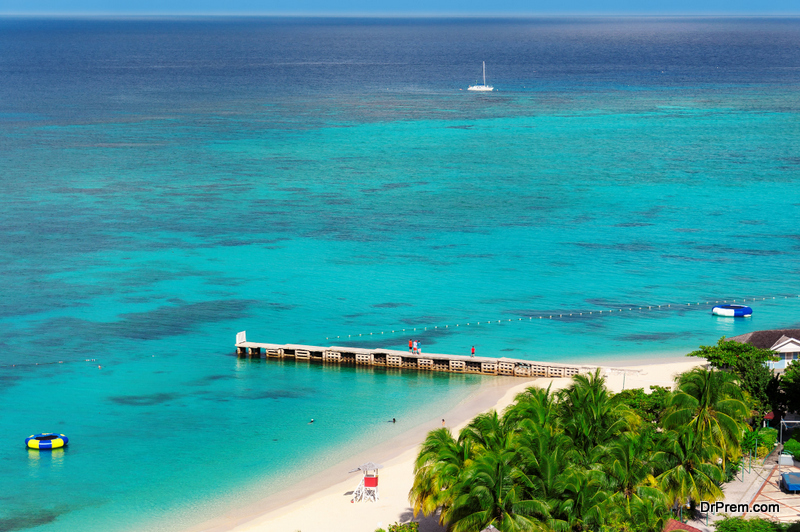 It might be a Caribbean cliché but Jamaica has managed to retain its charm despite being seen as the centre of it all. With more of an urban culture than its sea-neighbours, Jamaica also has the highest concentration of anglophone residents. It's worth visiting for the famous jerk chicken alone.
British Virgin Islands
As an overseas territory of Her Majesty, you can go to the British Virgin Islands for a different take on the classic beachside fish and chips. With roughly 50 islands to explore, yachties and divers can't get enough of the Brit corner of the Caribbean.
St Lucia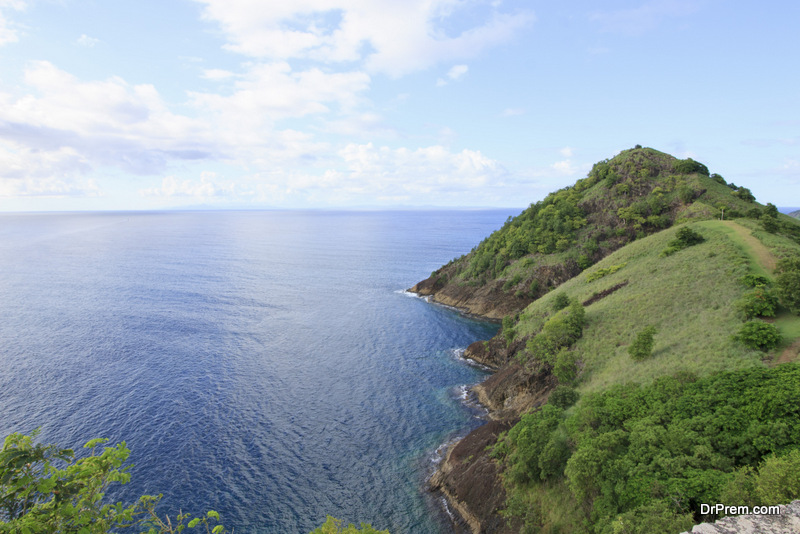 Popular with the French, St Lucia is the only place you'll find Hotel Chocolat's Cocoa Juvenate Spa. Yes, you can be massaged in cocoa from head to toe! If you struggle staying still however, St Lucia's lush forested hills are popular with trekkers and nature lovers, not to mention the divers and kite-surfers who can be spotted above and below water.
Most loved diving sites in the Caribbean that are a must visit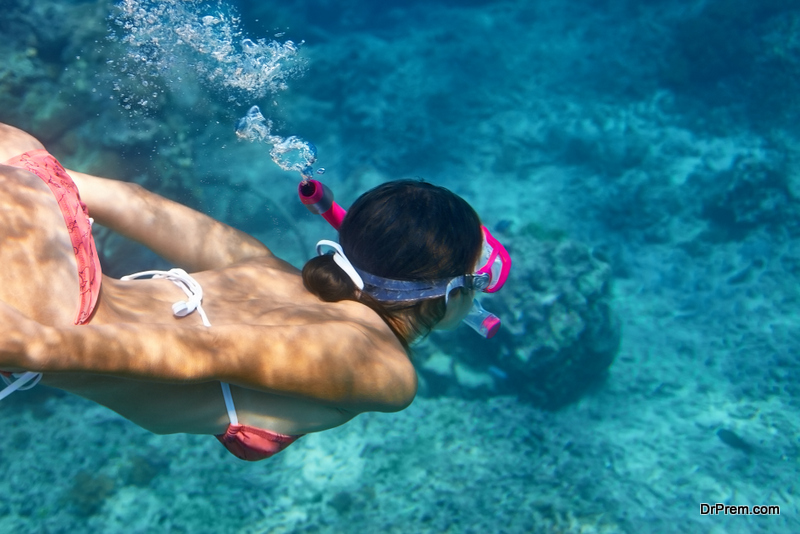 More than anything else, Caribbean islands attract adventurers having a penchant for experiencing most exciting and spectacular diving sites. Each island and its diving sites have their own charm. Every diving site has one or the other specialty that includes untouched reefs, underwater caverns, submarine volcanoes and awe-inspiring shipwrecks.
Majority of the sites have excellent diving conditions such as a 100 feet visibility and a balmy average water temperature that makes them super apt for divers. If you are up for your Caribbean trip, you can consider one of the following ultimate Caribbean scuba diving sites:
Barbados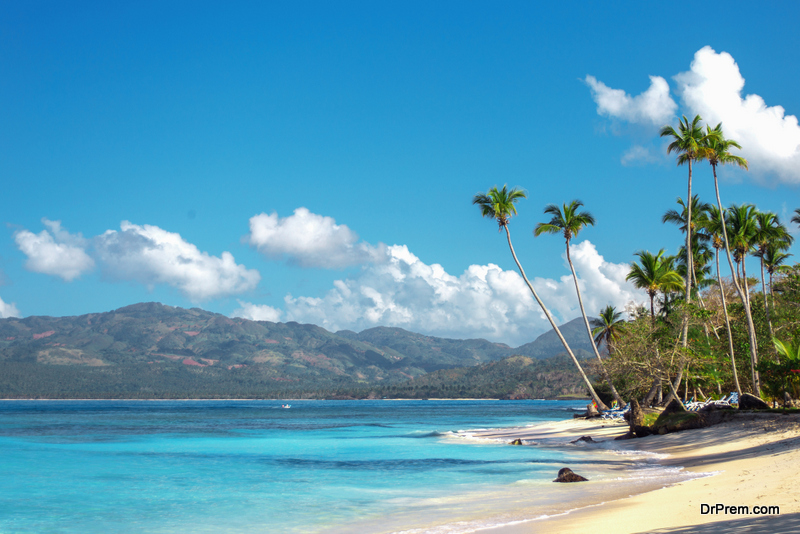 Barbados is better known as the "shipwreck capital". So you can expect a diving experience that takes you very close to some of the other sunken ships. Other than this, you can look forward to deriving pleasure watching the abundant marine life. Not to mention the extraordinarily beautiful coral arrangements while your scuba diving trip.
Bonaire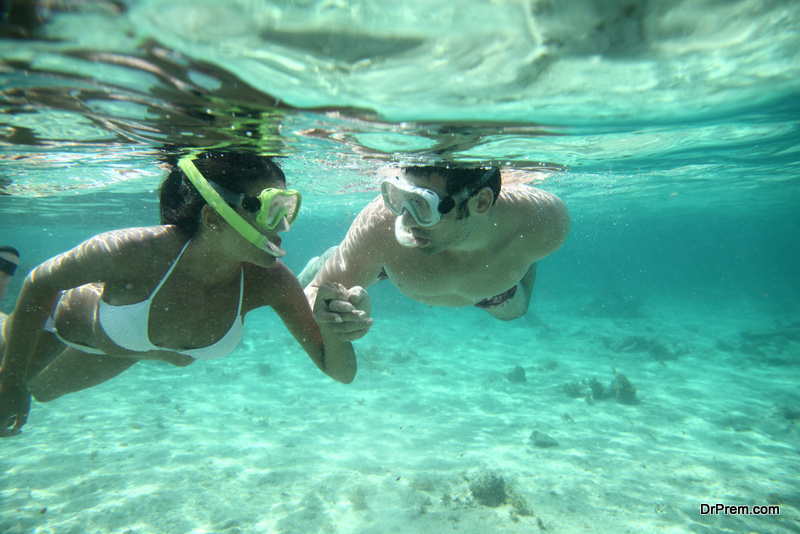 Bonaire, one of the ABC islands is the smallest and the most untouched of all three. It is the least untouched. This is why it has some of the best diving sites to offer scuba diving enthusiasts. Moreover, its environmentally conscious diving industry contributes a lot to the maintenance of the diving sites. You will love watching yellowhead jawfish and squid down there and several submarine volcanoes.
Ray of Hope, Bahamas
This shipwreck diving site is not real but a created one. A retired cargo ship, Ray of Hope was intentionally made to rest on the bottom back in 2003. A 200-foot freighter allows divers to explore its cabins, cargo hold, and gangways. It is an artificial reef and now has become home to many stingrays, groupers and Caribbean reef sharks.
St. Croix
St. Croix is one of the top scuba diving destinations in the Caribbean offers a number of diving options. Ranging from wall dives, reef dives, wreck dives, night dives to beach dives. This site leaves no stone unturned to amaze scuba divers.
Four Must See Caribbean Landmarks
If you are wondering what region of the world to adventure to next, locations within the Caribbean should be the first on your list. It will be sunny and warm this winter while the United States freezes over, and is a beautiful place to explore by land or sea with a fascinating cultural history that is much older than the United States. The Caribbean region includes a huge number of countries that have varying cultures.
Most Caribbean nations are accessible by boat and chartering a yacht is a luxurious way to visit more islands on your vacation. Below are suggestions of amazing landmarks to help you decide which locale to visit first. No matter what country you decide to visit this winter, you can learn about world history, culture and nature while having the most laid back and visually stimulating vacation of your life. Below are some amazing places to use as inspiration.
1. Mayan Ruins in Tulum, Mexico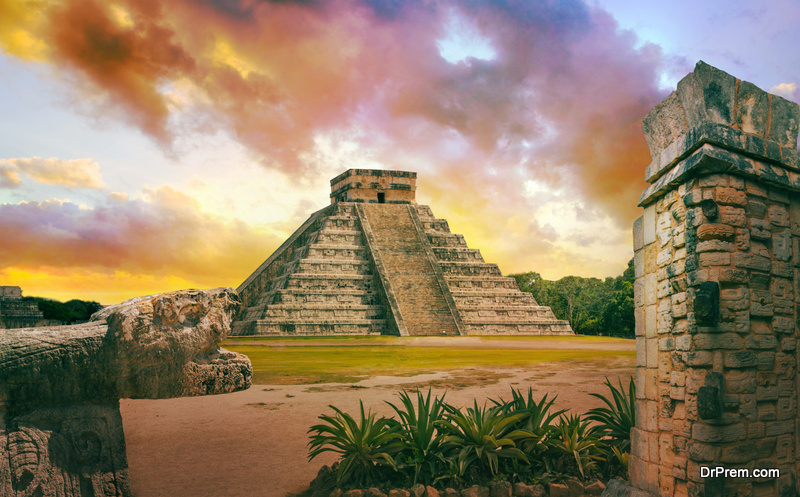 Less than a two-hour drive from Cancun, the Mayan Ruins in Tulum are a magnificent piece of ancient history to behold. You can spend an entire day touring this ancient walled city and seeing how a civilization from 700 years ago immortalized their intelligence and physical strength sitting on the edge of 40-foot cliffs that have turquoise ocean waves crashing into them below. You can learn about ancient Mayan astrology by looking at their stone temple architecture and walk down to the white-sand beach to take in the ruins from below.
2. The Bioluminescent Bay in Puerto Rico
The shorthand term for this magical place is called the Bio-bay. There are very few places on this planet that you can see the miracle of bioluminescence and this is a good place to do it. First, you have to take a ferry from Puerto Rico to the small island off of its east coast called Vieques. You can only see the phosphorescence in the Bio-bay at night so hiring a guide service to take you into the secluded dark inlet by kayak is necessary. Once you are in your kayak and start to see the diamond-like sparkles in the water around you will realize you are in one of the most unique places on the planet.
3. Manuel Antonio National Park in Costa Rica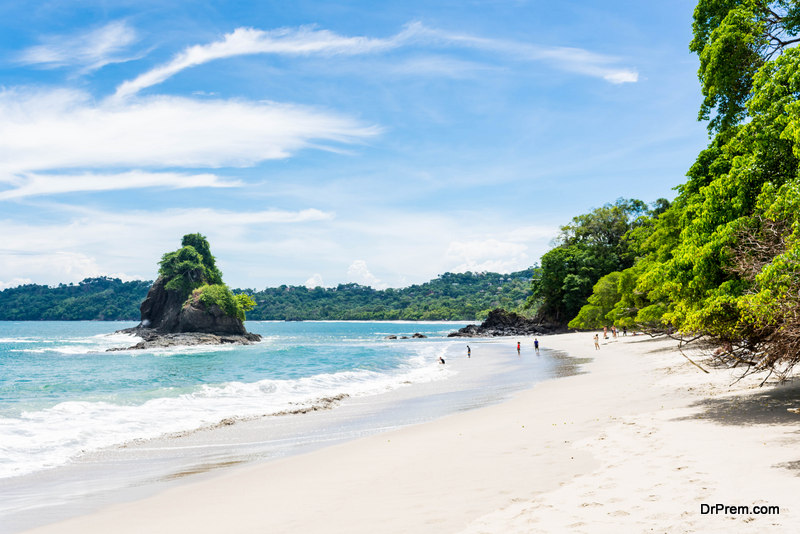 This is a National Park that costs just ten dollars to enter and is easy to visit. It is a simple, flat walk through the jungle that leads you to a gorgeous beach. On the walk, you can hire a tour guide to show you their knowledge of animal habitats within the park or it is easy to see creatures yourselves if you have a sharp eye. You can see sloths, deer, blue morpho butterflies and more. Once the jungle path opens up to the beach you can take a swim, just don't leave your snacks (or even clothing) out on the beach for the monkeys to steal!
4. Old San Juan, Puerto Rico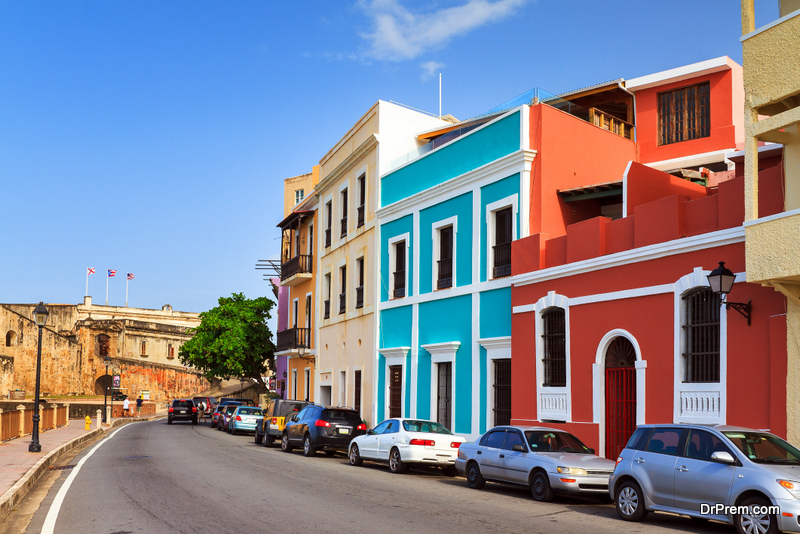 To balance out all of these naturally-appealing outdoor locations, let's include one of the most beautiful urban areas in the Caribbean, Old San Juan. This 500-year-old neighborhood with its pastel buildings and blue cobblestone streets has something interesting around every corner: outdoor bars, Caribbean culture, and amazing views. This is a great city to balance out all the time you will be enjoying nature.
At night you can go out rum-tasting and salsa dancing and during the day you can tour the two magnificent forts on either side of the island and learn about the history of Puerto Rico as a strategic military location as well as the first bit of land Columbus discovered after his journey across the ocean to discover America.   As the summer fades and the nights become cooler, start to make your plans for travel to a tropical place to beat the winter doldrums this year. The Caribbean is a good choice because of the climate and the huge variety of options because of its diversity and affordability.
Summary:
The Caribbean has something to offer everyone, from families to couples, adventure seekers to spa fans. Visit for year-round sunshine and the ultimate experience in relaxation.Whether you want a romantic place or a private rainforest veranda, you just name it and you will find here. You can have a relaxing and pleasant experience in top-notch Caribbean resorts.Caribbean scuba diving sites are famous for offering divers the best of diving environment and numerous exhilarating features.A Caribbean experience is incomplete with an acquaintance with the Caribbean waters. Read on to know more about the most amazing diving sites in the Caribbean islands worth a visit.