Aside from being a beautiful destination all types of holidays, Europe acts as the perfect playground for activity holidays. With incredible hiking and biking trails, guided walking tours, action packed kayaking, ski breaks and mountaineering, Europe can be anything you want it to be. There are many activity holiday destinations in Europe.
If you are planning your next vacation in Europe, it's important for you to bring an e111 health card with you as well as travel insurance to be certain that you are covered if you were to fall ill or get injured during your activity holiday. We've put together a list of the top activity holidays in Europe that you can enjoy solo, as a pair or as a group.
Also, if you are backpacking across Europe, and need some sound advice for the same, check out the 2nd section of the article which talks about tips and tricks for backpacking across the European continent.
Horse Riding, Turkey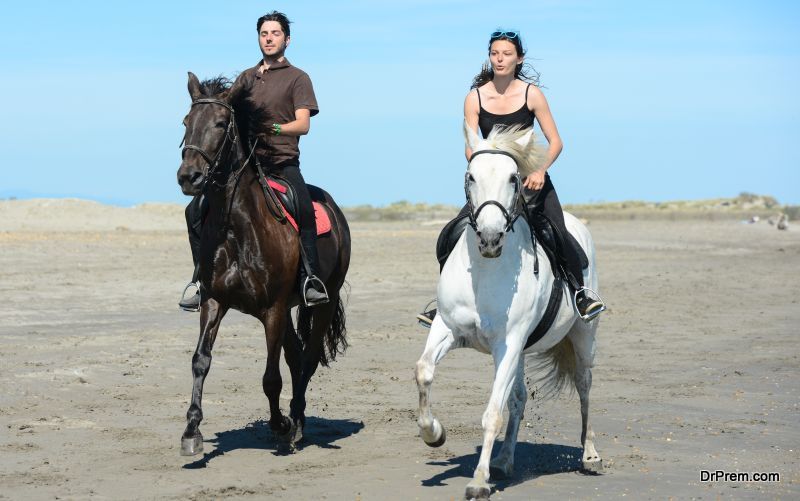 The Persians named Cappadocia in Turkey the land of beautiful horses by the Persians after its wild mountain ponies, and the landscape is ideal for a horseback adventure holiday. With plenty of horse-riding opportunities in the area, the deep canyons and rocks of strange shapes are ideal for a horse-trekking holiday. Take in the beautiful views, and dine traditionally on kilims and rugs. You can also camp in a tipi if you wish with some holiday packages, whereas others offer the option of a guesthouse or boutique hotel.
Sea Kayaking, Estonia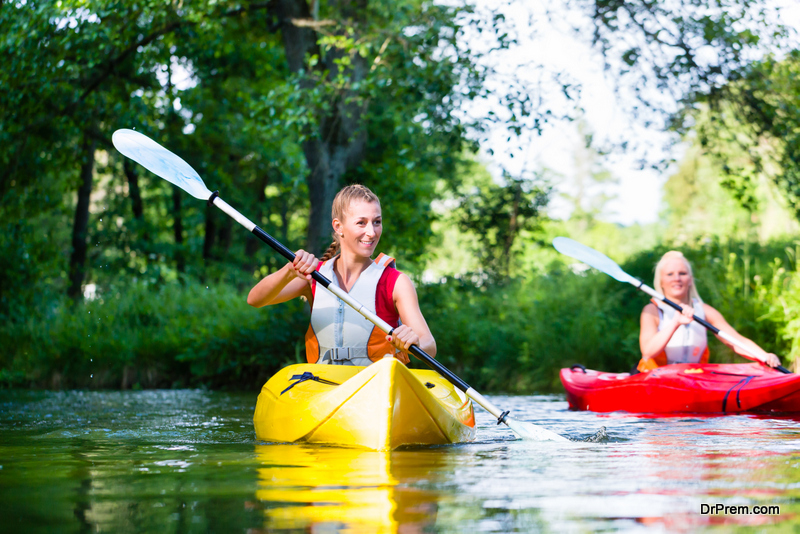 Estonia's Baltic coast is exceptionally wild and unspoilt, with many of its 1,500 being wildlife havens. You can now explore these beautiful islands by kayak, and paddle between islands with remains of Russian watchtowers and abandoned farmhouses. Learn more about the exciting and haunting history of Estonia, and discover some incredible native wildlife along the way. With exceptional views, and the chance to discover islands that few venture to, there's no better place to go sea kayaking.
Mountain Hiking, Slovakia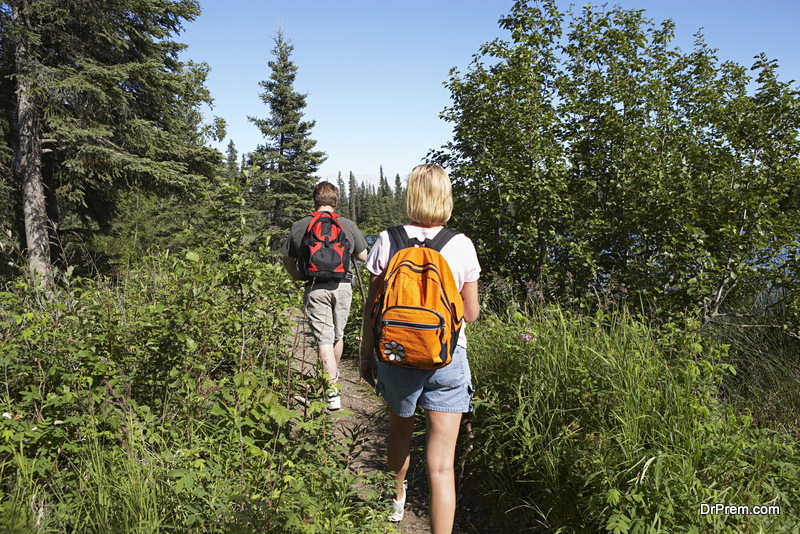 Mountain hikers are generally spoilt for choice when it comes to which mountain to walk. And with places like Switzerland having over 30,000 miles of marked trails, this becomes even more complicated. However, Slovakia offers a beautiful, and far less expensive alternative, with its High Tatra mountain range. With over 2,500m and 20 summits, there's plenty of incredible views to take in. The range runs along the Polish border. The lush valleys and glittering lakes on your way to the top will be a treat to your adventurous soul.
Diving & Trekking, Iceland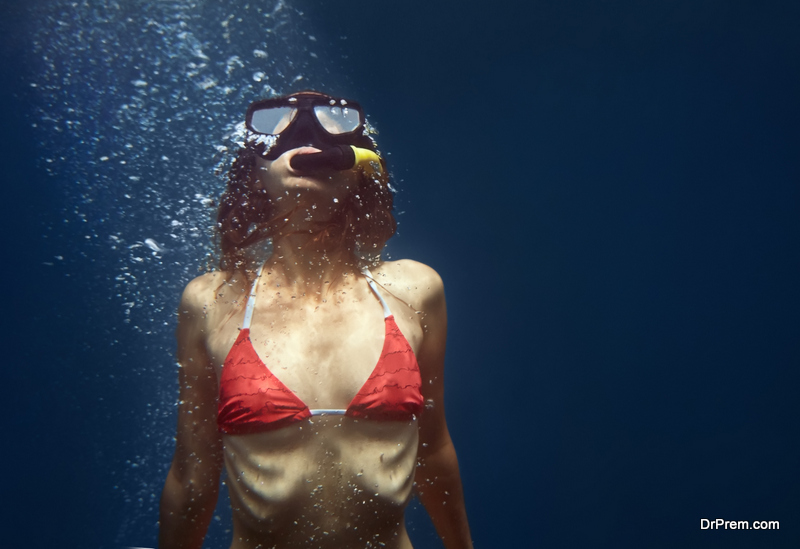 Iceland offers itself as one of the best activity holiday destinations. Known for its glaciers, volcanic landscape and hot springs, there's a little bit of everything here. You can go diving between the North American and Eurasian plates for an unmissable underwater experience. Or you can go hiking along the other-worldly terrain created by cooled-down lava that Iceland offers.
Ice-Climbing, Switzerland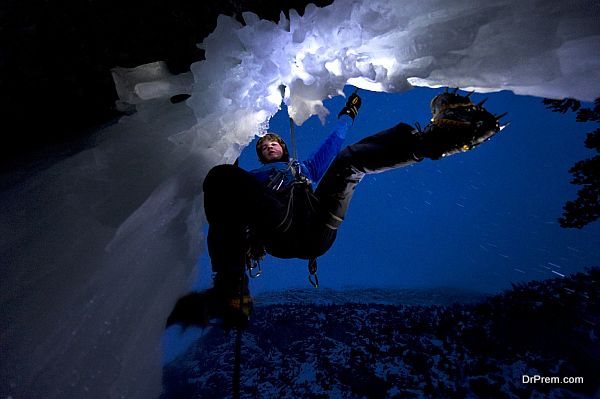 If you like cold weather, and you're a fan of ice-climbing, there's no better destination than Switzerland. These untracked peaks and trails are quite dangerous, and hence exceptionally adrenaline pumping. But you can always discover them as you go.  The perfect winter mountaineering and ice-climbing destination is just right for the experienced climber . Swiss Alps is just the most adventurous place to be at.
Thus, listed above are some of the best activity holiday destinations that daredevils should consider visiting at least for once.
Backpacking in Europe 101: Essential Tips + Resources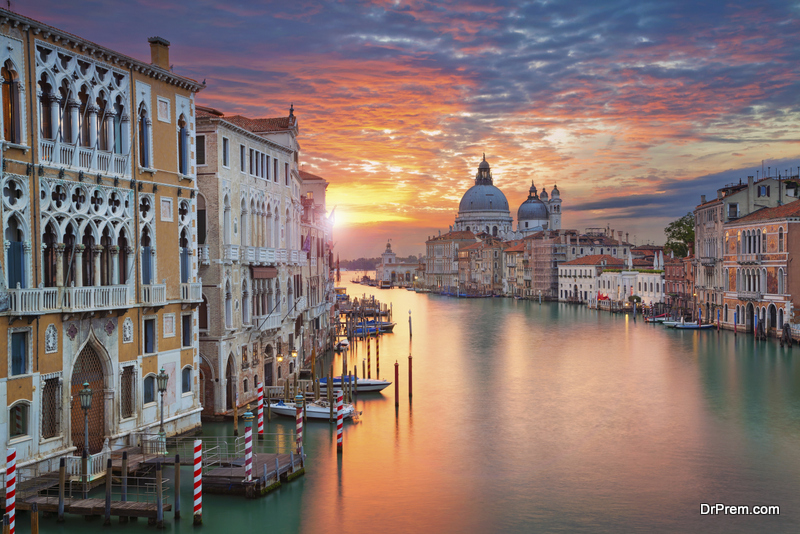 Need to start planning your backpacking adventure to Europe?  For today's generation of 20 to 30-somethings, backpacking in Europe is almost a right of passage.  Sleeping on overnight trains, chilling at cafes all day and meeting other like-minded vagabonds and wanderers from all over the world at hostels.
This week, tripatlas.com/new is bringing you essential tips on backpacking in Europe for students, backpackers, flashpackers and budget travellers.  From what to pack, how to choose the right backpack, finding a hostel, how to plan your route and more.
More on Europe?  Discover tripatlas.com/new's Favourite European Destinations for the top picks from our travel experts; explore the best of Irresistible Rome: 5 Highlights of the Eternal City; or find out about the 10 Most Romantic Things to do in Venice, Italy.
Make sure you choose the right kind of backpack!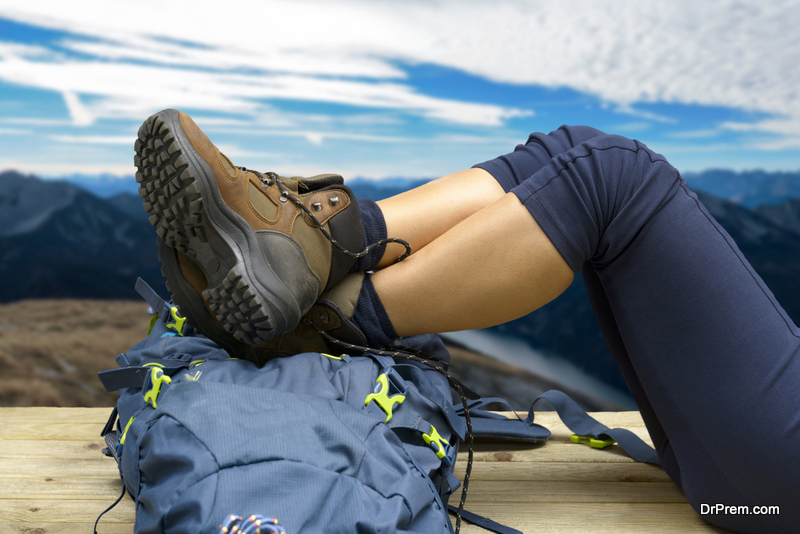 Whether you're backpacking for 2 weeks or 6 months, a good backpack is worth the investment, costing you from $100+.  Look for a backpack that has a strong internal frame (external frames can get bulky) and well-padded straps that will help transfer the weight in your pack from your shoulders/back to your hips. Get a panel or front-loading backpack rather than one that loads from the top so you can easily access your items without having to dig to the bottom. Backpack size depends on your height, weight and body shape, so getting the biggest backpack isn't a good idea because it could be painful and cause injury.  If possible, get a backpack that has another smaller daypack that can attach/un-attach to your larger backpack, making it easier when moving from one place to the next.  Locks are also a good idea to keep your stuff secure!
Packing essentials: How to pack, what to pack and what not to forget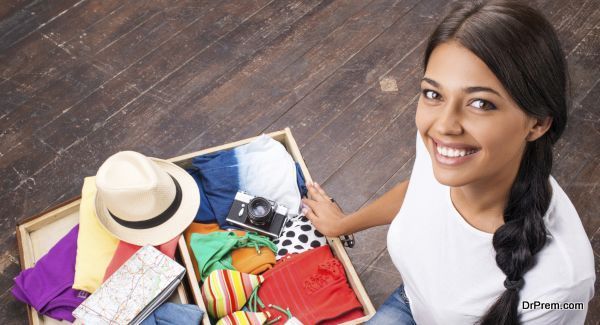 The lighter you back, the better – especially if you're planning on picking up souvenirs.  For clothing, pack enough for just under 1 week and plan on doing laundry every 1-2 weeks.  Some people belong to the "folding" theory of packing while others adhere to the "rolling" theory.  Find out which works best for you – personally, I do a bit of both.  Remember that what you pack also depends on seasons (heavier sweathers/jackets for winter and flip flops for summer!).  If you're going for an extended period of time, send home heavier sweaters when they're no longer needed.
Pack a pillowcase and bedsheet or "hostel sheet" if you're worried about the cleanliness of hostel accommodations.  If travelling with a buddy, share items like hair dryer, shampoo/conditioner, laundry detergent and etc., to save you both from having to lug around extra weight.  Depending on your hostel, pack a pot and utensils for cooking.  Flip flop are essentials to avoid attracting foot-related diseases in communal showers.  A light windbreak or rain jacket wth a hood is essential for insulating warmth and work better than umbrellas. Always pack a copy of your travel documents/ID (and scan/send to your email) in cases of emergency.  Guidebooks are useful as quick references for places to go, history/story behind attractions and maps but can get heavy and bring you to tourist traps.
Where to stay: finding, researching and booking hostels or CouchSurfing
Try to book your hostels before leaving home so that you won't have to knock on doors at 2 a.m.  Be wary of traveller reviews on these sites. Look for websites which offer unbaised reviews.
Backpacking alone vs. travelling with friends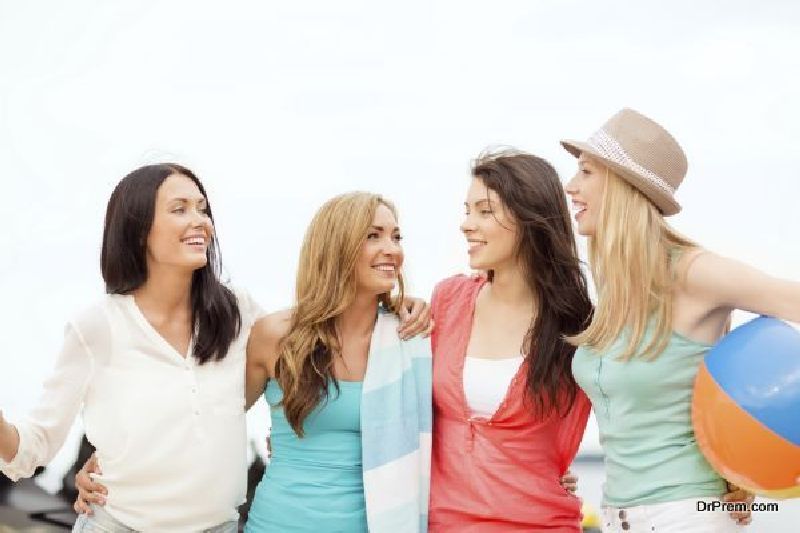 Travelling alone and travelling with friends both have pros and cons.  When travelling by yourself, you tend to meet more people, learn to become more independent and really give yourself the chance to "find yourself."  On the other hand, travelling with friends can also be a lot of fun, but it can get tricky and requires patience, good communication and a lot of compromising.  Before deciding to travel with someone, it's important to discuss some of the following: your goals for the trip (art galleries, meeting people, partying or relaxing in seclusion?), your budgets (McDonalds or Chez Pierre?), preferred destinations and travel pace.
Budgeting for your European backpack adventure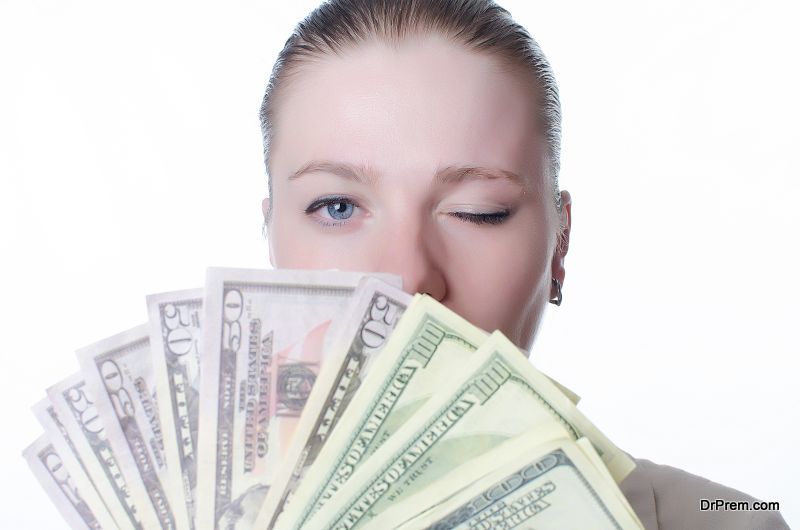 Your largest expenses backpacking through Europe will be transportation ($1000 to/from Europe and $250+ within Europe) and accommodations (find as low as $10/night).  All other expenses like food, attractions and shopping are easier to control.  The best way to experience all the amazing sights and foods of Europe without having to spend your life savings, is to designate some days as "budget days" and other days as "splurge days."  You'll be able to experience the best of both worlds while being deliberate about saving money at other times.
It's a good idea to bring a small notebook with you to track expenses, jot down the names of restaurants, people you meet or store addresses/phone numbers of friends/family back home to call or send postcards.
Money matters, ATM's and banks in Europe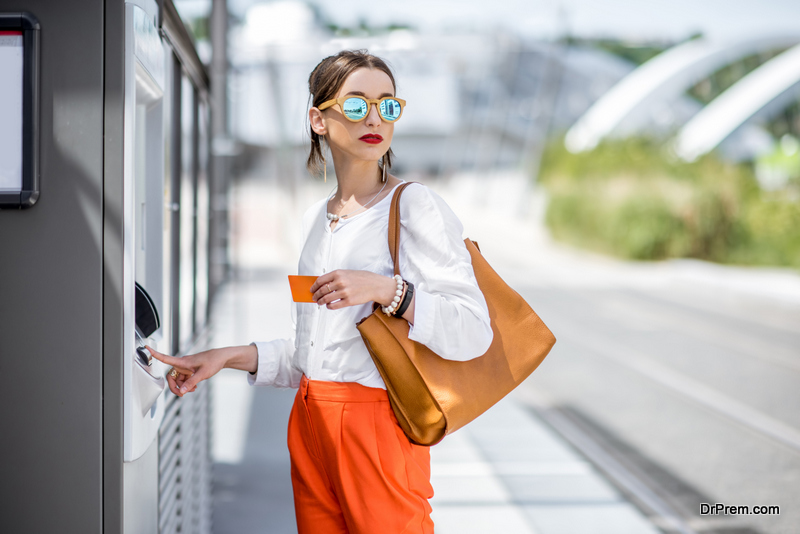 Before you leave home, make sure there is enough money in your bank account to finance your trip and in case of emergency.
When you're backpacking in Europe or travelling the world, it's a good idea to Euros for spending money, around $100 USD packed away, your debit card, an everyday-use credit card and another credit card with a substantial limit for emergencies (i.e. last minute flights home).  It's also a good idea to stash away cash in a few different places: your pockets, your wallet, in your journal, in your luggage, etc.
Before your trip, go to the bank and order enough Euros to last you for 1-2 weeks or whatever amount you're comfortable carrying.  When you need more cash, use your debit card at bank machine in a recognized banking institution that has the same Maestro, Cirrus or Plus logos/symbols that match the ones on the back of your debit card. Be sure to call your bank before you leave to alert them that expenses will show up from some foreign countries and keep your bank's phone number handy in case of emergency.
Deciding on places to visit and planning your route!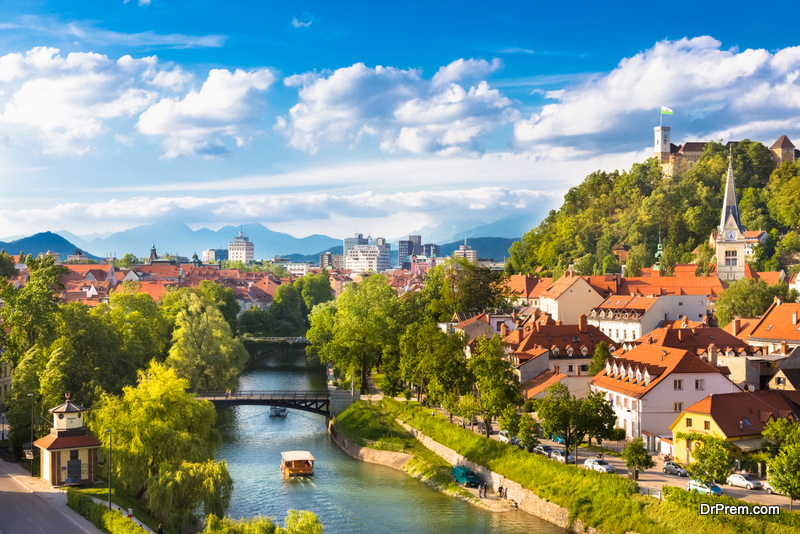 Europe is a big place and you could spend a few weeks or five years exploring all that is has to offer – and it still wouldn't be enough.  If you're interested in visiting a city or destination, 3-5 days is a good time period to learn about the place and enjoy what it has to offer although more time allows you to really discover the city.  Also keep in mind that cities like Rome have a lot more things to do, see, and experience than smaller villages.
Start with a blank spreadsheet and a map.  Put in the dates of your holiday in one column and in another, list the places you want to visit.  Keep in mind that going from north to south (i.e. London, England to Paris, France to Nice, France to Barcelona, Spain) makes more sense than hopping form place to place.  Then plot the places into the dates and see what you can work out.
Maybe for this trip, you could do all of Western Europe while saving Eastern Europe for another trip.  Another idea is to cover a few cities in each region that spread over Europe for a flavour of both east and west.
Travelling within Europe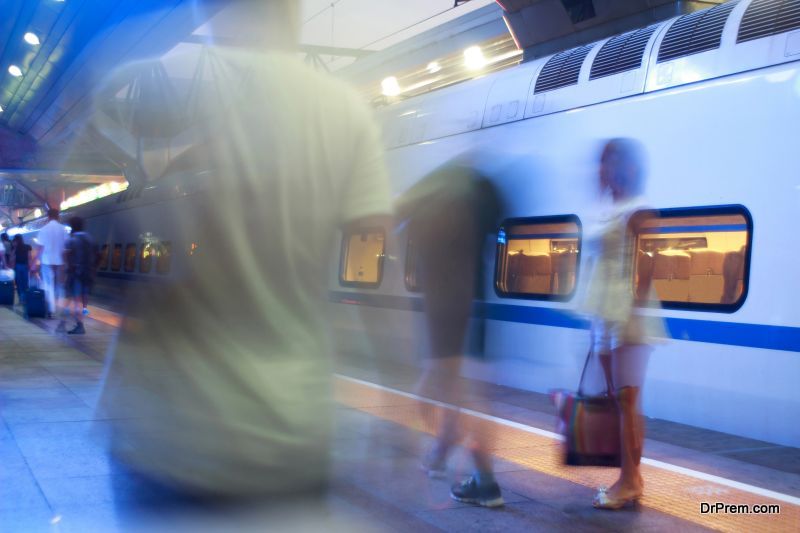 There are several ways to travel through Europe. The cheapest would be to hitchhike (free!).  If that's not your cup of tea, your next option would be bus or coaches running from town to town.
Railway travel doesn't get any better than in Europe and is sometimes more expensive than flying.  However, it's fast, efficient and you can save on a night's accommodation by travelling at night.  A train from Paris to Amsterdam one-way costs approx $130 while a round-trip flight will cost approx $250.
Car rental is as expensive as it gets when travelling within Europe but it's also one of the best ways to wander off the path.  If you can get a car full, you could potentially save money and have a great time!
Eating cheap when backpacking in Europe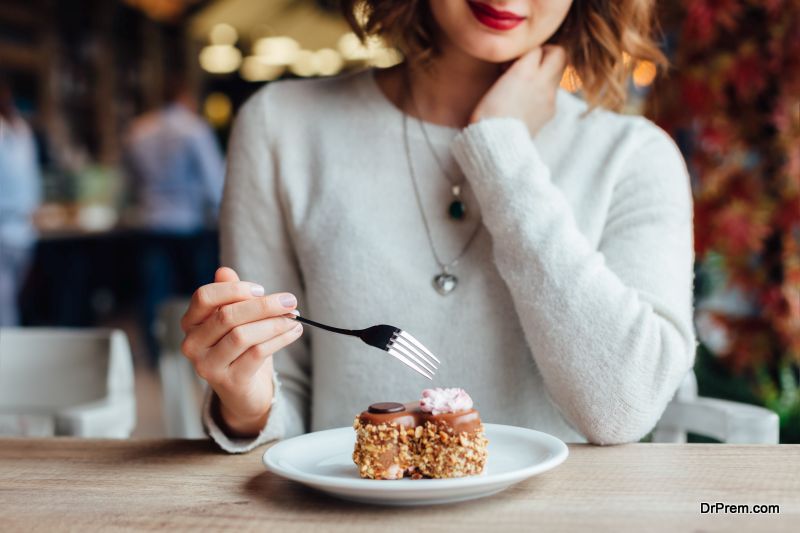 When you're on the road, eating out for every meal will quickly drain your funds.  Before booking your hostel, check to see if they have a shared kitchen where you can cook.  You'll not only save money by cooking your own food but you'll be eating healthier and be able to browse and shop at markets all over Europe for fresh foods and new flavors.  Street food is also fun, cheap and one of the best parts of travelling – though probably not the healthiest food option.  Also remember that in most places, wine or beer can be cheaper than water or pop – so enjoy!
How to make things easier for your Europe travels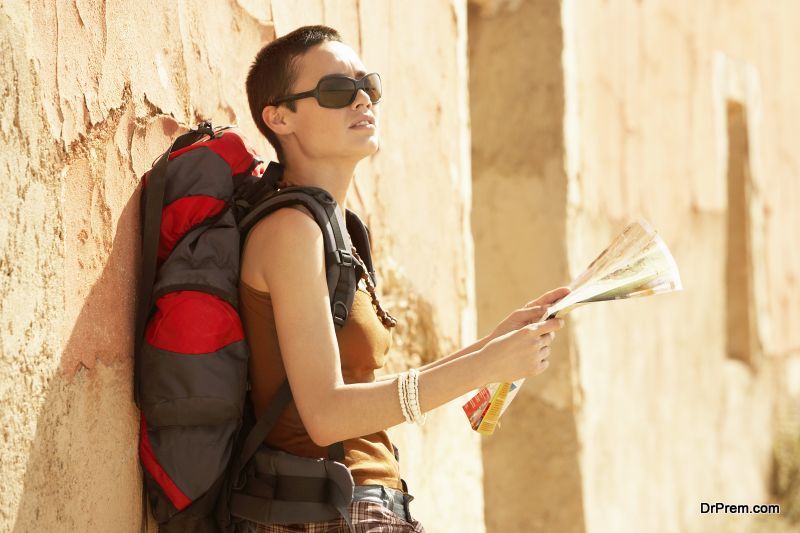 Join a student tour group for already-planned tours through Europe.  They know where to bring you, they know all the history and it saves you from doing a lot of planning.  On the other hand, another idea is to use a guidebook and guide yourself on the itinerary they give you through, i.e. Italy.
Health + safety when backpacking in Europe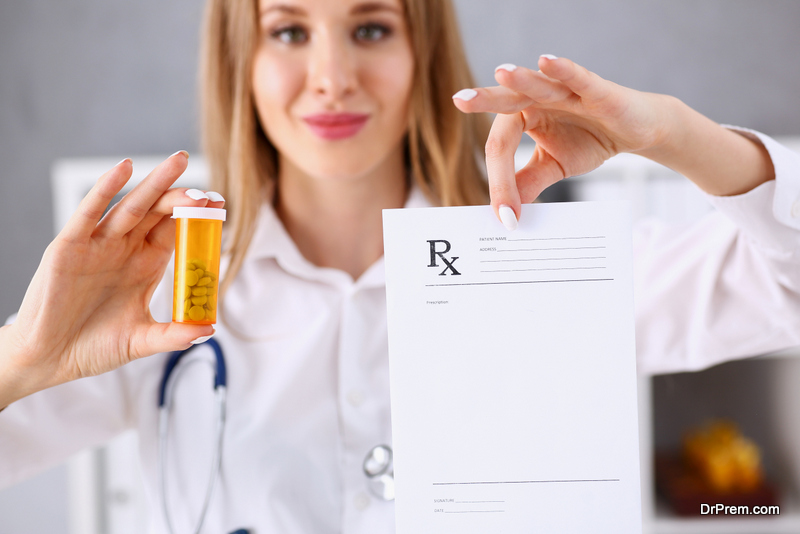 It's important to carry any necessary prescription drugs you need (bring enough for a few days' more than the duration of your trip), pain reliever (Advil), seasonal allergy medicine, antihistamine (Benadryl) for allergic reactions and upset-stomach relief (Zantac, Pepto-Bismol, Imodium).
Europe is generally a pretty safe place when it comes to threats to your health, the two exceptions being car accidents and events that occur when intoxicated.  Pick-pocketing and scam artists are something to watch out for in high-tourist areas, many wear under-clothing money pouches to prevent this. Use your common sense and try not to go out alone.
Staying in touch when you're backpacking in Europe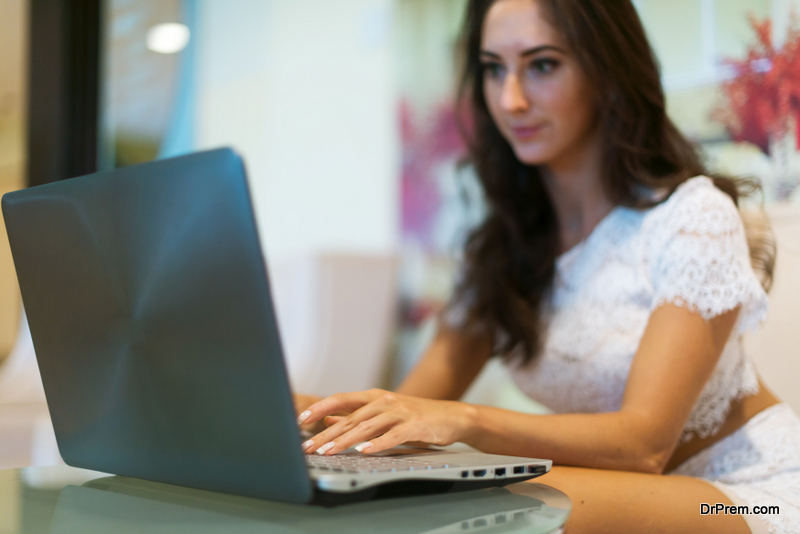 Most hostels have computers with Internet access available either for free or for a rate but it's usually the cheapest way to stay in touch.  Bringing your cell phone is a good idea, just make sure that it is "unlocked" or will work on the same cell phone "band" in Europe.  Other than text messaging (approx 10-50 cents/text), your cell phone's roaming fees are usually not worth making a call unless it's an emergency. Picking up a calling card isn't a bad idea if you're planning on calling home frequently and using it up.  Never use your credit card at a payphone unless it's a dire, dire emergency – the fees are ridiculous.
Guide to backpacking in Eastern Europe
Forget Soviet tower blocks and the 'Iron Curtain.'  With its unspoiled coastline, historic cities and vibrant nightlife, Eastern Europe is enjoying a travel renaissance.
Exploring Eastern Europe by EuroRail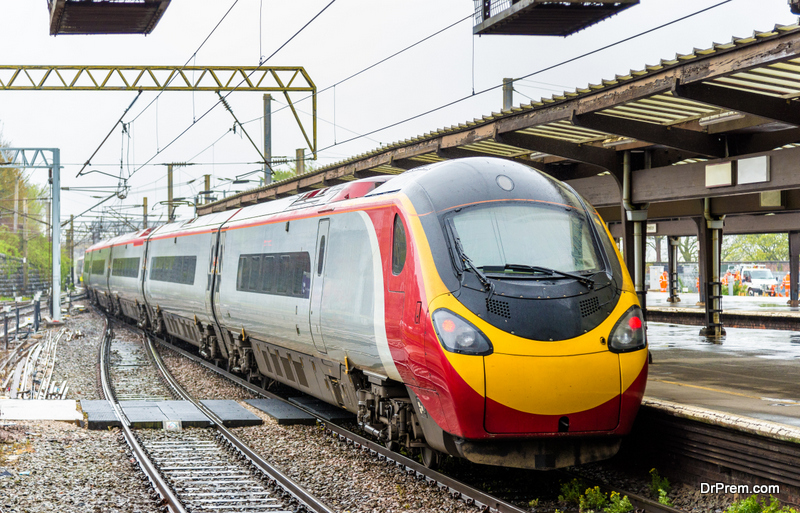 Thanks to cheap living costs and easy rail connections on the EuroRail, the region is becoming increasingly popular with backpackers and young travellers looking for a budget break.
Inter-railing is a great way to country-hop; it's typically the easiest, cheapest and most eco-friendly way to get across the borders while offering an incredibly scenic journey. Buy a 'flexi' pass for certain zones and you'll get unlimited train travel giving you the ability to freely explore countries as you choose.
But if you're planning on inter-railing around Europe, planning your itinerary can be confusing – with so many cities and countries to see, it can be difficult to know where to linger and where to watch from your window.   Read on for a Guide to Backpacking in Eastern Europe.
Guide to Backpacking in Eastern Europe: Prague, Budapest, Bratislava and Croatia
Backpacking in Prague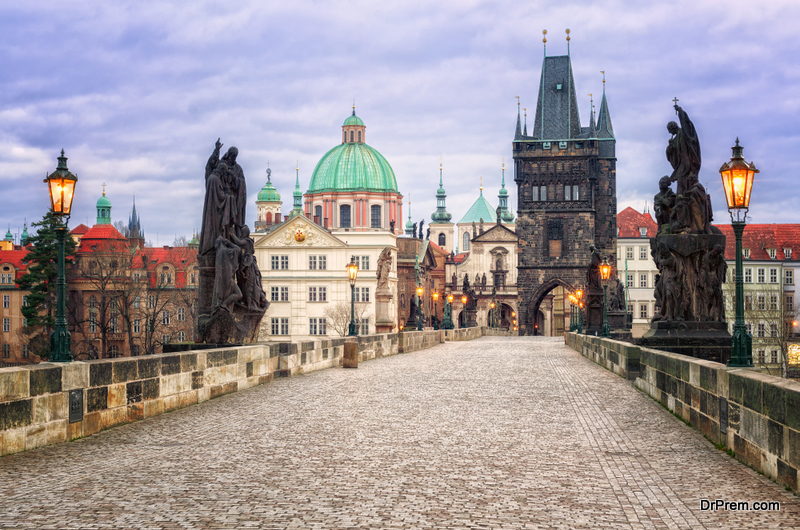 The capital of Bohemia, Prague is an artsy city with breathtaking architecture to match. Despite the stag and hen parties that can clog up the city center on a weekend, the nightlife still lives up to its reputation with cavernous clubs pumping out house music and outdoor old-world taverns serving frothy pints of beer.
Cross Charles Bridge (and marvel at the statues and street performers on your way) to the Old Town and the spires of Prague Castle, the largest ancient castle in the world.
For a fascinating look at Jewish culture, head to the Jewish quarter; the synagogues that comprise the Jewish Museum tell the harrowing history of this community in Prague. For a more recent take on the city, the Museum of Communism (bizarrely located above a McDonalds) describes life under the Iron Curtain.
When you're looking for accommodation, bear in mind that rates are cheaper the further out you go – luckily the efficient tram system and compact city center mean getting around is no problem.
Backpacking in Budapest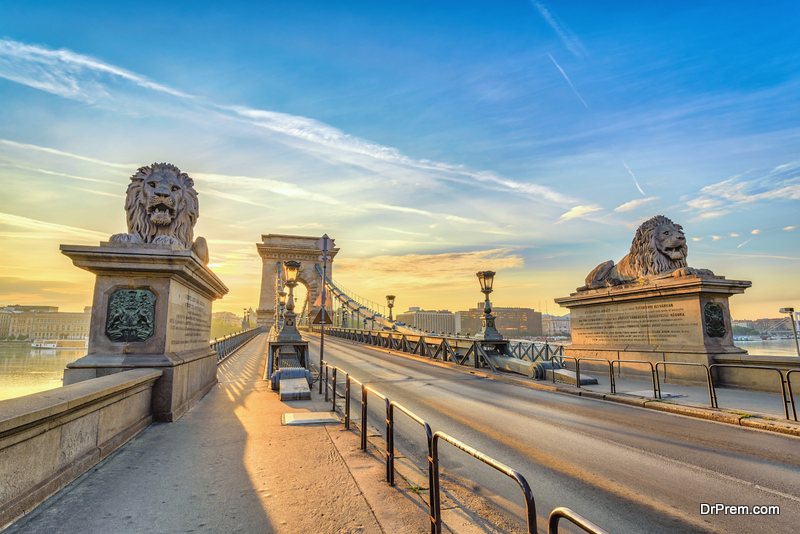 The beauty queen of Eastern Europe, Budapest is a visual feast of glorious buildings and scenery along the River Danube. But there's also plenty to explore beneath the city streets.
Budapest is known as the 'city of spas' with a network of thermal spas (some hundreds of years old) runs below the city. After a spot of pampering, explore four of the 200 caves lurking beneath the castle district before venturing into Saint Stephen's Basilica to see the mummified hand of King Stephen, the country's first monarch.
When night falls, check out the open-air nightclubs on the banks of the River Danube or the atmospheric abandoned courtyards which have been transformed into Budapest's hippest night-spots. If you're feeling bleary eyed the next day, Hungarians are big coffee drinkers and there are plenty of places to join in the cafe-culture – order extra strong and black to fit in with the locals.
Cheap sleeps are also easy to find – many hostels in Budapest are housed in beautiful, renovated buildings, that retaining the Bohemian character and charm of the city.
Backpacking in Bratislava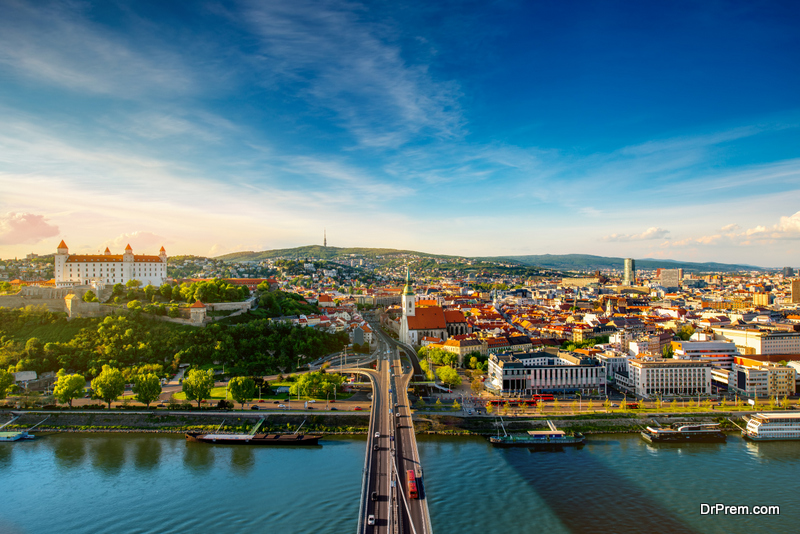 The River Danube also runs proudly through the center of Bratislava, a city struggling to find its feet after splitting from Czechoslovakia in 1993. This capital of Slovakia has the architectural dazzle of Prague but none of the tourists and is a delightful city to simply wander around.
Ignore the awkward modern buildings left by the Communist regime and discover the castle housing the National Museum and offering fine mountain views. St Martin's Cathedral is another historical landmark – the site of many coronations – and the magnificent Devin castle lies west of the city if you're still hungry for history.
Food is served Hungarian style, with hearty portions of dumplings, cabbage, cheese and low prices ideal for hungry backpackers. Despite many of the architectural scars in Slovakia, hostels in Bratislava are typically housed in comfortable modern buildings with cool, artistic interiors. Choose one within stumbling distance of the cavernous beer halls for a 'cultural' night out!
Backpacking in Croatia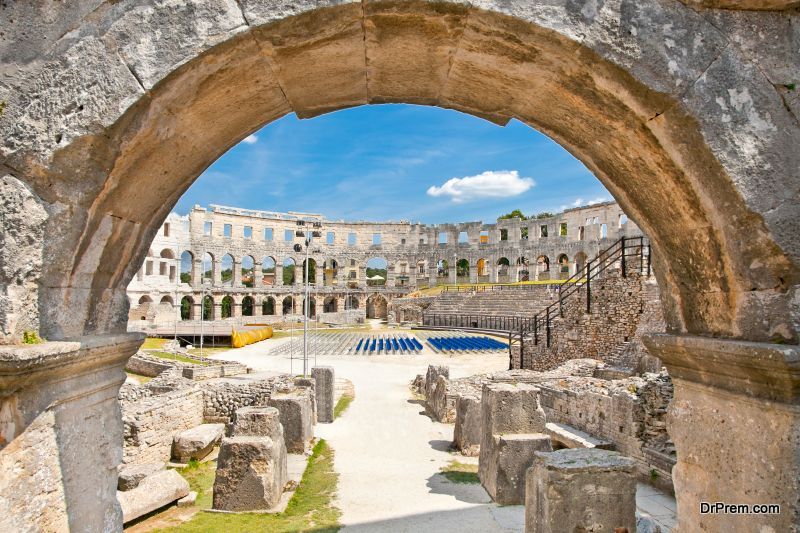 After an exhausting tour of Eastern Europe's cities, Croatia is the perfect place to relax and soak up the sun. The Dalmatian Coast is an undiscovered gem in Eastern Europe, offering the pure white sands and translucent waters of the Caribbean for a fraction of the price.
Take a boat from Split and go island-hopping around Dalmatia.  There are around 2000 islands here although many travellers make a beeline for Hvar, Brac and Vis. Nightlife is also easy to come by in Croatia: Hvar is the party island, Split hosts a summer festival with an edgy line-up and Zagreb is packed with thriving open-air bars and clubs.
Croatia's historic cities are also worth a visit, from Dubrovik with its ancient Old Town, fifteenth-century monuments and medieval marble streets to Split's Roman Palace and archeological museums. You can easily find a hostel in Croatia, especially in the capital, which boasts a lively café culture, colorful markets, and parks and gardens.
Happy travels and stay safe!