Traveling helps in the development of spirit and broadening of perspective. Instead of taking your kids to luxurious resorts or beach holidays travel with them to places from where they can learn new things about our nature, surroundings, atmosphere, history and culture. Traveling offers a better learning experience than any classroom can ever offer your child. From an early age, you have to instil eco-awareness in them and support their classroom education with real life expeditions. Let us look at some ecofriendly theme parks and fun filled travel destinations for children of all ages.
8 Best ecofriendly theme parks around the world you can visit with your family
Who doesn't love a good old theme park? And an eco-friendly theme park is seriously a treat for the soul. Considering that there are so many forms of pollution, every small step take in the right direction does matter the most. Just as how various other entertainment companies are putting efforts to reduce pollution, even theme parks are not far behind. When it comes to fun, we all find some or the other way to keep ourselves entertained. A trip to a theme park is not only a perfect way to have fun, but also an ideal way to spend quality time with your loved ones. In order to their part towards the protection of the environment, many theme parks across the world have taken some good eco-friendly measures. Through this blog, you will get to know some eco-friendly theme parks around the world.
Granted, the world is filled with eco-friendly theme parks. But if you are someone who is looking for something even more unique, check out a list of 5 most bizarre theme parks around the world in the later section of the article. Who knows, excitement might just be waiting on the other side of the door, with a tinge of absurd?
1. Hershey Park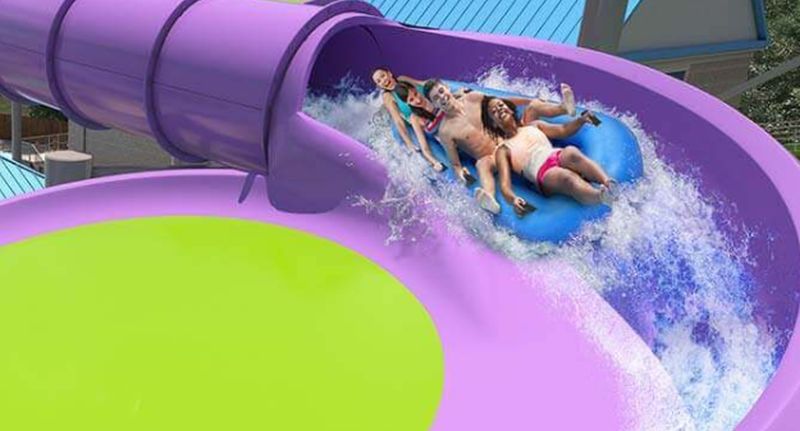 Image Source : hersheypark.com
The Hershey Park is another name in the list of environmental friendly theme parks. The Resorts and Entertainment section follow different types of practices for waste management. Along with that, the suppliers who work with the management of Hershey Park follow eco-friendly practices as well. Hershey Park also has made a prominent effort towards the wildlife and habitat protection.
2. Environmentaland eco theme park
Since we are looking at environmental friendly theme parks, we cannot forget Environmentaland. This environmental theme park is located on the corner of Highlight Avenue and Hollywood Boulevard. The concept of this theme park is more on games and fun. You can enjoy a Desert Mini Golf, Mini-Bin Exhibit, Recycled paper plane take-off, and even Golf carts that run on alternative energy. The theme park also hosts various kinds of events like the Coachella festival, the plug and play energy bike, to even the hip-hop compost with the Roots.
3. UK's Crealy Great Adventure Park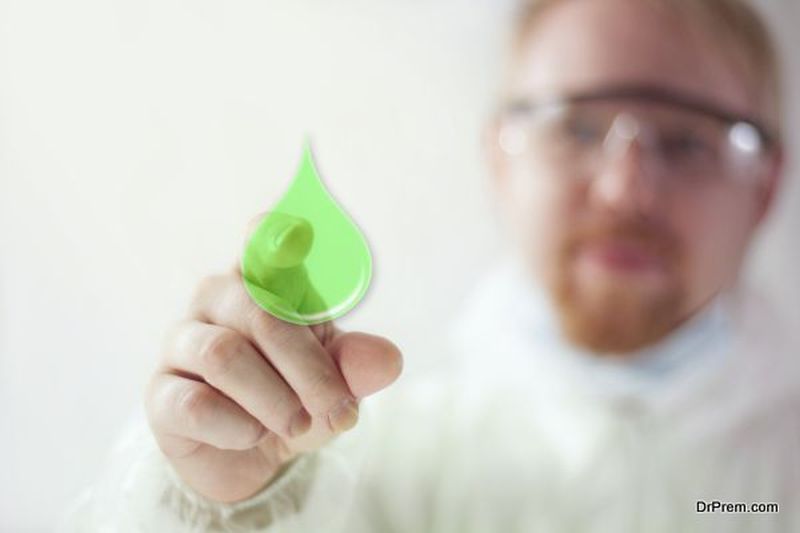 Crealy Great Adventure Park is not only the first eco-friendly park in the UK, but it is also a popular name in the list of eco-friendly theme parks around the world. The park uses renewable energy to power everything that is in the vicinity of the theme park. Even the vehicles that run inside the park use biodiesel fuel. To prevent the wastage of water, there are water pits located across the entire park.
4. France's Villages Nature theme park
One of the most eco-friendly theme parks around the world is located very close to the Disneyland in Paris at Marne La Vallée. This park is designed with eco-friendly measures such as the use of geothermal energy, vegetable pyramids, zero emission buildings, and organic architecture. Even the themes of the park are all based on the Go-Green or Eco-Friendly concept.
5. Walt Disney World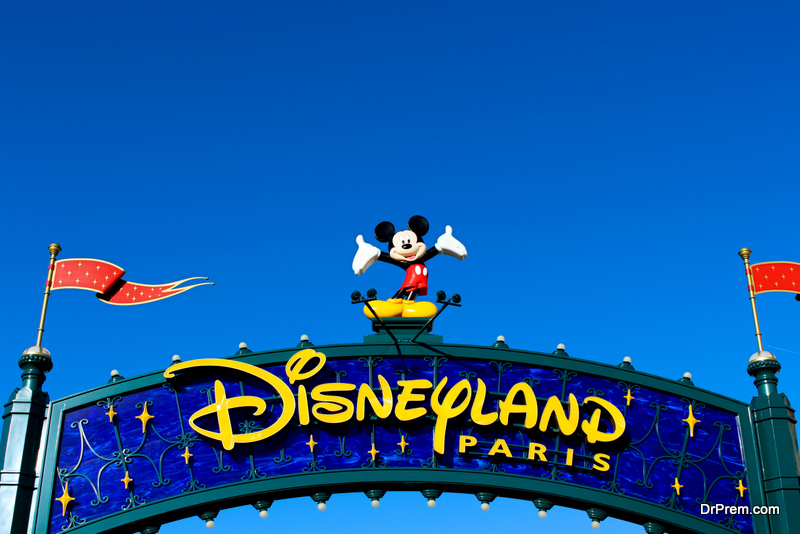 Walt Disney Theme Parks are some of the best eco-friendly theme parks around the world. The World of Disney has various types of Go-Green options for those visiting the parks. Apart from the conservation efforts, the company also ensures that their hotels also take all the necessary eco-friendly measures to create an impact. The Walt Disney World and its hotels have also won various types of environmental awards.  Visiting Walt Disney World will open the doors to a lot of fun in an eco-friendly way.
6. Canada's Lego Land – one of the most eco-friendly theme parks around the world
If you are in Canada, you cannot forget to visit the famous Lego Land. Known to be one of the most eco-friendly theme parks worldwide, the park management has put in place various types of recycling programs. This includes recycling different types of recyclable waste, tin cans, and plastic bottles as well. The park authorities have even made one entire section of the park to run on solar energy.
7. Sea world's eco-friendly theme park concept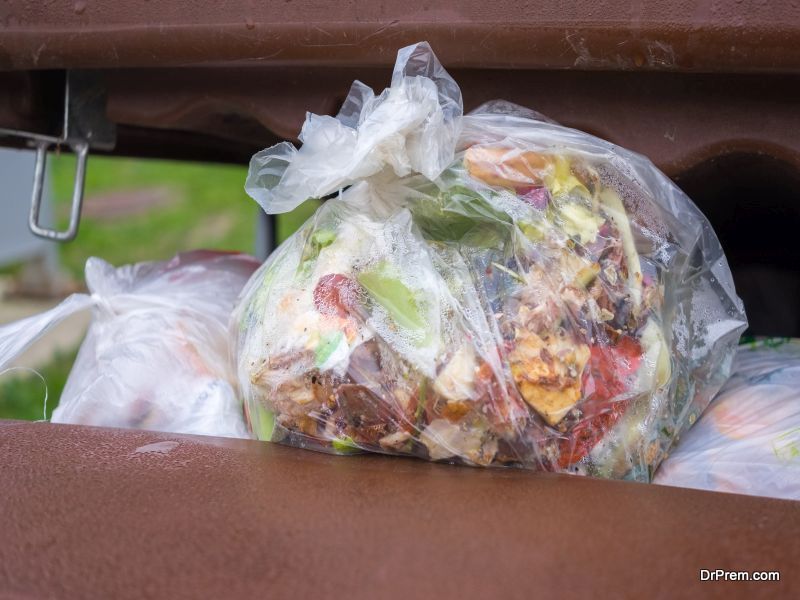 One of the most eco-friendly theme parks worldwide, SeaWorld has made significant efforts towards the conservation of wild life. Their eco-friendly measures also include food waste management and recycling, the no plastic bags movement, and sustainable foods that are sold in the park. Even the animals living in the park have a special eco-friendly and sustainable diet.
8. ESACPE an eco-friendly theme park in Malaysia
Malaysia's ESACPE is another theme park you should visit. There are so many reasons why this is considered one of the best eco-friendly theme parks around the world. Some of them include a forest pool for swimming, bamboo popgun making, old buildings with green roofs to reduce their carbon footprints, rope-based activities for people of all ages, and even a human powered go-cart.
Five most bizarre theme parks around the world
Theme parks have always been an attractive get-away for tourists. They help in boosting the tourism of a country or a region by attracting travelers. Every theme park has a unique theme and architects build the park according to the chosen theme. Around the world, there are many outstanding theme parks that you may visit and have a quality time with your family or friends. You can spend a good time bonding with your family members and take part in the different activities available for amusement. Some of these theme parks are not just entertaining but also bizarre. In this article, you will find out about the five weirdest theme parks around the world.
1.Dracula's Land, Transylvania:'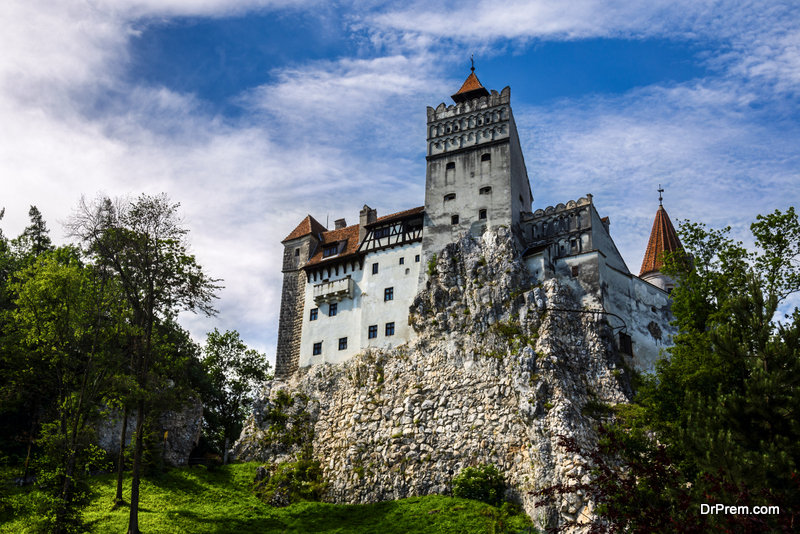 Transylvania is the land of the Dracula and the locals have utilized this fact in their favor. They have turned this region into a huge theme park with the name "Dracula's Land". Traveling through this land can be an exotic and adventurous experience. The special attractions are definitely the giant castles and the creepy prisons. One visit will surely tell you how Bram Stoker was inspired by this particular region. The fictional character of Count Dracula is based on the real legend Vlad the Impaler. The legends and myths will keep you busy and frightened. Snowboarding provides a nice distraction to the travelers.
2. Republic of Children, Argentina:
The Eva Peron Foundation built the Republic of Children on the sprawling 2 hectares ground in Manuel B. Gonnet, Argentina. This may sound like a fun theme park full of attractive things for the kiddies but in reality, it is just a huge replica of a student's council. The local students get the opportunity to select the officials. The kids are taught about principles of a republic. The owners claim that they inspired the Disneyland but you may have to raise a brow to answer this one.
3. Dwarf Empire, China: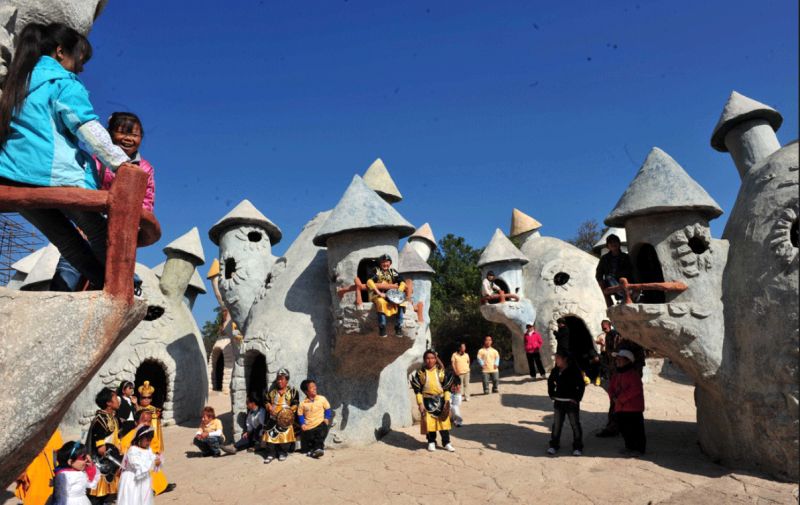 Image Source : globaltimes.cn
People have to do a variety of strange things to earn their livelihood in this world. In the Dwarf Empire theme park, which is located in Kunming, China, the dwarfs have to play and impress the visitors. It is a theme park where around a hundred dwarves live inside odd shaped giant mushrooms and show their skills to the visitors twice every day. The visitors come inside the theme park and visit the peculiar dwarf homes. This theme park has been in the eye of the controversy because many think that putting the dwarves for show like this is against their humanitarian rights. The owners are smug and they think that the dwarves are doing really well for themselves, as they earn more than the average people of Kunming earn and have houses to live in.
4. Mukluk Land, Alaska:
Tourism is a great industry but attracting tourists to remote places can be difficult without the help of theme parks. Mukluk Land is the best Alaskan theme park or it proclaims to be so and does its bit in attracting tourists. The collection of bizarre and hopefully authentic Alaskan artifacts will leave you speechless. The special attraction of this theme park is the giant cabbage.
5. Amora, London: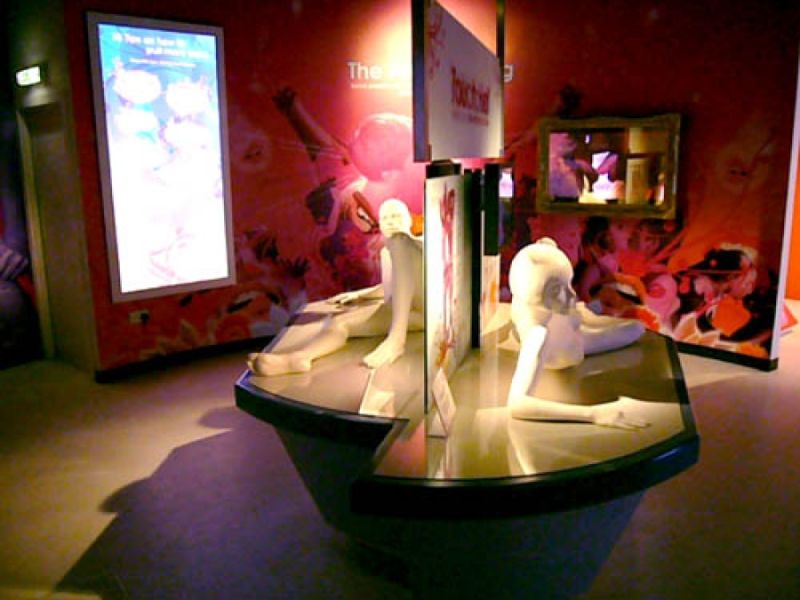 Image Source : stripes.com
Amora is a sex based theme park that trains the visitors on finding the prostrate and teaches the art of spanking. Though it may sound interesting, the theme park will disappoint you. There are statues and interactive exhibitions for elevating your sexual knowledge. It was built in 2007 and is a good one for the novice.
Places you must visit with your kids before they turn 15
Travel to interesting historical and cultural places along with your kids, so that they could learn new things and easily grasp the concepts taught in school. Traveling provides great exposure to the young minds. There are some places that every parent and child should visit before the kid turns fifteen. Here is a list of five such places for your help.
1.    San Diego Zoo: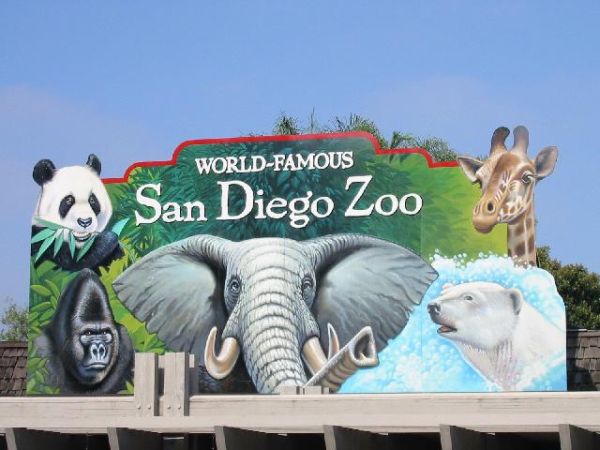 The San Diego Zoo is one of the best zoos that you should visit with your young kids. More than 4,000 different endangered animals belong to 800 different species or sub species. Watching them up close will help your kid form better idea about the world of fauna. Recently $1 million was spent for giving this zoo a brand new makeover. The Polar Bear Plunge is the most interesting place around the zoo. Your kid can climb up to the cockpit of a helicopter kept inside the zoo that was used for polar expeditions. The snow den imitates a place where the mother polar bears give birth to cubs.
2.    Walt Disney World Resort: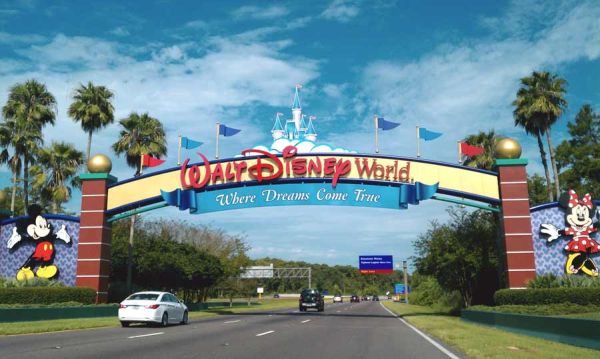 Treat your kids to a wonderful vacation at the best family theme park of the world Walt Disney World Resort. There are many new and fascinating exhibitions that you will enjoy along with your kids. Disney does not fail to surprise and excite the imagination of kids. Do not miss the Wild Africa Trek, which will take you to the crocs of Nile and the gigantic hippos. You and your kids can also enjoy the African safari style open-air lunch and kids above 8 year can go nearer to the vile crocs by using harness.
3.   Grand Canyon: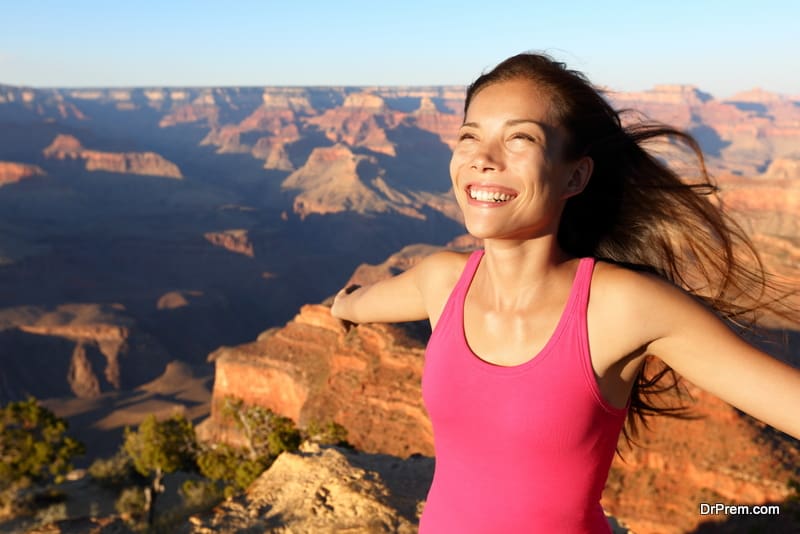 A trip to the Grand Canyon offers scenic views of the Colorado River and its surrounding landscapes. Walk on the U-shaped Skywalk, which is 4,000 feet above the Colorado River. It has got a glass made bottom from where you can enjoy the view of the canyon as well as the river. Go for a ride on horse drawn cart for an hour around the Grand Canyon apache Stables. The ride will end at a campfire spot where you can cook hot dogs and marshmallows along with your kids. The Grand Canyon apache Stable tour is for kids who have crossed eight.
4.   Redwood National Park: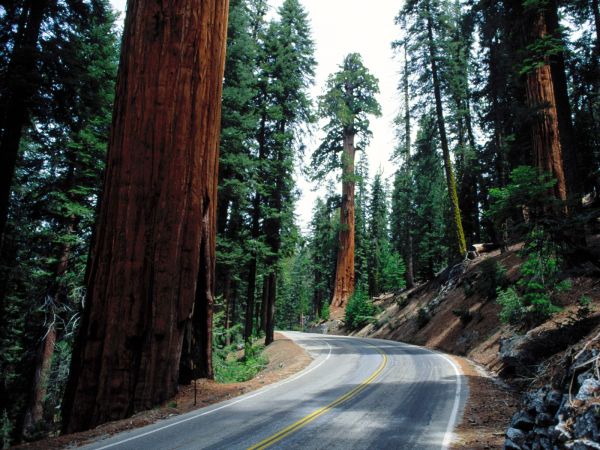 Take your kids for a tour of the Redwood National Park where you cannot see the top of the Giant Sequa. This national park is also famous for the aquatic life that it nurtures. The guided tide pool tour will teach your kids a lot about aquatic flora and fauna. They can also explore the waters and find orange and purple ochre sea stars. To get free tours of the tide pool you will have to visit the Redwood National Park of California in the summer months.
5.    Colonial Williamsburg: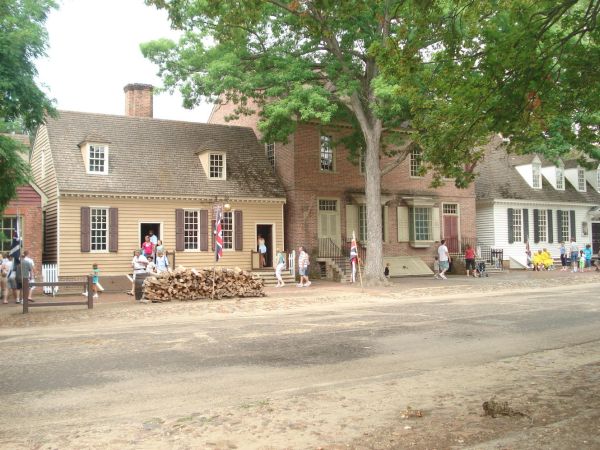 The Great Hope Plantation of the present times is a model of the farm that used to be in that region in the 1700s. Girls get a mop cap and matching costume while the boys wear three pointed hats. Take them to the fields for performing the old traditional chores and lads used to do in the eighteenth-century farm.
America's best indoor water parks
The objective of your small weekend vacation should be spending more quality time with your family. Nothing offers entertainment and fun to an entire family like a good quality indoor water park. Instead of making elaborate travel arrangements, fly to one of the best indoor water parks near your home and have a relaxing mini-vacation. There are many wonderful indoor water parks in the US. Good food, nice ambience, high water slides, water rides, and comfortable water temperature makes these water parks favorite of millions of Americans. The indoor water parks are convenient and true value for your money. If you only have little time and cannot visit any of theecofriendly theme parks; then, take your family to one of the best water parks in America and enjoy a thrilling time with your kids.Here is a list of 5 of America's best indoor water parks
1.    Great Wolf Lodge, Grand Mound, Washington: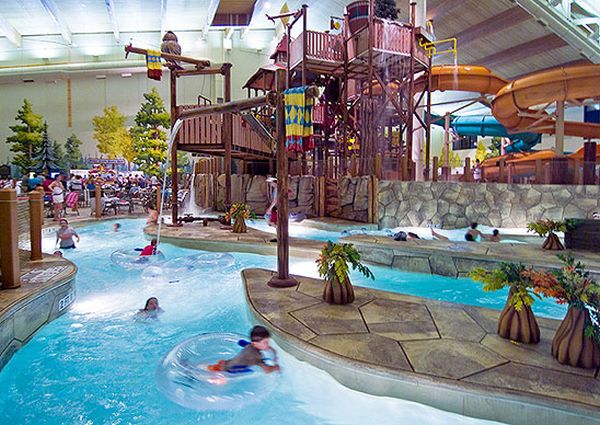 Great Wolf is the biggest indoor water park hotels of America. They have 12 lodges at different places. The only west coast lodge of Great Wolf is located in Grand Mound. People of Seattle love to visit this lovely lodge for weekend fun. Take a ride through the River Canyon Run, which is a six storey high chute through which the round raft moves fast and sails through an approximate 500 feet of water. You can also enjoy yourself at Fort McKenzie, which is a custom-built four storey indoor tree house. There are buckets hidden at all corners for surprising you with a splash. Your brave kids may also like the Howlin' Tornado, which is an awesome adventurous raft ride.
2.    Water Park of America, Bloomington, Minnesota: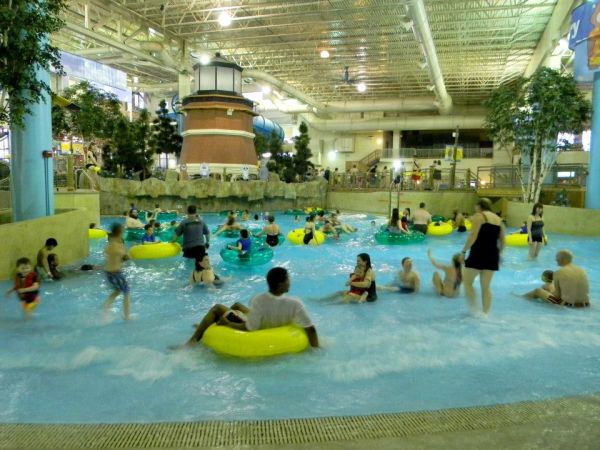 If you feel tired after a long day of family outing and shopping at the Mall of America in Bloomington then you should head to the Water Park of America by its side. The park has been built over 70,000 square foot sprawling grounds. Every day 300,000 gallons of water is used here. The major attraction of this water park is its ten-storey water slide for raft lovers. One of the loops of the enclosed water slide goes around the exterior of the building. They also have a gigantic wave maker that creates waves for indoor surfing at the speed of 25- 30 mph. There is a dry arcade where your kids can play all day long. The variety of available games is amazing.
3.    Wilderness Territory Water Park Resort, Wisconsin Dells, Wisconsin: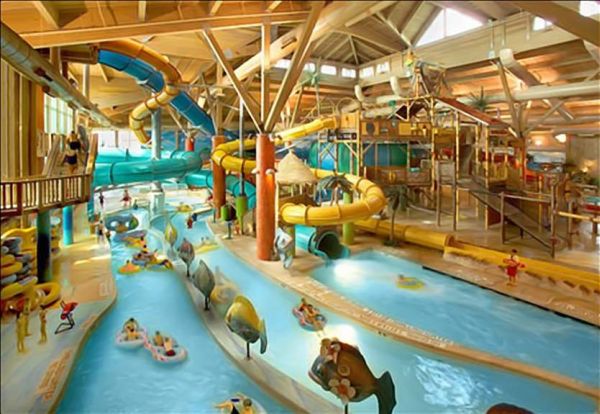 The temperature inside this very gorgeous water park never exceeds 88 degrees. Around 600 acres of space have been used intelligently to build four different parks. You may have to make many trips to this indoor water park before to enjoy all the different rides. The most famous ride is named the Hurricane. The raft ride first drops your raft 58 feet and then spins you in hurricane style. In the wave pool, you will have to wrestle and tackle 5 feet high waves.
4.    Kalahari Resort, Sandaski, Ohio: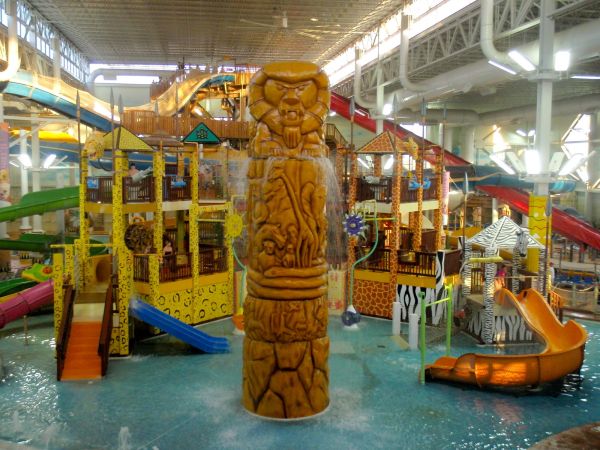 The Kalahari Resort in Sandaski, Ohio is the biggest water themed indoor park under a single roof. Built on 173,000 square feet ground, the resort is based on African theme. There are many different thrilling and exciting water rides inside this park. If the 55 feet long Cheetah Race waterslide is not enough to quench your thirst for thrill then try the Rippling Rhino tube Ride.
5.    Key Lime Cove Indoor Water Park Resort: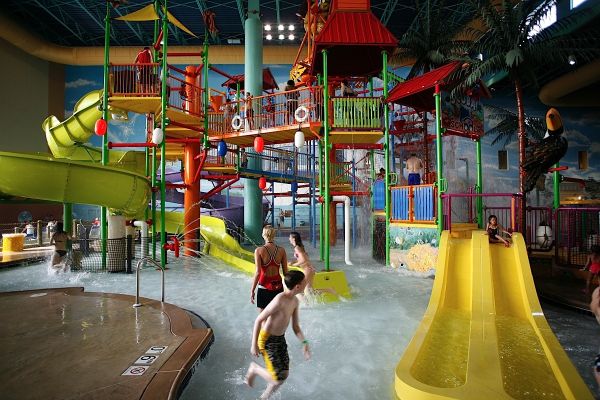 This indoor water park is a part of a 414-room resort. The 65,000 square foot water park has many attractions and uses bright colors for making it fun for the kids. The main attraction of this water park is its Hurricane Vortex. The parents can have nice time together in the adults-only whirlpool.
Child centric cruis liners that are worth a trip
Cruise is as enjoyable to children as it is for adults. It is fun, educative and hilarious earning them a space for liberty and experience of the high seas. Cruise plan should also be designed to fascinate the children. It should enable the child for free movement on board so that they feel just at home.
The layout should make room for playrooms and fun gadgets appealing to the children.  Music, shows, ice-cream parlors and child friendly pools are sure to win the children's heart as would other inbuilt gimmicks that would make the children remember the cruise for the rest of their lives. If visiting ecofriendly theme parks is not in list; then here are a few cruise liners that you would keep your kids happy and merry on the sea:
1.    Disney Cruise Line: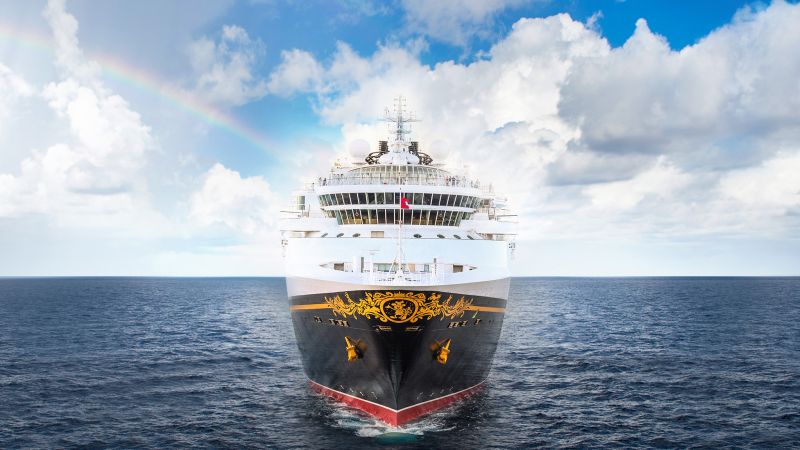 Image Source : secure.cdn1.wdpromedia.com
The fleet of four family ships named The Disney Magic, Disney Wonder, Disney Dream and Disney Fantasy are sure to keep your kids in the best of spirits on the sea. Hardly there are cruise liners of this standard giving special attention to the kids' psyche.
The cruise line boasts of one of the best set-ups of kids' clubs according to their age. The nursery for babies, Mickey's Pool, Studio Sea offering interactive parent-kid activities, Walt Disney Theatre featuring hilarious shows and movies are few of the outstanding kid-engaging features that the cruise offers.
The rotating dining system is unique where the families can change restaurants maintaining the same servers and tablemates. The staterooms are with a special bath allowing the babies to bathe in real tubs instead of sink and shower.
2.    British favorite P&O Cruise: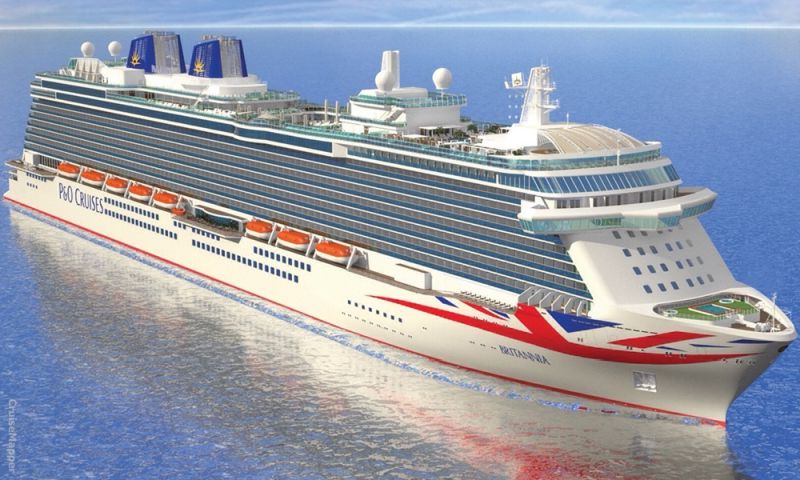 Image Source :  cruisemapper.com
Well known for music, shows and icecream, this cruise with five liners sail from Southampton crossing the Mediterranean, Fjords, Canaries and the Baltic. The cruise, in the true sense, offers value for money along with providing special arrangements for kids.
The Round-the-clock Reef club divided into age groups, puppet shows, creative dance classes, music sessions, game shows and even excursion trips like dolphin-watching, kayaking, mountain biking and RIB rides are more than enough to entertain the young souls. A messy baking session and cake decoration classes are added funs too!
3.    Norwegian Cruise Line:
Image Source :  ncl.com
You can expect no less fun-filling activities for your kids with this cruise liner, one of the reputed in class and cost. The Norwegian Jade sailing from Southampton is a real show stopper. Your kids can enjoy the Splash Academy categorized into age groups. For teenagers, Entourage is really exciting.
The activities in Splash Academy are further categorized according to the kids' age which includes treasure hunts, circus school, art and crafts, plate spinning, rope spinning, storytelling, dodge ball etc.
In Entourage, video arcade, dancing and singing, graffiti classes are top entertaining activities. Family workshops are also included with game shows and pizza classes.
4.    Royal Caribbean Cruise: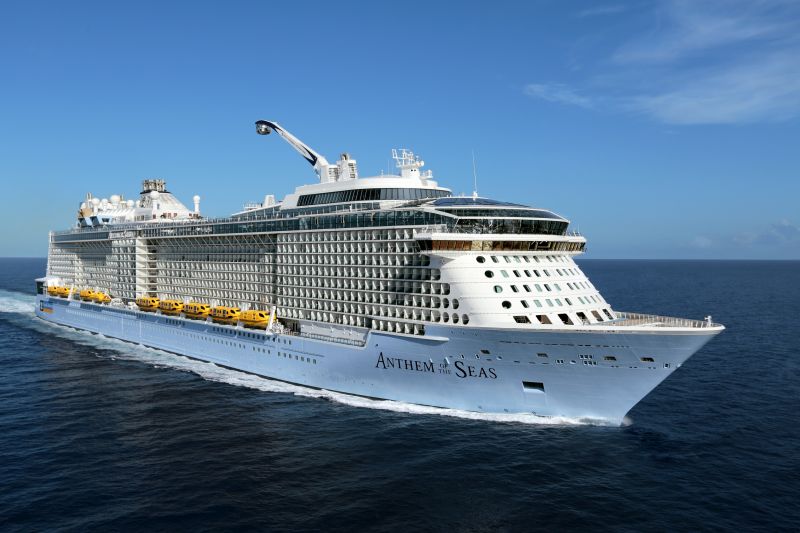 Image Source :  royalcaribbean.com
The cruise, well known for adventures, has two family-friendly liners packed with engaging activities for kids. The children's clubs namely Aquanauts, Explorers and Voyagers all include a watery paradise. The cruise in collaboration with DreamWorks Animation enables the younger fans to enjoy the sea voyage with their favorite animated movie characters.
Older ones can indulge in thrill packed body-boarding and surfing. The Living Room, nightclub with open mic and movie nights, karaoke and DJ are additional recreations for the teenagers. The Harmony of the Seas has 23 pools for the kids to splash with the breathtaking 100 ft plunge, the highest on sea slide.
5.    MSC cruise: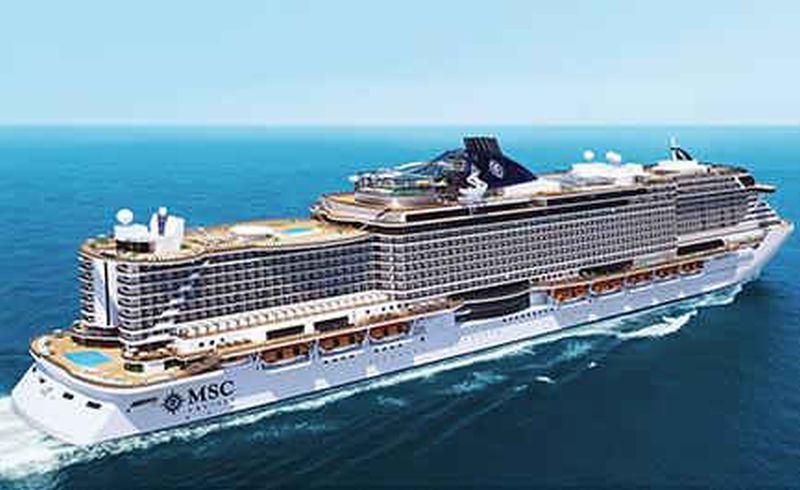 Image Source :  msccruisesusa.com
If your kid is fond of Legos, this would be the right one as the interactive Lego sessions help in building your kid's crafting skills.  The five different clubs namely Baby Care, Mini Club, Junior Club, Young Club and Teen's Club are there for sheer entertainment of your kids.
From 2017 summer, a new sports session has been introduced for different age groups. Kids can also join interactive cooking classes guided by highly-rated chefs. The biggest ships have the Formula One simulator, 4D Cinema, family pools, mini- bowling area and virtual arcades. The Baby Care club allows parents leave their babies under the care of MSC staff. Baby caring equipment like bottle warmers, cribs and strollers are available free!
Kid friendly destinations that should be on your itinerary
When planning a trip with teens and toddlers, the best and ideal destinations are those that have inspiring history and something that will interest the kids. Here are the best kid-friendly designations that fulfill both parents and kid's needs.
1.    New York City, United States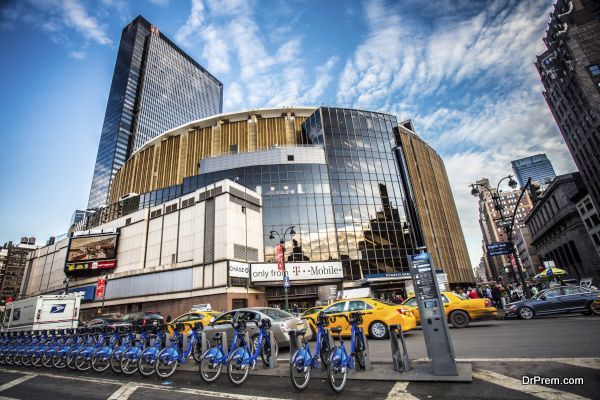 The most-densely populated and major city in the United States every year New York receives volume of international and national tourists. The city stylized with "I Love New York" has everything for tourists travelling with their children.
With major touristattractionslike Times Square, Broadway Theater, Empire State Building, the city also holds events like Halloween Parade, Macy's Thanksgiving Day Parade or lighting at Rockefeller Center Christmas Tree and seasonal activitieslike ice-skatingthat gives children endless possibilities to enjoy the city with their family.
2.    Colonial Williamsburg, Virginia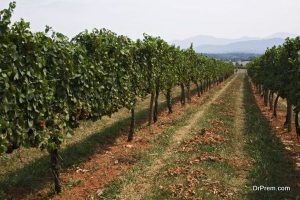 Termed as a living-history and private foundation, the city is survived by colonial structures of the 18th century. The city still living in its past, here kids get the chance to relive the golden history of Colonial Williamsburg by dressing up and performing the 18th century household chores, a great way to understand our history and culture.
3.    WashingtonDC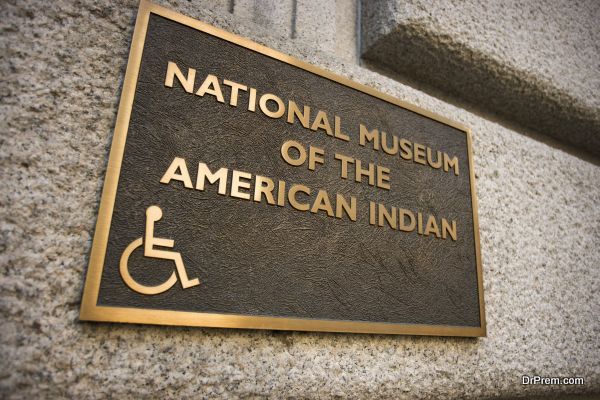 Named in honor of George Washington, the city is ideal for parents travelling with their kids, as the kids can learn about the political history of America. Historical places like The National Mall, Lincoln Memorial and the United States Capitol. The national Archives hold thousands of important documents related to American history including Declaration of Independence, The Bill of Rights and United States Constitution.
4.    London, England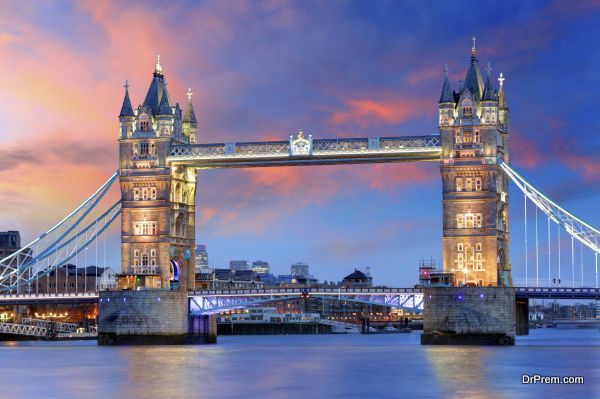 The 21st century city with history going back to its founding by Romans, London has strength in art, commerce, education, entertainmentand tourism. Visited by more than 27 million overnight visitors every year, the most visitedattraction in London are BritishMuseum, Tate Modern, Madame Tussauds, Imperia; War Museum, HistoryMuseumthat let families and kids explore the glorious history of England and its natives.
5.    Boston, Massachusetts Skyline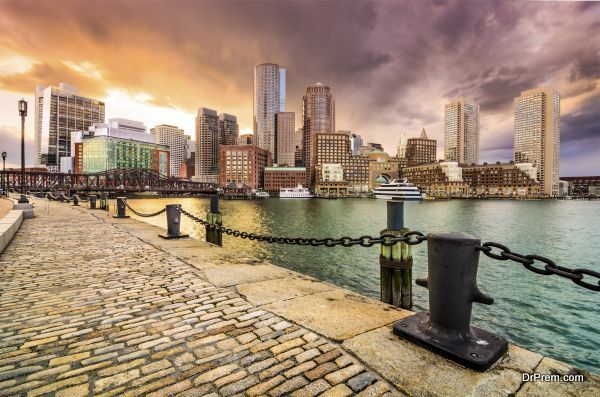 One of the oldest cities in the United States, the city has several key related to American Revolution like Boston Massacre, Siege of Boston and the Battle of Bunker Hill.Sharingenlightening root with New England, it is also called the "Athens of America" for its legendary culture. Because of city's well-known role in the American Revolution, many museums have beautifully preserved the history.
A final note on ecofriendly theme parks and kid friendly destinations
Travelling with kidsnot only gives you chance to re-connect with your family, but also offers the best way to explore culture of various places and the glorious history they possess. From ecofriendly theme parks, to fun filled destinations and activities; there are so many places to explore while traveling with kids. With proper planning and research, you can easily plan one of the best vacations your child can dream of.