Some of the best, most spectacular hikes are in the Swiss Alps. Switzerland is an extremely well-organized country,  and this is evident in the well maintained and organized hiking trails in the magnificent Swiss Alps. You can choose to go on day hikes or hike the Swiss Alps for a few days, depending on your expertise as hiker or the time you have in Switzerland. Get ready to be thrilled by the scenery and the experience of the most supported destination for hiking worldwide. Here are some of the best hikes you can experience in Switzerland:
How to easily hike the Swiss Alps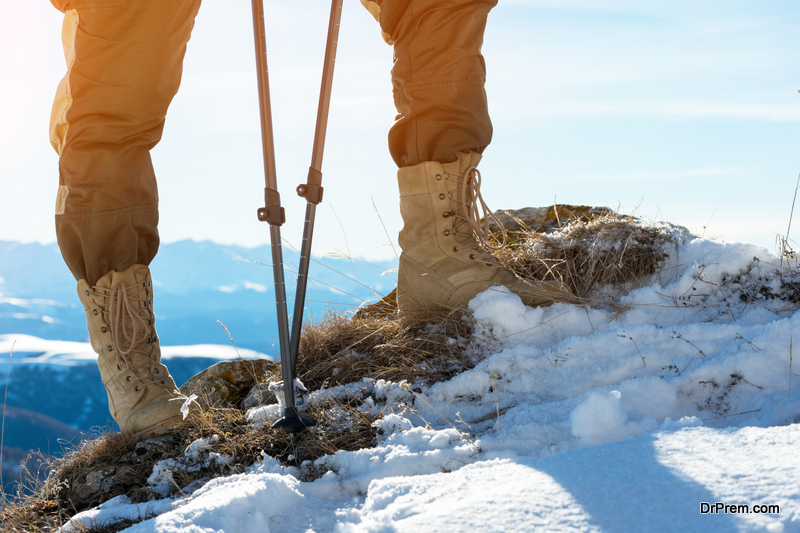 Hiking in Switzerland is one of the smoothest hiking you'll experience. You can hike for a day or for a few days, but you never have to carry more than your light daypack. Even on tough ,long-distance hiking trails like Haute Route, you don't have to lug around a heavy tent, good food, stove or sleeping bag. The Swiss have made it very affordable and comfortable for their hiking guests by establishing a well-linked system of mountain lodges/huts. If you want go hiking in style but on a budget, then the mountain huts will give you a choice of meals, hot shower and a gloriously cozy bed you can sink into after a day of intense walking through the mountains.
A good pair of hiking shoes or light running shoes, several layers of clothing (which can be peeled off or put on according to the temp) should be your only investment. If you're going for a hike the Swiss Alps for the first time, then reading up on the various trails would help you make your choice.
Höhenweg Höhbalmen: 18 km, 5-7 hours, Zermatt
It starts from Zermatt and winds through larch forests up to the steep mountain. Enjoy the dramatic views of the city down below. After some time, you will emerge above the treeline to the alpine known as Hihbalmen, where you can witness the stunning view of the highest Swiss Alps. The descent is spellbinding too, with the Matterhorn on the right and the Zmutt glacier below. This is one of the best day hikes unquestionably.
Riffelsee to Sunnegga: 13 km, 3-5 hours, Zermatt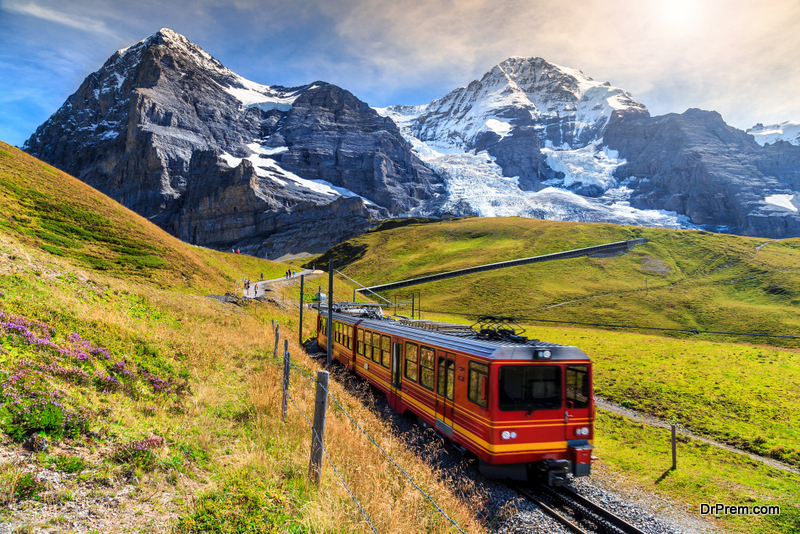 This is another day hike the Swiss Alps, with the Matterhorn as the main draw. Experience a ride in the cog wheeled train to Riffelsee. Here, you will be charmed by the picture perfect views of the reflection of the peaks in the glacial lakes. Cross the Findelbach canyon to the Sunnega funicular and you'll find yourself back in Zermatt. A stop at the Finseln hamlet on the way is worth it, and you might a hot meal and decide to stay in a charming inn.
The Faulhornweg: 15 km, 6-8 hours, Grindelwald
This is one of the best day hikes as you can gaze upon the Jungfrau. It said to be 'hiker's dream' for the panoramic views it offers. To reach the Faulhornweg, you have to go on the gondola from Grindelwald to First. Then a path leads to Bachalpsee, where you can see the infinity pool with the Monch, Jungfrau, Eiger and other peaks as the backdrop. Keep going till you can see Interlaken and the glistening lakes. The trek concludes at the Schynige Platte, where the gardens display more than 600 species and amazing 360 views.
Other excellent day hikes are the Lac de Louvie  and Murren.
Eiger trail: 6 km,  2 hours, Grindelwald/Interlaken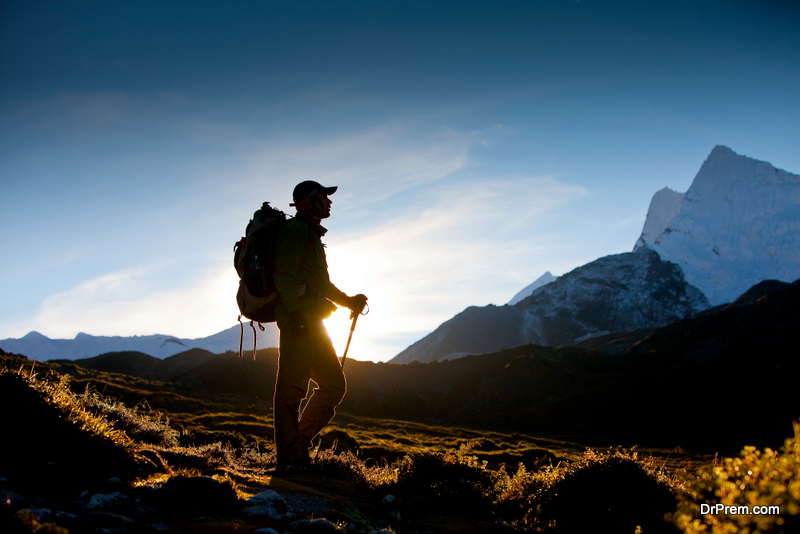 It is a day hike but one of the toughest climbs in the Swiss alps. It's a very steep climb to the top, which is very dangerous. But if you take a train to the top, then the climb down is quite easy. You get a sweeping view of Grindelwald which is reason enough to go on this hike the Swiss Alps.
Hornliweg: 4.3 km, 2 hours, Zermatt
The Hornliweg trail begins in Zermatt, which is famous for its ski resort and also being car less. From here, you can get a close view of the iconic Matterhorn, by walking to the base of Matterhorn to Hornlihutte. Get your binoculars out and stare at the Matterhorn as well as the progress of the mountaineers as the climb the mountain.
Aletsch Glacier Trail: 12.4 km, 3.5 hours, Wallis (Zermatt)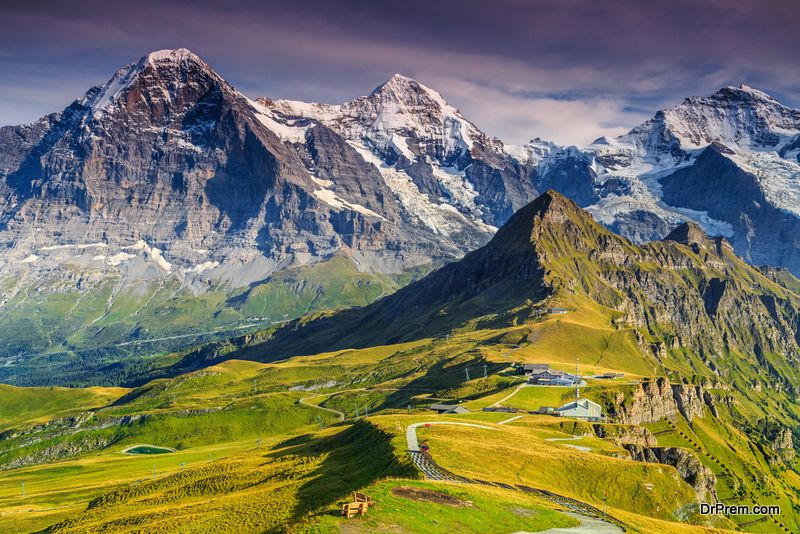 Most Swiss glacier are melting. The Aletsch is one which is still intact. It's a spectacular view you get on the entire trail, as it sweeps in majestic curves to the valley. The start point is Mosfluh and it ends at Fieschalp.
Burgenstock Felsenweg: 5 km, 2 hrs, Burgenstock
When hiking in Switzerland, you must go on this easy but magnificent hike. It combines a cliff hike, gives stunning views of the famed Lake Lucerne, and an elevator ride you will never forget. Get a James Bondish experience by riding the glass elevator up to the hotel from Lake Lucerne (Sean Connery did that as James Bond!)
Eco-friendly tips on How to easily hike the Swiss Alps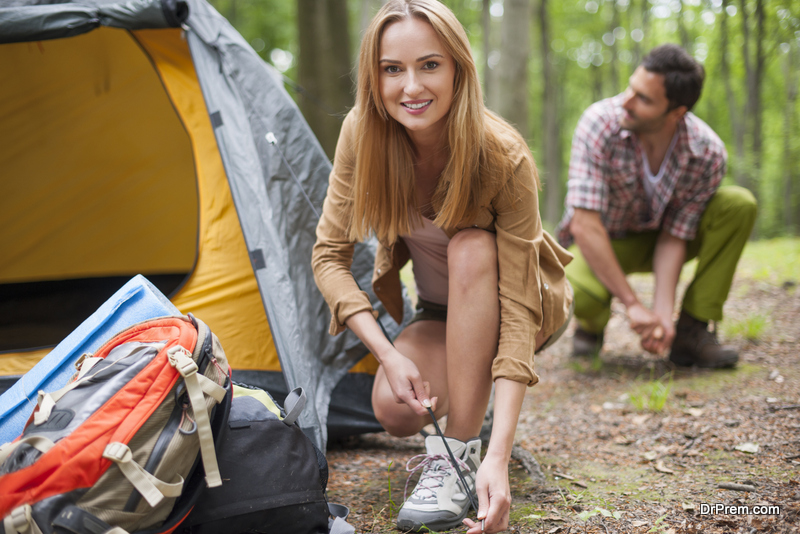 Going hiking or camping is a magical experience, the beautiful and natural surroundings can enchant you and can make you feel like you are in a whole other world. Those who are already outdoor enthusiasts will know however, that to keep the countryside and all natural surroundings as beautiful and charming as they have been for decades. This section is an Eco-Friendly Hiking Guide while you are on your Swiss Alps adventure.
Tips for Eco Friendly Hiking
When you hike or camp, always leave the area at least as good as or better than you found it. Though you might want to take home a flower, rock, or arrowhead as a reminder of your trip, think about the results if everyone followed that impulse.
·         Stick to the Path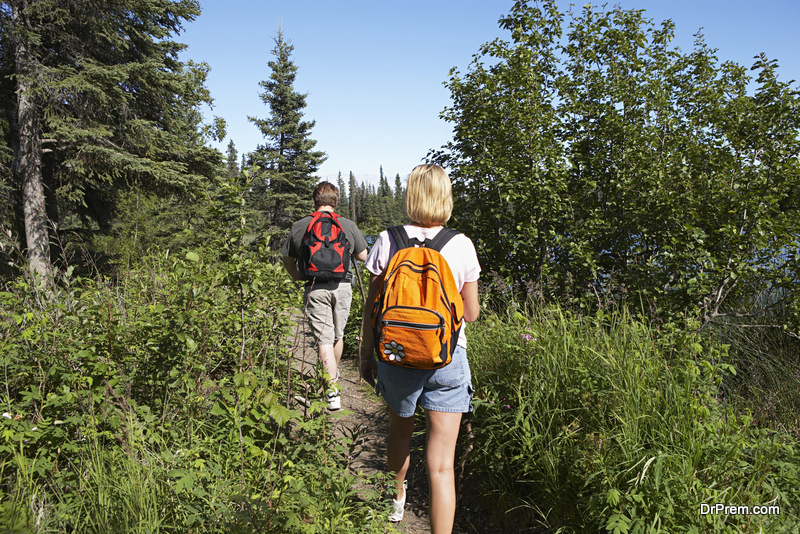 This might seem like common sense, but often people go hiking or walking to socialize and so may end up walking two or three abreast in order to hear each other talking. The problem with this is that many paths and trails are only designed for one or two people to walk along.
By deviating from the path, your feet will cause erosion to the ground that is not used to being walked upon which will damage the environment. Try and stay in single file and if you see other footprints from someone who has recently strayed from the path, then be sure to avoid that area to give it a chance to grow back.
·         Small Is Better
Keep group sizes small, ideally six people or less. This will minimize the impact on the area and also help keep noise levels low so that you don't disturb others seeking the solace of the wilderness.
·         Creating Campfires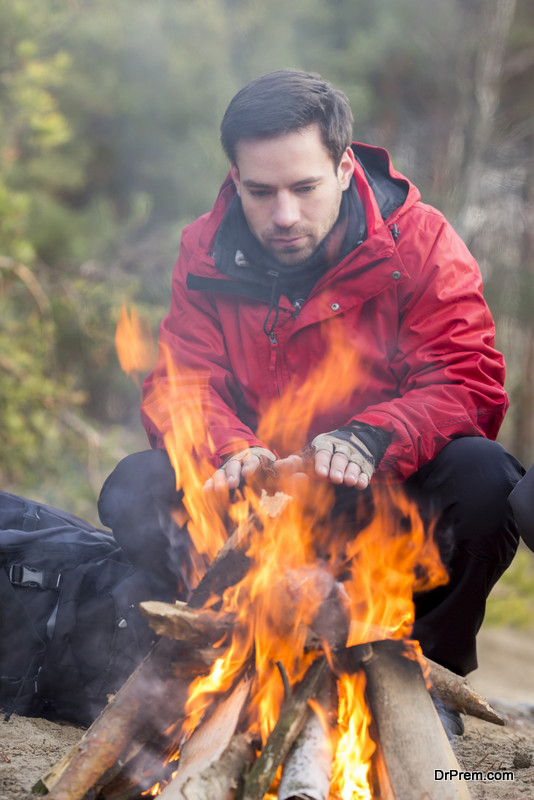 Most public campsites already have campfire regulations in place, so make sure to read these before you start building a fire. If there is not already a stone ring, then create one for yourself with a few stones, this will prevent the fire from spreading. When you collect wood to use in your fire it is important to stick to the 3 Ds rule, only collect sticks that are: Dead, Detached and Downed
How to Take Your Hike High-Tech
Taking a hike is a great way of taking a break from your hectic life and enjoying the serenity of nature. Going off the grid for the day doesn't mean you have to completely abandon all of your helpful tech. There are many tools you can use to make your hike easier and more enjoyable. Utilize these devices to improve your time on or off the trail.
1. Take Pictures with a Digital Camera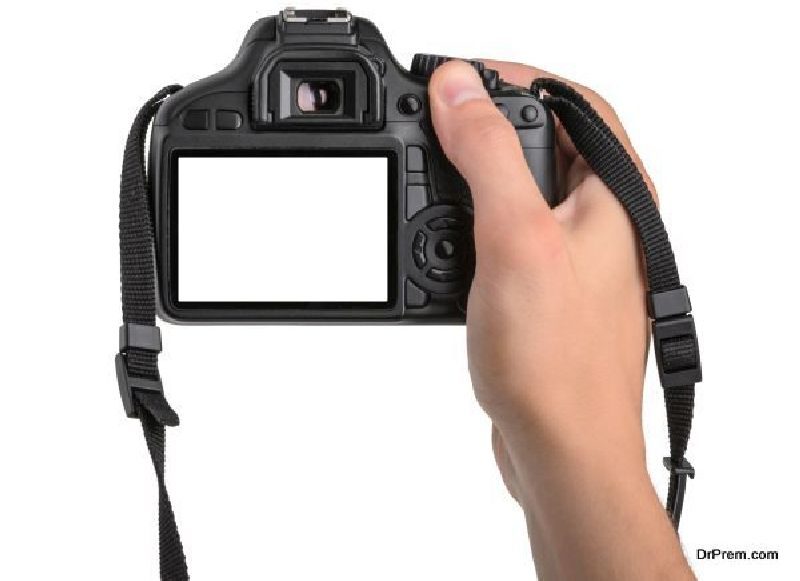 You've been climbing for hours through overgrown brush and tall trees. Finally, you break through the muck and find yourself at the top of an expansive vista. The ground drops below you to reveal the most beautiful scene you ever could have imagined. While your brain is great at preserving images, a digital camera is even better. Capturing the imagery of your hike will let you reflect on these tranquil times when you're feeling stressed.
To take things one step further, invest in an action sports camera to record your entire trek. These cameras are impervious to water and dirt, meaning you can take them with you anywhere to capture both photo and video.
2. Navigate with GPS Systems
Sticking to the trail is one way to play it safe. But if you're feeling adventurous, you might want to stray away from society and into the wilderness. Doing so can be dangerous, as it increases your chances of getting lost. That's where a handheld GPS system comes in. Similar to those clunky devices you used to have in your car, a handheld GPS relies on satellite technology rather than 4G or Wi-Fi. It will work to guide you home even when your phone loses its signal.
Another benefit of having GPS is that you can try your hand at geocaching. Geocaching is a fun game where you use coordinates to guide you to hidden locations in the woods. Inside, you'll find a logbook as well as mini "treasures" left by fellow seekers.
3. Stay Charged with Solar Power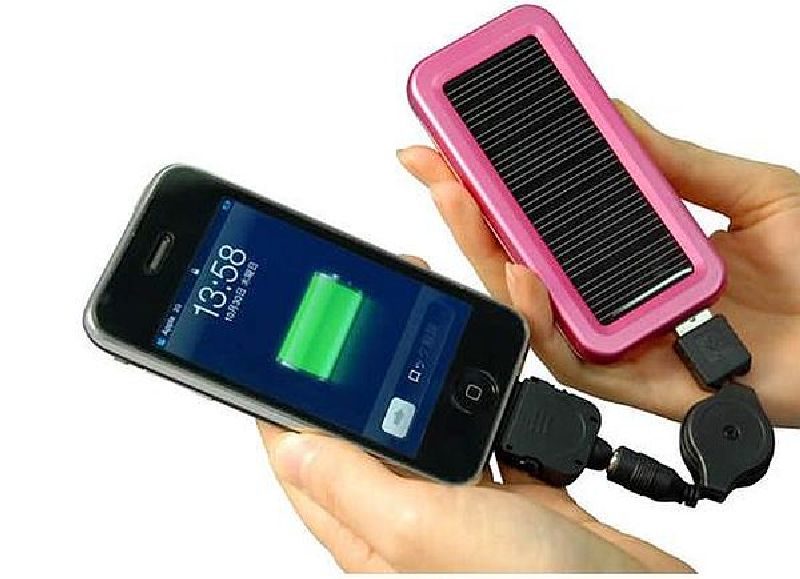 Without an outlet to plug into, chances are your phone, camera, and GPS are going to die in just a few hours. This is fine if you're going for a short stroll, but if you were planning on taking a full-day trek or camping overnight, you'll need a way to top off your devices.
Luckily, the bounties of nature can provide if you invest in a solar power charger. This device absorbs the sun's free energy and stores it in battery cells. After a few hours of sunbathing, it will be ready to give your coveted devices the juice they need. Not only is this a green method of harvesting energy, but it's also a lifesaver if you get stranded somewhere and need to call for help.
4. Keep Your Hands Free with a Smartwatch
When you're hiking around on a treacherous or slippery trail, you really need both hands-free in case you slip or fall. However, if you're trying to navigate or check your messages, pulling your phone out of your pocket every five minutes is extremely cumbersome. The solution to this is to invest in a Samsung watch from a carrier like T-Mobile. This type of device makes your hikes much more convenient, as you'll have instant access to all of your notifications just by glancing down at your wrist.
Best of all, T-Mobile offers the DIGITS program, which allows both your smartwatch and your cell phone to share the same phone number. This means you can use your smartwatch to make calls and send data even if you don't have your phone with you.
5. Groove with a Portable Speaker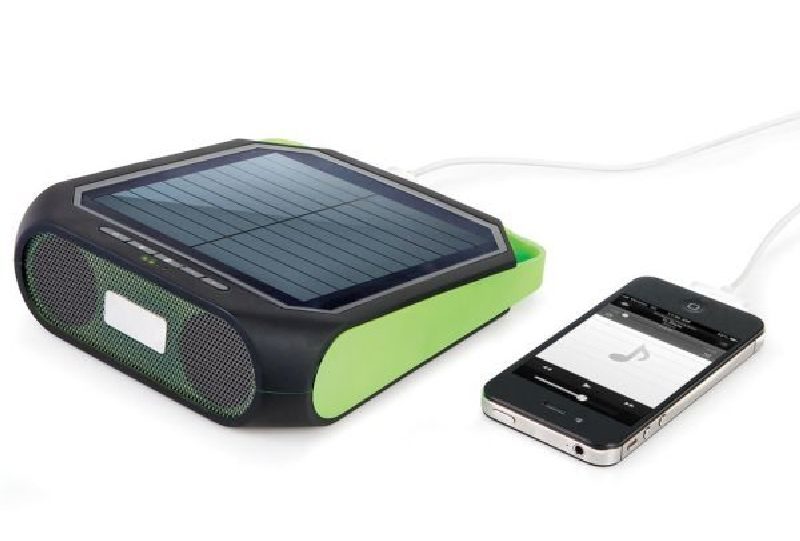 While the humming sounds of nature are a pleasant change from the honking horns and boisterous voices of the city, sometimes they can start to sound a little overwhelming in their emptiness. To fill the void in your ears, turn on your favorite song with a portable speaker.
Portable speakers are also a great way to listen to e-books as you walk. This allows you to engage both your body and mind.
Traditionalists might frown upon some of these high-tech gadgets for hiking. However, once you give them a try, you'll realize what you've been missing out on during your adventures.
Some other Gadgets that make your camping trip blissfully green
People with penchant for traveling, trekking, and camping keep taking camping trips every now and then. The serene forests and places far away from the hustle and bustle of city life welcome people and enable them to relax and distress themselves. An eco conscious person when undertakes any such trip, he ensures he leaves a minimal carbon footprint while having a comfortable trip. Here we have brought some very impressive eco-friendly gadgets you can take along on a camping trip so that you can be sure of leaving minimal carbon footprint:
1. BioLite CampStove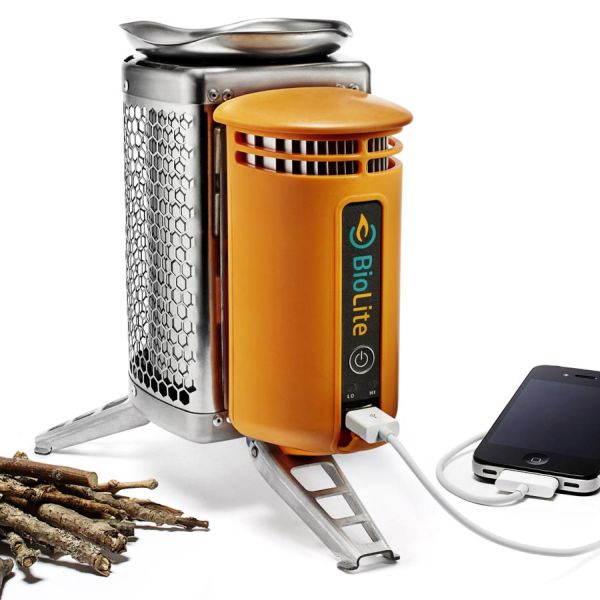 You keep picking every twig, pinecone, or other biomass you find while trekking and burn it in the BioLite CampStove. A revolutionary product that does not use any other fuel, or else you would have to carry fuel canisters with you.
It is a lightweight design that you can easily carry anywhere you want, and is cleaner way to cook while camping. This stove is so innovative that it uses heat generated from cooking and converts it into electricity. The electricity then you can use to charge your mobile phones, iPod and more.
2. Solar Light Cap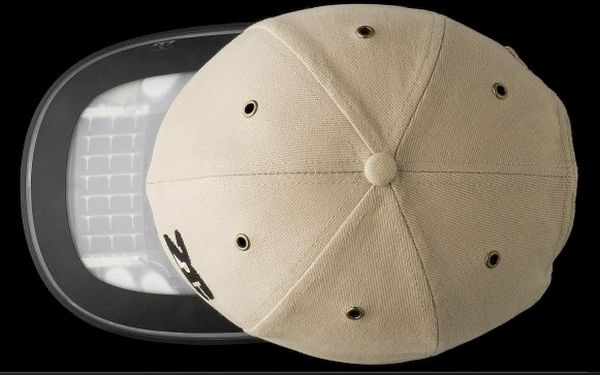 You are an avid reader but whenever you go out on camping trips, for those days you learn to inhibit you night reading craving. This happens because there are no streetlights on the sight, and a lamp does not suffice the light required for a reading.
No need to be disheartened because these super smart solar light caps you can take along on a trip and enjoy late night reading without any trouble. Simply put them in the sun during day so that they gain enough sun energy to keep working well in the night.
3. Lightcap 200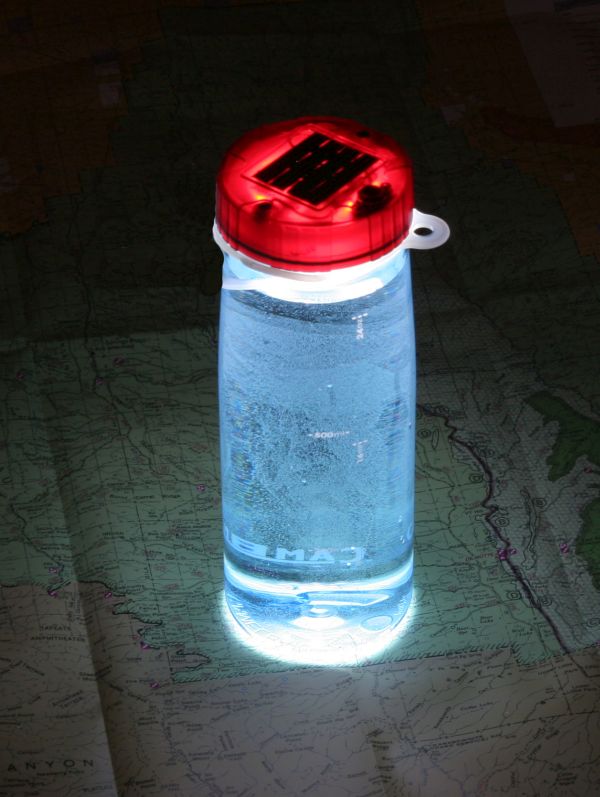 Such a smart and helpful eco-friendly camping gadget Lightcap 200 is, as it helps turn any water bottle with a 51mm internal diameter opening into a well-illuminated solar lantern. You just have to put the water bottle in the sun so that it gathers enough sun energy to charge the sun lantern.
It has an auto daylight sensor that does not allow the lantern to switch on during daylight, so that you can use its light to illuminate the surroundings when it is actually dark. Four bright camping lights illuminate water inside up to 15 hours, as this is the capacity of the smart cap. You can turn it off using its switch and save energy for another dark night.
4. Rock Out 2 Solar Rechargeable Speaker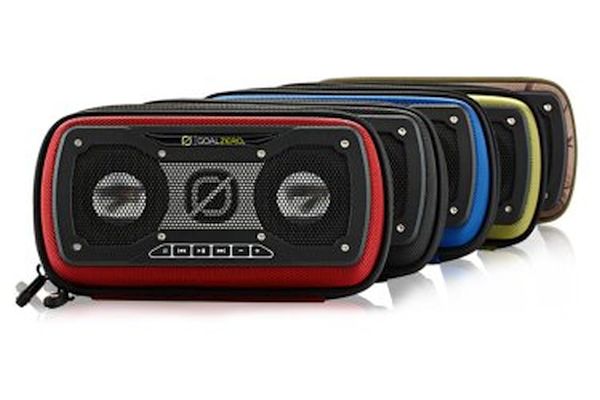 Although you will be busy listening to various nature sounds while you are out on a camping trip but you might also feel like listening to your favorite music. You can take the Rock Out 2 speaker with you that will play tracks to entertain you using a green source, i.e. solar energy.
Place it for 8 hours in the sun, and it gives you good ten hours of non-stop music time. Connect this speaker to your Mp3 player, play whatever you want, or you could also use it as a speakerphone. It is waterproof and contains a side pocket that you can use to store your connected music gadget.
5. Solar Camping Shower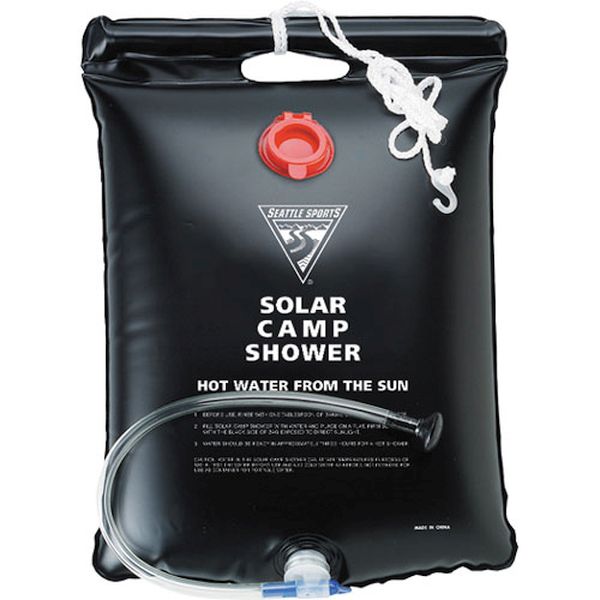 You want to have a shower but you are not willing to have one with the cold water. This solar camping shower comes to your rescue in such a situation. It comes with a 5-gallon capacity and is made with durable PVC. It has a separate fill cup, a handle that you can use to carry or hang this shower, and an on/off valve. It stores water and heats it up using solar energy, and gives you a nice 8-minute long shower time without using fire or stove.
Camping trips are ways to disconnect from the stresses and strains of daily life and enjoy some time close to nature. However, it should be a comfortable stay and eco-friendly camping gadgets help you make your stay comfortable and to reduce your carbon footprint.